On November 17, Zeekr announced that its M-Vision concept car based on Geely's SEA-M platform will be ready for mass production by 2024. This model will be equipped with the latest generation of Waymo Driver and put into commercial operation in the United States. Zeekr is Geely's all-electric mobility brand.
Earlier on December 29, 2021, Zeekr announced that it will manufacture a fleet of transportation-as-a-service autonomous electric robotaxis for Waymo, formerly known as Google's self-driving car project. The vehicles will be designed and manufactured at Zeekr's facility in Sweden, then integrated with Waymo's self-driving technology – Waymo Driver. Previously, Waymo had partnered with other automotive manufacturers, including FCA and Volvo. The partnership with Zeekr makes history by being the first to bring fully autonomous, electric taxi vehicles to the U.S. 
It is worth pointing out that even though Zeekr is a relatively new brand, Waymo still chose Zeekr as its ride-sharing robotaxi fleet manufacturer. Another autonomous driving technology company called Mobileye – an Israeli subsidiary of Intel that develops self-driving cars and advanced driver-assistance systems, also chose Zeekr to create its robotaxi fleet to become the world's first primarily self-driving cars by 2024.

Geely claims that its SEA-M platform is compatible with a variety of self-driving technology interfaces, including level 4 and above driving assistance capabilities. Additionally, according to Geely, SEA-M has six main characteristics: excellent autonomous driving experience, convenient passenger entry and exit, comfort, quiet space, low cost of use, and high safety standard. Its wide wheelbase of 2700mm – 3300mm supports multiple seat layouts. Furthermore, Zeekr M-Vision is able to operate up to 500,000 km mileage within a 5-year span and can drive continuously for more than 16 hours per day.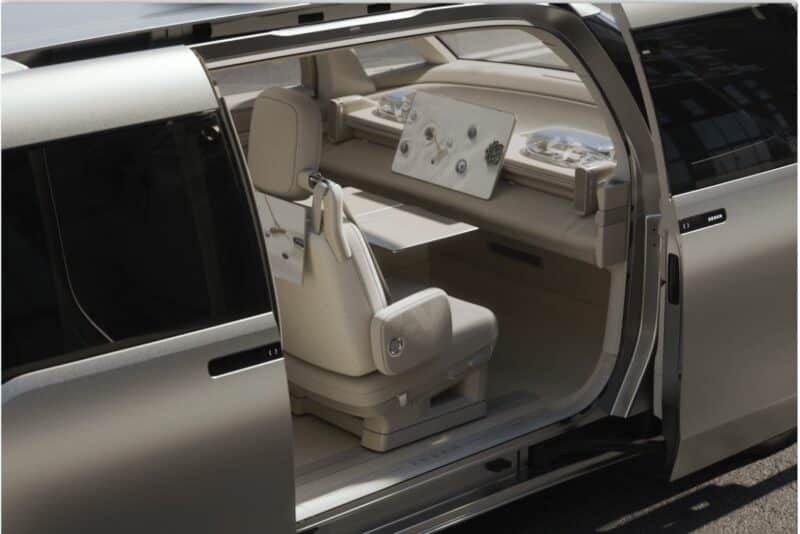 Overall, the Zeekr M-Vision concept car adopts a capsule design. There are sliding doors on each side for exit and entry. The sliding doors can open up to 1.4 m in width. In the car's front, a touchscreen is mounted in the middle of the instrument panel.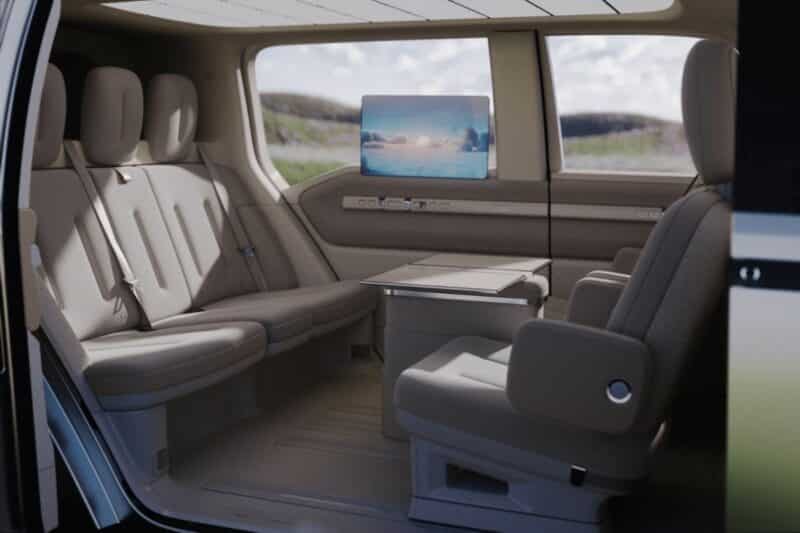 The B-pillarless design provides generous head and leg rooms while making it easier for passengers to enter and exit the vehicle with a flat floor. Passengers whose height is up to 195 cm can easily enter and exit the vehicle, according to the carmaker. Additionally, passengers have access to screens and chargers at each seat within arm's reach.
The future of travel
Autonomous robotaxi fleet for ride-sharing is slowly becoming more common to the public. As technology advances rapidly in this field, it is only a matter of time before autonomous robotaxi will be roaming freely on public streets. Would you dare to ride in one?
As for whether the Zeekr M-Vision will enter China, there are rumors that it may not. However, the SEA-M platform also supports another compact MPV, code-named CM2E, which may focus on the domestic Chinese market in the future.