The Hongqi HS3 compact SUV spied on the wild in China. It stays in line with the latest Hongqi design language. Previously, it was known by the code name C001. Spies were lucky enough to even shot the interior of the HS3. Let's sort it out together.
First, let's speak about the positioning of the HS3. In terms of size, it sits right below the HS5 SUV. We will remind you that the HS5's dimensions are 4760/1907/1700 mm with a wheelbase of 2870 mm. Worth mentioning that the Hongqi model line currently comprises the E-HS3 all-electric SUV. Its dimensions are 4490/1874/1613 mm with a wheelbase of 2750 mm. It seems like the petrol version of the HS3 will become a bit bigger vehicle.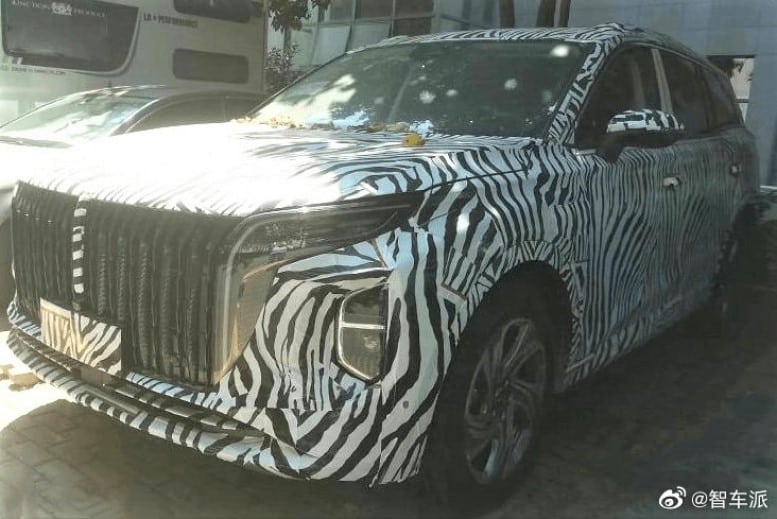 We should also mention that Chinese media that posted the bunch of spy shots called it the HS6. But the HS6 is a much bigger vehicle with an internal number of C206. The car in spy shots clearly looks like a compact SUV, so it is the HS3 for sure.
HS3 Spy Shots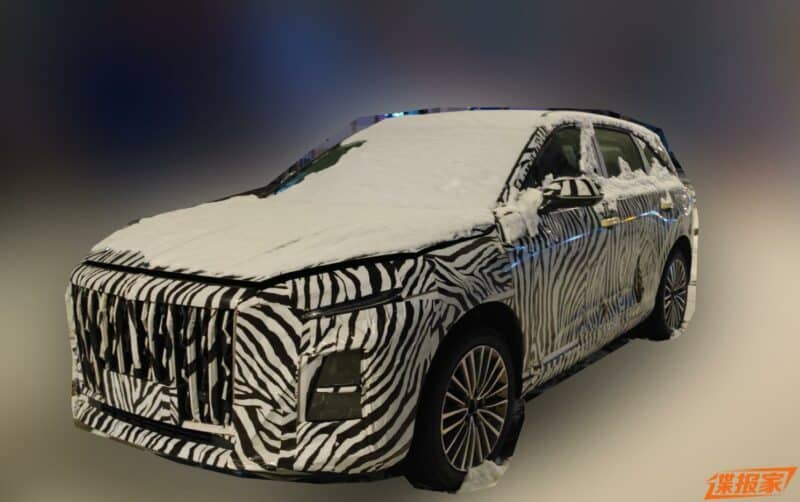 Now let's get to the spy shots of the Hongqi HS3. As we can see, the car in pictures is heavily covered with camouflage. But we can distinguish the Hongqi design language elements. For example, the giant grille, which Hongqi prefers to call a 'spectacular waterfall'. At the front end, we can also see a pair of thin running lights, while the high beams are integrated in the front bumper.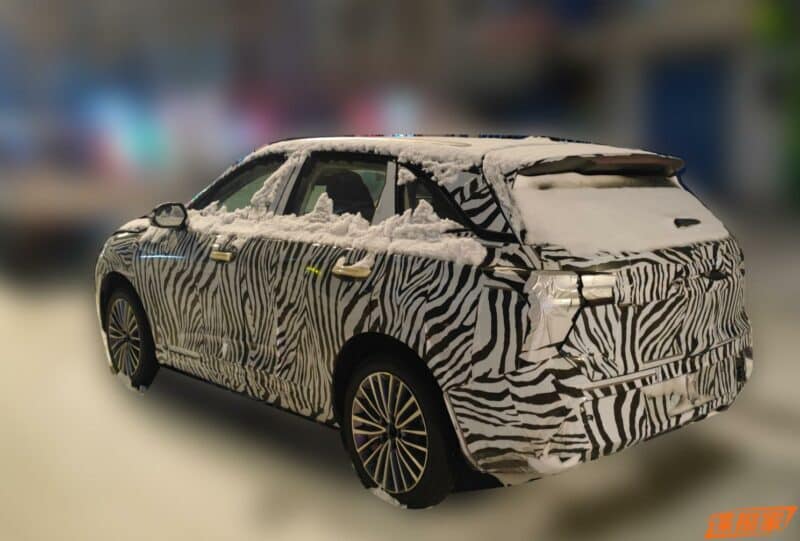 From the side, we can easily see that the Hongqi HS3 got traditional door handles, a slope roofline, a high bonnet line and 10-spoke wheels. It has also got a thin B-pillar and a sporty roof spoiler. The back of the HS3 is wrapped in camouflage, but we can highlight its big taillight unit.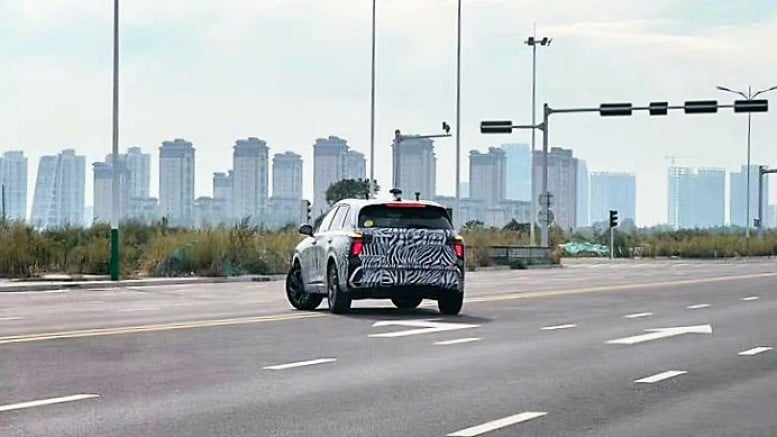 Previously, the HS3 was also spied during road tests. Let's take a look at a small batch of those old pictures. The HS3 had some quirky sensors on the roof. We can see that its running lights will stay in line with the Hongqi E-QM5 electric sedan.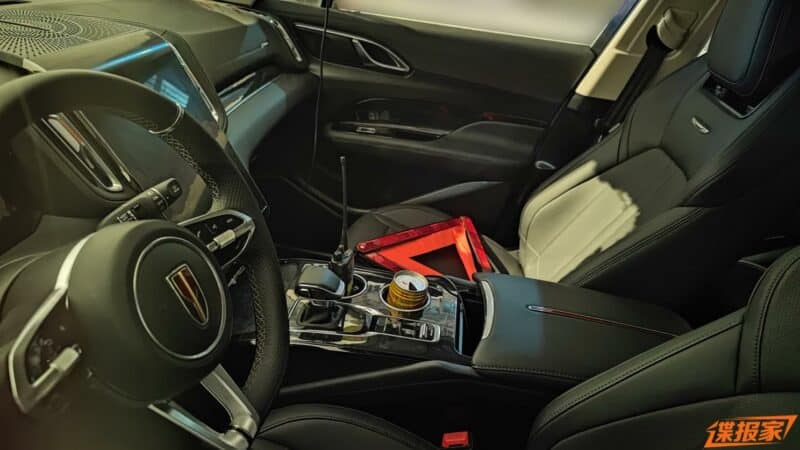 The interior of the HS3 has the portrait center screen that looks really close to the one in the Hongqi H5 sedan. We will remind you that its diameter is 12.6 inches. It looks like Hongqi is switching to the portrait screens in their new vehicles. Aside from the main monitor, we can highlight a D-shaped steering wheel with three spokes and a center tunnel with two cup holders, a monostable gear selector, and some physical buttons.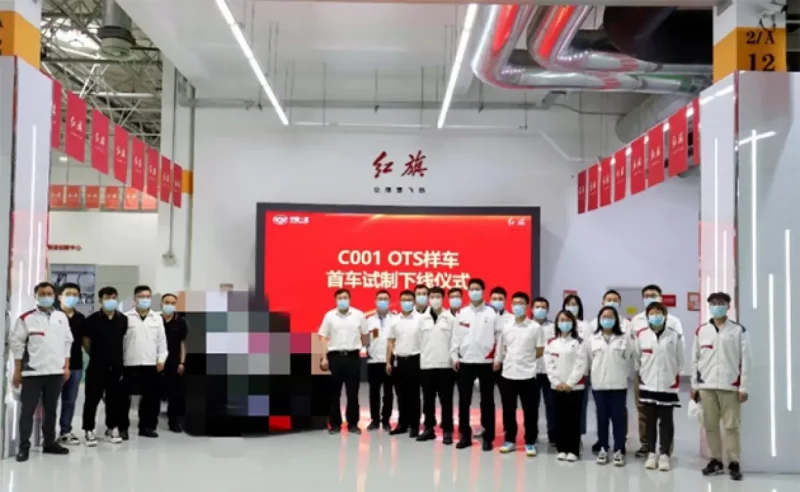 The pre-production version of the Hongqi HS3 went off the assembly line in June. There is no exact information about dates of its market debut, but we expect it to be launched somewhere in 2023. More info as we get it.   
Source: Weibo, Autohome