Since BYD announced its premium EV brand, Yangwang, there have been lots of speculations about what kind of vehicle the automaker would focus on. However, that didn't last for long as spyshots of an off-road SUV had earlier surfaced online.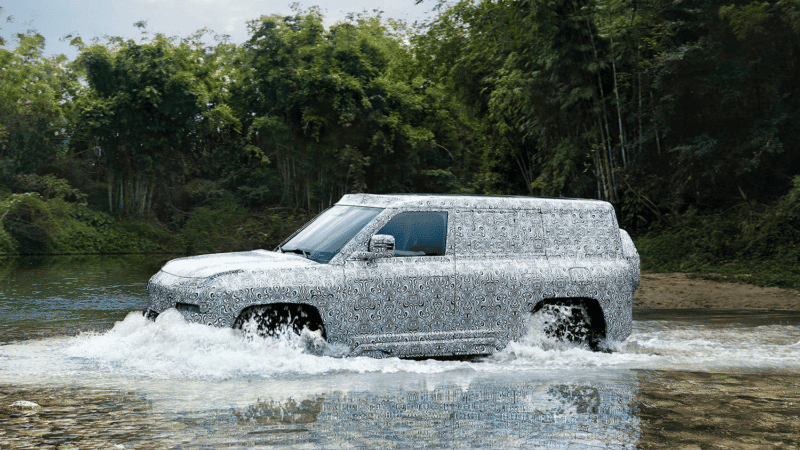 The high-end SUV, called Yangwang R1, is designed primarily as an offroad beast, and in the latest spy photos revealed by BYD itself, the vehicle is heavily camouflaged. However, we can still see basic design elements.
The Yangwang R1 has garnered lots of attention on Chinese social media platform, Weibo. SugarDesign and @拉面师士Design have taken it one step further with renderings of the SUV.
First, the SUV has a boxy design with a high ground clearance and short overhangs front and rear. With thick pillars and wide wheel arches, it strongly reminds us of vehicles such as the Land Rover Defender or the Mercedes-Benz G-Class.
The R1 also has a pair of small running lights on top of the front end, close to what you'll find on Lynk & Co's vehicles. Under the running lights of the R1, we can see its high beams, and there are three quirky bumps on the roof. Chinese media reckons the middle one has a LiDAR sensor, while two others contain lights. It also has got retractable door handles.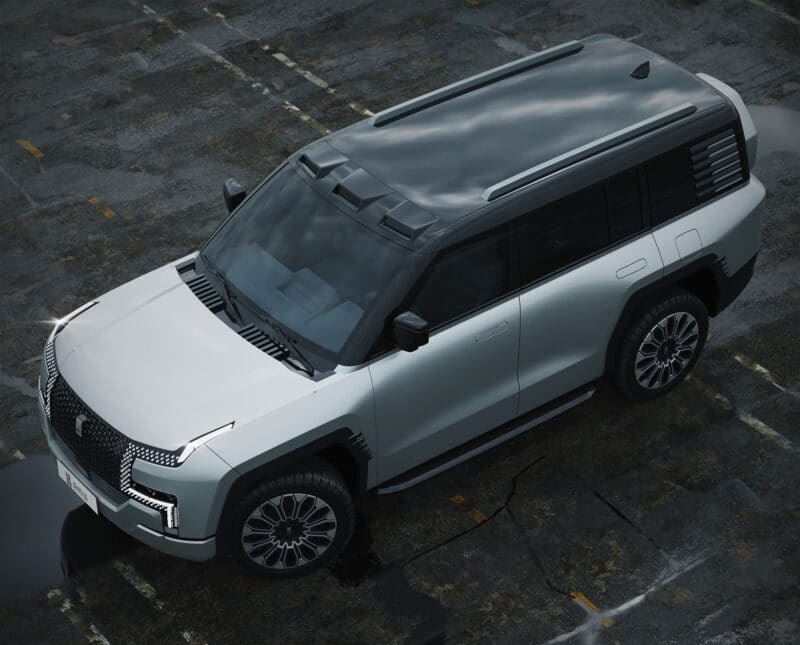 The renderings still maintain the three lidars at the top and many other details. There's also the dot-matrix LED daytime running lights and Yangwang's logo on the grille.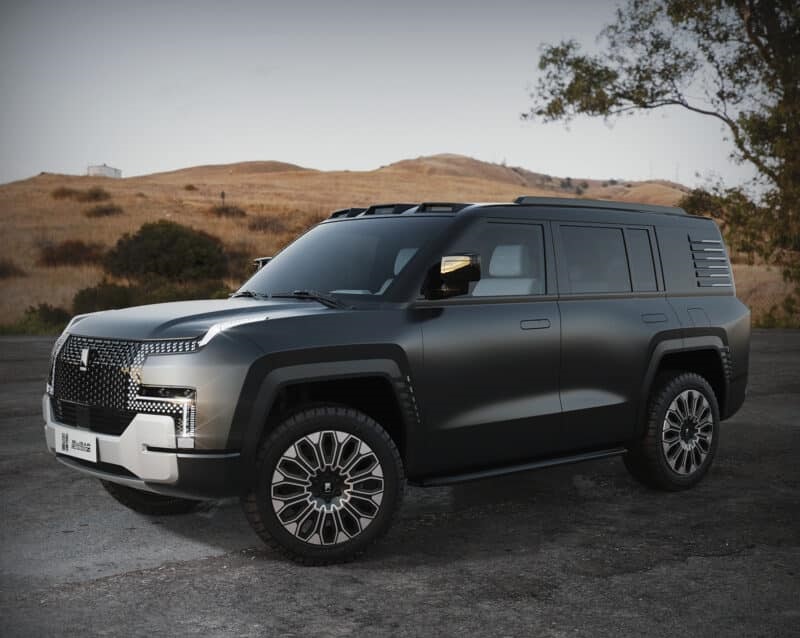 The SUV is based on an old-school body-on-frame chassis which is becoming increasingly popular among young and affluent Chinese consumers living in big cities that like to go out camping in the mountains on the weekend. BYD will offer 5-seat and 7-seat versions.
There are also other renderings from @拉面师士Design. These are some images:
The new SUV will get EV and PHEV power trains, with a max output of 650 hp. All versions will be four-wheel drive. Top versions will get 4-wheel steering that supports 'crab mode' to offer greater vehicle maneuverability when off-roading. The Yangwang R1 should be the most expensive BYD ever, with a base price of about 800,000 yuan ($111,000).
Source: Sugar Design, Weibo