GAC design language has undergone a revolution in recent years and the brand's new EMKOO SUV is probably the boldest recipient of their 'diamond cut' philosophy.
Opting for a frameless grille consisting of sharp thin lines assembled into a chevron pattern, the EMKOO carries plenty of the outlandish styling of the EMKOO concept car into the production model.
However China's mid-size SUV market is saturated with competent and reasonably attractive models, so the question for the EMKOO is whether the the cutting edge looks are matched by the car underneath them.
We took the 1.5-liter turbocharged petrol version for a couple of days to see how it fared on home turf around the streets of Guangzhou.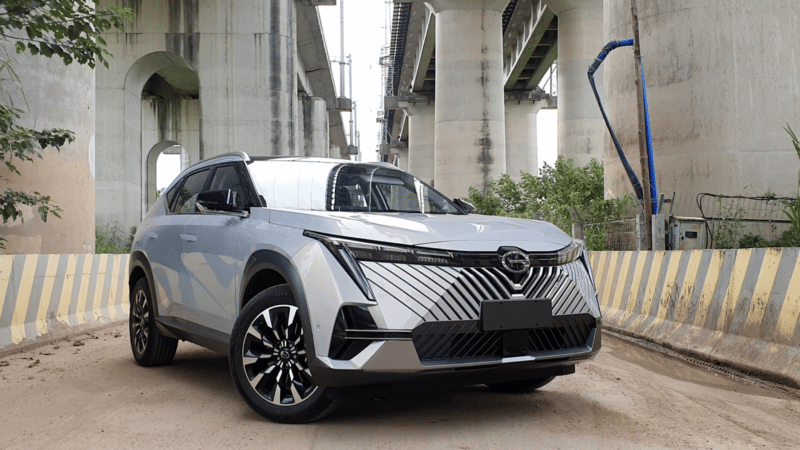 Competition from within
As a brand new model in the GAC range, you may expect the EMKOO to take the brand into a previously unpopulated segment, but if you made that assumption you'd be wrong.
GAC already has the mid-size SUV market well catered for with the GS4 and GS4 Plus, the latter of which is closest in size to the EMKOO being just 3cm longer, and marginally narrower and taller.
Even more curious is that both models also adopt 1.5-liter and 2.0-liter turbocharged petrol units in the range, with the GS4 Plus' 1.5-liter unit coming in fractionally less voluminous than the EMKOO's, but the EMKOO does at least boast a hybrid option as well.
With prices between the two very much in the same ballpark as well, the GS4 Plus starting at 126,800RMB ($18,150) and the EMKOO at 119,800RMB ($17,150), the EMKOO finds itself already squabbling for a voice from within its own household.
The EMKOO already has a task on its hands then to distinguish itself enough from the competition.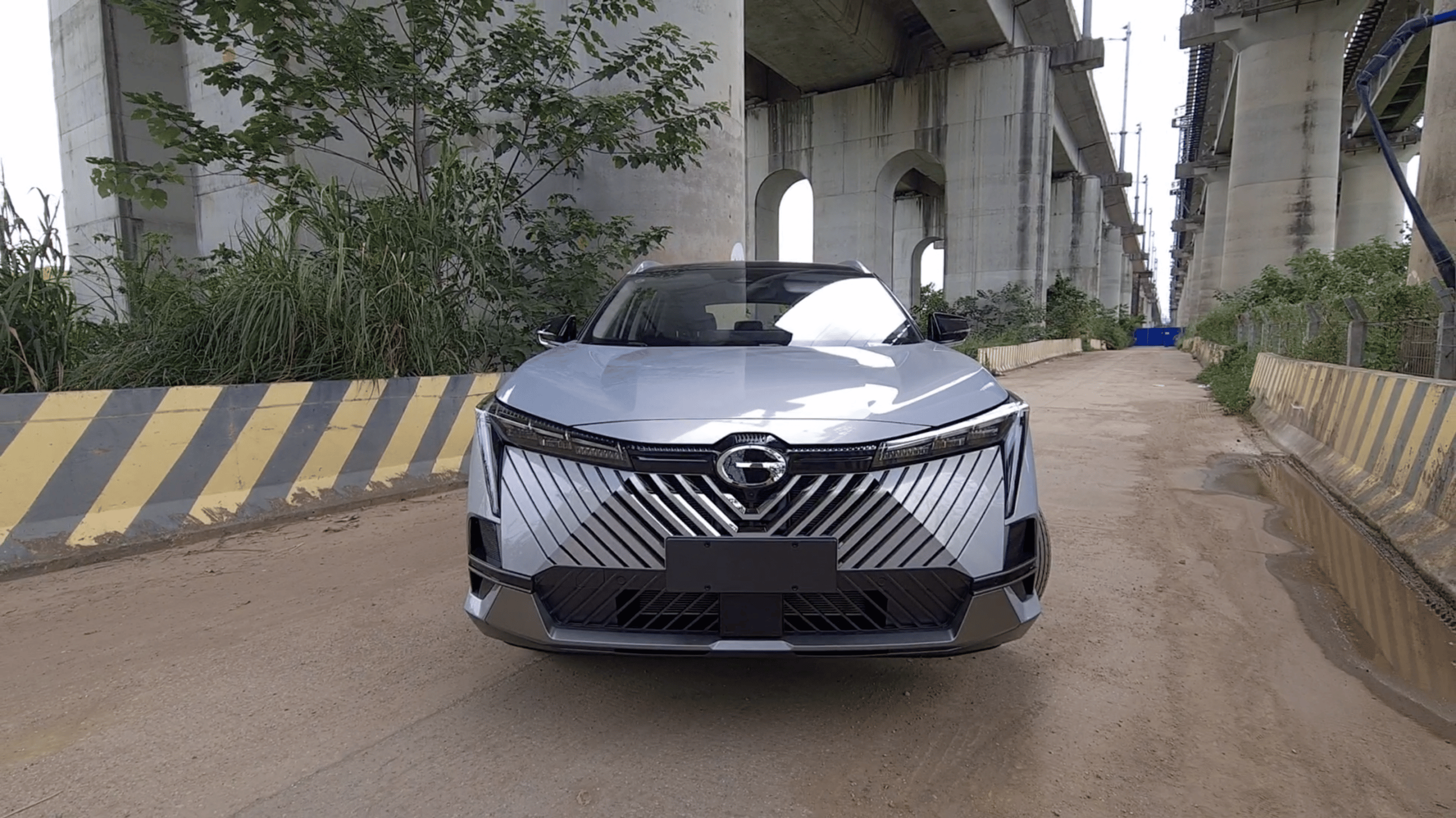 Design
The most obvious distinction is undoubtedly the styling which is much more dynamic than its sibling and most other cars in this segment for that matter.
Contrary to the 'every other car' styling of the GS4 for example, the EMKOO's abundance of chiselled surfaces and lack of a traditional front grille make for a particularly unique package.
The front detailing, including daytime running lights that cut downwards and sideways and never exceed 2cm in width, is particularly aggressive and sets the tone for the rest of the car.
The deeply sculpted beltline sits quite high to create a shallow glasshouse, but not at the expense of excessive bodywork which is instead hammered into an angular design that rises towards the car's high rear end.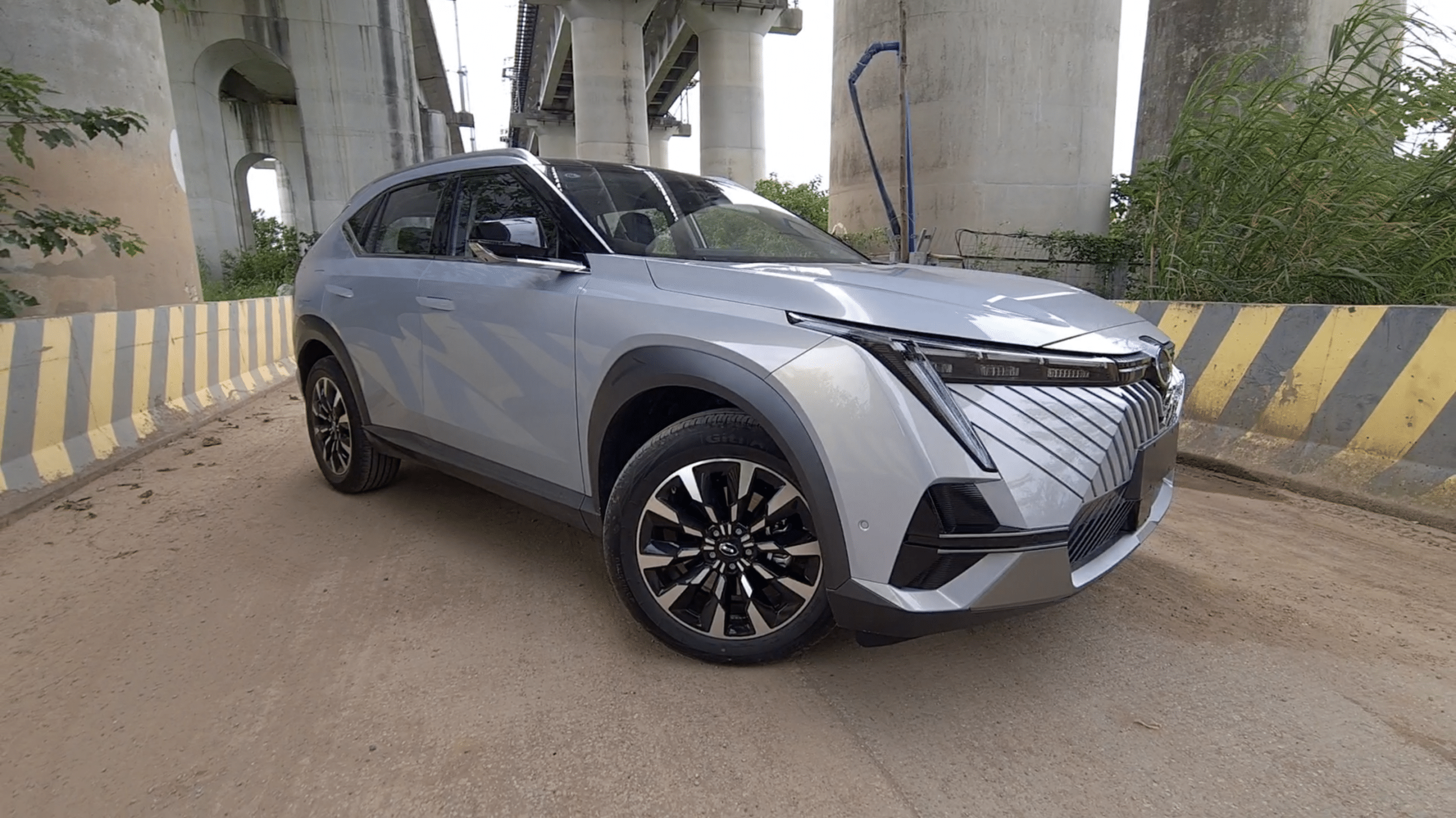 Here, high level taillights cut sharply upwards and down towards the rear wheels, performing an attractive light show when the car is locked and unlocked.
The sharply raked rear window emerges from underneath a hefty spoiler, sporting mechanical looking design elements and a ridged high level brake light, and stops at a fairly high tail that doesn't do rearward visibility too many favours.
Further down, chunky faux exhaust outlets sit either side of a meaty but likely non-functional diffuser to complete the space-age look.
Top marks for the blacked out A-pillars too, which give a wraparound windscreen feel and that finish off an undoubtedly eye-catching design.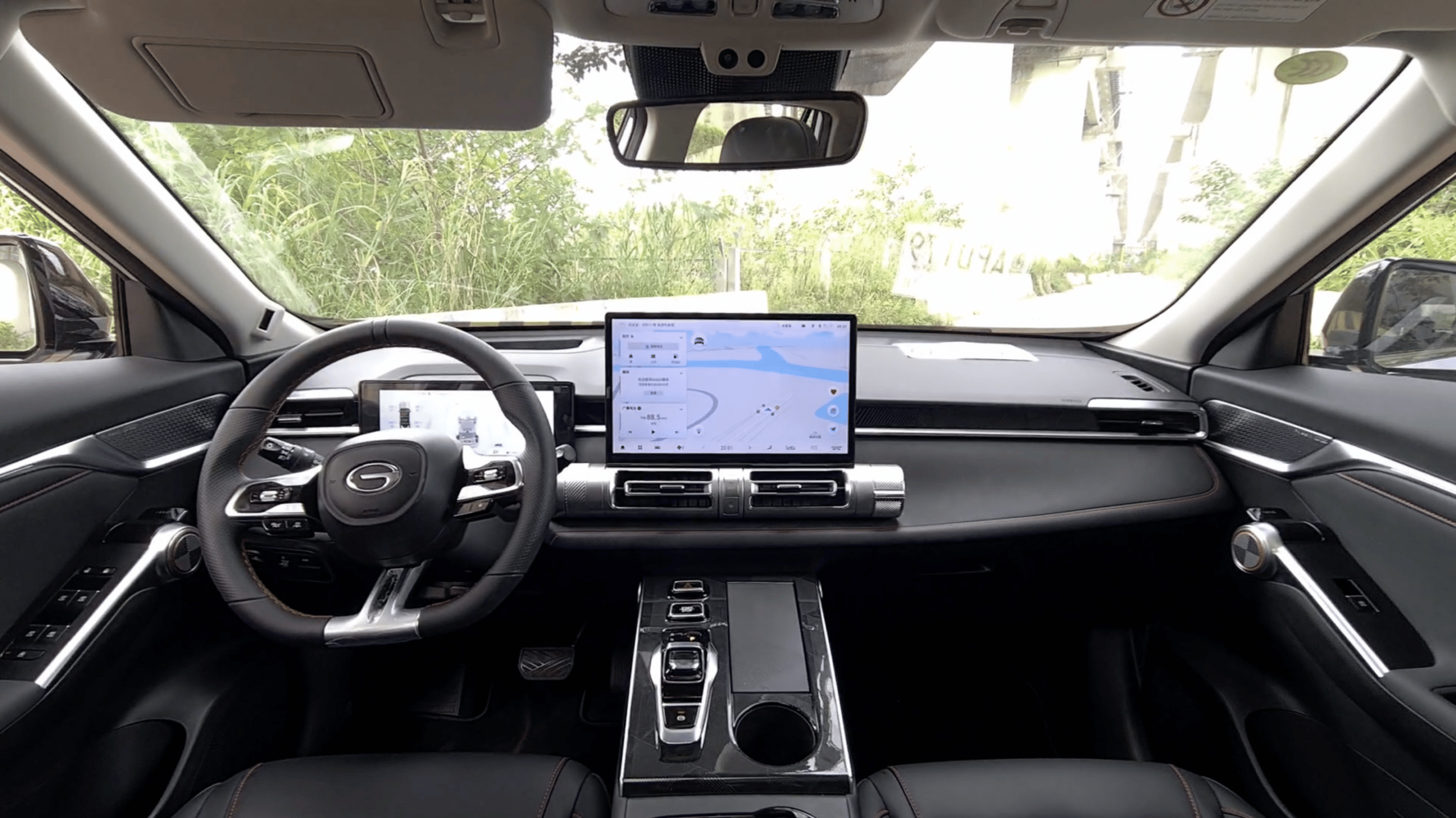 Interior
Inside, the EMKOO continues the mechatronic theme with a metallic looking coil across the dashboard that houses the central air vents. It looks cool but unfortunately moves a little more than you'd hope when pushed.
Those metallic details continue with hatched details on the door armrests and stylish three-spoke steering wheel, as well as in other flourishes around the cabin. The EMKOO also adopts a funky paddle-style door pull on the inside.
The dominant feature in the cabin is a 14.6-inch central touchscreen mounted above the air vents. All but the base model get the larger screen with standard Supernova versions getting a 10.1-inch version.
The system runs the usual GAC software found in AION models, with the two base models receiving a Snapdragon 6125 processor and all other models featuring the faster 8155 processor. Our model came with the 8155 which runs as smoothly as you might expect.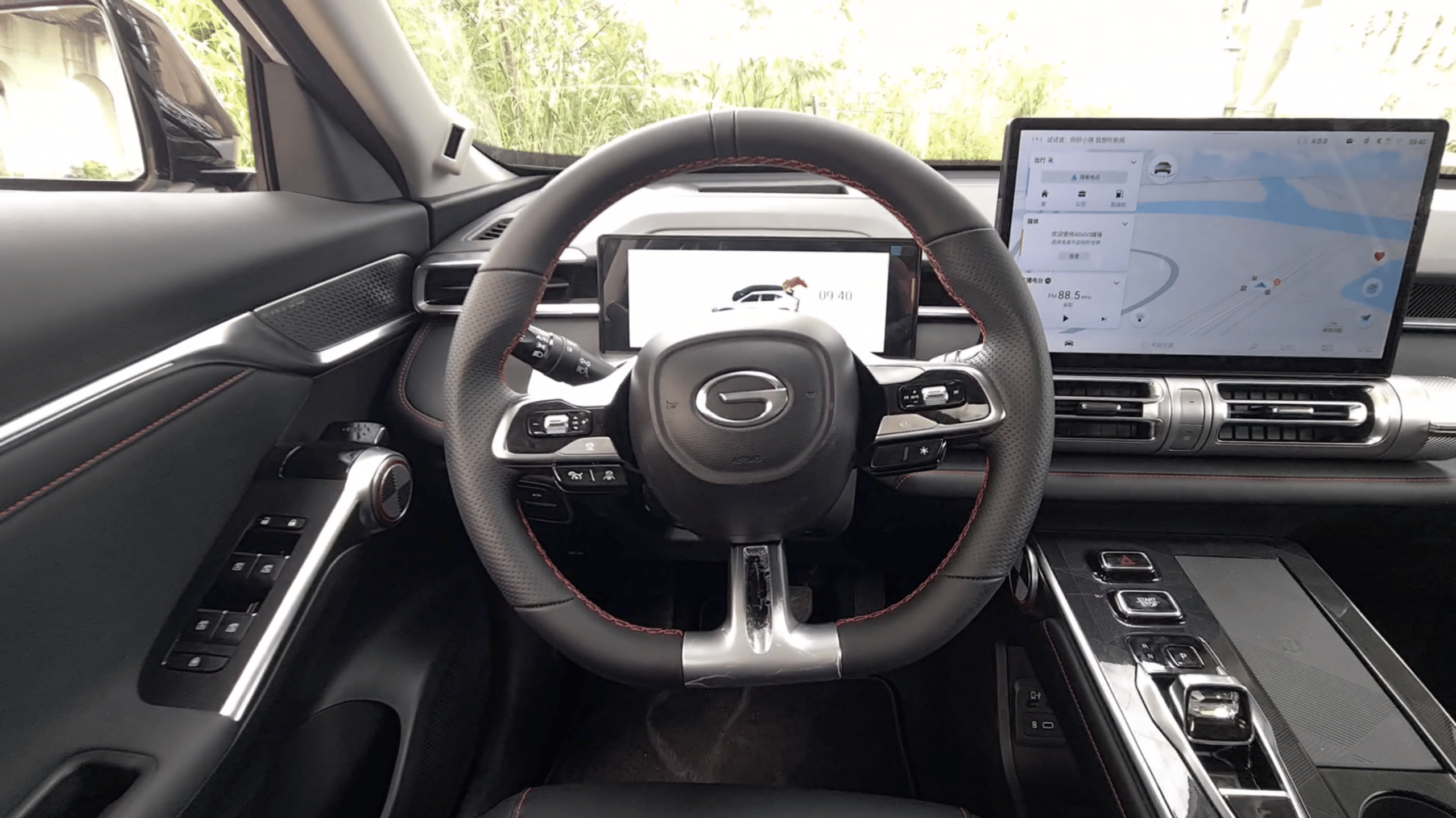 Behind the steering wheel there's an additional 10.25-inch display showing your core information, 7-inch on the two base models, and our test car also featured the heads-up display which is optional or standard on all but the lowest trim level.
The overall cabin vibe is a sporty one with red trim and stitching abounding and plenty of soft touch materials on the upper surfaces. On our model the supportive front seats came with heating and ventilation too.
On the center console there's another nod to the 'diamond cut' principle with a glass rock embedded in a metallic frame forming the drive selector. There's also a wireless phone charger that lowers your phone into the console when it detects it.
Space is pretty abundant front and rear, and the driver's seat and steering wheel are multi-way adjustable too. All cars come with a vast panoramic roof with electric sunshade.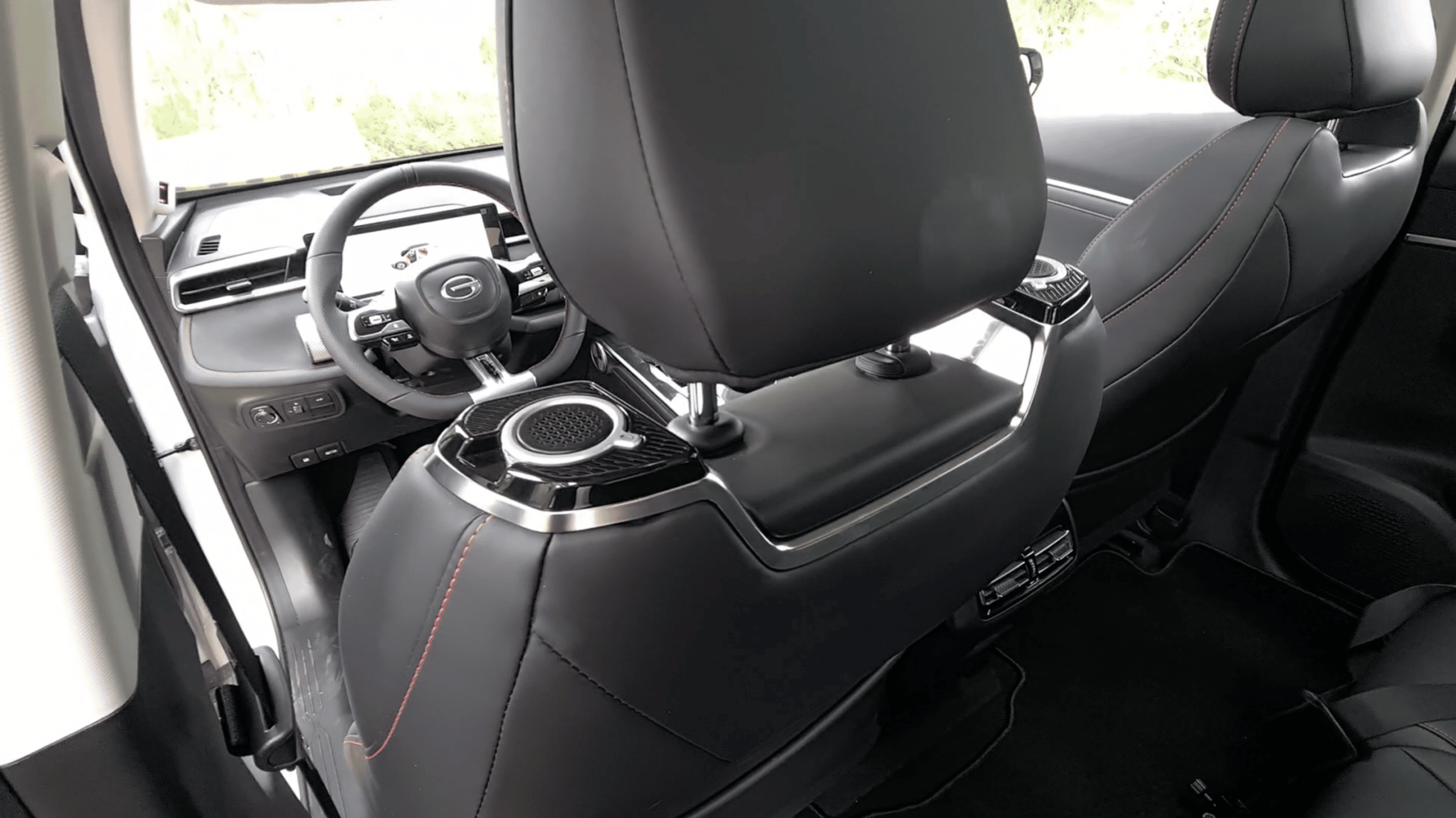 Well-equipped if you pay a bit extra
GAC models generally offer pretty generous levels of kit for very little money and the EMKOO is no exception, provided you don't settle for the base version.
Aside from the kit already mentioned, there's a few more useful and interesting features available as either optional or standard equipment, including a hands-free electronic tailgate and even AR navigational instructions.
If you fancy a bit of extra pop in your audio system, you can upgrade from the standard 4- or 6-speaker audio systems to a 12-speaker Yamaha system, complete with a pair of surround sound speakers mounted on the shoulders of the driver's seat and an amplifier.
There's also a bunch of other packages including monitoring systems for driver fatigue and rear occupant awareness (so you don't leave your kids in the car) and even an ultra-long distance memory parking function to go with the level 2 ADiGo Pilot ADAS system.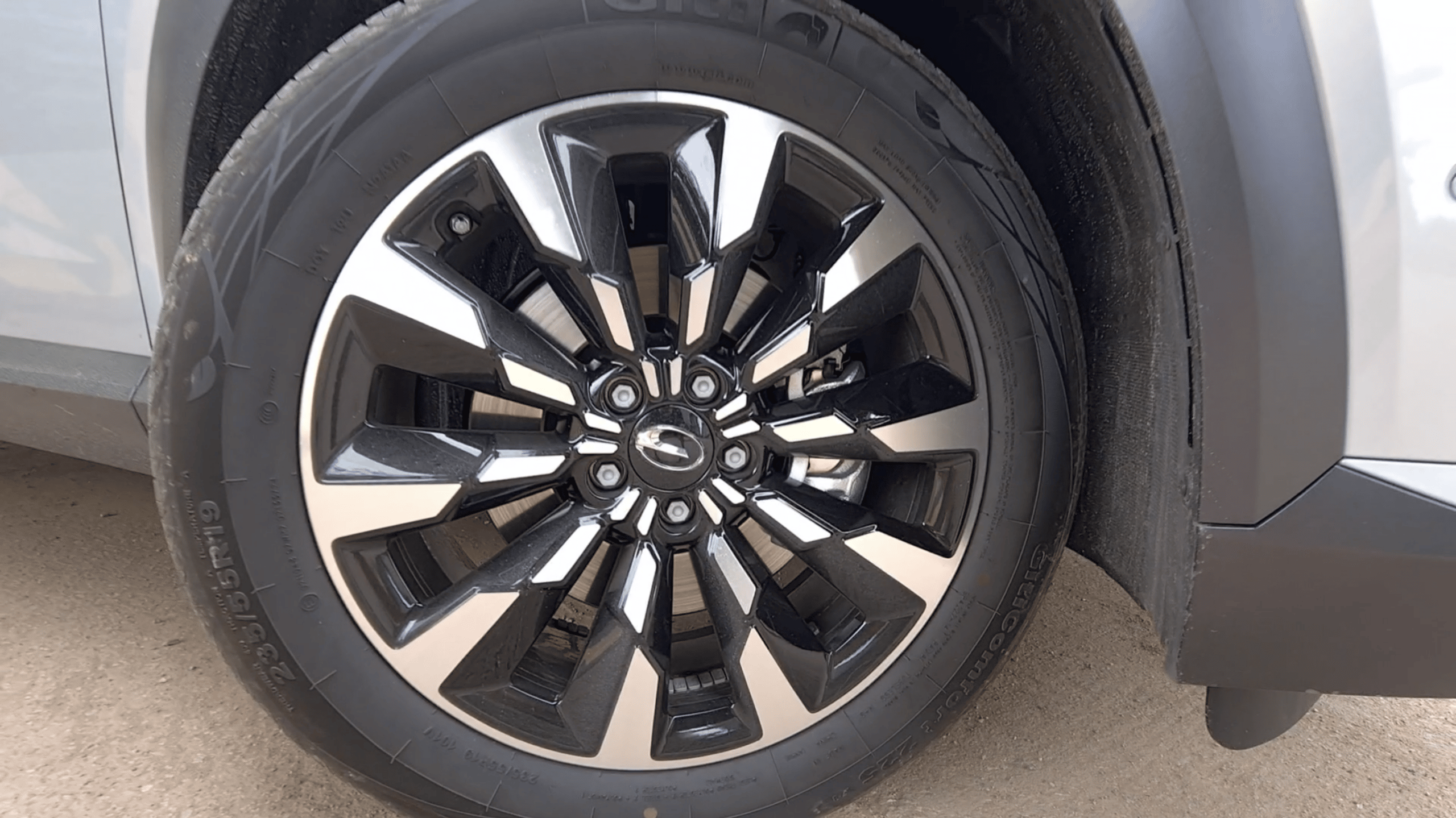 As part of that functionality, you get adaptive cruise control, intelligent speed limit cruise, traffic jam and lane keeping assist, and blind spot monitoring. We found this worked quite well in heavy traffic but was slightly more fidgety than other such systems.
You can also get a 540-degree high-definition camera package with transparent chassis, helping you see all around the car from many angles, a useful tool when rearward visibility is limited by that high rear end.
For wheels, it's a choice between 19- and 20-inch alloys, both of which look pretty well suited to the overall size of the car.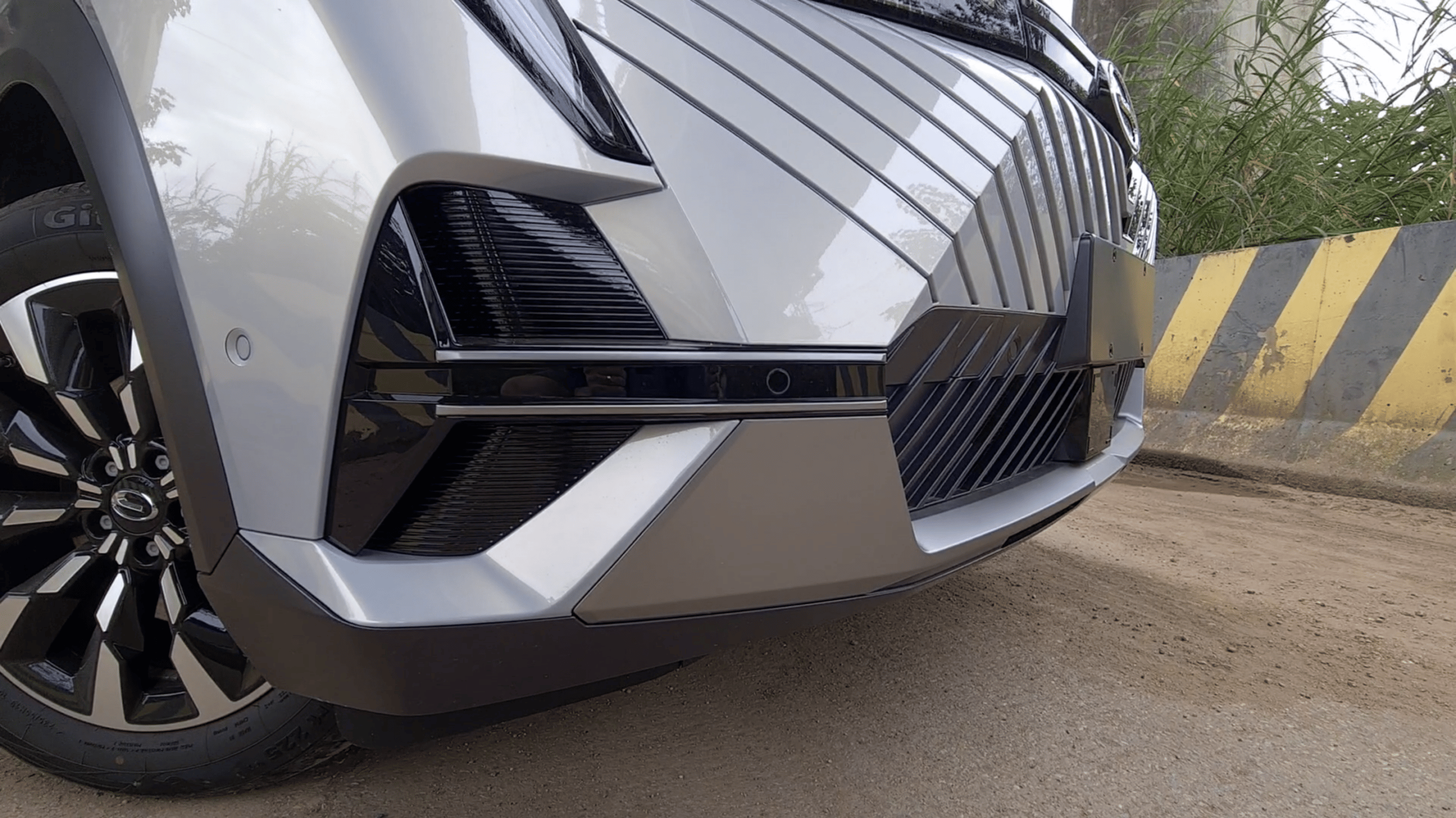 On Road Dynamics
While the EMKOO may look the part, out on the road the experience doesn't quite live up to appearances, at least not in the 1.5-litre car we drove.
Performance is frustratingly lethargic with the engine almost taking a breath before applying the throttle input requested. It's a trait I've witnessed in other Chinese market ICE cars too, both foreign and domestic, so it's not an uncommon phenomenon but if you regularly drive electric cars you'll definitely miss the instant responses.
In truth, the 1.5-liter engine is probably just not as keen and you're almost certainly better off opting for the 2.0-liter or hybrid options. We tried the hybrid version of the brand's GS8 (review to come soon) and the throttle input and response was considerably better.
At least cabin ambience isn't much affected by the combustion efforts going on ahead of the driver with external noises pretty well isolated.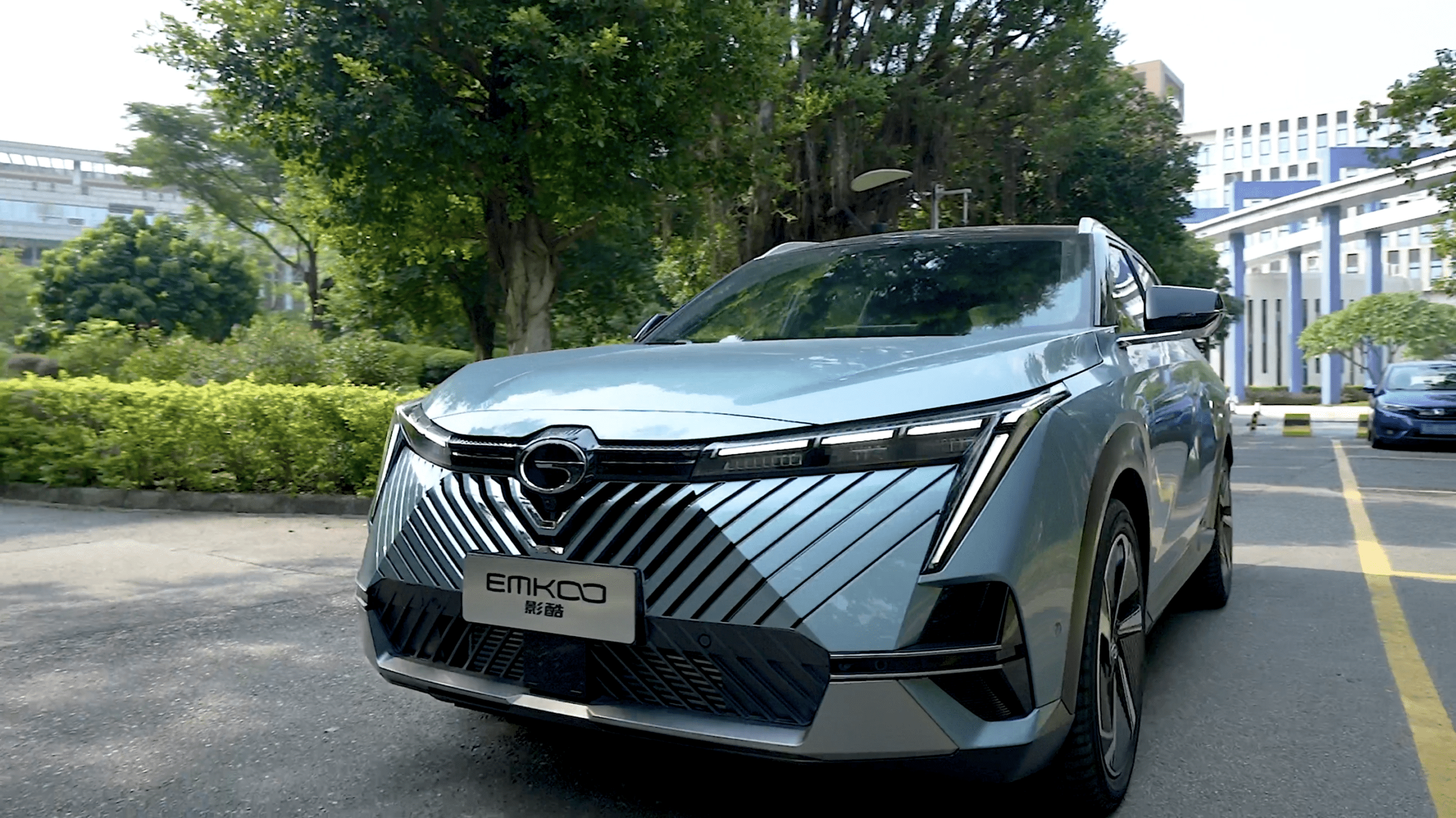 On the ride front, the EMKOO doesn't set hearts alight either, offering a fairly stiff ride that felt all of Guangzhou's many sunken drain covers and while it doesn't crash over bumps, it's not hugely compliant.
Does that make the EMKOO sporty? Not quite. It certainly isn't intended to be a race car and will likely spend most of its life within they city, but on the rare occasion you do take a corner at speed, you'll also find it has a fair amount of body roll.
On the plus side, thanks to that extra weight over the front axles, steering is pleasantly weighty and not artificially so, giving good feel and directness.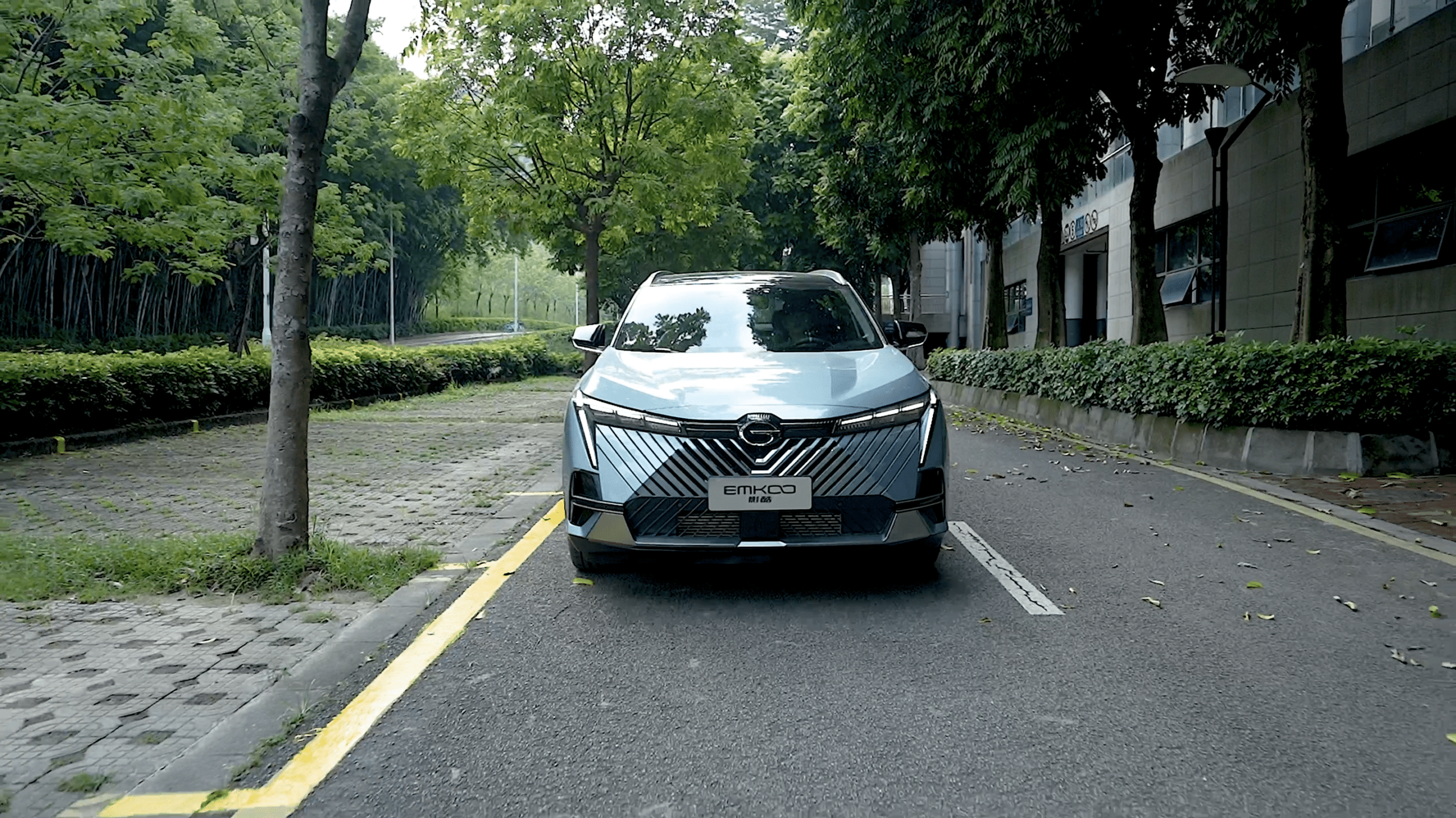 Specifications
As already stated, the EMKOO comes with three choices of powertrains, 1.5- and 2.0-liter turbocharged petrol units, and a mild-hybrid with a 2.0-liter engine running on the Atkinson cycle mated with an electric motor.
The 1.5-liter variant offers a not-too-shabby 174hp and 270Nm of torque, but it's the application that disappoints. It claims fuel consumption of 6.8-liters per 100km.
Upgrading to the 2.0-liter option buys an extra 74hp for 248hp overall, and a total of 400Nm of torque, with fuel economy reflecting the extra power at 8.1-liters per 100km.
The top-of-the-line 2.0AKT Hybrid pushes out 137hp from the engine and 180hp from the motor, for 317hp and 480Nm of torque combined. It also leads the way on economy sipping a mere 4.76-liters per 100km.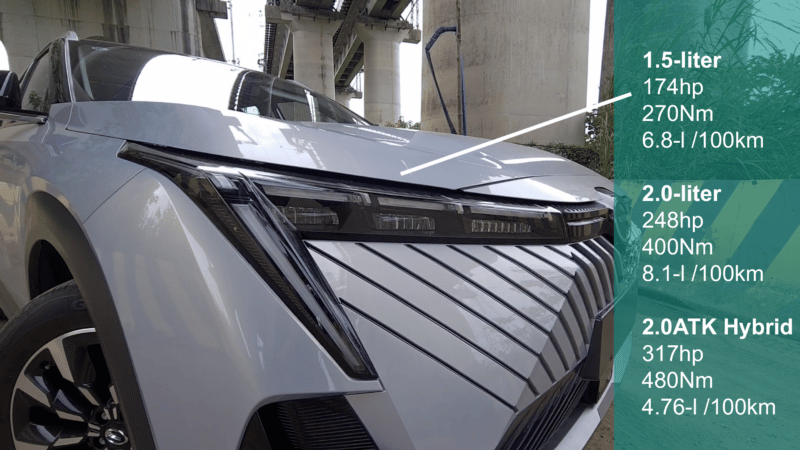 Prices start at just 119,800RMB ($17,000) for the 1.5-liter option, with 2.0-liter variants starting from 142,800RMB ($20,300). Another $1,000 will get you into hybrid territory.
On the size front, the EMKOO comes in at 4,680mm long, 1,901mm wide, 1,670mm tall, and has a 2,750mm wheelbase, as well as 420-liters of boot space and a 55-liter fuel tank (50 in the hybrid).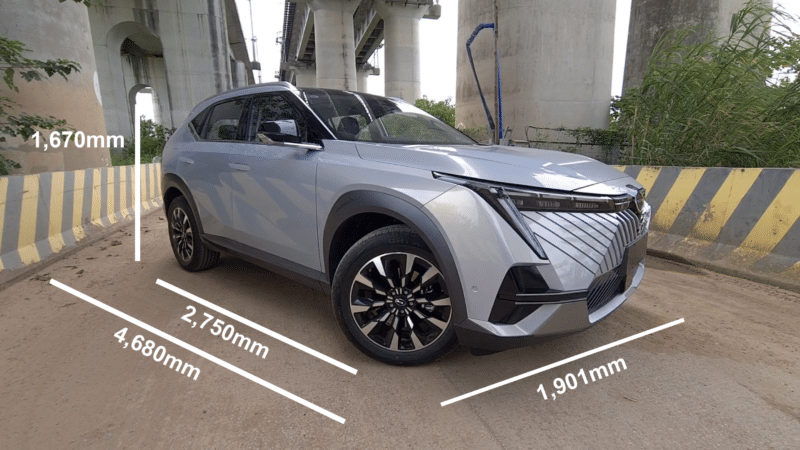 Verdict
Power & Drive feeling: 6
Passenger space: 9
Tech and UX: 7
Price quality ratio: 8
The best thing: Those looks
The worst thing: Lethargic engine
Total: 75% CNC Rating
The EMKOO undoubtedly has a lot going for it with those bold looks, a generous spec sheet, and a healthy array of tech smarts available on higher models.
It's also a very pleasant place to spend some time with soft touch materials and an attractive and spacious interior that feels fresh and sporty.
Sadly it does fall down in some areas with a fairly average ride quality and a couple of interior parts not feeling quite as well screwed together as the rest.
Equally, the 1.5-liter engine is a disappointment overall and I can only encourage buyers to try the larger 2.0-liter engine or go a little further and take the hybrid.
If the GS8 Hybrid experience is anything to go by, it cures all evils of the smaller EMKOO engine and feels really quite refined and quick at the same time.
But at this price point the EMKOO really isn't a bad car at all, it just needs a little extra polish to become a real diamond, even if the looks will likely make the buying decision for most.
We can also confirm that the EMKOO will be available in other markets starting at some point in 2023, so you might get to see one sooner than you think.
Check out the full video review below.