On December 30, FAW Hongqi unveiled Hongqi H6 at the 2022 Guangzhou Auto Show. It is a luxury mid-size sedan positioned between Hongqi H5 and H7. The vehicle has an aggressive design language and a sporty appearance. Hongqi says that the pre-booking will start on the Chinese New Year, i.e., on January 23, 2023. Hongqi is set to enter global markets in 2023 – Beijing's premium automaker already operates in 14 countries, including the Netherlands, Norway, Sweden, Saudi Arabia and Israel.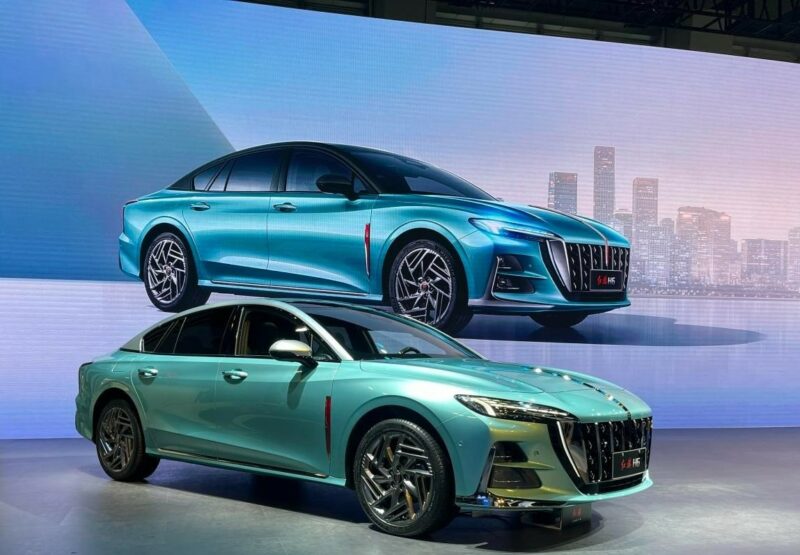 Design of Hongqi H6
In terms of appearance, the Hongqi H6 has a huge air intake grille, chrome decorations on both sides, and split LED headlights. The grille occupies nearly two-thirds of the entire front of the car. The grille has a dot matrix layout and the Hongqi logo in the center.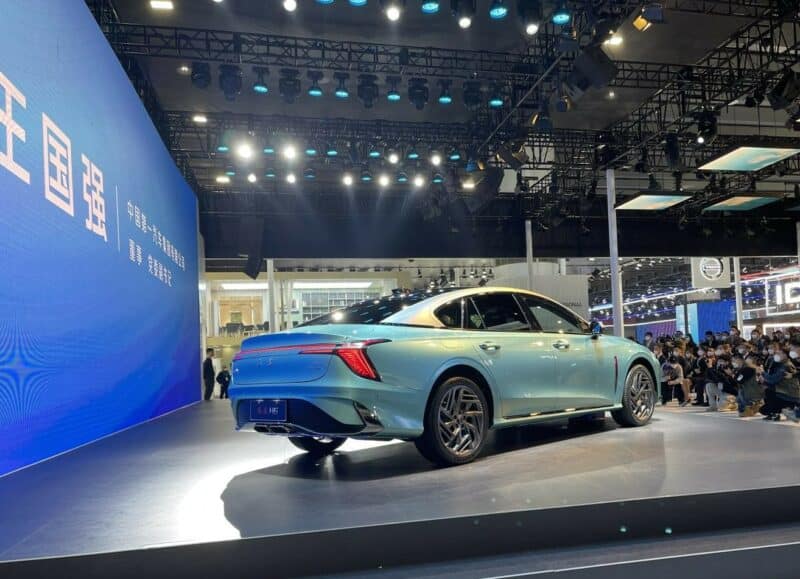 On the sides, the Hongqi H6 has a different style from other Hongqi models. Even though it has the same window line styles as others, the raised waistline adds a sportier look. It will be offered in a dual-tone color with a blackened roof.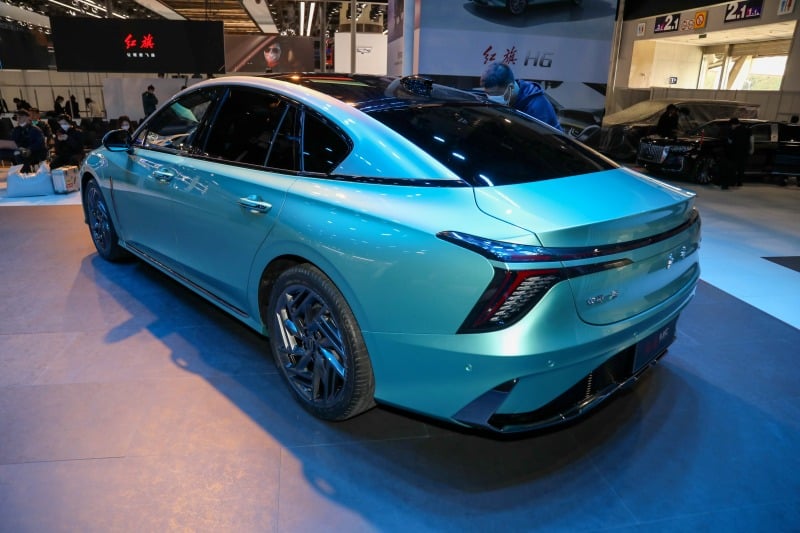 It has a combination of curved surfaces on the rear with through-type taillights. The rear bumper shape and the exhaust in the middle help the H6 look sportier. The overall shape of the vehicle is designed in a coupe style.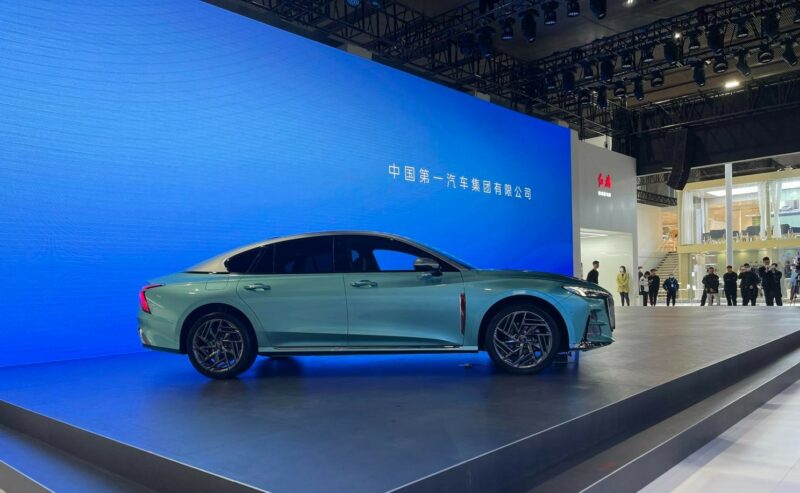 Hongqi will launch the vehicle with three different 18-inch wheels; 225/50 R18, 245/45 R18, and 245/40 R19. In terms of body size, the length, width, and height of the Hongqi H6 are 4990mm, 1880mm, and 1455mm, respectively, and the wheelbase is 2920mm. It has a curb weight of 1665 kg and a 15mm lower height compared to Hongqi H5.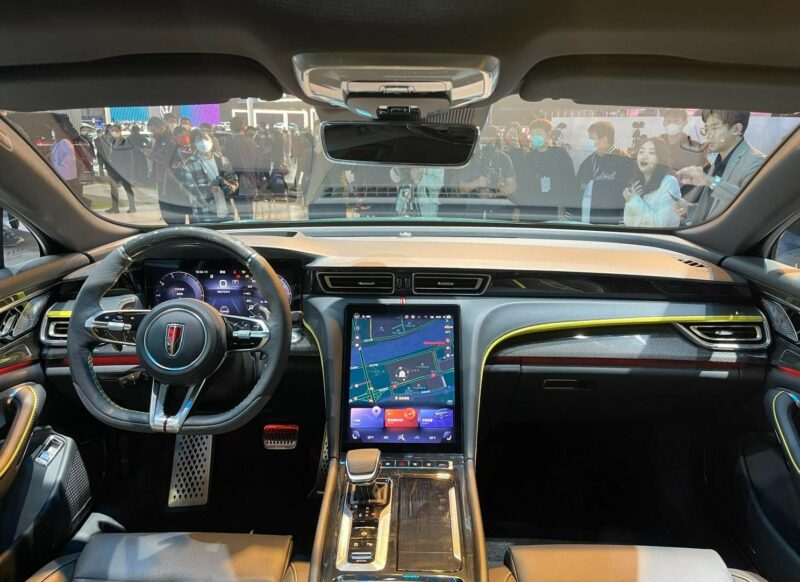 The interior has a three-spoke, multifunctional steering wheel wrapped in leather. The H6 equips a full LCD instrument panel and a large vertical central control screen display. It will equip with paddle shifters, a panoramic sunroof, an electric parking brake, a variable damping suspension, and more.
Powertrain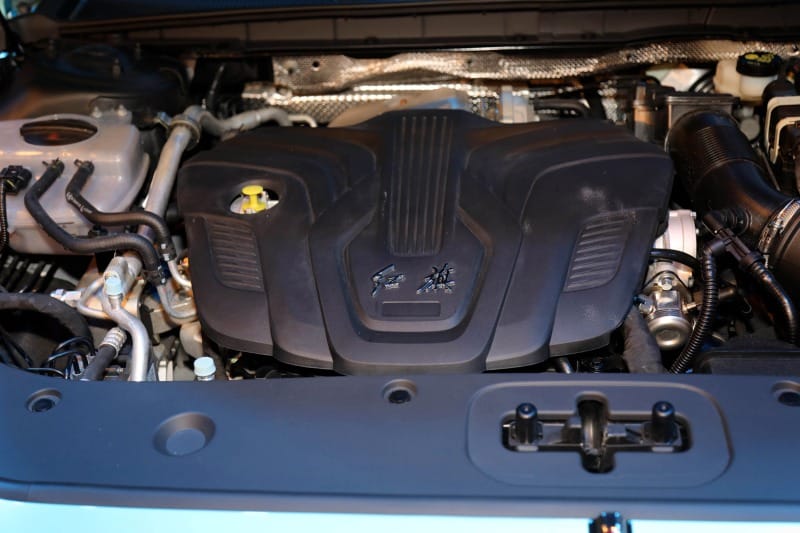 Hongqi equips the H6 with a 2.0T engine with a maximum power of 185 kW (248 hp) and a peak torque of 380 Nm. It will pair with an 8-speed automatic transmission and accelerates from 0 to 100 km/hr in 6.8 seconds. Hongqi H6 will also equip with L2 autonomous driving assistance systems, including a lane departure prediction system, lane keeping assistance system, road traffic sign recognition system, and active braking.
Source – Yiche News