This is the Hongqi H6, a new executive sedan for the Chinese car market. The H6 has a wild and striking design. It is sporty, low to the ground, and at the same time loaded with shiny bits. There is chrome everywhere, on the grille, bumpers, and a thick strip below the doors. The wide grille is impressive.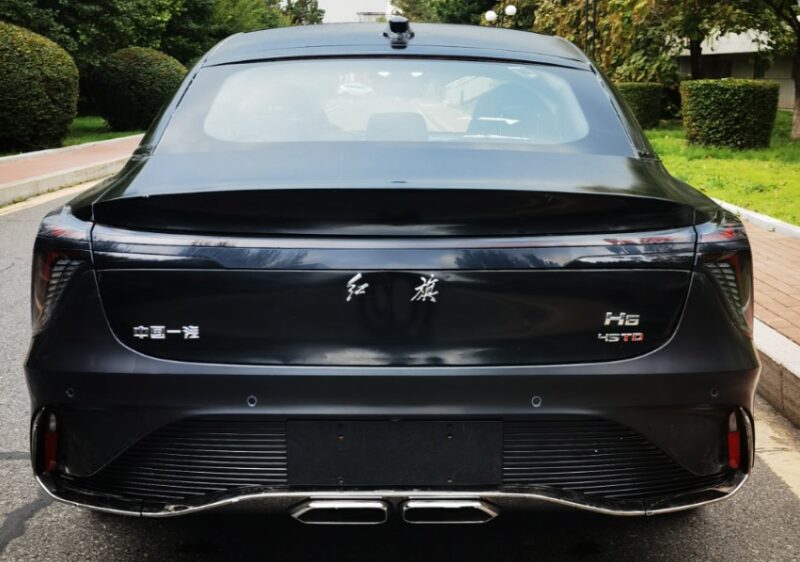 The design madness continues at the back. The H5 has a sloping roof line, a big integrated spoiler on the boot lid, and lights that are almost on the side of the car instead of at the back. But the most striking design aspect is the exhaust pipe situation: two shiny strangely shaped pipe tips in the middle, under a chrome strip that extends to the far side of the bumper.
Characters left: 中国一汽, China First Auto, for First Auto Works (FAW), the owner of the Hongqi brand. Middle: 红旗, Hongqi, in a 'handwritten' font.
The H6 will be positioned between the recently launched new Hongqi H5 and the aging Hongqi H7.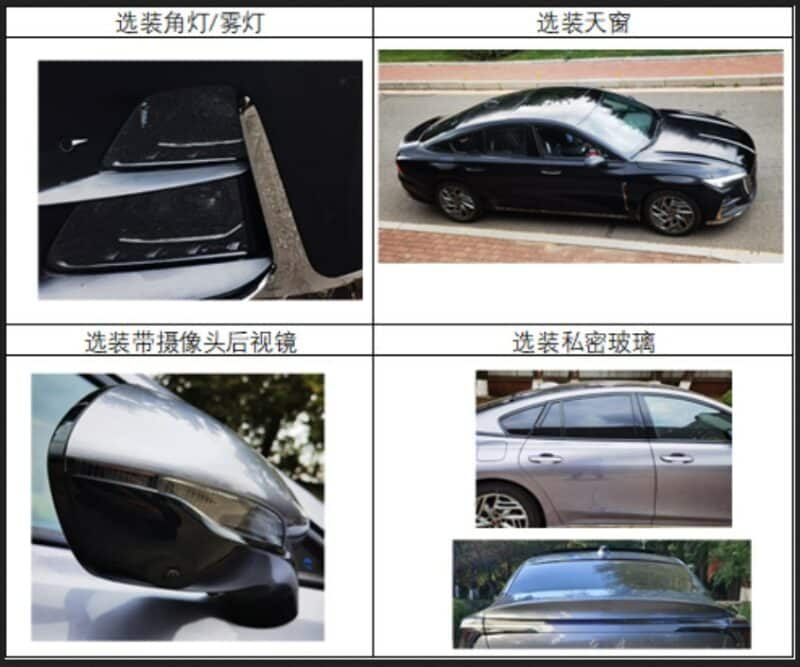 The H6 is an old-school petrol powered car with a 2.0 liter turbocharged four-cylinder under the long hood. Two versions: 221 hp (40TD) and 248 hp (45TD). In China, the abbreviation 'TD' is commonly used for 'Turbo Direct injection', and has nothing to do with diesel. The H6 is a large car: 4990/1880/1455, with a 2920 wheelbase.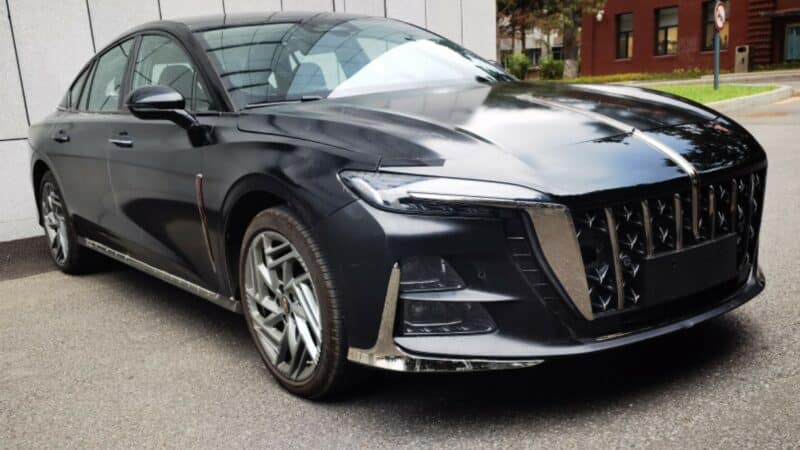 The alloy wheels look great. The front lights are split in 3: one wide slant light on each side of the grille, and two more units on each side of the bumper, divided by a winglet. As with any new Hongqi, the red flag hood ornament continues into the middle of the grille. There is another such ornament on the front fender.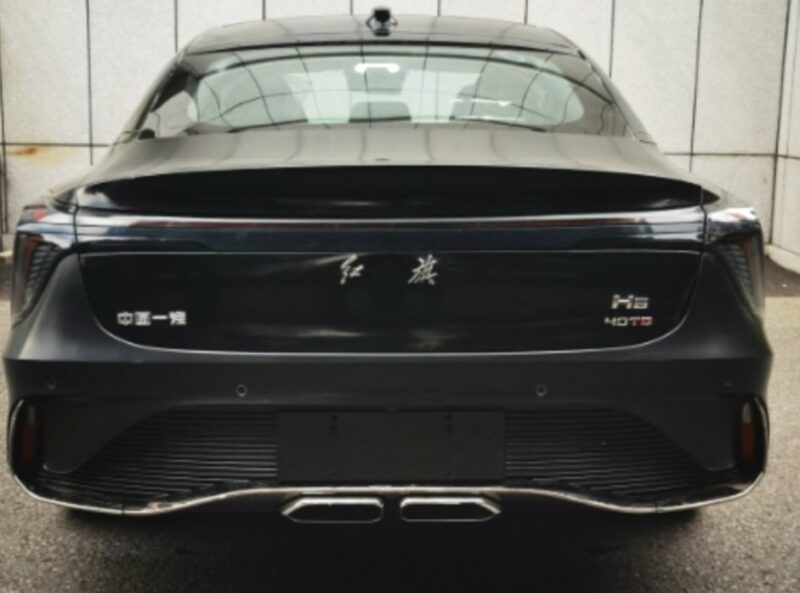 The new Hongqi H6 will have its public debut on the Guangzhou Auto Show next month and will launch on the Chinese car market in Q1 2022.