Spy shots showing the upcoming Hongqi H6 in China. The Hongqi H6 is a new executive sedan for the Chinese car market, design is an interesting mix between bling and sporty. The front is impressive as always, with a giant grille and notable wide headlights.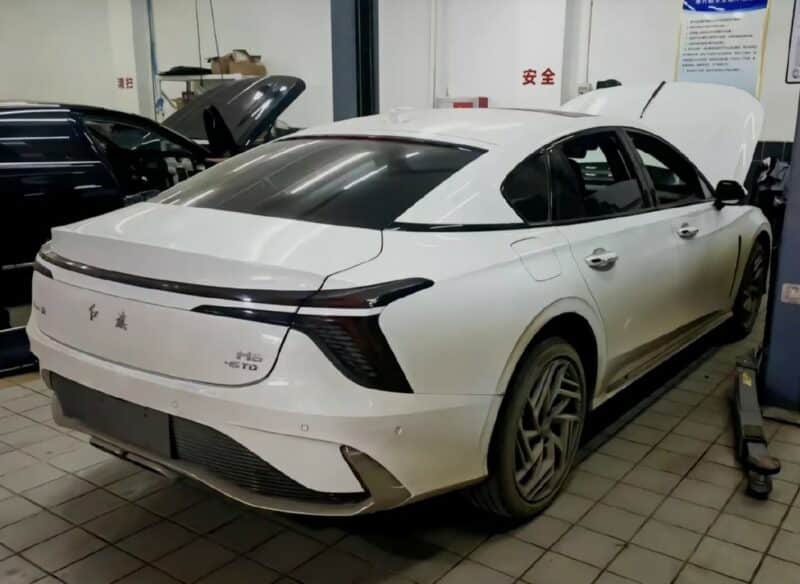 The H6 has a sloping roof line, an integrated spoiler on the boot lid, and lights that are almost on the side of the car instead of at the back. The D-pillar seems to float, making for a racy flying buttress design. The white car was spotted in a facility used by Hongqi test cars. It appears to be a local neighborhood garage but the place is filled with Hongqi vehicles.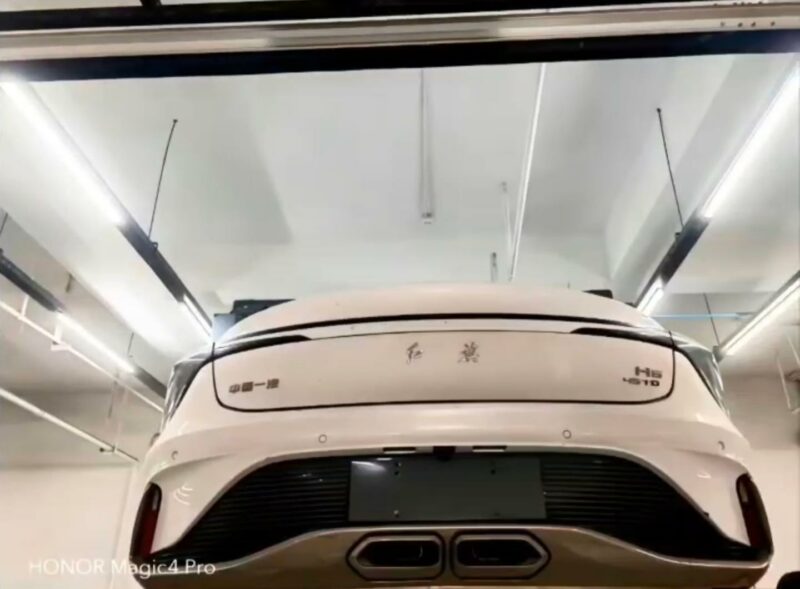 But the most striking design aspect is the exhaust pipe situation: two shiny strangely shaped pipe tips in the middle, under a chrome strip that extends to the far side of the bumper. Characters left: 中国一汽, China First Auto, for First Auto Works (FAW), the owner of the Hongqi brand. Middle: 红旗, Hongqi, in a 'handwritten' font.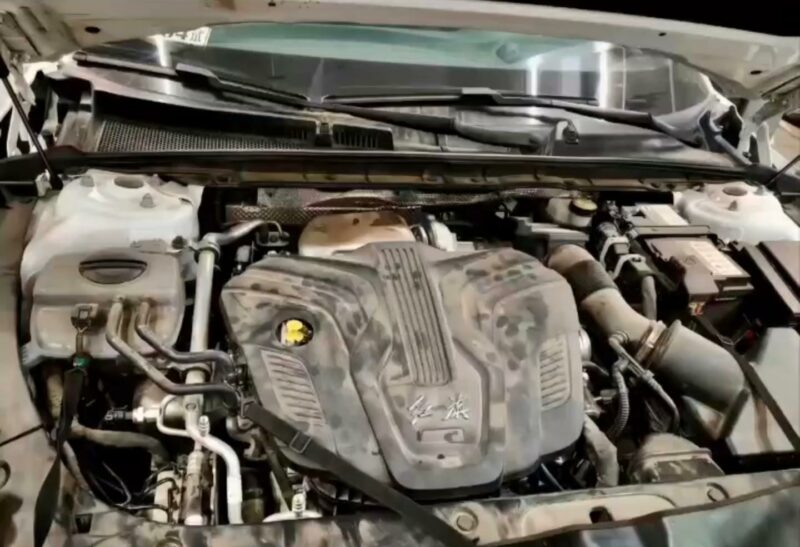 Power comes from a 2.0 liter turbocharged four-cylinder patrol engine. Two versions: 221 hp (40TD) and 248 hp (45TD). In China, the abbreviation 'TD' is commonly used for 'Turbo Direct injection', and has nothing to do with diesel. The H6 is a large car: 4990/1880/1455, with a 2920 wheelbase.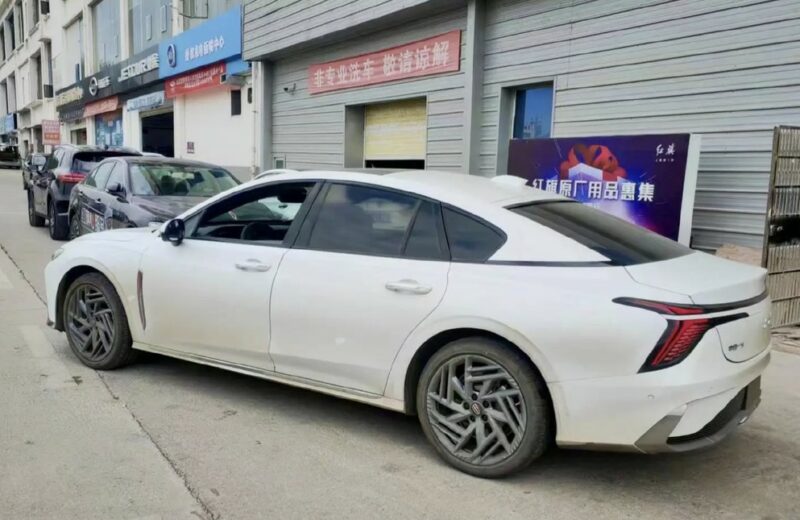 The alloy wheels got a great design. Window frame and pillars are all in black. The door handles are old school out in the open, instead of modern pop-outs.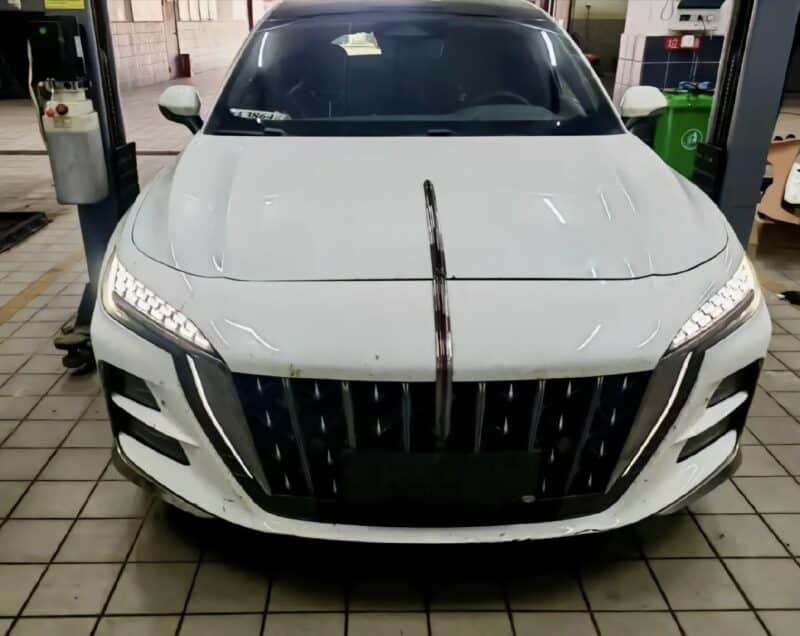 The front lights are split in 3: one wide slant light on each side of the grille, and two more units on each side of the bumper, divided by a winglet. As with any new Hongqi, the red flag hood ornament continues into the middle of the grille. There is another such ornament on the front fender.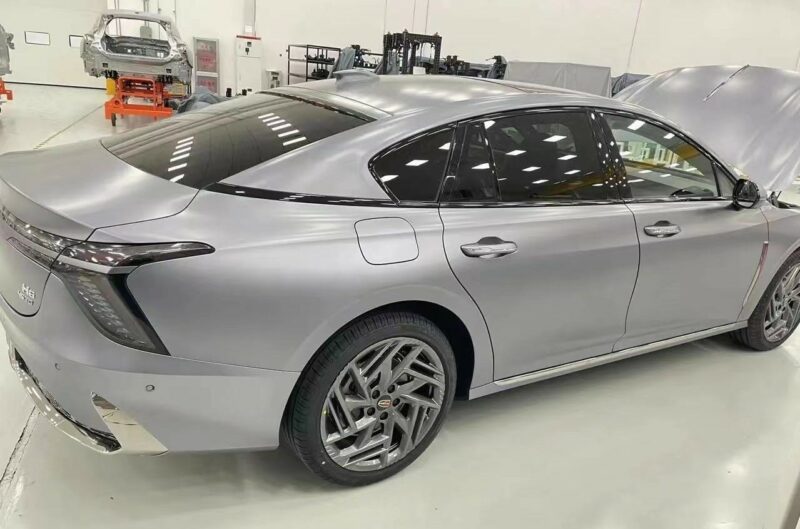 A pretty gray car, seems to be in the factory. This picture really shows the sloping roof line, the rear window is nearly flat, with a long boot lid. The overhang is enormous at the rear and large at the front.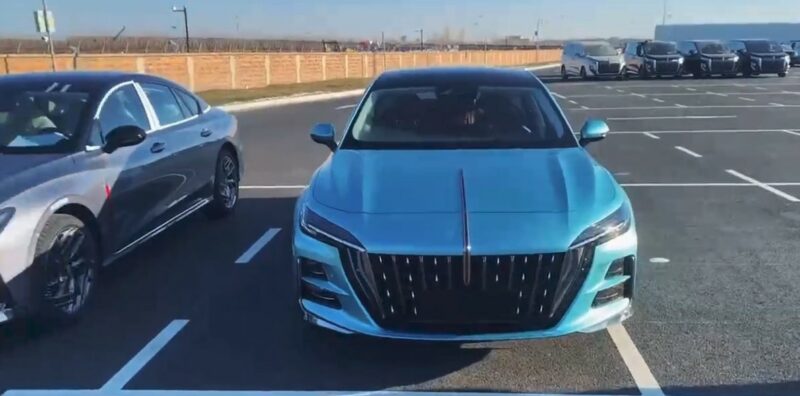 And here we have another set of photos, showing a gray and a blue example parked on the factory parking lot. Note the Hongqi HQ9 MPVs in the background.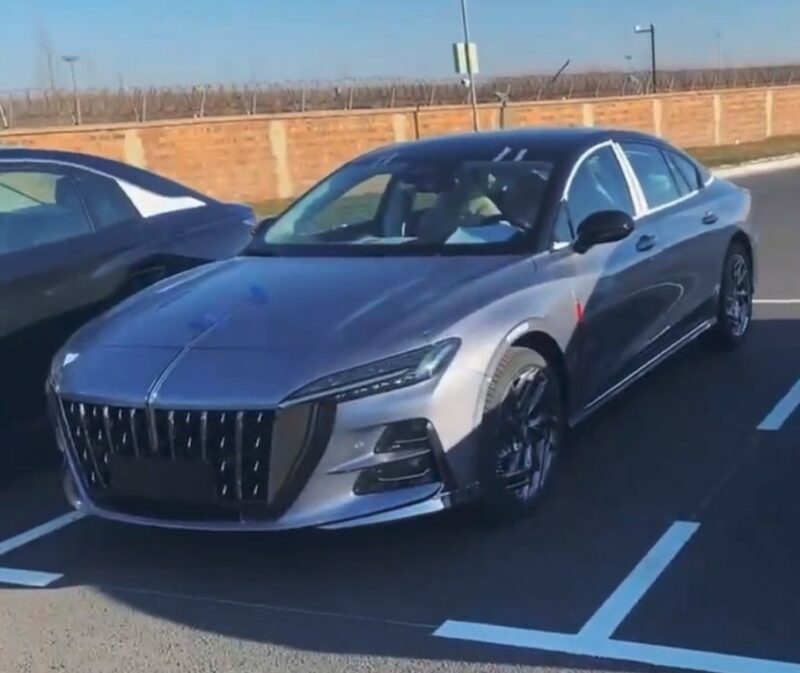 The H6 will be positioned between the recently launched new Hongqi H5 and the aging Hongqi H7. It will be launched on the Chinese auto market just before year's end. A PHEV version will be added to the lineup later on.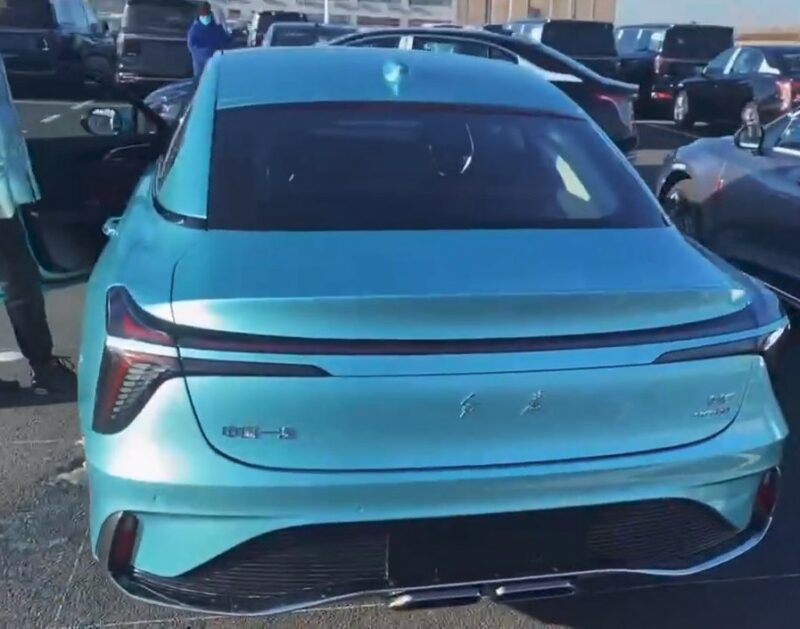 Light units look really pretty on this blue example. The car in front, to the right, and further to the right in the background is the full-electric Hongqi E-QM5 sedan.