Chinese EV manufacturer NIO has launched its 10th battery swap station in Europe in line with its power goals for international markets. The new battery swap station was launched in the Netherlands on December 29.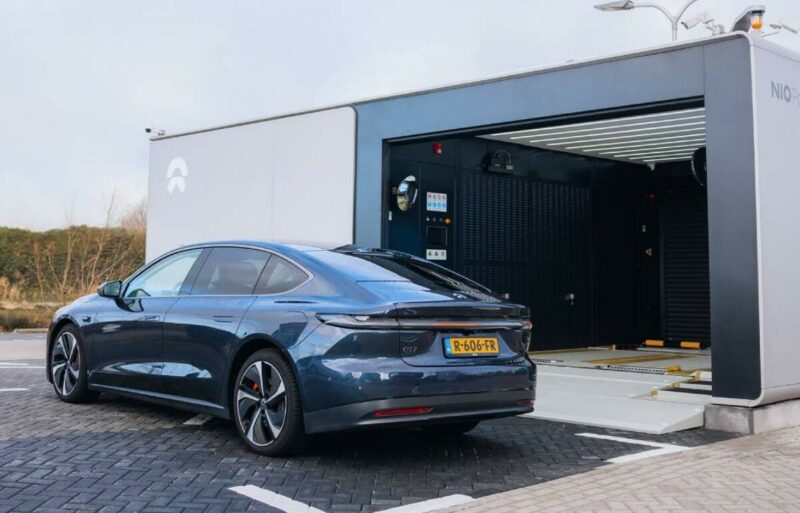 Located in the Hogenhoorn 1 parking lot in the southern Dutch town of Denhollen, next to the A4 freeway to The Hague, the power station will service locals and other car owners traveling between Amsterdam and Rotterdam. This new battery swap station means NIO has three swap stations in the Netherlands alone.
The automaker's first European battery swap station became active on January 19, 2022, in Norway, and since then, NIO has expanded its charging and battery swap infrastructure across the continent.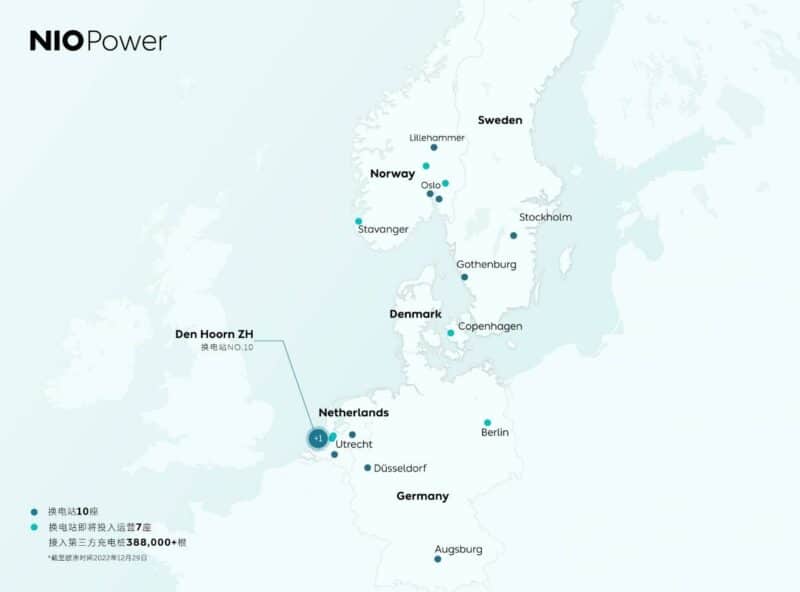 In September, the NIO Power Europe Plant in Hungary produced its first power plant, which was subsequently shipped to Germany. The plant has helped accelerate NIO's power infrastructure across Europe, and the automaker now has swap stations in Sweden, Germany, and the Netherlands.
The automaker says 7 more battery swap stations will soon be added to the 10 already in operation. NIO plans to set up 120 battery swap stations in different European cities by the end of 2023. Considering the fact that there are only 10 operational battery swap stations in Europe currently, this might seem like a tall order. However, NIO is positive it can be achieved.
Meanwhile, in China, NIO has already established up to 1,294 battery swap stations as of press time. This is six units shy of its 1,300 battery swap stations goal for 2022. NIO recently stated that its battery swap technology is open to other automakers.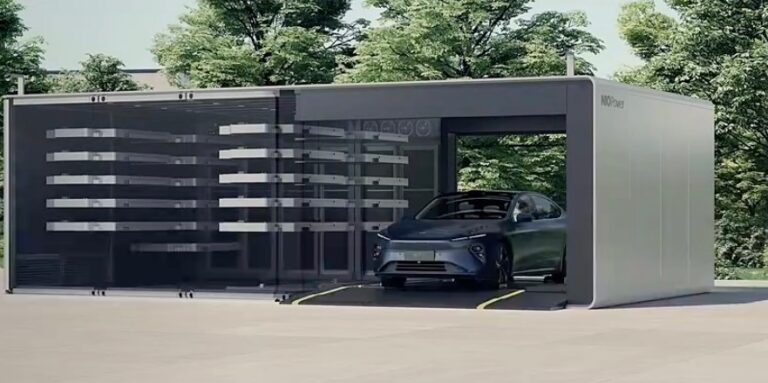 Speaking at the NIO Day 2022 event, Chairman, founder, and CEO of NIO, William Li stated that the company hopes to set up over 1,700 battery swap stations in China by December 2023.
Also at the NIO Day event, the company launched its 3rd-gen battery swap stations. The Gen3 PSS can store 21 batteries and can perform 408 swaps per day. Nio will start installing Gen3 PSS on a large scale from March 2023. The first-generation swap stations could store 5 batteries and do 120 exchanges daily, while the second-generation stations, currently installed in Europe and China, can store 13 batteries and have a daily service capacity of 312 swaps.
Sources: Netease, Oriental Fortune Network