On the opening of the 2022 Guangzhou Auto Show in China, Hycan's first MPV named V09 was unveiled. The V09 is positioned as a large pure electric MPV, based on the company's Concept-M car.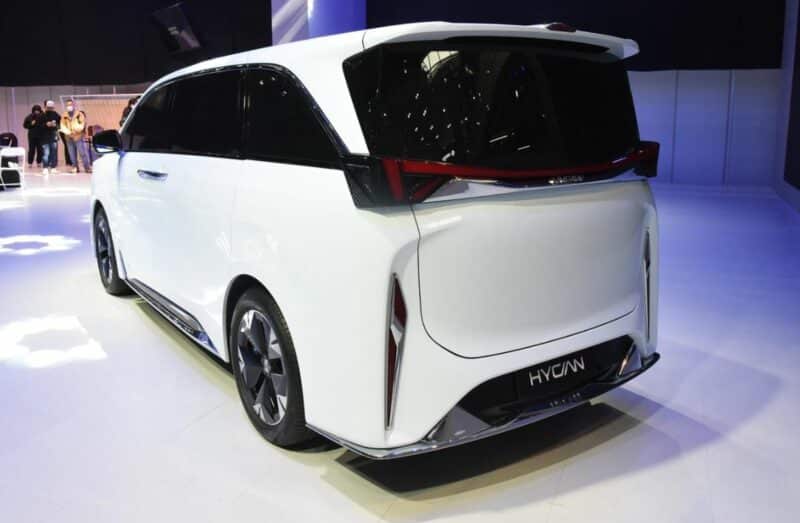 The V09 sits on Hycan's H-GEA platform. Hycan claims that H-GEA adopts the integrated design of the body frame, chassis, and battery pack with 65% high-strength steel and 20% hot-formed steel.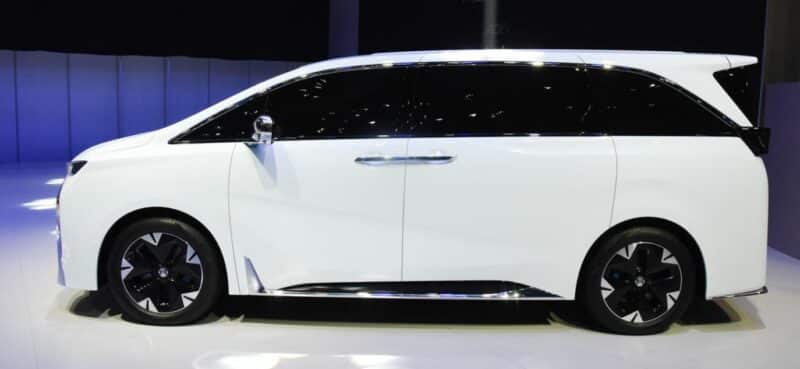 Hycan did not release the size information of the vehicle, it only stated that the maximum vertical space inside the cockpit is 1288mm and the front & rear space in the cabin is 2834mm. From the side, the V09 runs on five-spoke wheels and has sliding doors.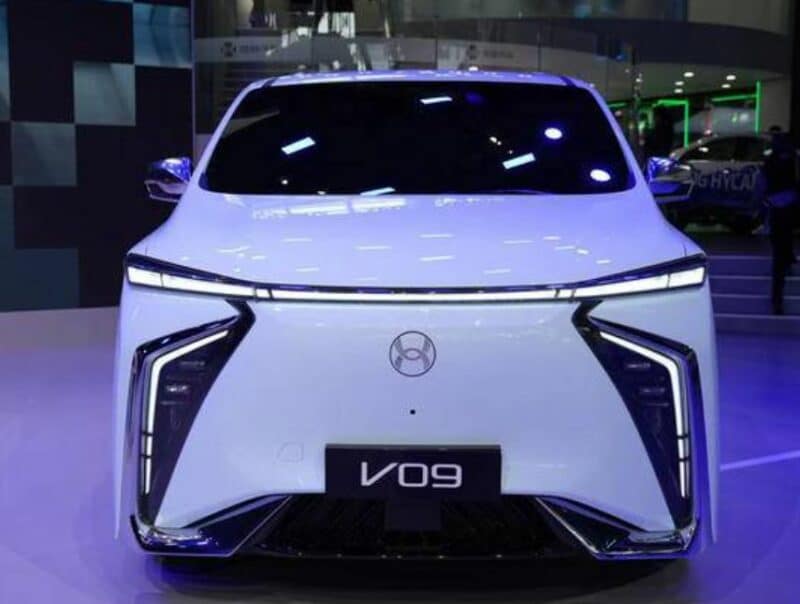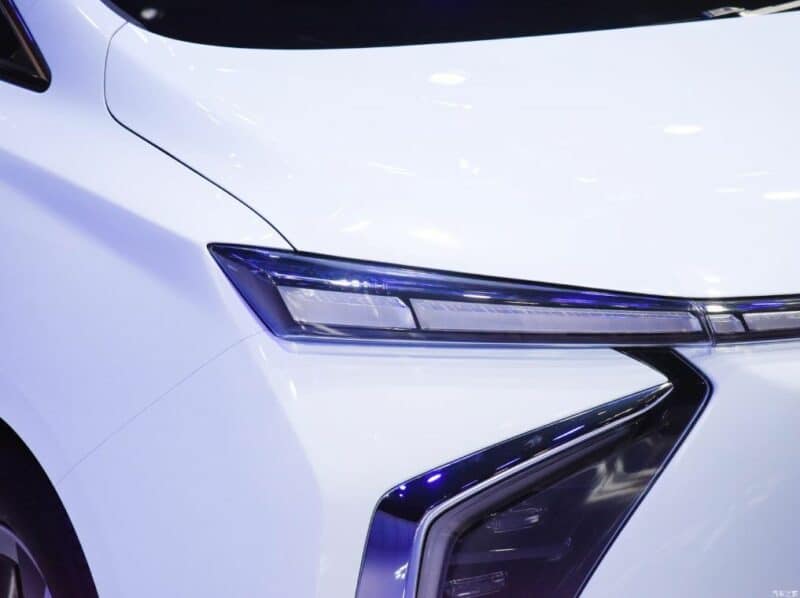 The front has a futuristic sci-fi style with its exaggerated face. The tear-eye headlights and LED daytime running lights are on both sides. The Hycan brand logo is embedded in the middle of the closed front grille.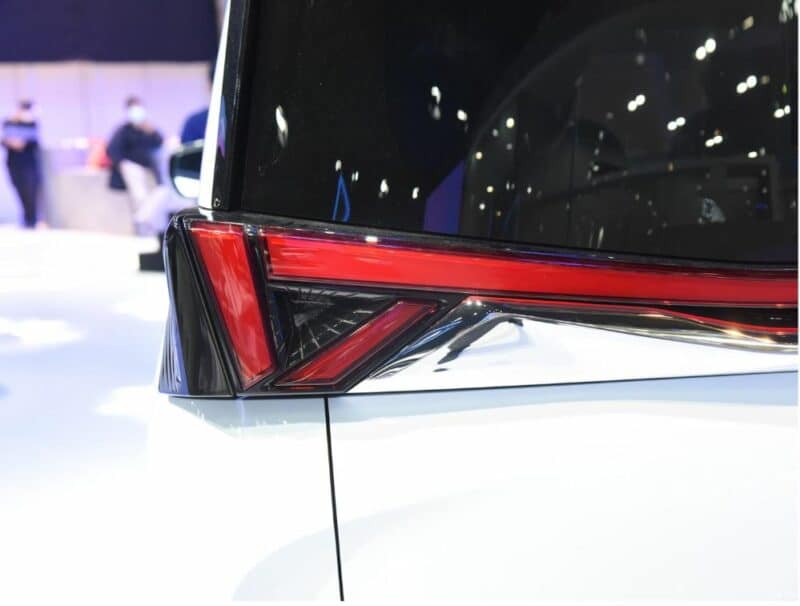 The car is loaded with a total of 24 sensors to achieve 37 level 2+ driving assistance functions, including one 130-line laser radar, one 8MP front-view wide-angle camera, one 2MP rear-view camera, four 3MP ultra-clear fisheye surround-view cameras, five millimeter-wave radars, and 12 AK2 ultrasonic radars. Hycan claims that the sensors can accurately detect pedestrians from 100m away and vehicles up to 250m away.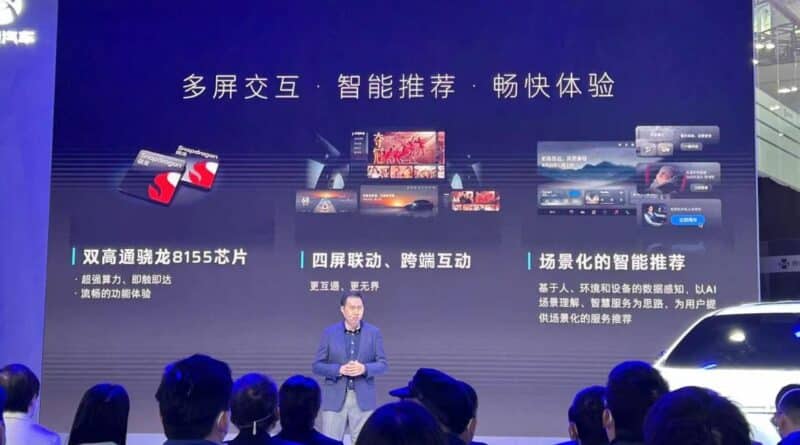 The Hycan V09 is equipped with dual Qualcomm Snapdragon 8155 chips that can realize multiple screen interactions in the front and rear rows.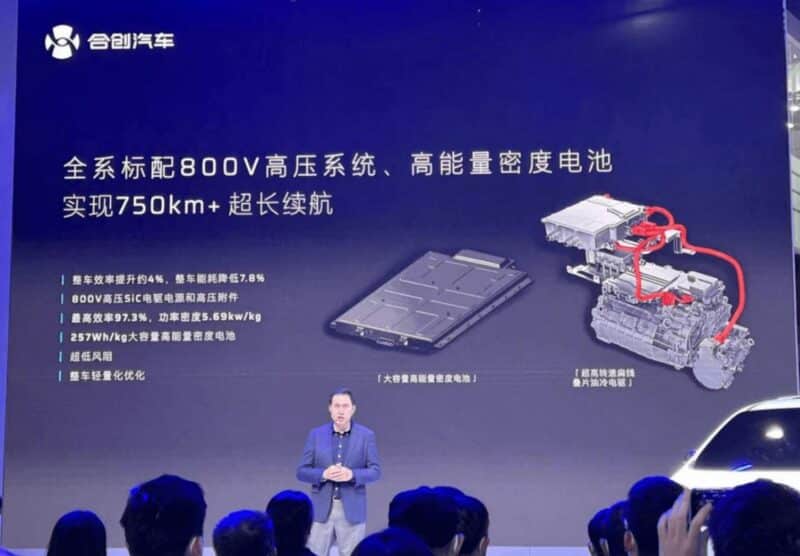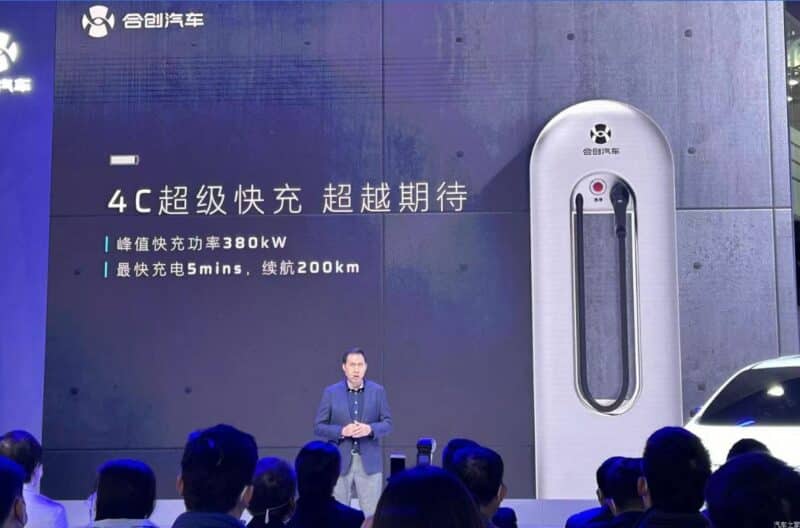 Hycan did not release the power specs. We only know that the Hycan V09 comes standard with an 800V high-voltage system that can achieve a 200km cruising range with a 5-minute charging time enabled by its energy management system that supports 380 kW super fast charging. Furthermore, the energy density of the battery pack is 257 Wh/kg, achieving a cruising range exceeding 750 km.