This is the new Chery Tiggo TJ-1, a 'rugged' SUV for the Chinese car market. It looks the business with a boxy body, big black bumpers with tow-hook-like thingies, black wheel arch extensions, off-road wheels, and the CHERY name in a big font on the grille.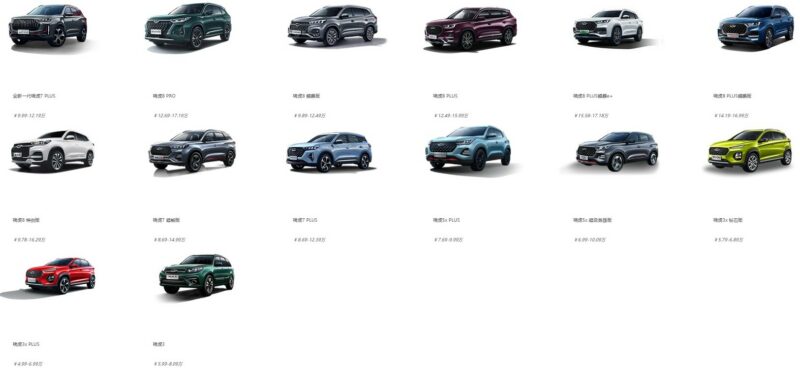 Chery Automobile is a Chinese multinational automotive manufacturing company headquartered in Wuhu, Anhui Province, China. Founded in 1997, the company has grown significantly in the past two decades, establishing itself as one of the leading automakers in China and expanding its reach globally. The Tiggo name is used for a series of crossovers and SUVs. The lineup is expanding fast and currently counts 14 cars, excluding the upcoming Chery Tiggo 9. They are popular cars but not exactly cool, and that is where the new Tiggo TJ-1 comes in. TJ-1 is a code name. The real name will be unveiled later on.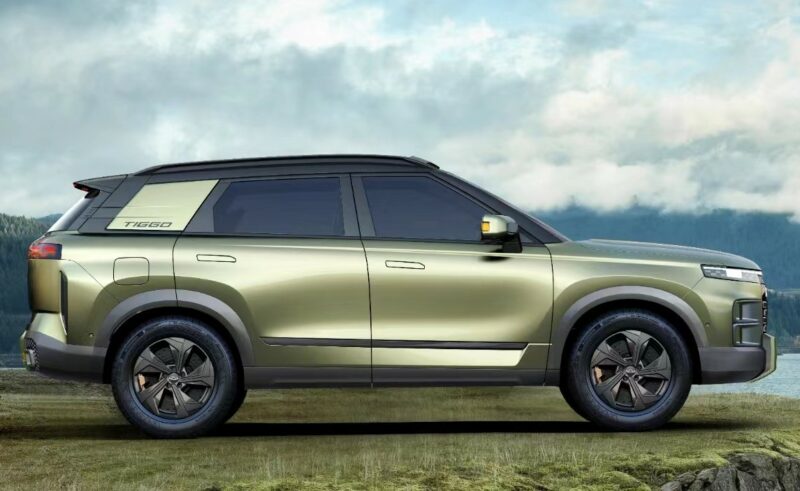 A floating roof with a black pillars. The C-D pillar is extra wide with a panel in body color, with the TIGGO name in black. The alloy wheels are differ from the black wheels of the first image, and the tires seem smaller. Perhaps the black ones are optional. Further coolness comes from the pop-out door handles, the rear spoiler, the roof rails, and the somewhat odd fake air vents in the rear fender.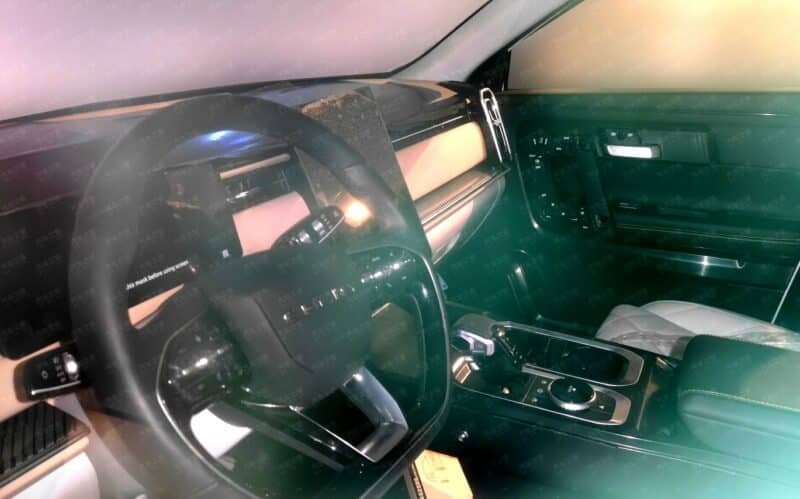 Chery hasn't released any images of the interior yet but we have some spy shots. The interior is as boxy as the exterior, note the sturdy door handles for example. There is a digital instrument panel and a large touch screen in the center. The largest touch screen we have seen in a Chery-branded vehicle so far.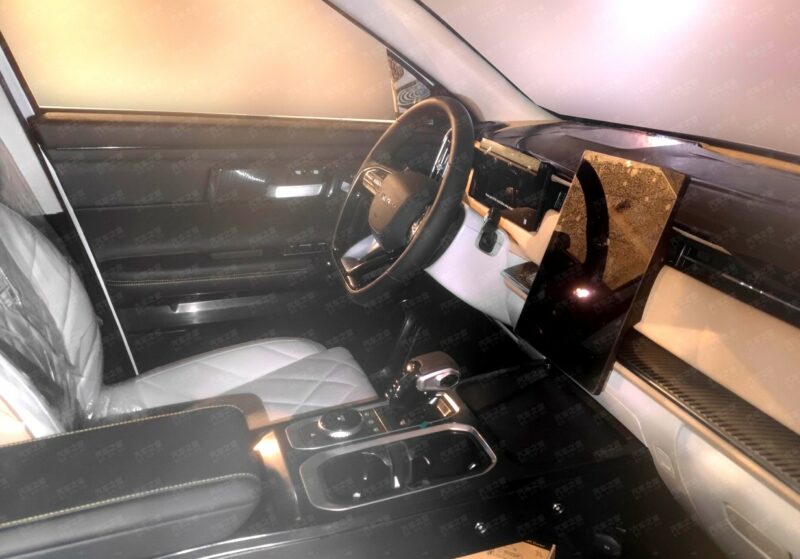 This test car has a tasty color scheme with white leather seats and white dashboard trim. That'll do nicely off-road! The Tiggo TJ-1 fits in a trend in China toward off-road style vehicles, aimed at young folks living in big cities who go out camping in the countryside in the weekend. The Chery Tiggo TJ-1 will be powered by a 1.5 turbo PHEV drive train mated to an 8-speed automatic gearbox. Base versions get front-wheel drive, top versions will get four-wheel drive.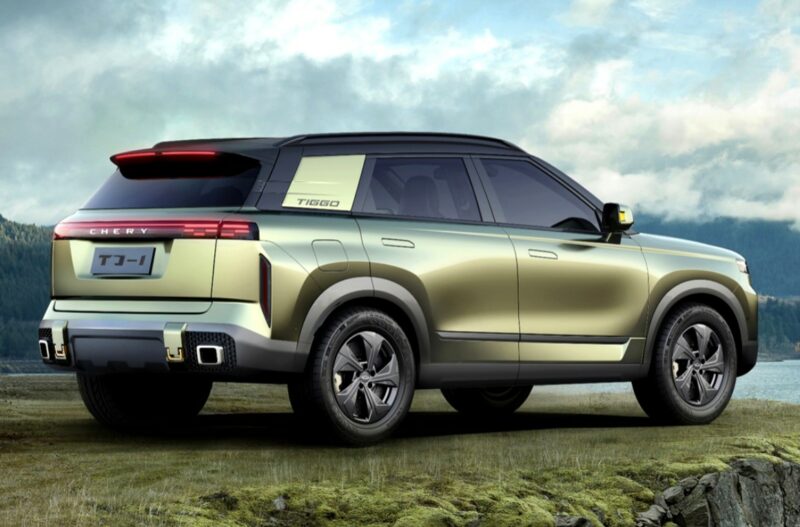 The Chery Tiggo TJ-1 will have its public debut on the 2023 Shanghai Auto Show in April followed by a launch on the Chinese auto market in July.
Spy shots via Autohome.