On January 13, Voyah announced that the first mass-produced model of its Zhuiguang (追光) electric sedan officially rolled off the assembly line. The car was launched on December 15 in China with a price range of 322,900 – 432,900 RMB (48,100 – 64,500 USD). Since its launch, the order has exceeded 10,000 units.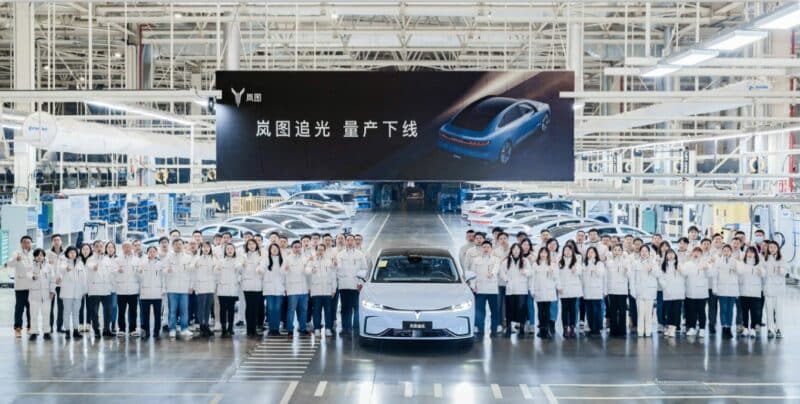 The Voyah Zhuiguang is positioned as a medium-to-large sedan, and its main competitor will be the NIO ET7. Its size is 5088/1970/1515mm, with a 3000mm wheelbase. It has a twin-motor drive train, with one motor on the rear axle and one on the front axle. Power output is 292 hp and 218 hp, respectively. It has a combined output of 510 hp and a maximum torque of 730 Nm. The vehicle can achieve a top speed of 210 km/h and accelerate from 0 to 100km/h in 3.8 seconds.
Voyah will offer the car in two battery packs of 109 kWh or 86 kWh with a corresponding CLTC range of 730 km and 580 km. It also supports ultra-fast charging in which 10-minute charging can reach a range of 230 km.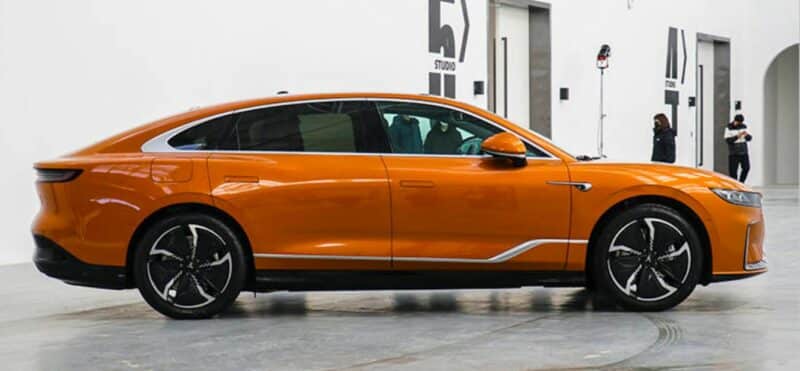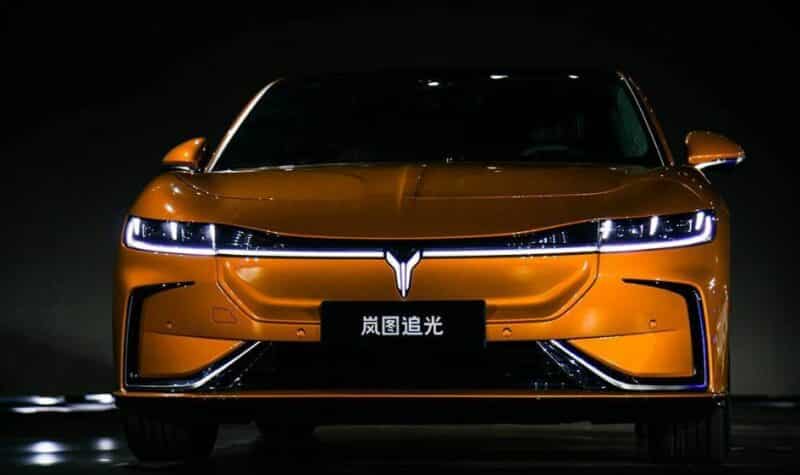 In the front, the Voyah logo is nicely integrated into the grille, and the light unit is darkened in the same way as the windows. It has pop-out door handles and a mirrored-Z-shaped chrome bar over the front door. In terms of safety, Voyah equips the car with 31 sensors that include 12 cameras, 5 mm-wave radars, 12 ultrasonic radars, and two positioning units.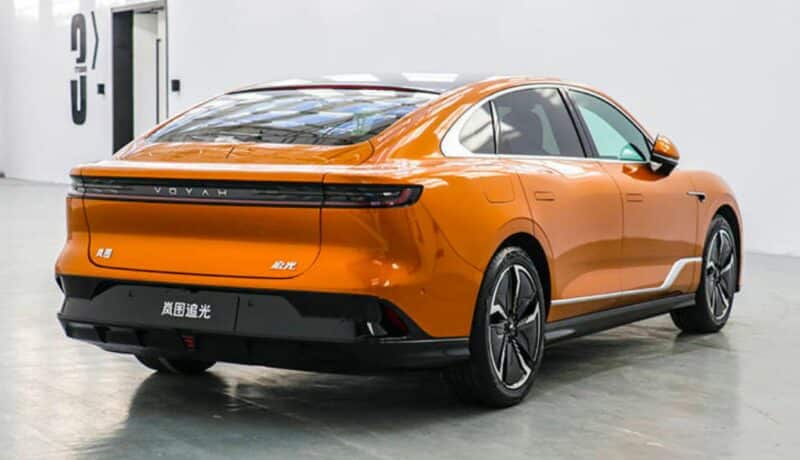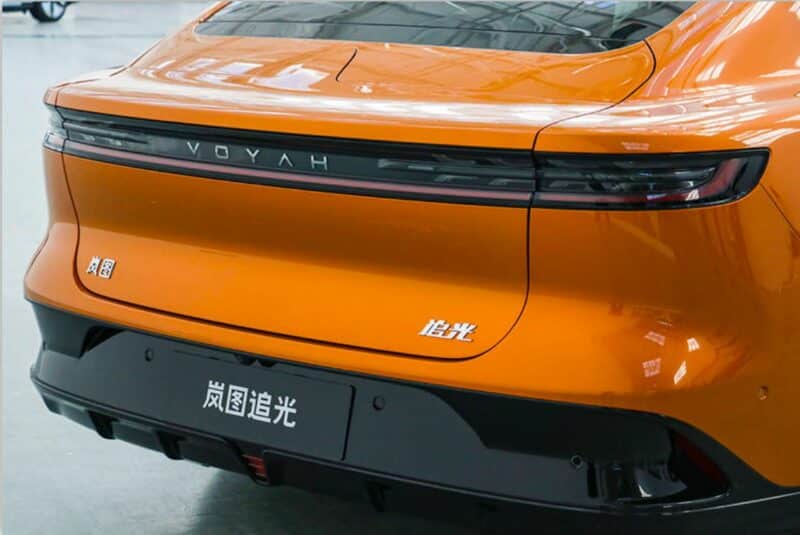 The rear is sporty with a racy pop-out electric spoiler that can be automatically raised and lowered! The spoiler has a downforce of up to 40kg.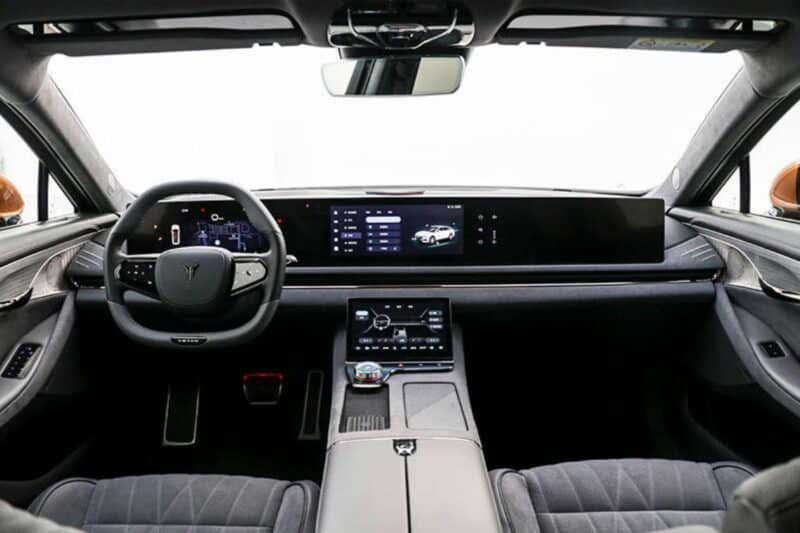 The interior has a 1.4m-long triple-screen setup that integrates together the instrument panel, central control screen, and co-pilot infotainment screen. If that's not enough screen, there is also a 9-inch touchscreen under the central control screen on the center console that can be used to adjust the air conditioner and seat settings.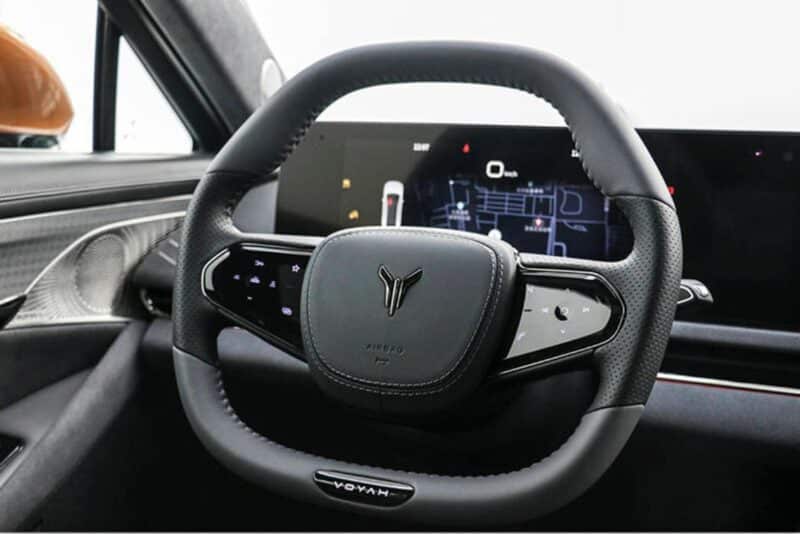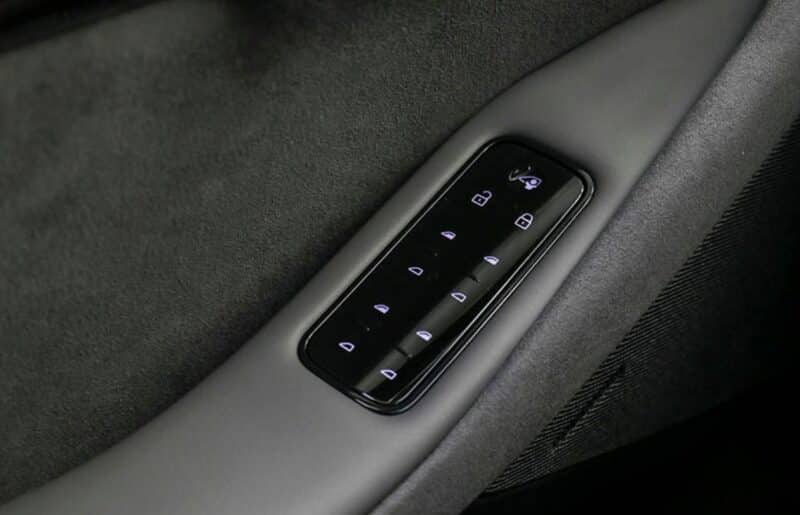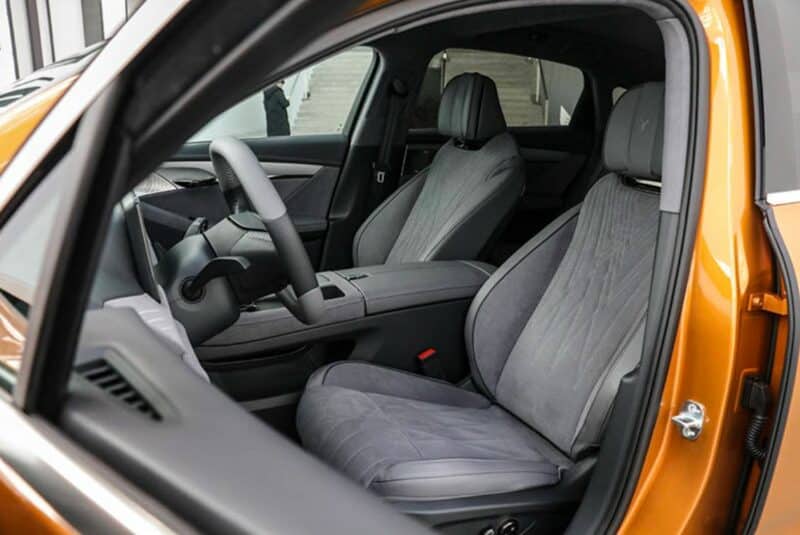 Lastly, the vehicle features a 14-speaker setup, a panoramic sunroof, and heating, ventilation, and massage functions as a standard for all seats. On the rear, it gets another 7-inch control screen, which can adjust the audio, heating, ventilation, and ambient lighting.