Tesla recently sharply reduced the prices of its lineup in China by 13%. On January 6, the Model 3 sedan's basic version price was lowered by 36,000 yuan ($5,300) to a new price of 229,900 yuan ($33,900), and the Model Y RWD received a discount of 29,000 yuan ($4,300) to a new price of 259,900 yuan ($38,400).
On January 16, China Business News reported that orders in some tier 2 and tier 3 cities increased by 500% compared with the previous month. Chinese media previously reported that between Jan 6 – Jan 9, Tesla received estimated 30,000 orders as s a direct result of price cuts.
The increased interest also confirms the Chinese waiting time data – for Tesla Model Y; the waiting time was 1-4 weeks before January 6 price cut; today, it has risen to 2-5 weeks.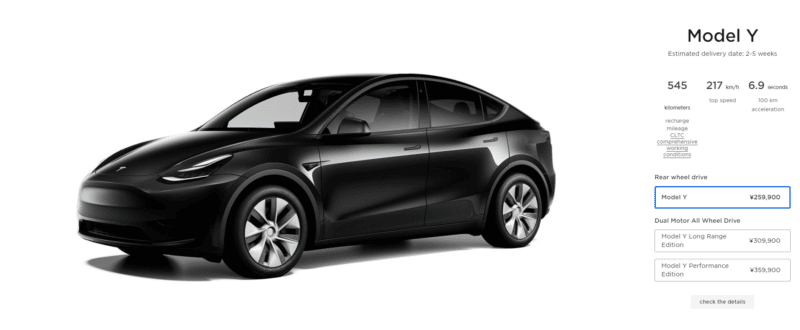 Chinese outlet Car Fans reported that the weekend following the price cut, Tesla showrooms had 110 – 130 orders each, soaring 450% compared with the previous weekend.
CBN adds that for many Chinese EV makers, it will be painful to follow Tesla's steps as margins are already thin and government subsidies ended last year, which in fact, made EVs in China more expensive.
It's apparent the move will put more pressure on Chinese competitors in the first quarter of 2023. Aito, an EV startup backed by Seres and Huawei, was the first to follow Tesla's move and announced a price cut on January 13. Their electric SUV, Aito M7, received a discount of 30,000 yuan ($4,400), and the new starting price is 289,900 yuan ($42,800). M5 SUV received the same discount, and the new price is 259,800 yuan ($38,350), which is, by coincidence, 100 yuan less than Tesla Model Y RWD.
On January 17, Xpeng joined with a 12% discount for all its models except G9. For example, the Xpeng P7 480E sedan got a 30,000 yuan discount; the new price is 229,900 yuan which is the same as starting price of Model 3. Xpeng also assured that the price cut has nothing to do with Tesla and that they only realized their operational costs lowered recently.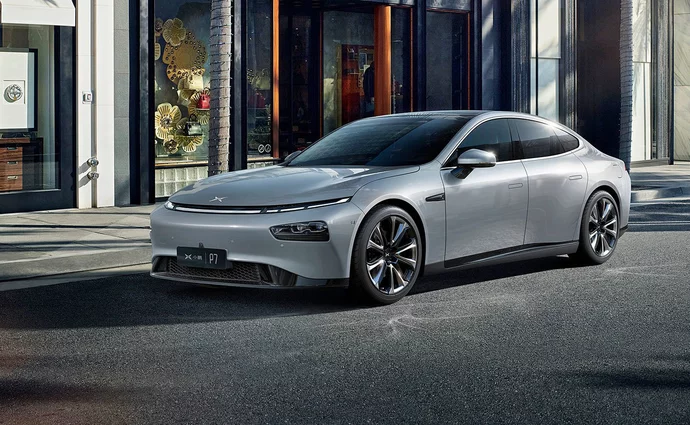 Most EV brands in China didn't follow Tesla's price cut. However, industry insiders report that many of them already offer steep discounts onsite to make their EVs more competitive. As Tesla doesn't use these onsite-discount shady tactics and their prices are displayed online, the price cut caused protests from Tesla owners who bought it earlier for a higher price. Some Tesla Chinese showrooms were vandalized last week; however, no more reports of demonstrations have been reported recently.
More Chinese EV makers will likely announce price cuts in the following weeks as competition is heating up and shots are fired in the upcoming Q1 price war. We will keep an eye on who can keep pace with the unrestrained Chinese market.