On January 18, WeRide announced that its unmanned shuttle bus has officially obtained an autonomous driving road test license in Beijing. According to the license, WeRide's unmanned shuttle vehicles can drive on public roads with autonomous driving in Beijing's High-level Autonomous Driving Demonstration Zone with a total area of ​​60 square kilometers.
This is the first time that Beijing's high-level autonomous driving demonstration zone has issued a test license for unmanned shuttle vehicles. And it will be the first time that L4 unmanned shuttle vehicles will be legally driven on Beijing roads.
WeRide L4 Autonomous Minibus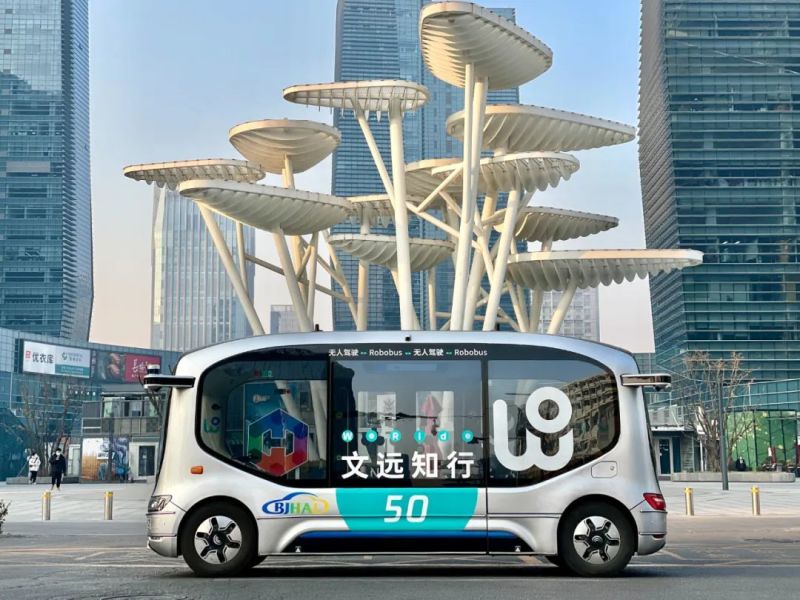 Different from rear-mounted models and self-driving minibuses with steering wheel designs, the unmanned shuttle bus from WeRide comes with no steering wheel, no brakes, no cockpit, and full safety redundancy design.
The unmanned buses from WeRide adopt pure electric power, with a maximum speed of 40 km/h, and supports V2X functions. Additionally, the buses can be deployed in various public or closed traffic scenarios, and drive on urban open roads around the clock.
According to reports, at present, the unmanned shuttle bus uses sensors such as laser radar, high-definition camera, and millimeter-wave radar for combined perception. The camera can shoot 360-degree real-time images, detect and recognize lane lines, traffic lights and various signs; the millimeter-wave radar can simultaneously measure multiple targets with high precision, regardless of the weather.
In addition, this unmanned shuttle bus also uses cloud-controlled scheduling. Administrators can view planned routes and automatic driving status, real-time information inspection, vehicle positioning, remote control and support, order status management, etc. in the background.
About WeRide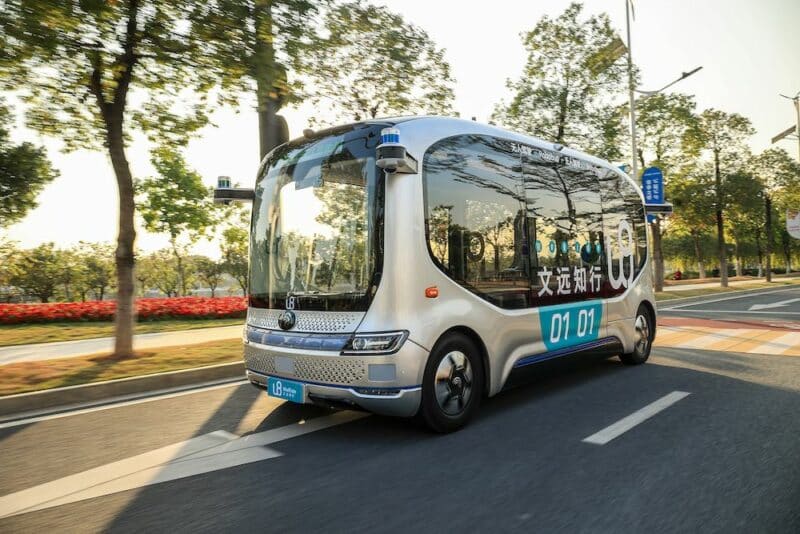 WeRide is a level 4 autonomous driving technology company established in 2017 and headquartered in Guangzhou, China, with R&D and operation centers in Beijing, Shanghai, Nanjing, Wuhan, Zhengzhou, and Anqing, as well as San Jose in the USA.
The company launched China's first Robotaxi service, entirely open to the public, in November 2019, in Guangzhou, China, covering an area of 144 square kilometers. WeRide has also conducted commercial pilot operations and fully driverless testing for Mini Robobus and Robovan.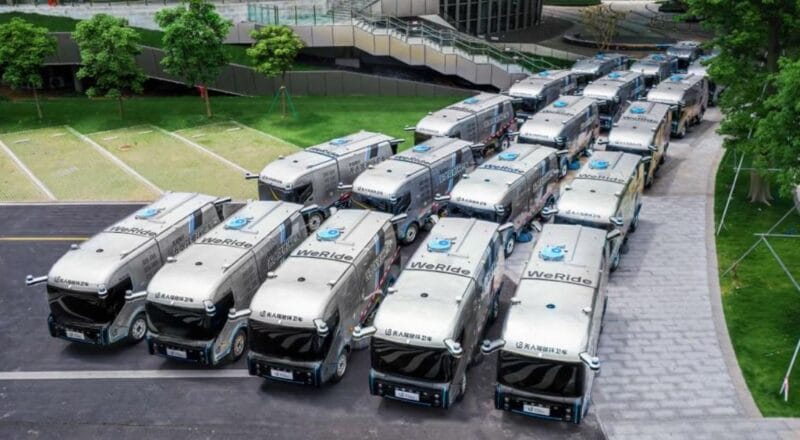 In April 2022, WeRide launched a fully autonomous sanitation vehicle fleet in China. It is the first startup in the world to hold driverless test permits in both China and the US. WeRide has received strategic investments from automakers, including Renault-Nissan-Mitsubishi Alliance, Yutong Group, and GAC Group.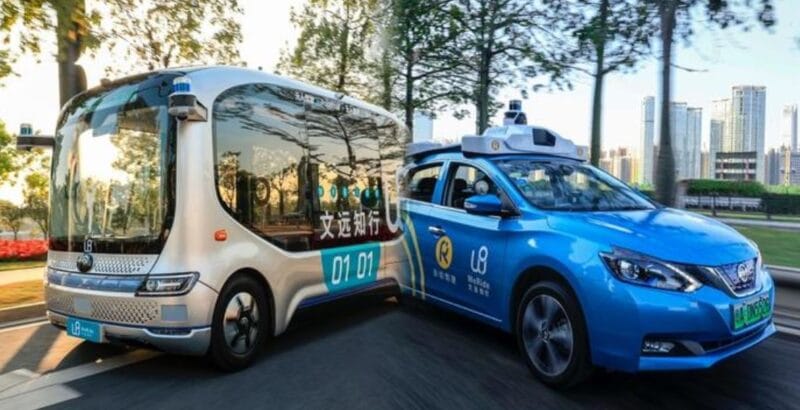 WeRide has four product lines: Robotaxi, mini Robobus, Robovan, and Robosweeper. In December 2020, WeRide and Yutong jointly developed China's first fully driverless mini Robobus, created for open-road operation in cities.
In 2022, the company obtained two autonomous driving road test permits for its self-driving taxis, and starting from january 2022, WeRide will launch and operate self-drivng minibuses in Guangzhou. Currently, the company has launched self-driving minibuses in Guangzhou, Boao, Hainan, Riyadh(the capital of Saudi Arabia), Nanjing, Wuxi, Shenzhen and other cities in China and abroad.