WeRide, a level 4 autonomous driving technology company, has launched China's first mass-produced fully driverless sanitation vehicle known as the Robosweeper. The truck was jointly designed and produced by WeRide and the Yutong Group for cleaning public roads. A fleet of more than 50 units of the Robosweeper will conduct a public road test in the Nansha District of Guangzhou starting in May.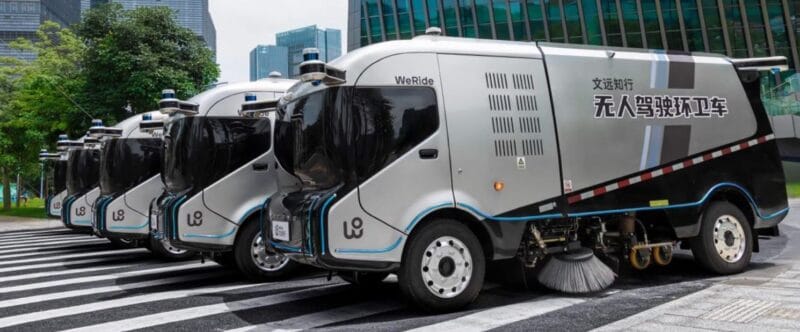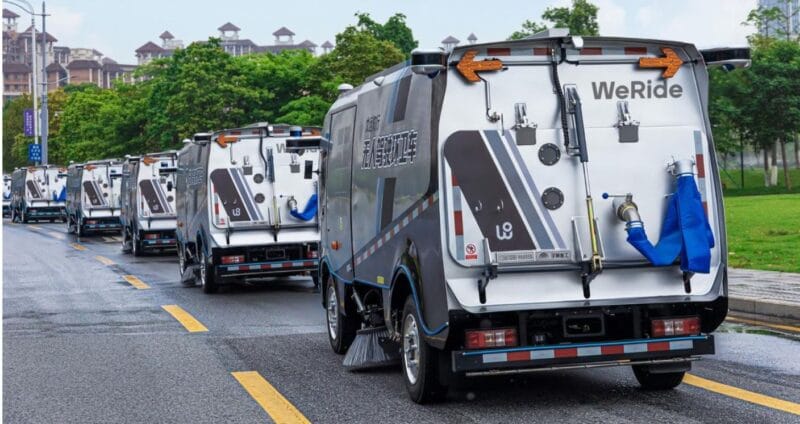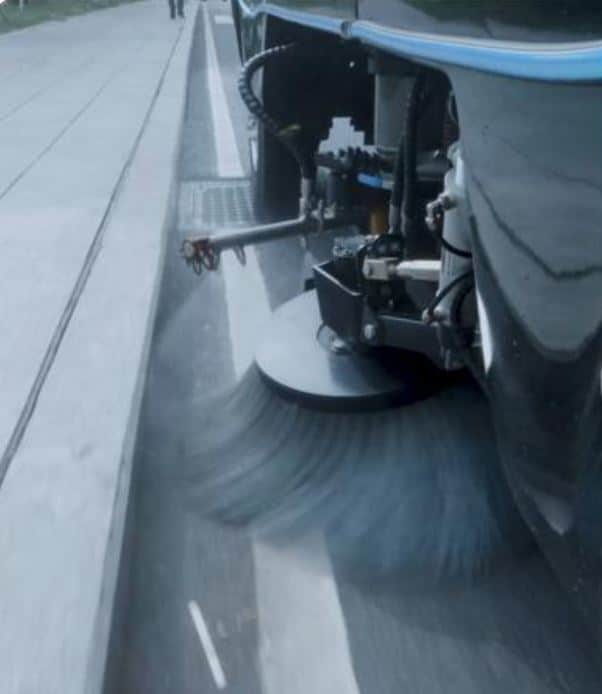 In the driverless mode, the vehicle can conduct various cleaning operations, including road cleaning, water spraying, and disinfecting. The spraying and disinfecting functions have been added to help cities cope with the pandemic better.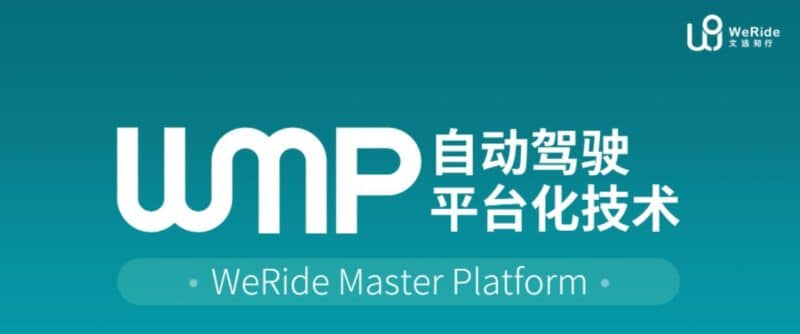 Furthermore, WeRide has developed a cloud control platform for its completely crewless sanitation vehicle. The platform can autonomously view the operation routes and automatic driving status in real-time, conduct remote vehicle task scheduling, and manage routes. Furthermore, it can perform automatic charging and routine maintenance tasks, including refilling water and discharging sewage without human intervention.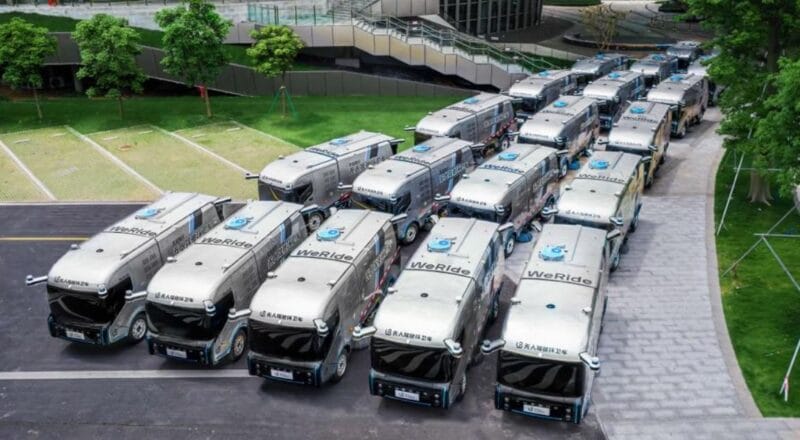 The Robosweeper is all-electric, developed with a fully redundant chassis, and equipped with WeRide's level 4 autonomous driving software and hardware. The interior is cockpit-free with no steering wheel, accelerator, or brake pedal.
With the continuous acceleration of urbanization, the demand for sanitation has surged. Fully driverless sanitation vehicles not only provide safer, greener, and more efficient sanitation services for cities, parks, and factories but also create new employment opportunities and provide driverless solutions in the event of a public health crisis in a city, according to Han Xu, founder, and CEO of WeRide.
About WeRide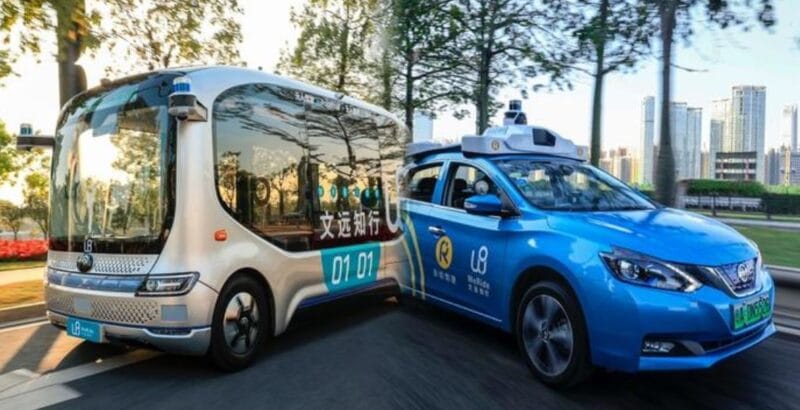 WeRide was established in 2017 and headquartered in Guangzhou, China, with R&D and operation centers in Beijing, Shanghai, Nanjing, Wuhan, Zhengzhou, and Anqing, as well as San Jose in the USA. WeRide launched China's first Robotaxi service, entirely open to the public, in November 2019, in Guangzhou, China, covering an area of 144 square kilometers. WeRide has also conducted commercial pilot operations and fully driverless testing for Mini Robobus and Robovan.
It is the first startup in the world to hold driverless test permits in both China and the US. WeRide has received strategic investments from automakers, including Renault-Nissan-Mitsubishi Alliance, Yutong Group, and GAC Group.
WeRide has four product lines: Robotaxi, mini Robobus, Robovan, and Robosweeper. In December 2020, WeRide and Yutong jointly developed China's first fully driverless mini Robobus, created for open-road operation in cities.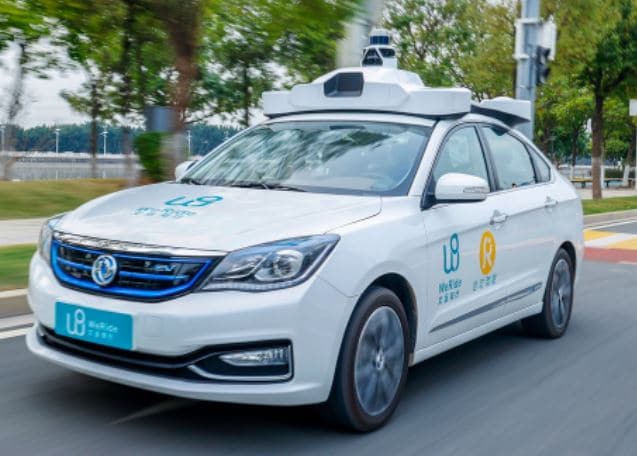 WeRide partnered with Dongfeng on an autonomous driving pilot project with the Dongfeng Fengshen E70 in Wuhan. WeRide and Dongfeng have also jointly launched Robotaxi in the core area of ​​Wuhan.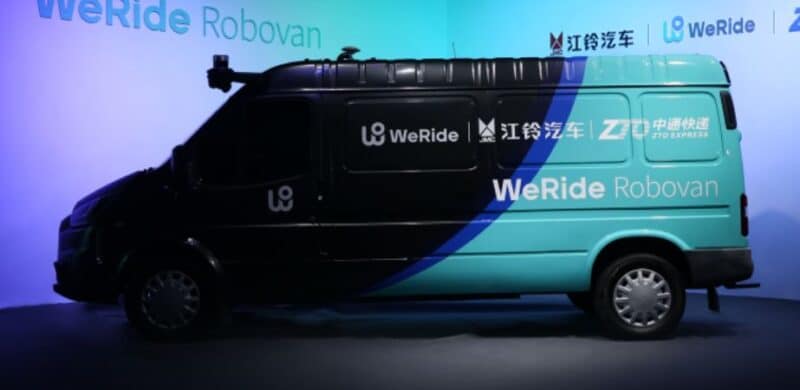 In September 2021, WeRide partnered with Jiangling Motors and ZTO Express to design and produce China's first level 4 autonomous light passenger vehicle (WeRide Robovan). ZTO Express is an integrated logistics service company.
About Yutong
Yutong Group is a large-scale industrial group that mainly specializes in the bus business, and it also covers areas of real estate, industrial finance, and strategic investment businesses. Yutong Bus, the core business of Yutong Group, specializes in the R&D, manufacturing, and sales of bus products, serving various segments in the mobility market, including passenger buses for public transportation, highway transportation, tourist transportation, group commuting, and school buses.
Source: WeRide, Zaker, LeiPhone