Chinese EVs are getting prettier by the day. This is the new Neta E, a full electric four-seat coupe. It is the first such car ever launched, in the world. No surprise it is from China, where automakers are electrifying everything, from small convertibles to large MPVs. Earlier on we saw the MIIT pics, and today we got pictures of the new coupe on the street.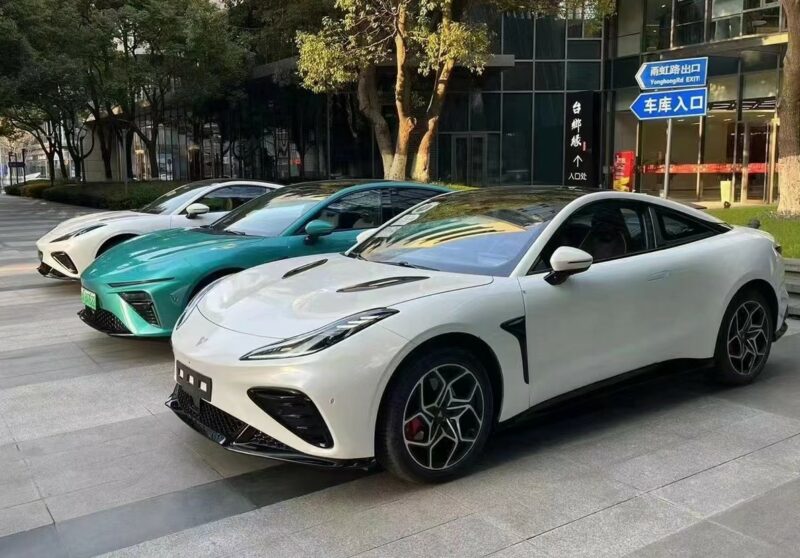 Two white Neta E with a Neta S Yaoshi in the middle. The Neta E has a classic coupe shape, with large headlights and 'air vents' in the hood and front fender. It may look like a liftback but it has a sedan-style trunk.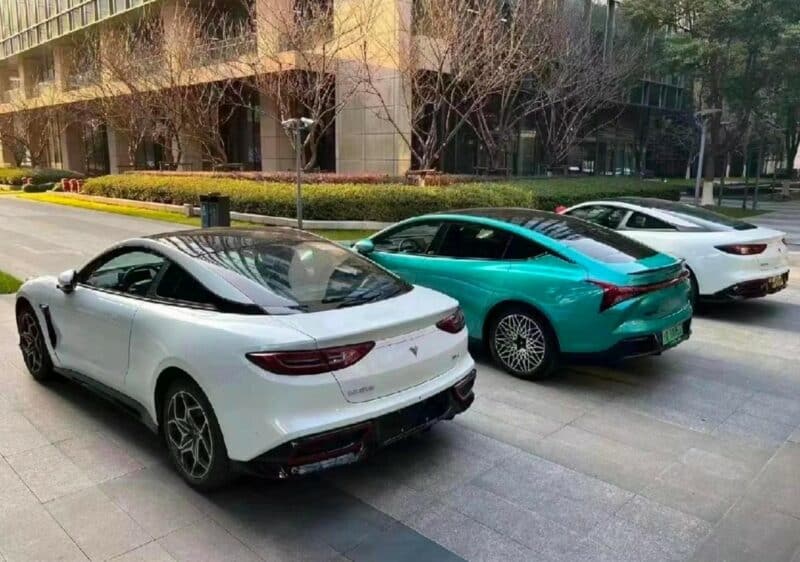 Neta will sell two versions of the E: single-motor rear-wheel drive with 228 hp, and a dual-motor all-wheel drive version with 456 hp. Curb weight of the former is 1820 kg, weight of the latter is 1950 kilo. Top speed is limited to 190 km/h on both versions.
Size of the battery packs is yet unknown, but we know range of the rear-wheel drive car is 560 kilometer and range of the all-wheel drive car is 580 kilometers CLTC. Considering the weight difference, this likely means that the all-wheel drive version has a larger battery pack, otherwise the difference is range would be much larger.
The Neta E is a sizable machine: 4704/1980/1418, with a 2770 wheelbase. The E is a four-seat car but space in the back seems to be limited, so it is probably more a 2+2 than a full-space four-seater.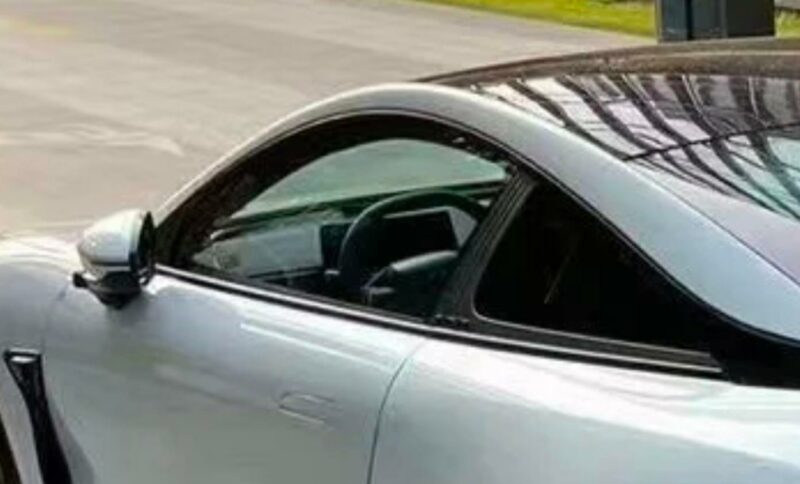 The E has a glass roof and pop-out door handles. Dashboard design is new, with a floating screen for the instrument panel, whereas the panel is integrated in the dash in the S sedan.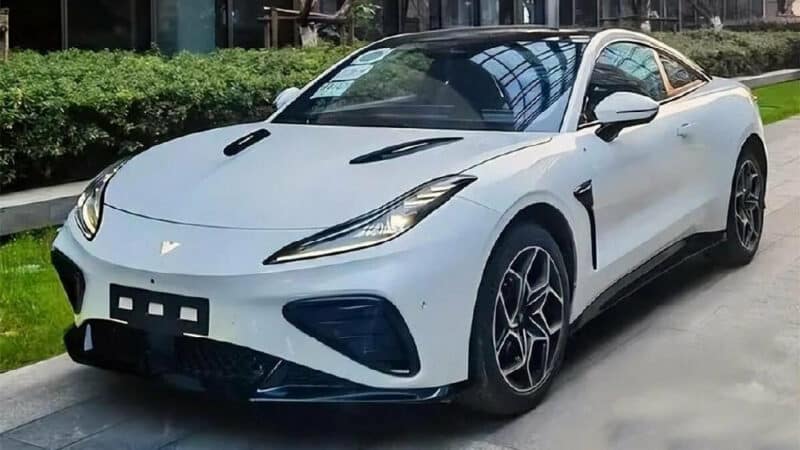 The E was spotted again in the same area.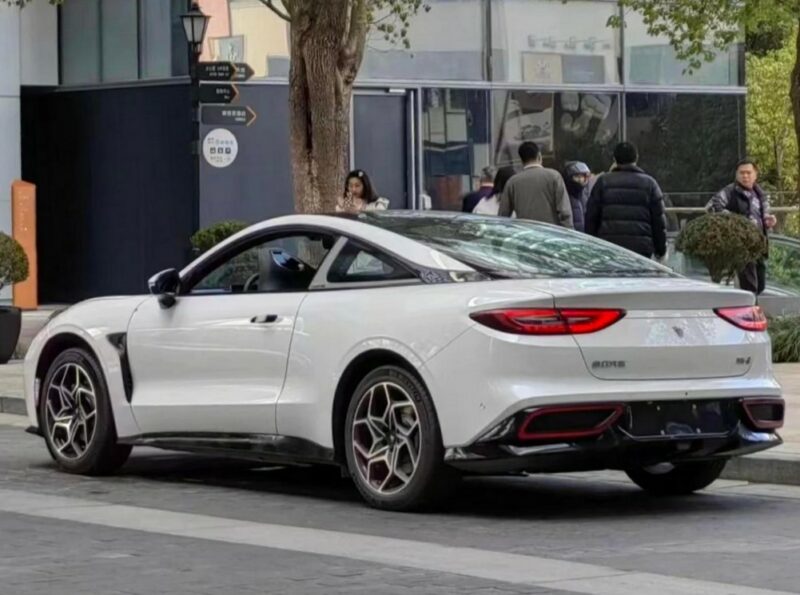 It does look great in a shopping street. Red 'exhaust pipe' frames are an interesting detail. It has a subtle integrated spoiler on the boot lid. The Neta E will launch on the Chinese car market within this quarter, without any direct competitors.
Most pics via: Weibo.