The Zeekr 003 (BX1E) is a compact all-electric SUV that will launch this year. This vehicle is aimed at the European market. Zeekr clearly wanted to underline their intentions, so they have shared some images of the 003 undergoing road tests in Europe. Let's get to them.
Briefly About Zeekr and Zeekr 003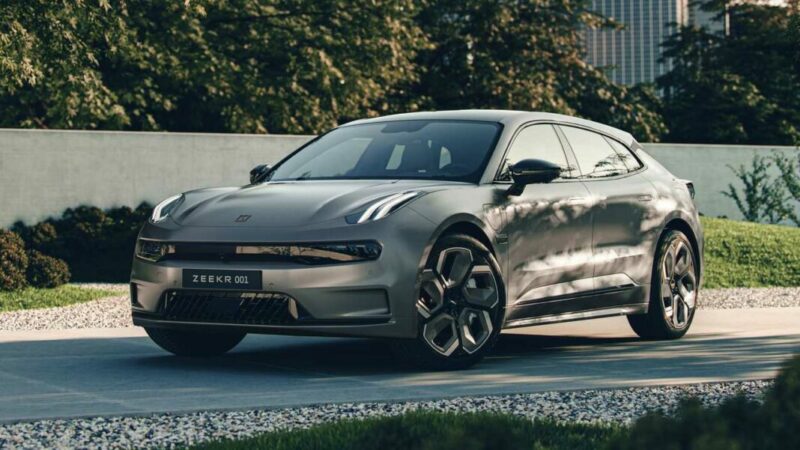 First, we will remind you that Zeekr is a high-end electric brand under Geely Group. Its model line currently comprises two vehicles: Zeekr 001 and Zeekr 009 MPV. They both stand on the SEA platform. In 2022, Zeekr sold over 70,000 EVs. This year, it wants to enter the European market. It looks like the upcoming 003 SUV has chances to become the Zeekr's best-selling EV in Europe.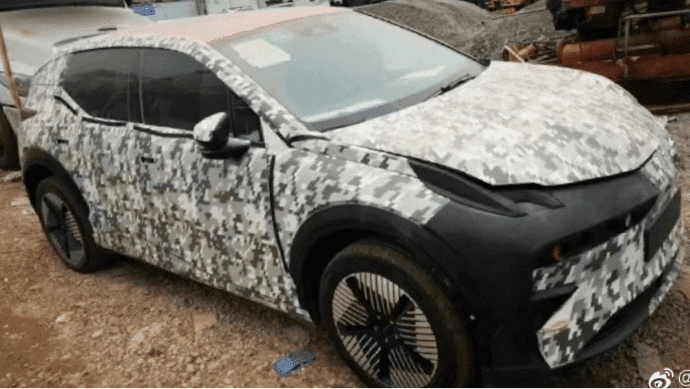 Previously, the Zeekr 003 was known under the code number BX1E. We have covered its spy shots several times. It is a compact electric crossover, underpinned by the SEA platform. Its exterior design reminds Lynk & Co vehicles because of the LED running light units that are mounted on the 003's front end. All in all, the 003's exterior has Sci-Fi vibes. As for its dimensions and powertrain, they aren't clear yet.
Zeekr 003 Official Spy Shots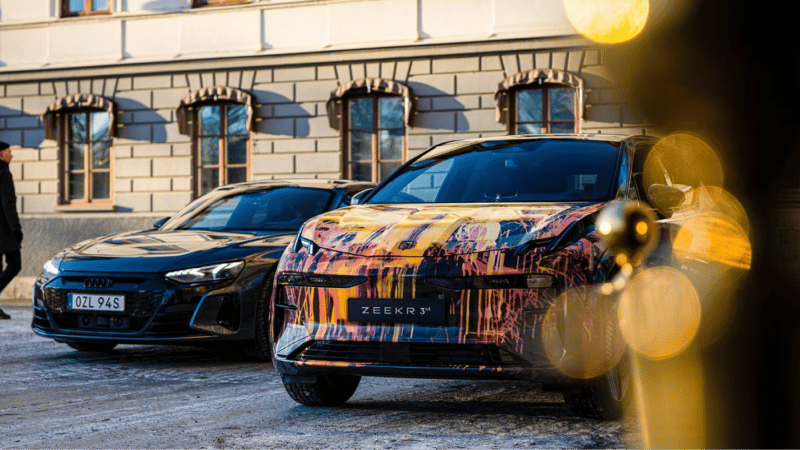 First, these images aren't really 'spy shots' because Zeekr made and shared them themselves. It is a common practice among the vast majority of Chinese automakers. Anyway, let's get to them. We will crack on with the 003's exterior. It is covered with hip colorful camouflage, but we can still underline some of its features. It has slit headlights, a streamlined bonnet, retractable door handles, and an air intake in the lower part of the front bumper. Worth mentioning that the 003 has also got real rearview mirrors, not hip cameras.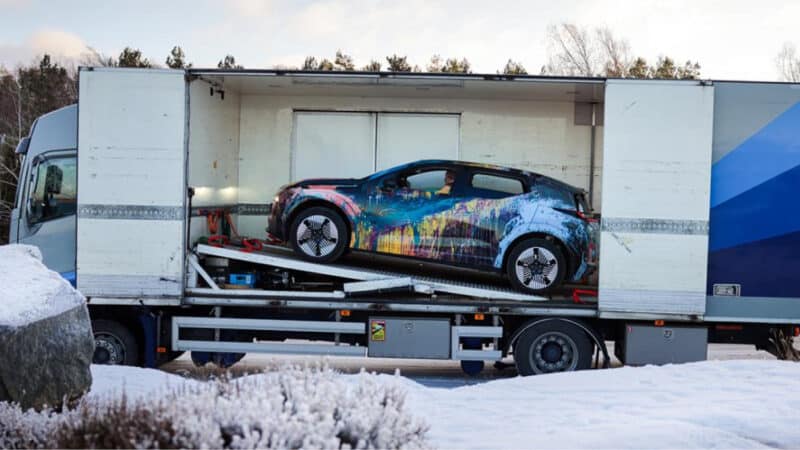 From the rear, the Zeekr 003 got a sporty roof spoiler, two independent taillight units, and a tiny windshield wiper. Worth mentioning that its glass area also looks small. It seems that the driver of the 003 will have a lack of visibility.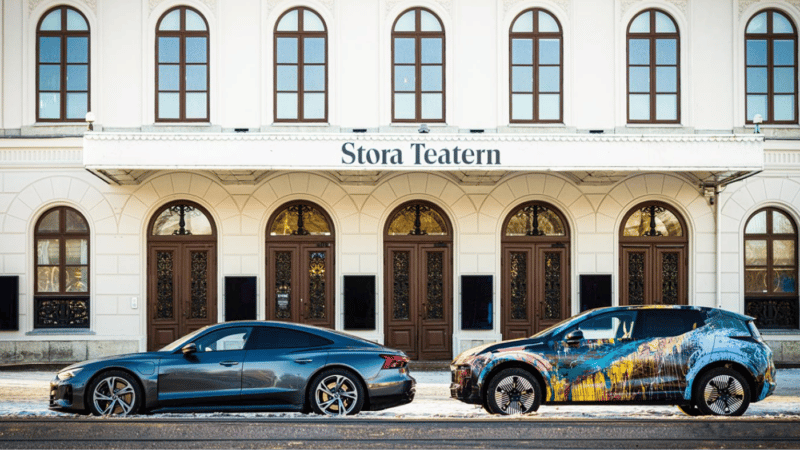 We should underline one interesting shot. In it, the Zeekr 003 stays right behind the Audi e-tron GT. So we can see the difference in these EVs dimensions. Moreover, we may guess the 003's body and wheelbase length. Its length will reach approximately 4380 mm. As for the wheelbase, it will be around of 2750 mm. So it is 110 mm longer than the Smart #1 with the same wheelbase.
The Zeekr 003 is said to be launched in H1 2023. It seems that we can see the real car at the Shanghai Auto Show in April this year. After the debut in China, it will also hit the European market. More on the Zeekr 003 as we get it.
Source: Weibo, Autohome