New spy shots of Baojun's electric off-road lifestyle vehicle. It still has come camouflage but everything seems about ready. It looks ultra cool with its boxy design, square LED lights, big black bumpers, and extra wide wheel arches. This test car has red brake calipers too.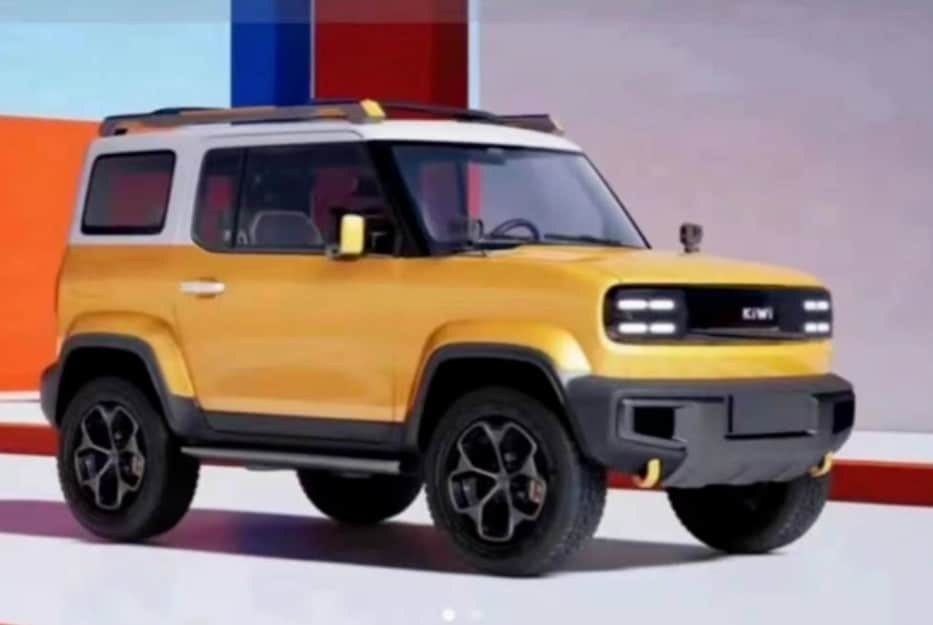 We first learned about the existence of the vehicle when Baojun released a teaser video in September last year. At the time, Baojin called it the Urban Fun Trendy SUV (城市玩乐潮品SUV). This seems long for a car's name it kind of by lack of anything else the name kind of stuck around, with some Chinese media now saying it is the actual name of the car. I doubt it, but let's see.
Baojun is a brand under the SAIC-GM-Wuling (SGMW) joint venture. It is positioned slightly higher than the Wuling brand, best known for the Mini EV. The Urban Fun Trendy SUV will be sold under the KiWi name. 'KiWi' is/was a car, the Baojun KiWi, but Baojun is turning it into a brand. Changing car names into brands, and sometimes brands into car names, is a common practice among Chinese car makers.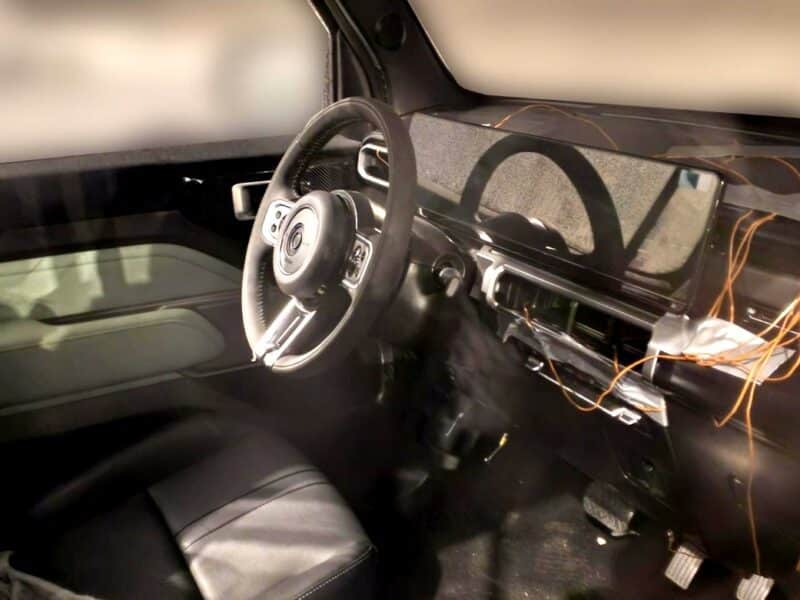 The interior seems quite luxurious, with leather seats and leather trim on the doors and steering wheel. The wheel looks nice in any way, is is round where many Chinese car makers go for oval these days. It has three spokes and a sporty thick rim. The one-piece screen combines the instrument panel and the infotainment.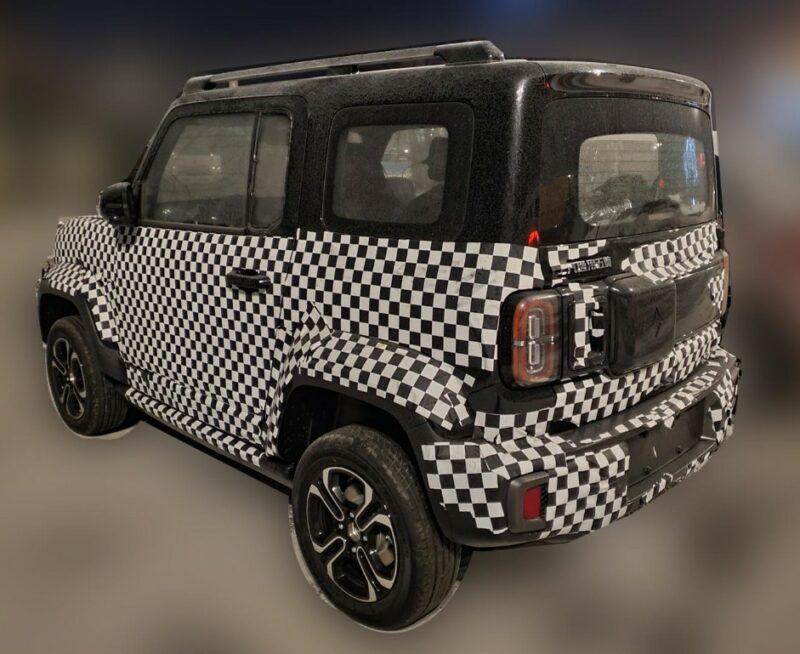 The Urban Fun Trendy SUV is expected to use the platform of the aforementioned Baojun KiWi, albeit with two electric motors instead of one. The KiWi has its motor in the back, with either 54 or 68 hp. So based on we know now, output of the new 4×4 will be at least 110 hp.
Public debut is scheduled for the 2023 Shanghai Auto Show in April, which is going to be a very bust show with up to a hundred new cars. But there won't be many that can beat the Baojun KiWi Urban Fun Trendy SUV for coolness.