The Tank 300 Cyber Knight has been exposed by China's Ministry of Industry and Information and Information Technology (MIIT). According to the automaker, the Tank 300 Cyber Knight is focused on a younger demographic and is limited to just 7,000 units. The first batch of pre-sales is limited to 5,000 units, and the pre-sale price is 330,000–350,000 yuan ($48,500–$51,400).
The new SUV is a variation of the CyberTank 300, which is, in turn, a variation of the Tank 300. The Tank 300 is a cool off-road focused body-on-frame SUV that sells for 195,800 – 230,000 yuan ($28,750 – $33,780).
The Tank 300 Cyber Knight had been previously unveiled at the Guangzhou Auto Show and measures 4681/1967/1954 mm with a 2750 mm wheelbase.
For appearance, the SUV has an all-black sports kit, Y-shaped LED light groups on both sides of the bumper, circular headlights, and through-type LED daytime running lights.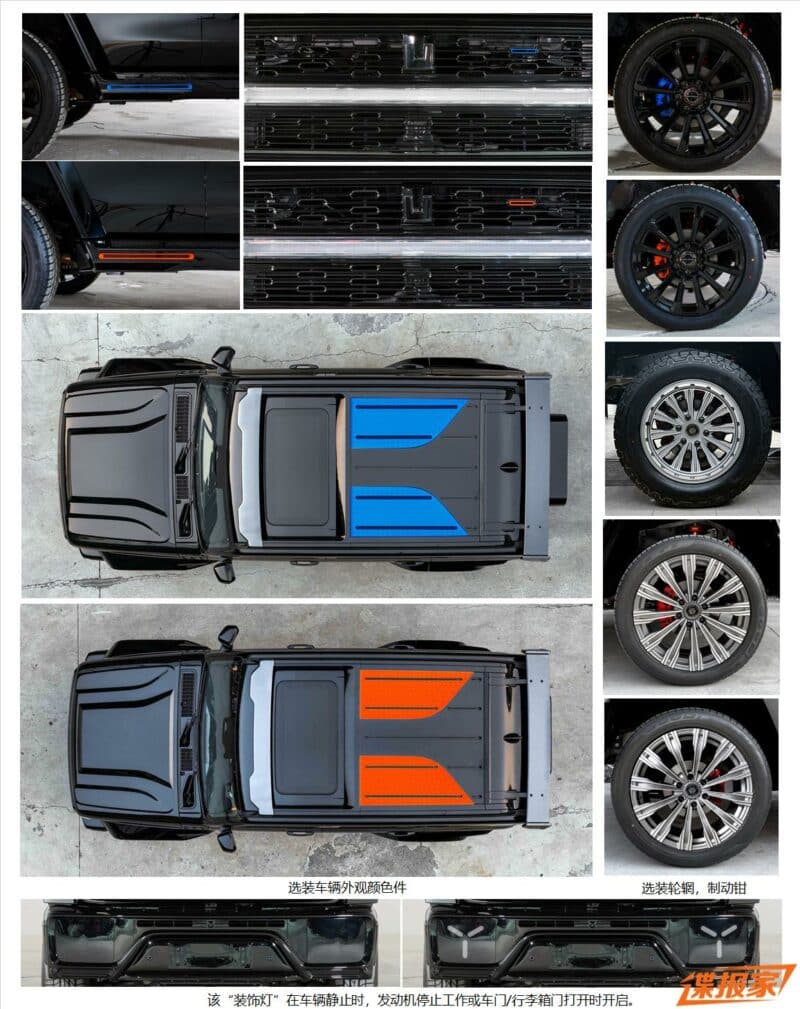 From the sides, the Cyber Knight has wide-body wheel arches and large wheels. Behind, there is a carbon fiber roof spoiler, a spare wheel cover on the tailgate, and blackened matrix-styled taillights.
Tank is a new brand under Great Wall Motors. Initially, it was set up as a sub-brand under WEY. But there was so much enthusiasm from the market that Great Wall decided to make Tank a stand-alone brand.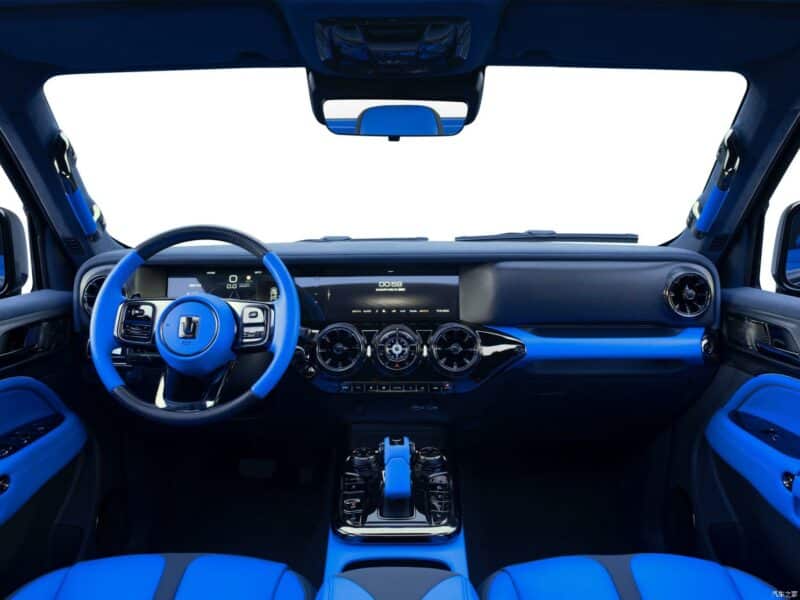 Inside the cabin, Tank offers the SUV in two color themes: blue and orange. Since this SUV is targeting younger buyers, these colors are ideal. Seats in the Cyber Knight are clad in leather, and a built-in dual screen fills the dashboard.
The entire LCD instrument panel is connected to the central control screen, in addition to some physical control buttons. Other features of the cabin include the three-spoke steering wheel and an elegant electronic gear shifter.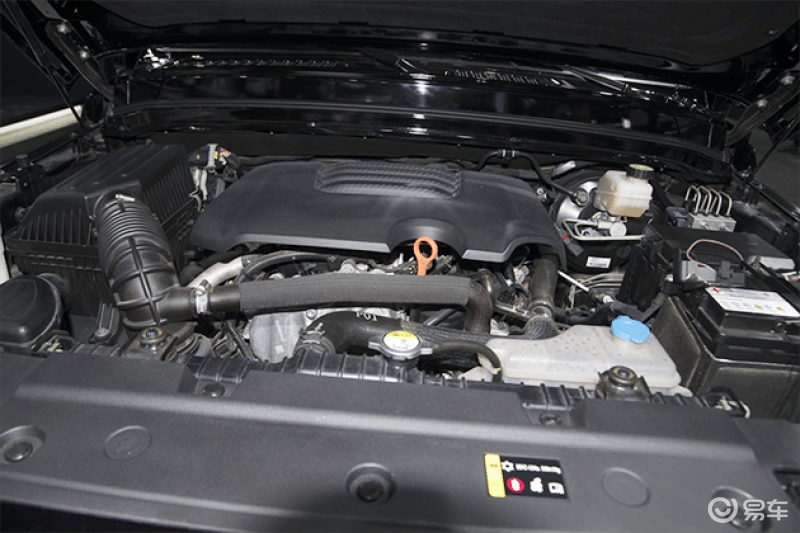 Where it matters the most, the new SUV is powered by a 2.0T engine paired with an 8-speed automatic transmission capable of churning out 167 kW and 387 Nm of torque. This engine, codenamed E20CB, is produced by GWM.