On February 11, Changan Auto announced the official pre-sale of its two new vehicle models, UNI-V iDD and UNI-K iDD PHEV. These vehicles are expected to hit the market in March, with prices ranging from 144,900 RMB ( 21,200 USD ) to 215,900 RMB ( 31,700 USD ), depending on the model.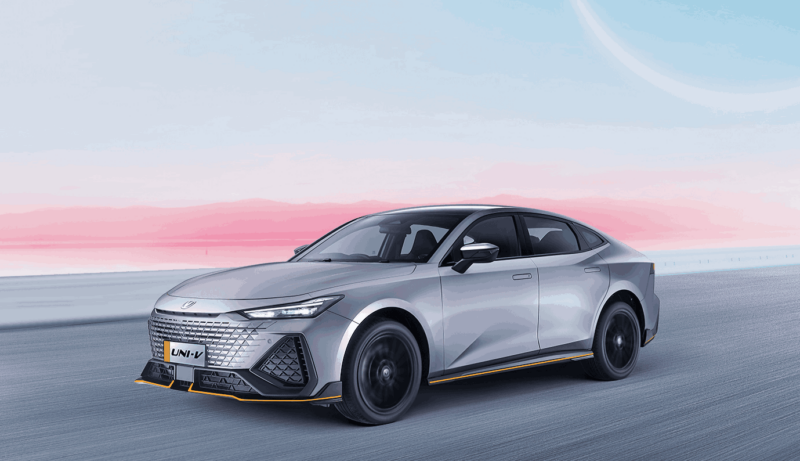 The design of the two vehicles is consistent with the fuel version, with only slight modifications made to the tail logo and other details. The UNI-K iDD measures 4865mm in length, 1948mm in width, 1700mm in height, and has a wheelbase of 2890mm. The UNI-V iDD, on the other hand, has a length of 4680mm, a width of 1838mm, a height of 1430mm, and a wheelbase of 2750mm. Both vehicles feature a borderless grid style for the head, smooth hatchback body, electric tail, and panoramic sunroof.
Inside, the UNI-V iDD comes with two exclusive interior color options: Dark Night Meteor Lime and Inductive Technology Blue. It also has a triple screen, with the standard configuration being three screens of 3 inches, 10.3 inches, and 7 inches, and a central control screen of 10.3 inches. The multi-function steering wheel has a double flat-bottomed design, and the vehicle is equipped with zero-gravity seats and a Sony audio system for the driver.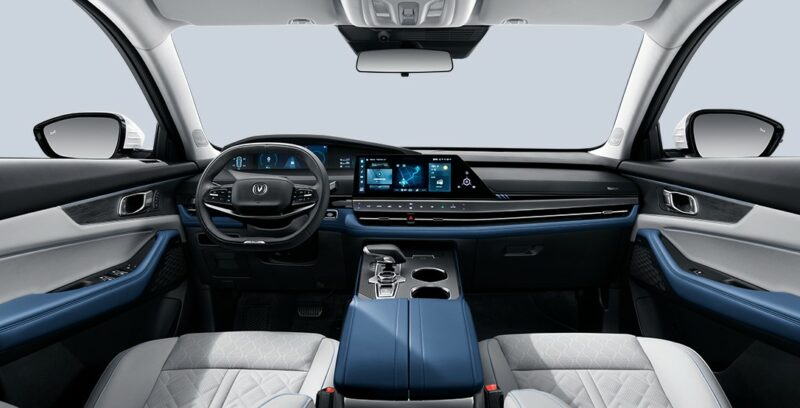 The UNI-V and UNI-K models are equipped with Blue Core iDD plug-in hybrid systems, which consist of four units: Blue Core NE1.5T hybrid engine, Blue Core three-clutch electric drive transmission, large-capacity power battery, and Blue Core iDD electronic control system. The UNI-V has a maximum power of 170 horsepower, peak torque of 330 Nm, and can accelerate from 0-100 km/h in 6.5 seconds. The UNI-K has a maximum power of 116 horsepower and a maximum torque of 330 Nm.
The UNI-V iDD has a battery capacity of 18.4kWh, with an NEDC pure electric range of 113km, and a comprehensive fuel consumption of 1.59L/100km. The UNI-K iDD, on the other hand, is equipped with a 28.39kWh battery and has an NEDC pure electric range of 135km and a comprehensive range of more than 1100km. Both vehicles have 6.6kW AC fast charging and DC fast charging as standard and support 220V household charging.
In the same level of the PHEV market, the biggest competitor of Chang'an is BYD Qin Plus DMi. The 2023 version of this car was released on February 10, with a starting price of 99,800 RMB ( 14,600 USD ).
Related articles:
Changan UNI-V iDD Arrived At Dealers In China;
2023 BYD Qin Plus DM-i Launched In China, Price Starts At 14,600 USD
Source: iTHome