The good old first generation Ford Transit Custom gets an update in China, so it is good to go for another two years or so. The updates includes a new front, a new rear, a new interior, a new gearbox, and new technology.

The Ford Transit Custom is made in China by the Jiangling Motor Corporation (JMC), in which Ford hold a 41% stake. This outfit is often called JMC-Ford or Jiangling Ford. The joint venture is divided into two parts: one for commercial vehicles and one for passenger cars. The former makes various pickup trucks, SUVs, and Transit variants. Most are sold under the JMC name, and some under the Ford name.
The passenger car part sells only Ford-branded passenger cars, like the Ford Territory and the Ford Equator. They also sell a luxury version of the Transit Custom, called the Transit Business Tourer.
The Ford Transit Custom has been in production in China since 2017. JMC-Ford also makes variants of the second generation Ford Transit, only sold under the JMC name, and the third generation Ford Transit, sold under the Ford name. Too many Transits indeed.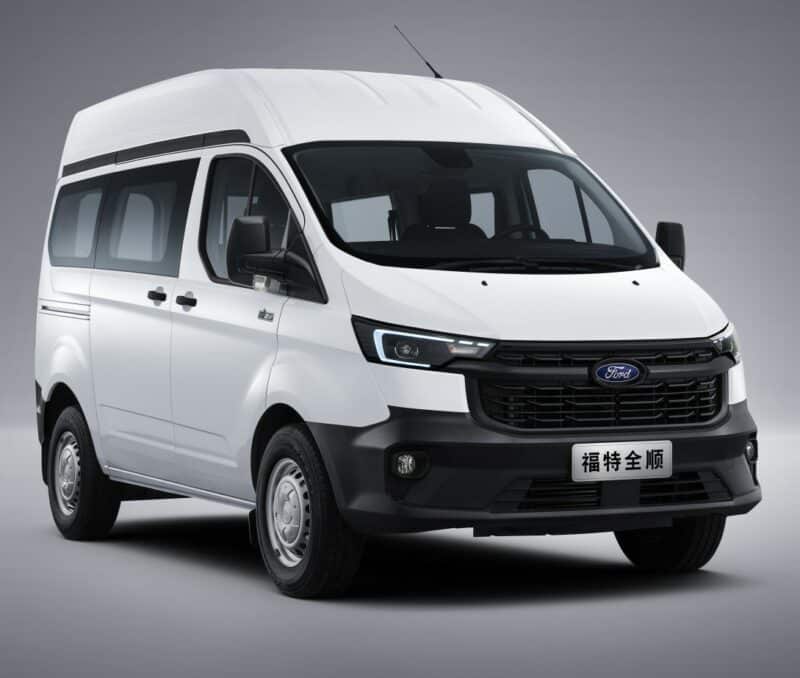 It is available in Basic (white car on pics) and Business Tourer versions (the blue one). There is a clearer difference between the two: the Basic gets a simple commercial-style grille, whereas the Business Tourer has a front that looks more luxury and more like a passenger car.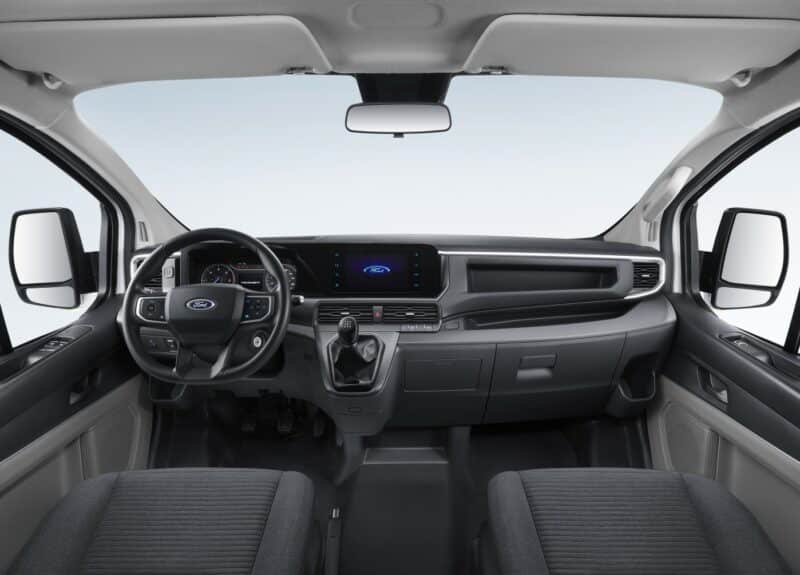 Both cars get a new interior with a 12.3-inch twin-screen, very fancy for a van. The infotainment runs on JMC's own 'Dolphin' operating system, so it isn't a Ford system. We see that a lot lately, that Western automakers adopt Chinese operating systems in cars made by their joint ventures. It makes a lot of sense, as these Chinese systems are often better tailored for the Chinese market. The updated Transit Custom also gets L2 assisted driving capabilities, a rarity in the commercial-van market. Ford says it has 13 "ADAS driving assistance functions".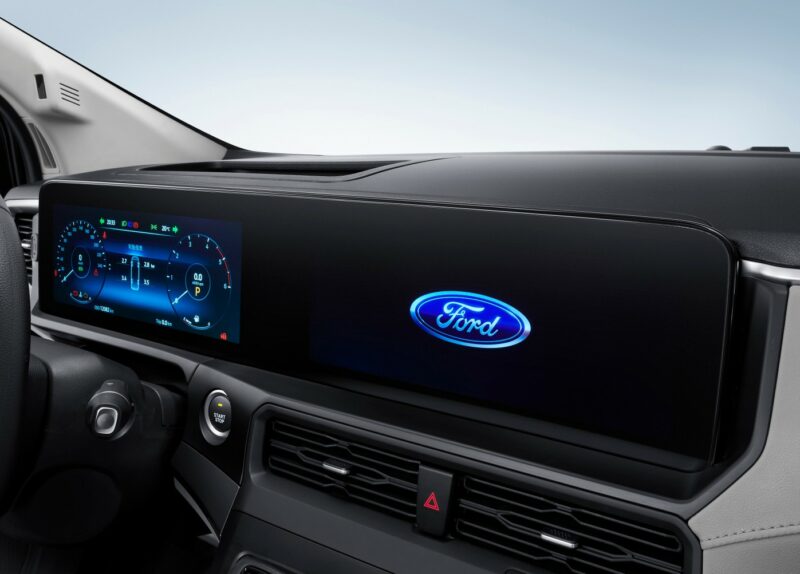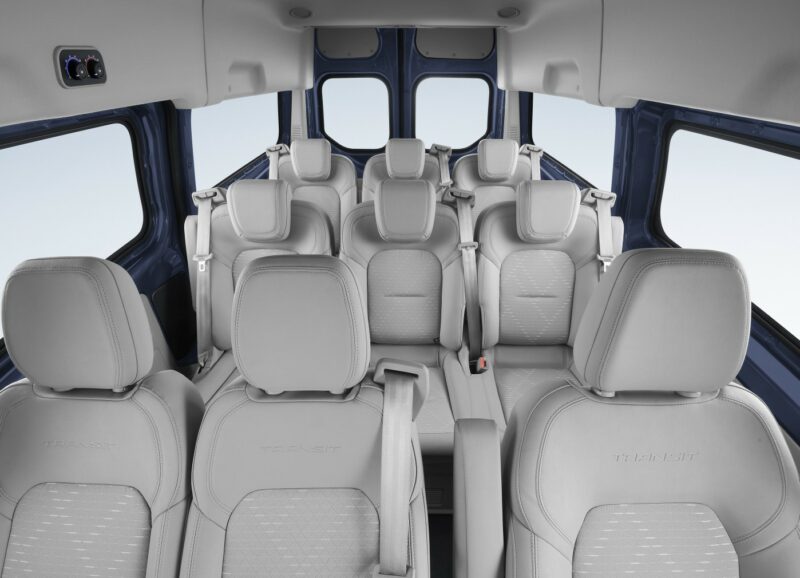 Nice 'n cozy in the Business Tourer.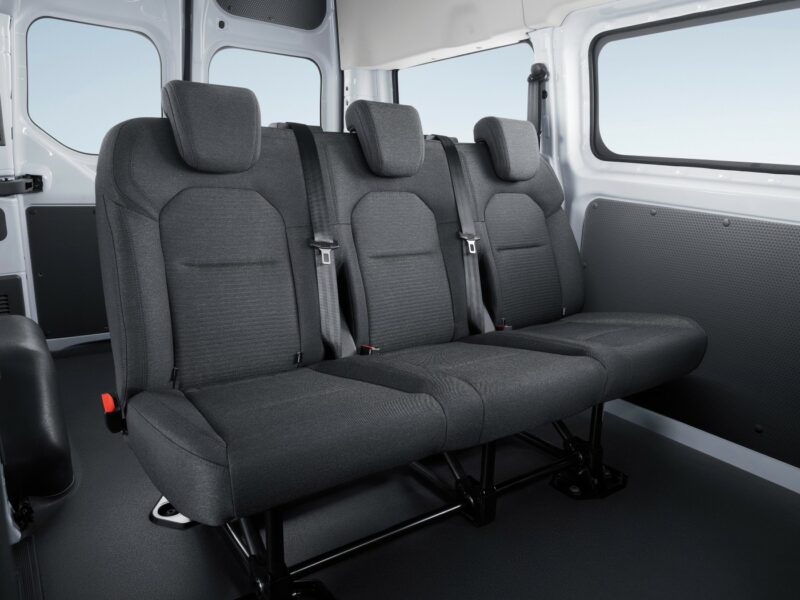 Things are more basic in the Basic.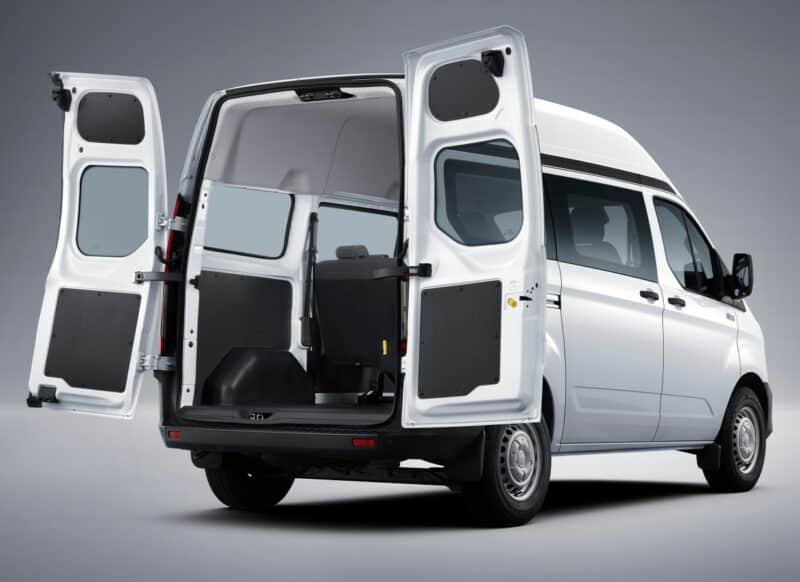 Steel wheels are the coolest.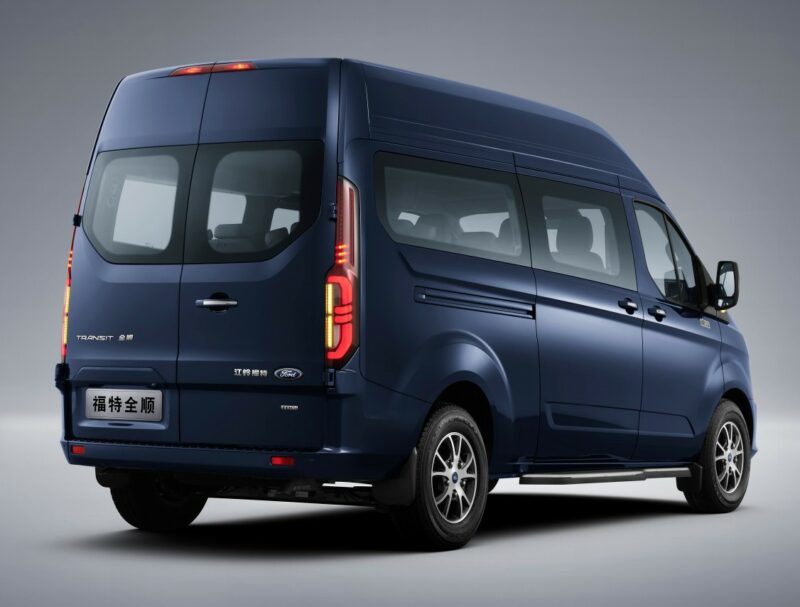 Side bars and fancy wheels.
Buyers can choose between a 202 hp 2.0 turbo petrol or a 121 hp 2.0 turbo diesel. The former is mated to a new 9-speed automatic or to an old-school 5-speed manual, the latter only gets the 5-speed manual. The updated Transit Connect will be launched on the Chinese car market shortly, with a base price of about 155,000 RMB (22,670 USD).