This is a Ford Transit Custom like you have never seen it before. The Transit Custom VIP for China has been turned into a luxury van. It comes with a large grille, a Ford hood-ornament, a big 'n shiny chrome bar above the grille, exclusive headlights, chrome around the windows, chromed door handles, extra wide side bars, and a luxurious interior.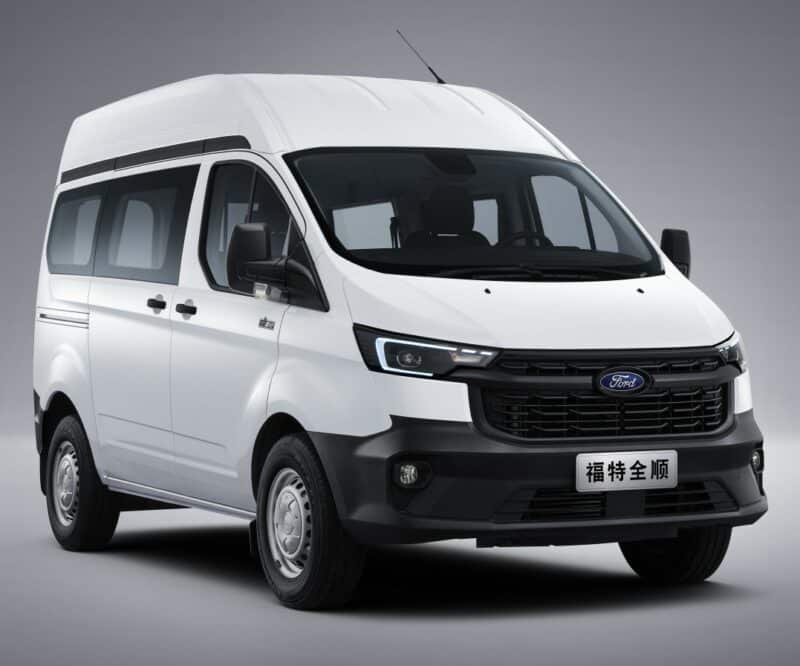 The Transit Custom VIP is an official Ford product in China, manufactured by JMC-Ford (aka Jiangling Ford). It is based on the recently updated first generation Ford Transit Custom van. In China, Ford sells two versions of this van: a basic Basic model and a more luxurious Business Tourer model.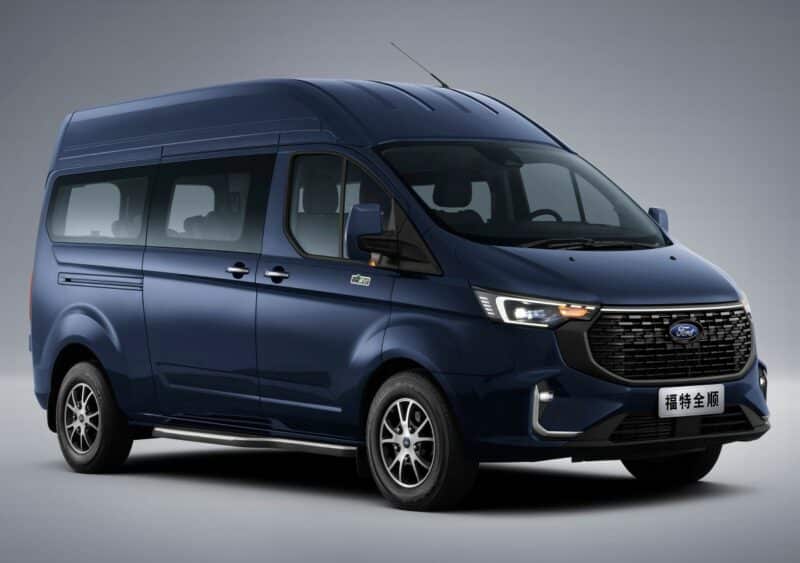 Buyers can choose between a 202 hp 2.0 turbo petrol or a 121 hp 2.0 turbo diesel. The former is mated to a new 9-speed automatic or to an old-school 5-speed manual, the latter only gets the 5-speed manual.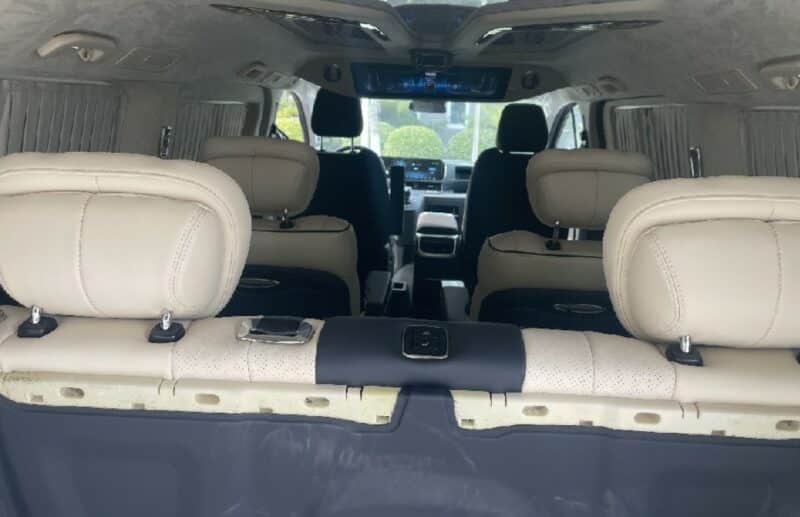 The Transit Custom VIP is a seven seat car. The middle row has two captain seats. There is a lot of leather and the ceiling seems made of suede. There is a large TV screen with a speaker on each side. But the best part of the interior is the cushy beige curtains covering the windows. The VIPs can do their VIP things in private.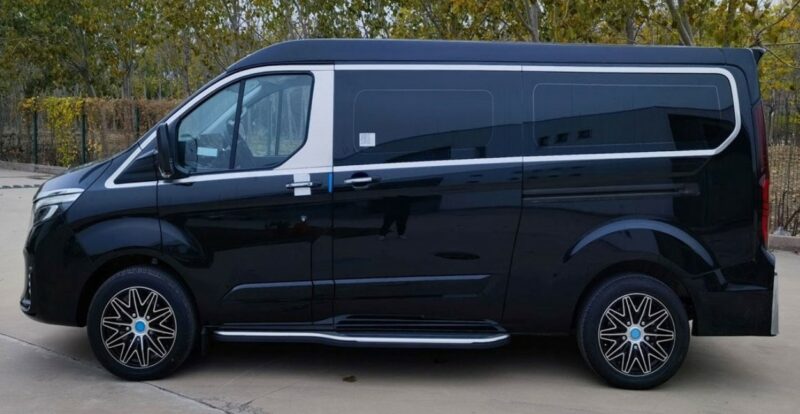 The VIP gets the 2.0 liter petrol engine, good for a claimed top speed of 170 kilometers per hour. Size: 5450/2045/2010, with a 3300 millimeter wheelbase and a 2400 kilo curb weight.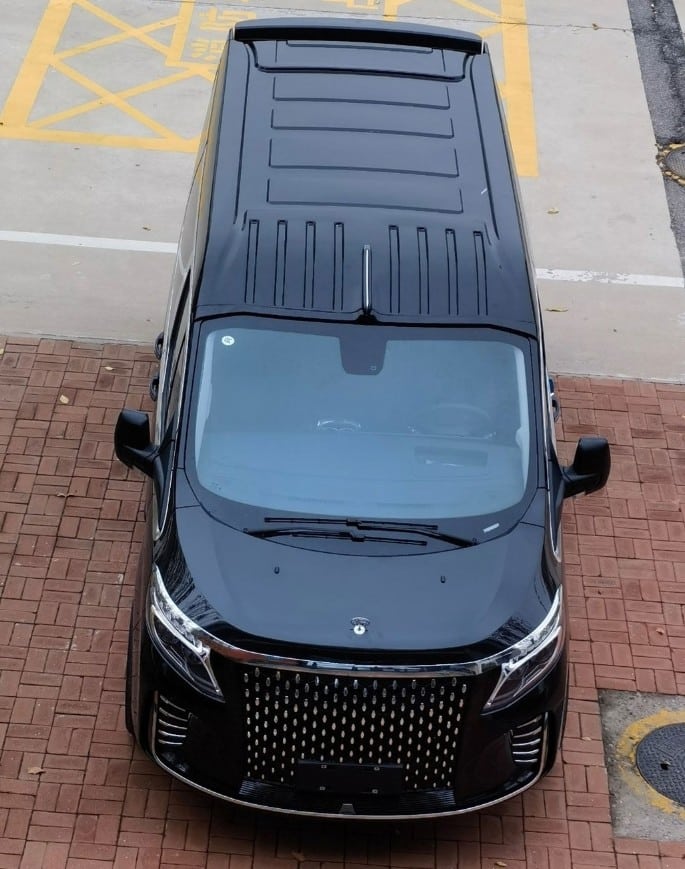 Vehicles like this are mainly used by companies to ferry their management around. But it all oozes a bit second- and third-tier cities, where local coal bosses like to show off with a fancy van. I doubt we will see many of these in Beijing or Shanghai. Still, that doesn't make is less likable. JMC-Ford clearly put some effort in the VIP version. The entire front is new, and the roof seems different too.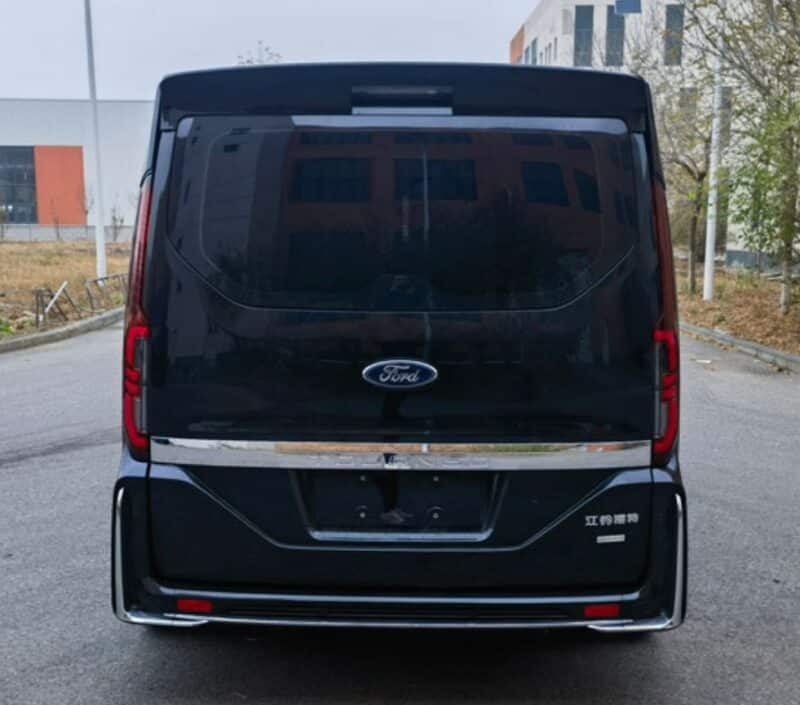 The rear with a darkened window, a large spoiler above the window, and a big bumper with a shiny bar atop and chrome parts on the sides. Badge on the left: 江铃福特, Jiānglíng Fútè, Jiangling-Ford.
A special VIP car and certainly a special Transit Custom. We will post another post when we know more specs and the price.