The Changan Yida is an affordable Chinese sedan with a sporty look and 4770-mm length. It is powered with a 1.5-liter turbocharged ICE for 170 hp. Moreover, its price tag starts at 89,900 RMB (13,100 USD). Today, it has begun presales in China. Let's get to know the Changan Yida better.
Styling and Dimensions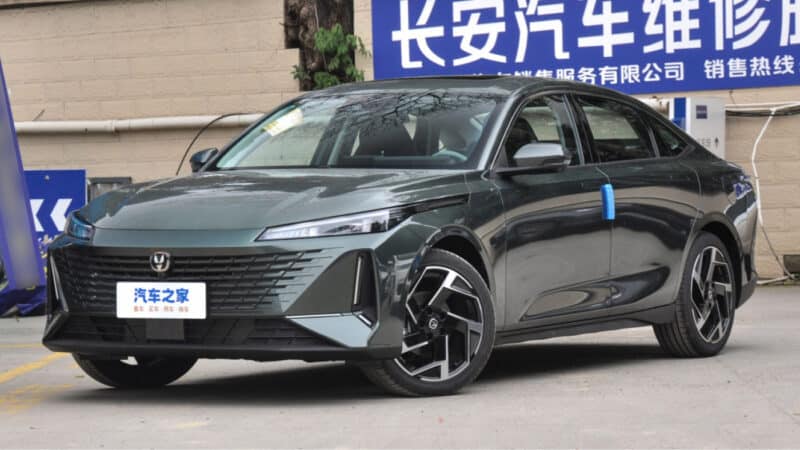 As mentioned, the Changan Yida is an affordable sedan, aimed at families. But you will never tell it, judging by the exterior design. It stays in line with the Changan's hip Uni series that comprises two SUVs (Uni-T and Uni-K) and one sedan (Uni-V). However, the Changan Yida doesn't belong to the Uni line. Anyway, it has got thin headlights, a frameless grille, and pop-out door handles.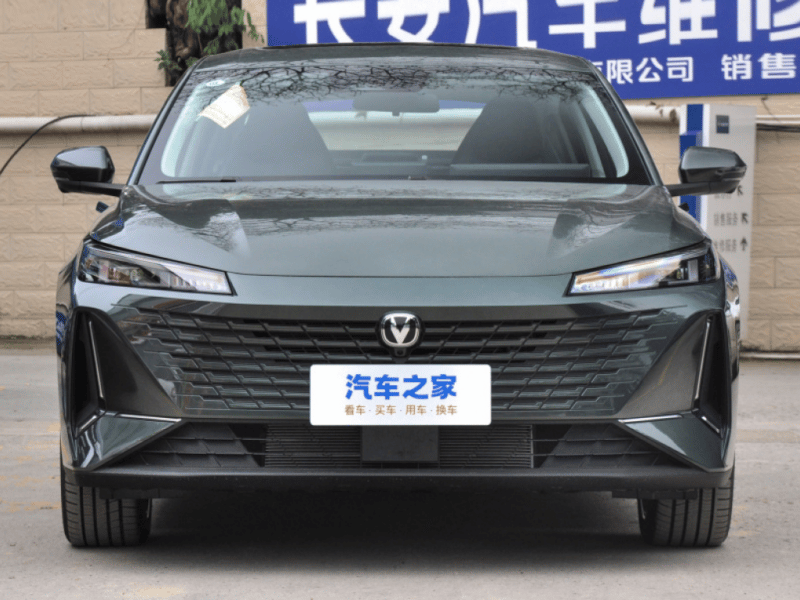 As for the dimensions, they are 4770/1840/1440 mm with a wheelbase of 2765 mm. For a comparison, the Yida is 11 mm longer, 62 mm wider and 13 mm lower than the Volkswagen Jetta. As for the wheelbase, it is 117 mm longer. So the Yida isn't a small sedan at all. It is probably the main reason why it is positioned as a family sedan. But its sporty look has nothing to do with the Yida's chassis. It is rather simple with the MacPherson suspension on the front axle and the semi-independent suspension on the rear axle.
Interior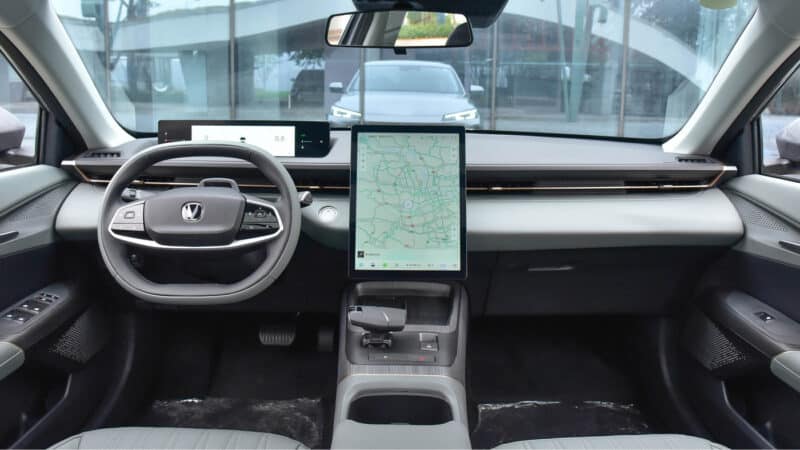 The interior of the Changan Yida looks controversial. On the one hand, it has a sporty steering wheel, a huge 13.2-inch portrait-oriented screen and a 10.25-inch instrument panel. But, on the other hand, its materials look rather poor, with lots of gray plastic. Anyway, Changan wanted to add even more sporty elements, so they've come up with seats with integrated headrests.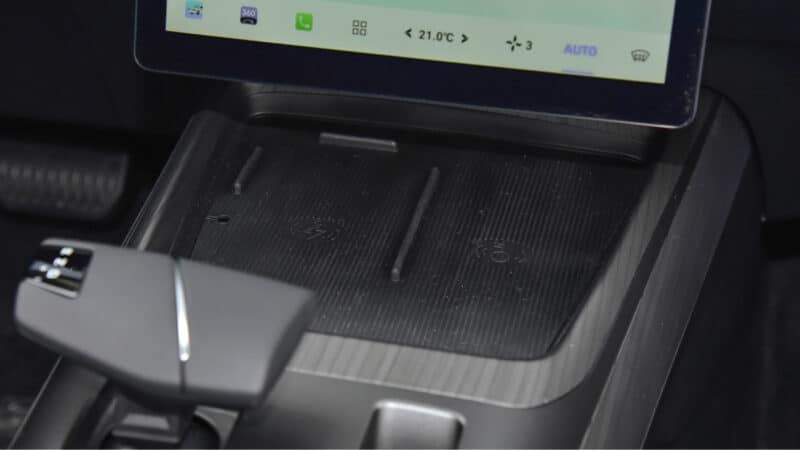 Aside from cheap materials, the Yida's interior looks nice and minimalistic. Its center console got thin air vents, jointed in a single element. Its center tunnel got a wireless charging pad and a monostable gear selector. Here, we will also mention that the Changan Yida can be equipped with heated seats, electric front seats adjustment, L2 self-driving system, and 360-degree camera system.
Powertrain and Prices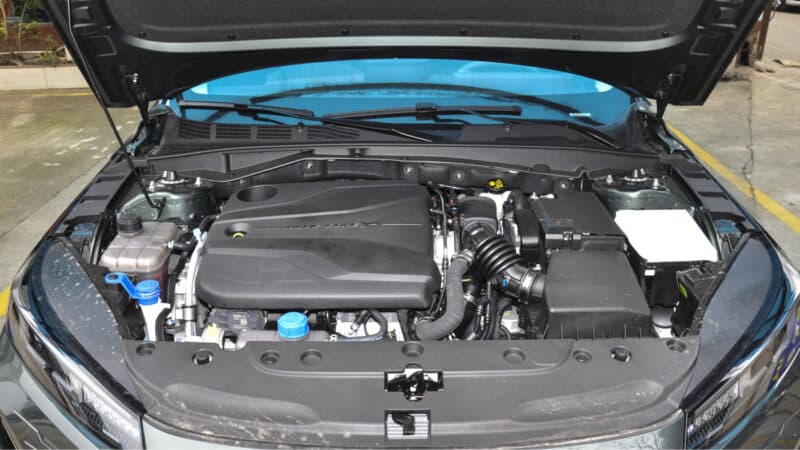 The Changan Yida got a Blue Core 1.5-liter turbocharged petrol engine for 170 hp and 260 Nm. Its ICE works in pair with a 7DCT transmission. Changan hasn't unveiled its zero-to-hundred acceleration time. But the Yida's top speed is limited to 200 km/h, which is quite impressive for an affordable sedan. As for its fuel consumption, it reaches 5.99 L/100km.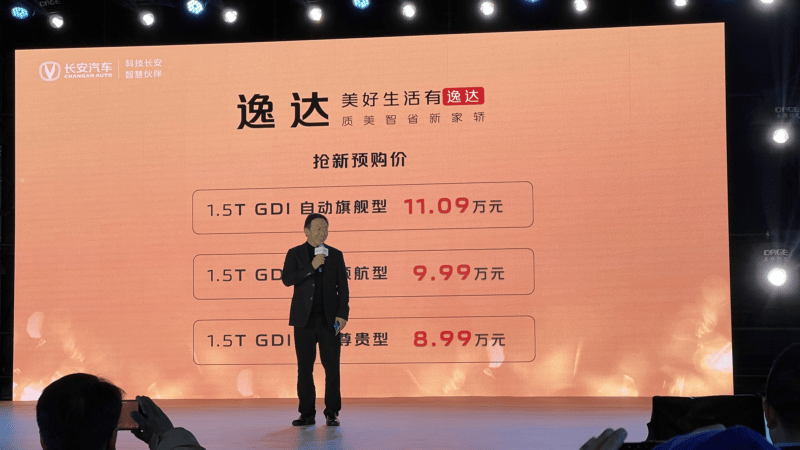 Speaking about the price range of the Changan Yida, it lies between 89,900 – 110,900 RMB (13,100 – 16,200 USD). Its presales have already started in China. As for the deliveries, they will start in March. Overall, the Changan Yida is a decent sedan for its price tag. We will keep an eye on it, so stay tuned.
Source: Changan, Changan Weibo, Autohome