The first spy shots of the upcoming Yangwang electric supercar, seen on the road in front of a BYD electric bus. The car looks wide and low, and the light design seems to differ from the concept car that was unveiled in January.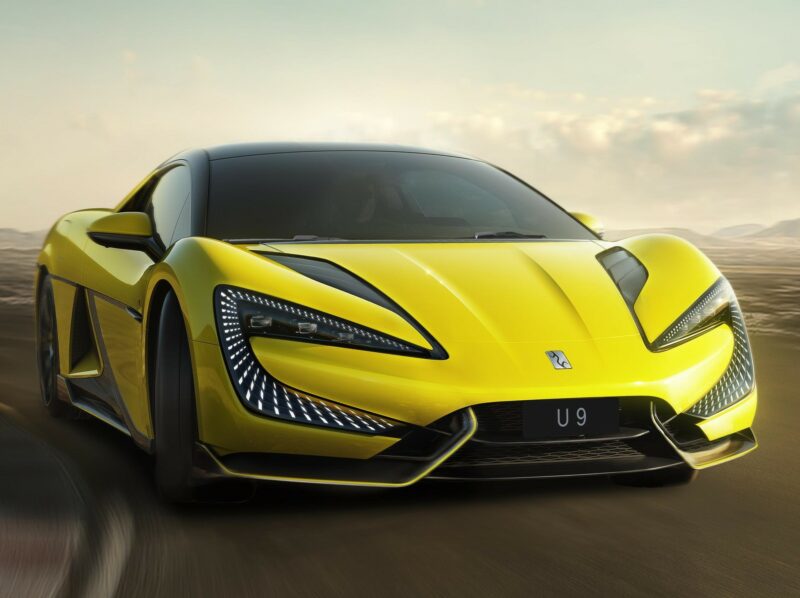 Yangwang (仰望) is a new high-end luxury EV brand under BYD. The Yangwang brand was launched in January with two cars: the Yangwang U8 SUV and the Yangwang U9. At the time, Chinese media and netizens were criticizing the odd headlight design of both cars, and it now appears that BYD has decided to fit a more conventional set of lights.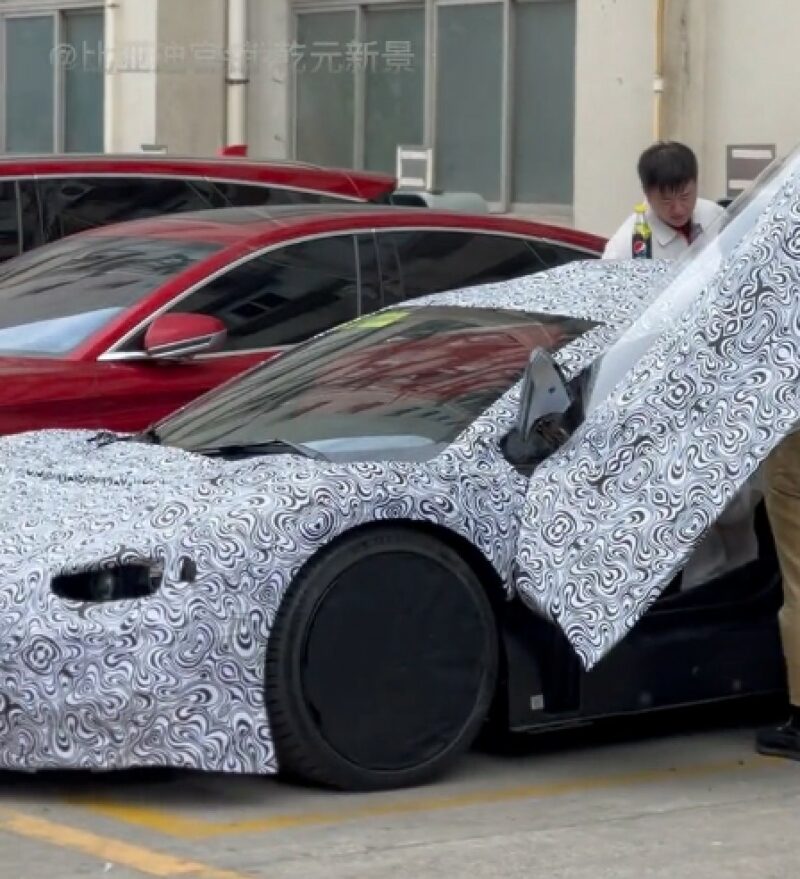 Another test car was seen at a BYD facility. The scissor doors remain for production. The Yangwang U9 stands on BYD's new Yisifang EV platform. It features four electric motors with a total output of 1100 horsepower and 1280 Nm. The maximum power of a single motor is 275 hp and maximum torque is 320 Nm. BYD stated earlier that the U9 can achieve a zero-to-hundred acceleration in 2 seconds. That is very fast indeed, but the upcoming Aion Hyper SSR is 0.1 seconds faster. The U9 will get the latest BYD Blade battery pack, with at least 100 kWh for a CLTC driving range of about 700 kilometers. That is, of course, if you don't do 0-100's all the time.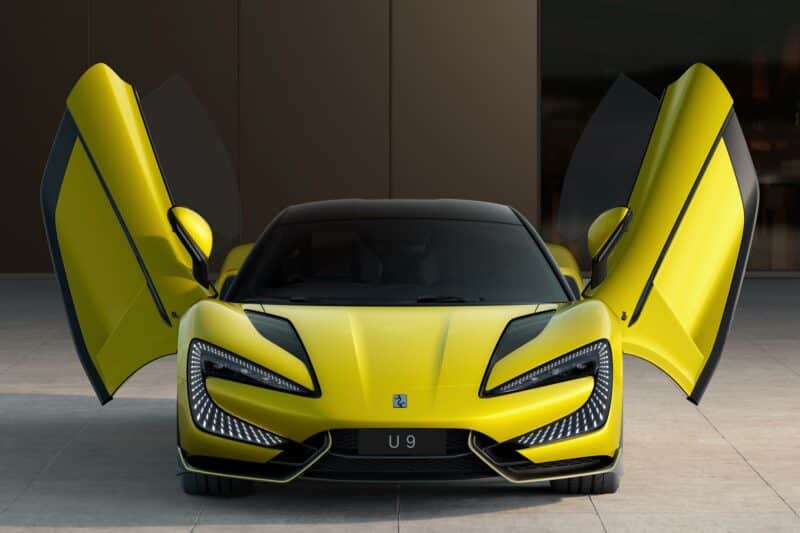 BYD calls the design language of the Yangwang brand "Gate of Time and Space", a pretty and poetic name, even in Chinese (时空之门).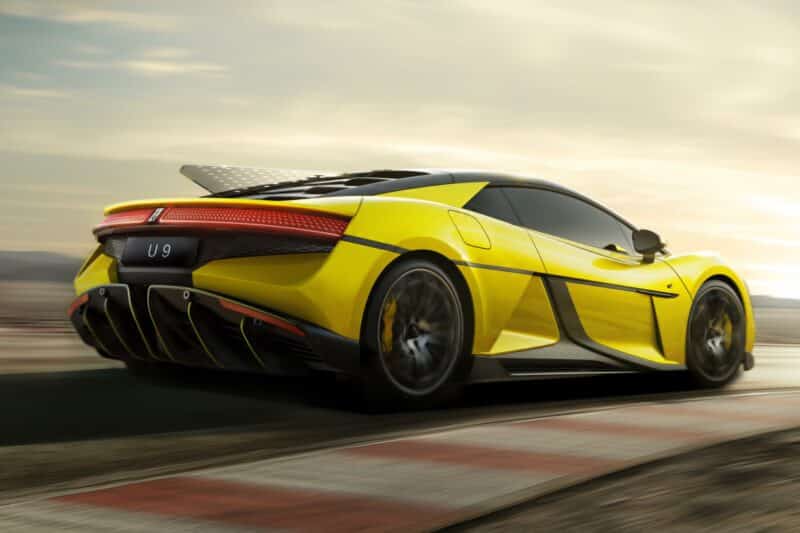 The concept car had a transparent F1-style fixed fin in the middle on the rear, but the fin is not shown in the spy photos, so perhaps it was deleted.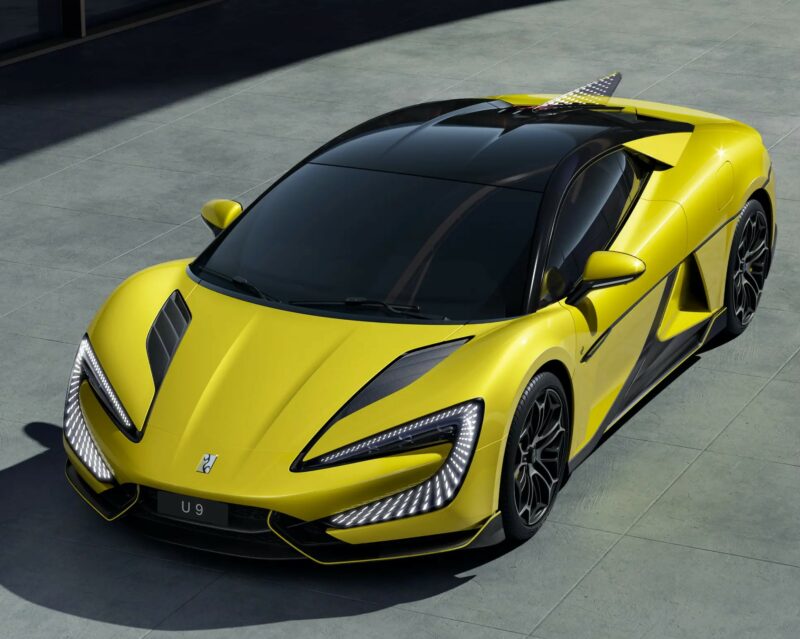 The Yangwang U9 electric supercar will launch on the Chinese car market late this year. Price will start at around one million RMB or 150,000 USD. That's a lot of money for a BYD, or for any Chinese car, but still a very good deal for 1100 horsepower.