Jetour has released official images of their new Jetour Traveller SUV, formerly known as the Jetour T-1. It looks brilliant, ultra boxy with loads of black cladding. The big wheels are pushed far into the corners. Ready for the urban jungle.
Jetour is an SUV brand under Chery Automobile, making stylish cars aimed at a young audience. Jetour is expanding fast. The brand sells 13 different SUVs now, including one fully electric. But they are all rather conventional cars, except the recently launched Jetour Dasheng, but even that car does not have a pie-topping cool factor. That is where the new Jetour Traveller comes in. It sure is the coolest Jetour and by extension the coolest Chery, except perhaps for the Chery QQme.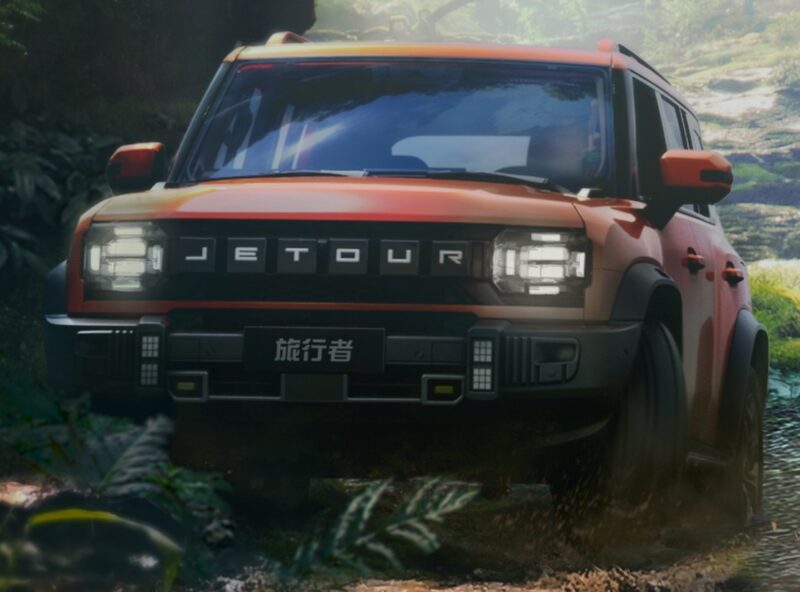 The Jetour Traveller looks wild. The JETOUR branding on the grille is super cool. The headlights consist of six separate LED units, and it has additional lights in the bumper. The pillars are painted in black, the same shade as the bumpers and wheel arches. The large mirrors look sturdy enough to survive a crash with a three. And the best: it has handlebars on the hood, just in front of the A-pillar. Inspired by long-range rally cars, and it works very well.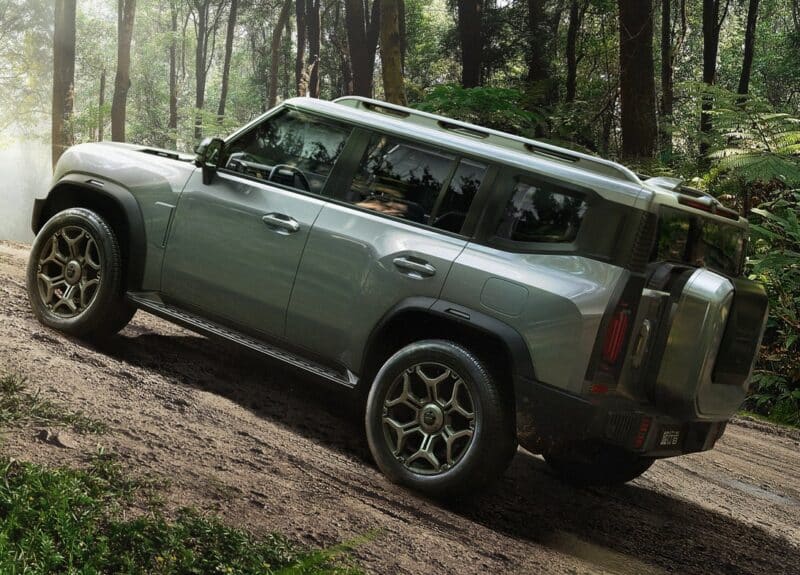 High roof rails on the roof and sidebars below the doors. It has a spare wheel cover at the back. The rear door is hinged on the right. Jetour will offer five- and seven-seat variants of Traveller. We knew about the five-seat version of course, but the seven-seat version is new news.
The Traveller will be available with petrol and PHEV powertrains. There will be two petrol options: a 1.6T+7-speed dual-clutch gearbox and a 2.0T+8-speed automatic gearbox; the plug-in hybrid version will use a 1.5-liter turbocharged engine and an electric motor. All versions get four-wheel drive.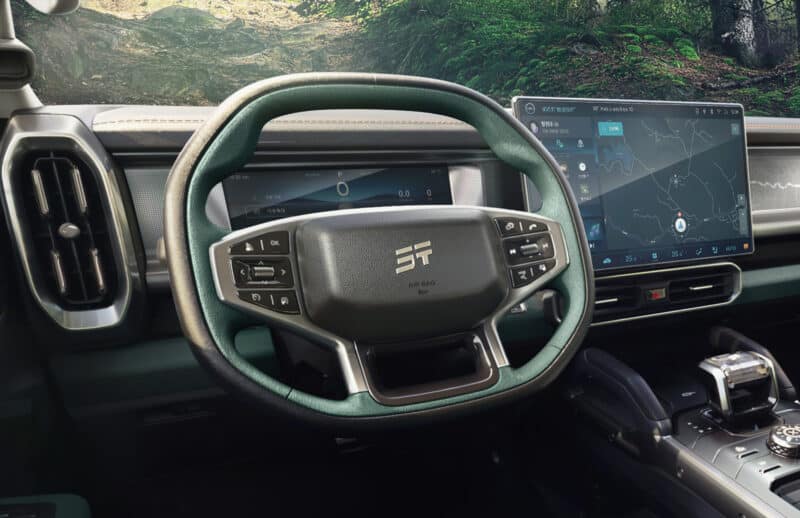 The steering wheel with a JT Jetour logo. And what a wheel it is. Oval shaped with a flat bottom, two main spoked and two smaller ones. The wheel contains a shipload of buttons. The air vent on the left is almost too large. The floating central control screen is a big one too. But in China, a screen can never be too big.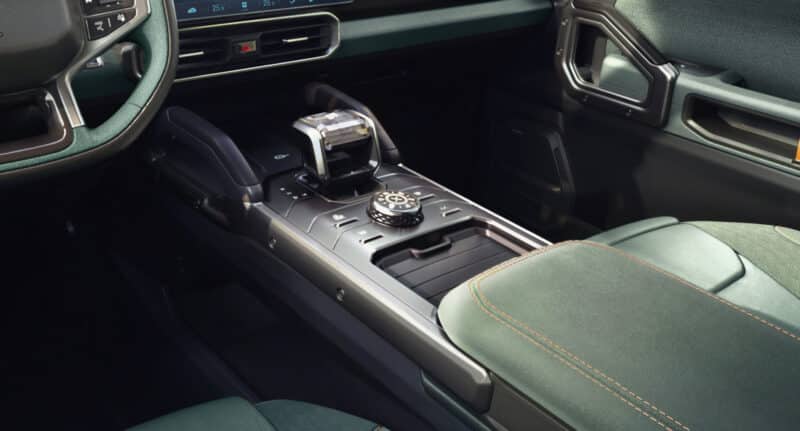 The center tunnel with a gear selector and a drive-mode selector. There are handles below the center stack. Between the handles a wireless charging pad. The seats look great in green, with a mix of leather and suede.
The Jetour Traveler will debut at next month's Shanghai Auto Show, with a launch on the Chinese car market in May. We know the exact pricing now: from 149,800 to 206,800 RMB (21,512 – 29,698 USD). That seems to be a good deal for so much car and coolness.