It looks like XPeng wants to invent a new body type with their MPV codenamed H93. It was spied in China during road tests. Its roofline looks really quirky and reminds SUV-coupes. But can we call this vehicle MPV-coupe? Let's get to some details about the XPeng H93.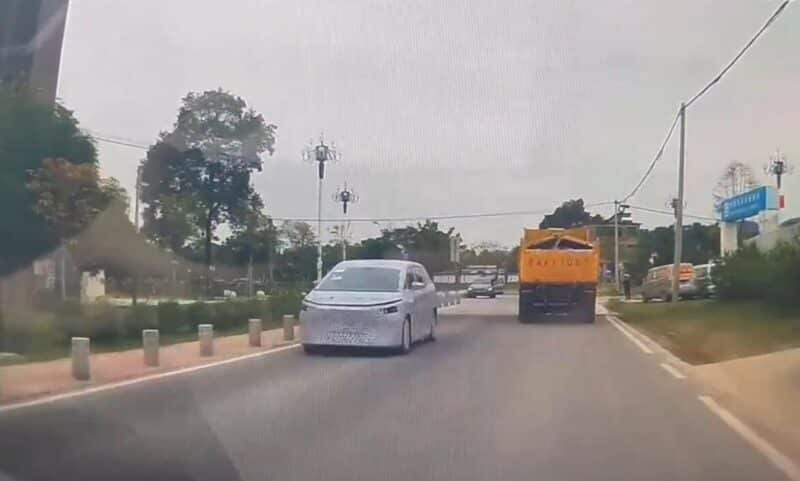 We will remind you that the first information about the XPeng MPV leaked in early 2022. But it wasn't detailed at all. We knew only that its internal name is H93. Later, this MPV's first shots leaked online. It appeared to be a huge EV that stands on the new H platform. And now, spies were lucky to shoot this exciting MPV once again.
XPeng H93 Spy Shots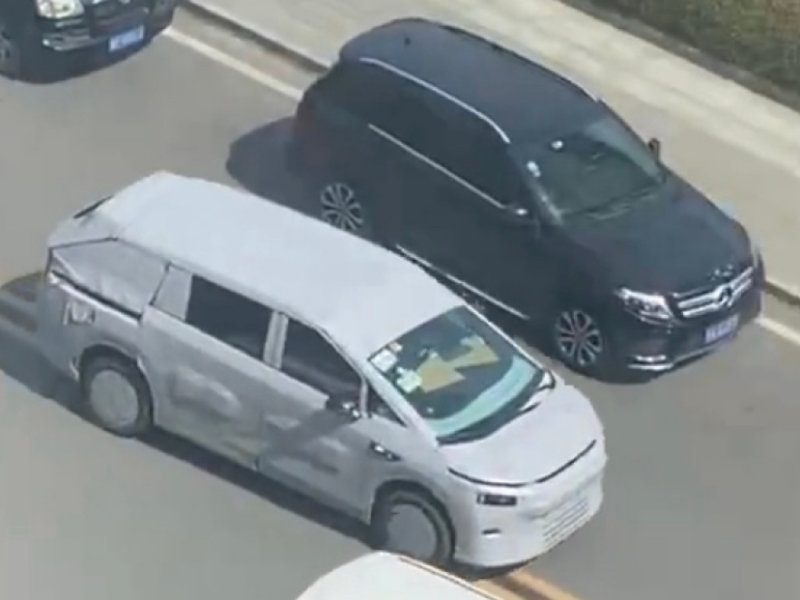 Let's crack on with the picture that shows the H93 from the top. We can see it drives next to the old Mercedes-Benz GLE. What is more, the XPeng MPV looks much bigger than the GLE. It seems that its length will be about of 5-5.1 meters. In this shot, we may also notice the roofline of the H93. Its D-pillars are seemingly slanted.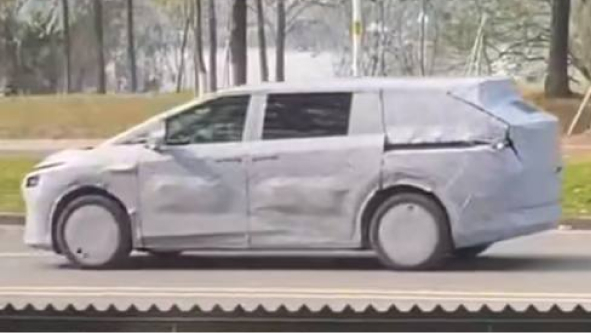 We can see the same from the side of the XPeng MPV. It looks really strange, with a steep back. Another quirky detail is a large roof spoiler. Maybe XPeng wanted to make its MPV look sportier, so it will also be attractive for the young customers. Of course, beauty is in the eye of the beholder. But with this styling, the H93 looks a bit disproportional. Aside from the back, we can underline its aerodynamic shape with a smooth A-pillar, retractable door handles, and a slopped bonnet line.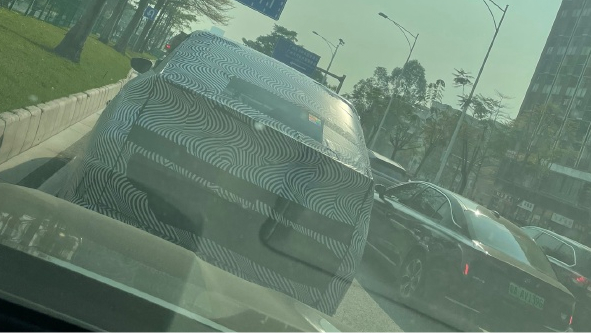 From the back shots, we can once again check out the H93's styling. Maybe this shape will improve the aerodynamics of this MPV, so it will have more range. But its trunk space will also be drastically reduced. So it will lack in both styling and practicality. Is it a fair exchange? Everyone has its own answer.
The XPeng H93 will make its official debut in H2 2023. As for the production, it will start at the XPeng's Guangzhou factory. More on the H93 as we get it.
Source: Weibo