Recent spy shots of the Aion Hyper SSR have surfaced. The new supercar was spotted on the production line. The Aion Hyper SSR is the first mass-produced supercar from China, and according to IT Home, the assembly line is manual as there were no robotic hands. From the images, the new car will be available in six different colors: orange, white, silver, blue, green, and yellow. According to the automaker, deliveries of the Hyper SSR will commence in October 2023.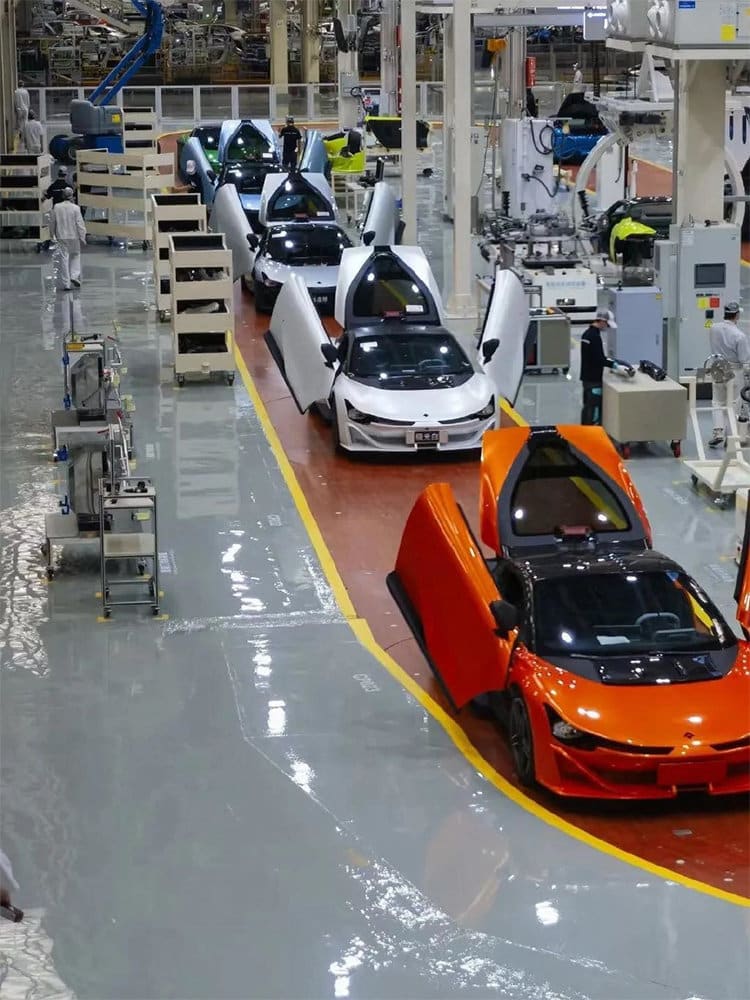 The Aion Hyper SSR is currently available for presale in China and costs 1.286 million yuan ($187,000) for the base version, while the Ultimate track version goes for 1.686 million yuan ($244,600).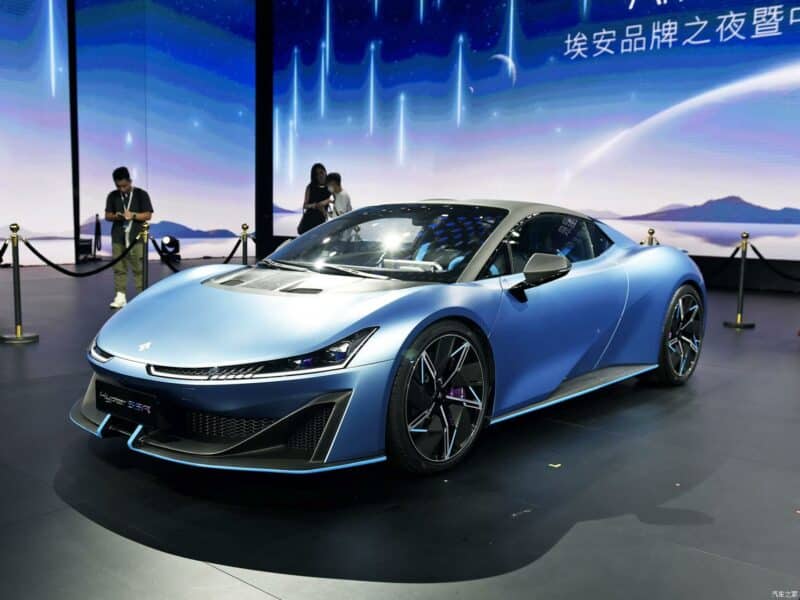 Launched in September 2022, GAC Aion dubs the Hyper SSR "China's first supercar." According to the automaker, "the Hyper SSR is self-designed, self-developed, and self-manufactured. It is a 100 percent Chinese supercar."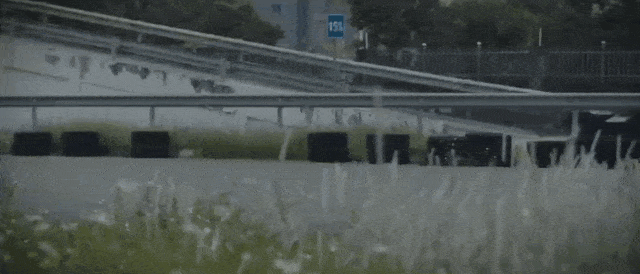 At the launch event, GAC Aion stated that it had set up a research laboratory with the Chinese Aerospace agency to carry out R&D into aerodynamic designs, AI controls, new batteries, motors, materials, satellite remote sensing technology, and high-precision positioning.
The automaker also announced the use of aviation tire tech with low heat retention and 900V silicon carbide chips which work 2.5 times faster while drawing less power.
The Aion Hyper SSR adopts a streamlined design with gull-wing doors, neatly blending the smooth shape into the modern design. The streamlined roofline and large front/side fenders give the supercar an aggressive look. In terms of size, the length, width, and height of Hyper SSR are 4538/1988/1238 mm, respectively.
Five lamp beads are added to the L-type LED lamp of the headlight, and the roof is also equipped with a brake light and back-view camera.
The Aion Hyper SSR also has an electric-lifting spoiler and a carbon fiber diffuser on the back. The carbon fiber diffuser can pass the airflow quickly to generate downward pressure.
The interior will be equipped with a built-in 14.6-inch multimedia display and an 8.8-inch instrument panel, and the lower aisle area will use twin-tower air-conditioning outlets. It will also be equipped with a lever-type electronic shift mechanism.
The Hyper SSR will be equipped with a front and rear dual-motor four-wheel drive system. Its electric motor with a Porsche-like two-speed transmission churns out a robust 900 kW (1225 hp) and a maximum torque of 12000 Nm. The EV supercar flies from 0-100 km/h in a mind-blowing 1.9s.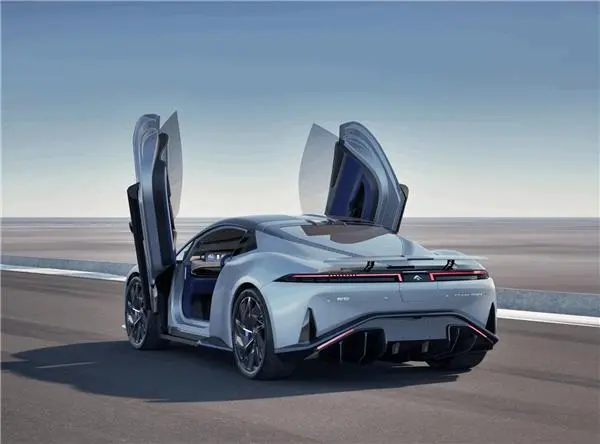 In addition, the car is also equipped with ELSD electronic limited-slip differential, SDC intelligent variable damping shock absorber, and R-EPS steering to optimize dynamic balance and improve handling.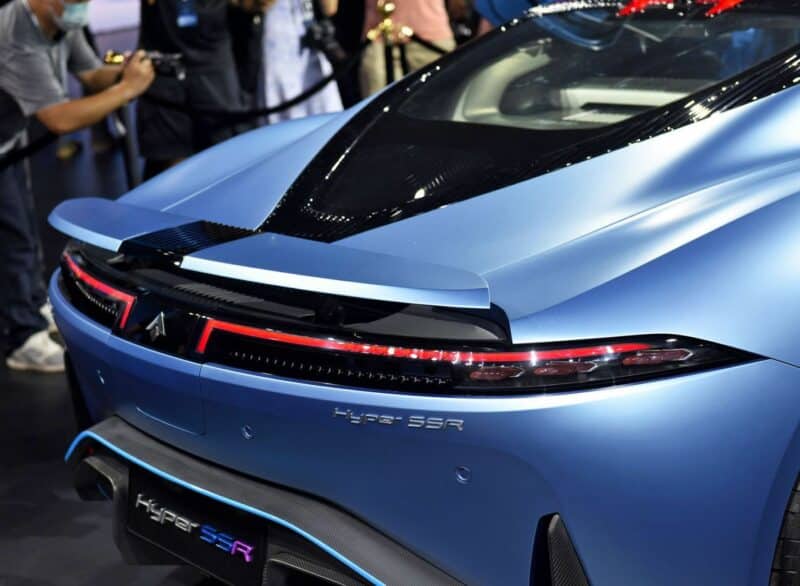 Aion already manufactures other EVs such as the Aion V Plus crossover, Aion S Plus Sedan, Aion LX Plus SUV, Aion Y MPV, and the recently unveiled Aion Hyper GT.