In 2009, I adopted a cat. It was a red-haired male, about a year old, and maltreated in the home he was born in. After a conspicuous and reluctant first few weeks from his side, he turned into a fun, playful, and affectionate cat. I named him Tazio, after an Italian racecar driver from the 1930s. Tazio and I lived happily together for nine years, but then in late 2018, he stopped eating. And when he tried to eat something, he threw it up again moments later. He had some kind of disease, but unfortunately, the vet couldn't diagnose it. It was clear that Tazio was in a lot of pain and I had to let him go.
About a year later, I was watching an internet stream of NIO day. In the running up to the live event, they showed some branding videos, based on real-life stories by NIO owners. Then, the following video came up (please watch it):
I was sitting there in front of a computer screen, fighting back the tears.
Recently, I came across this video again and it affected me all over again. It is well made and the story is so recognizable and relatable. But this time it got me thinking: had I ever been brought close to tears by a car advert, or any advert at all? NIO makes these kinds of videos every year and I am a big fan. They are very well executed and tell compelling stories. They actually make me want to be a part of that community.
I live in the Netherlands and have been interested in cars all of my life and in electric cars since I read up on climate change and energy use about 20 years ago. Apart from the great CarNewsChina, I also follow some Dutch or English language car websites and clean tech websites. I tell you this, because on these websites there's an interesting trend emerging. While Chinese car manufacturers are increasing their efforts to export cars to Europe, there is growing resistance against these manufacturers in the comment sections of these websites.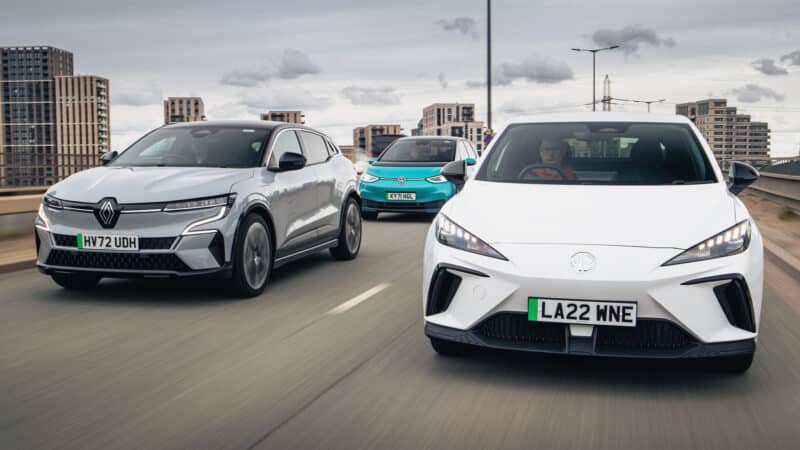 Nasty comments on social media, forums, or comment sections are not surprising, but the extent to which Chinese manufacturers are vilified is quite overwhelming. Manufacturers and the state are seen as the same and the state is accused of the most heinous crimes. You can read often about "world domination". China's neutral position on the Russian-Ukraine War doesn't help either.
And it becomes even worse. A highly regarded journalistic Dutch TV show aired a sensational piece on the perceived dangers of spyware in Chinese cars last week. They didn't offer any reason for concern or any clue there could be something wrong. In fact, the only Chinese manufacturer they consulted (Dongfeng's Voyah), stated that no user data would be transferred to China and that they fully comply with EU privacy laws. Still, the report ended with a scientist, unrelated to the car industry, advising against buying a Chinese car.
China's history and today's society are not well-known or well-understood in the West. Many biased media reports do not exactly help to improve the situation. Some of the negative sentiments are quite understandable. It has to be said though, that when you follow some Westerners living in China, source your news from more than just the Western media, and try to understand a little about China's history, a rather different picture emerges. However, within the current polarised geo-political climate that wil be a difficult story to tell.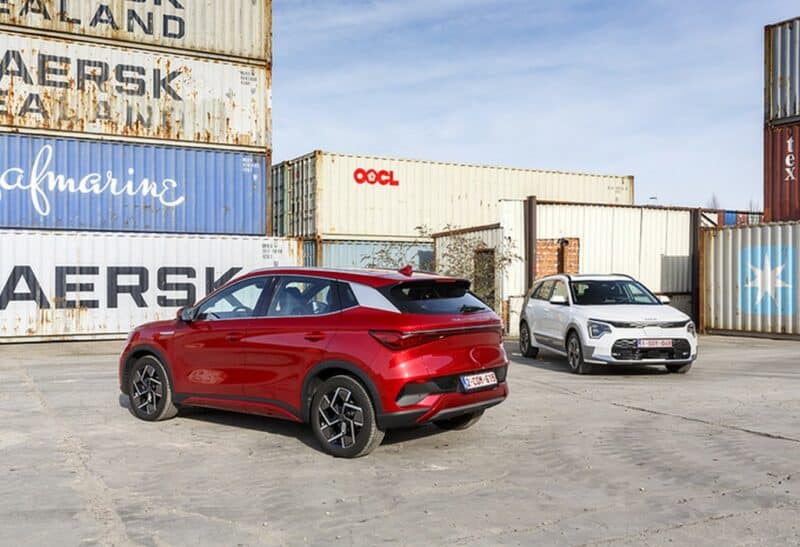 MG and BYD have entered the Dutch market at some scale. They both carefully avoid acknowledging their Chinese origins in their adverts and public outings. Most other western brands proudly proclaim or use their roots as a selling point. They even have slogans in the language of origin, like "Das Auto" or "Createur d'Automobiles". BYD on the other hand, changed the name of its main model from Chinese sounding Yuan Plus to the language neutral Atto 3.
The United States adopted the Inflation Reduction Act (IRA). When it comes to lithium batteries, that's a highly protectionist policy, the exact opposite of free trade. Details of the IRA have yet to be finalized, but when it will be anywhere near as stringent as proposed, Europe will likely be forced to do something similar, at least partially. This is a bad thing for consumers and the world, as it will drive up prices and slow down the transition to clean transport. The US and EU don't have a mature battery industry, whereas China does, including the world's most advanced and carbon-neutral battery factory (CATL's plant in Sichuan province). Instead of being afraid of China's market dominance, we should profit from their mature industry, while building up our own.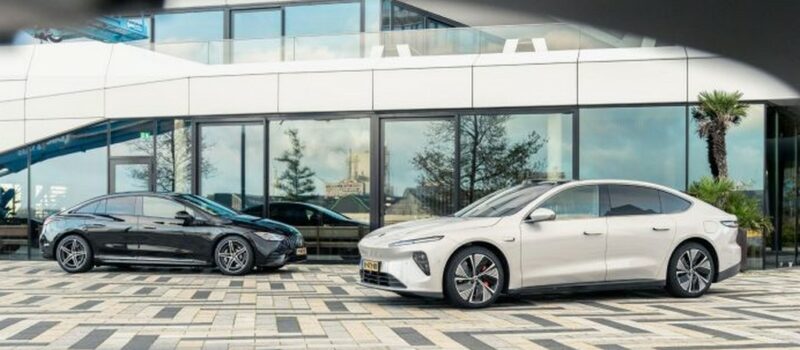 So, Chinese manufacturers have a mountain to climb. They will encounter popular and political opposition in the West. In fact, on the aforementioned websites, people only want to consider a Chinese car when it is considerably cheaper than a Western model. And that's a market position the Chinese want to avoid. They have learned from experience in their own country that it's far easier to build a brand image from small volume high value, than turn a budget brand into a mainstream brand. That seems to me like a catch-22.
NIO comes in at the high end of the market and sales so far are slightly disappointing. Of course it's still early days and the brand strategy hasn't fully unfolded yet. NIO Houses are still under construction and the marketing effort needs to improve. European magazines (reluctantly) rate the ET7 among the leading premium sedans, on par with the German brands. Now the public needs to be convinced.
Maybe NIO should buy the advertising space during the halftime break of the Champions League final and show "A cat named Jin" to the millions.