Data released by the China Passenger Car Association (CPCA) on April 4 showed that Tesla sold 88,869 China-made electric vehicles in March, including domestic sales and exports, marking a 35.0% increase compared to the previous year. This figure was also up 19.4% from February when Tesla sold 74,402 Model 3 and Model Y electric cars.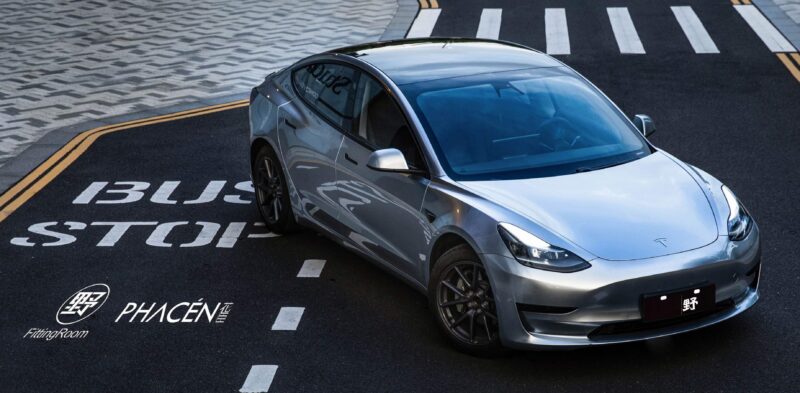 In contrast, BYD sold 206,089 units of its NEV last month, which is a 97.5% increase from the same period the previous year. NEV is a Chinese term for New energy vehicles and includes BEVs (pure EVs) and PHEVs (plugin hybrids). BYD delivered 102,670 pure EVs in March.
Tesla's global vehicle deliveries for the January to March quarter were at a record high. Still, the quarter-on-quarter sales growth was insignificant despite price cuts due to competition and economic challenges. Tesla delivered 422,875 vehicles globally in the first quarter, and 229,322 were made in China (MIC), meaning that China-made vehicles accounted for 54,2% of Tesla's global deliveries. In other words, every second Tesla car sold was made in China.
These data show how many MIC cars Tesla sold from its Shanghai plant. Usually, around the 8th of each month, CPCA publishes another dataset that reveals how many of those 88,869 EVs were sold on the Chinese market and how many were exported.
CarNewsChina's estimate based on Tesla weekly registration numbers released by China Merchants Bank International (CMBI) and broken down into particular days shows that 80% (about 71,000 units) of Tesla wholesale deliveries in March were delivered on the Chinese market, and 20% (about 18,000 units) were exported.
Tesla's March MIC vehicle sales are the second-highest sales figure ever recorded. The only period that had higher sales was November of the previous year when Tesla sold 100,291 China-made vehicles.