The IM L5 electric liftback from SAIC was spied in China during road tests. It will become the entry-level model, adopting the exterior design language from the LS7 SUV. Let's get to know the L5 better.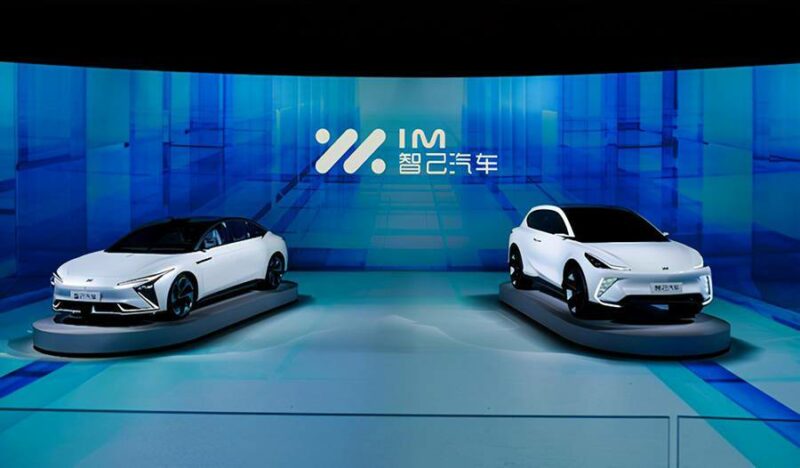 Before we will crack on with the IM L5, we would like to detail the IM Motors brand (Chinese name is 智己汽车). It is a joint venture between SAIC (54%), Alibaba (18%) and Zhejiang Hi-Tech (18%). Currently, SAIC is responsible for the manufacturing process of IM vehicles. This brand plays in 300,000 – 600,000 RMB segment (43,600 – 87,200 USD). As for the model line, it comprises two vehicles: L7 sedan and LS7 SUV.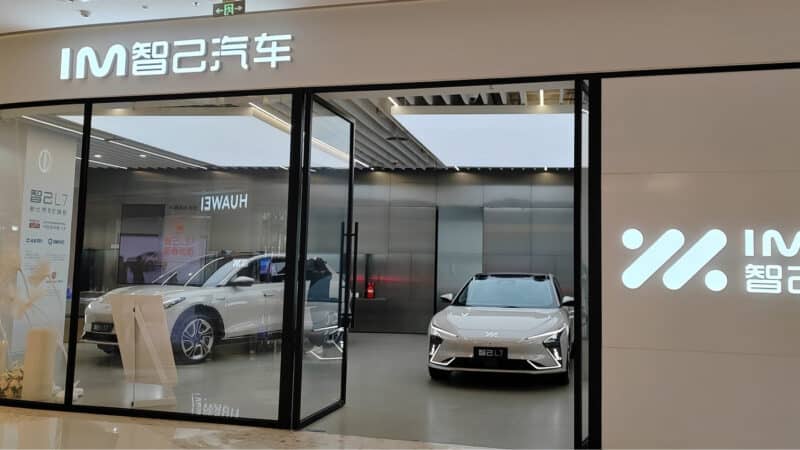 In 2022, IM Motors managed to sell 4,811 vehicles in China. This number looks poor. So it seems like IM wants to push its sales volume by launching a less expensive car. And it is the L5 liftback.
IM L5 spy shots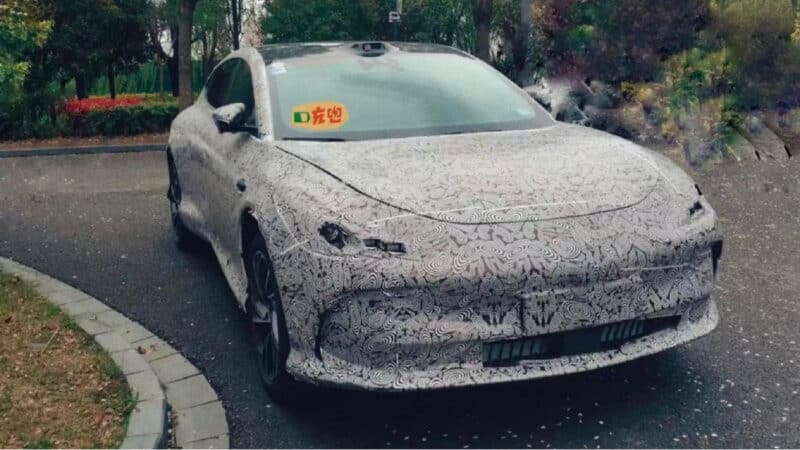 As we can see in spy shots, the L5 is a mid-size liftback with a sloped roof line and lots of round shapes. Its exterior design seemingly differs from the IM L7. So the L5's styling will be way closer to the LS7 SUV. Other highlights of the L5 are retractable door handles, real side view mirrors, and a ducktail spoiler. We can also notice a strange bump on the L5's roof. At a first glance, it looks like a LiDAR sensor. But in fact, it is just a high-resolution camera unit.

Previously, IM applied for patents for the L5. As we can see, it had rear view cameras instead of mirrors and three cameras on top of the roof. It seems like the actual vehicle will have fewer features to cut costs.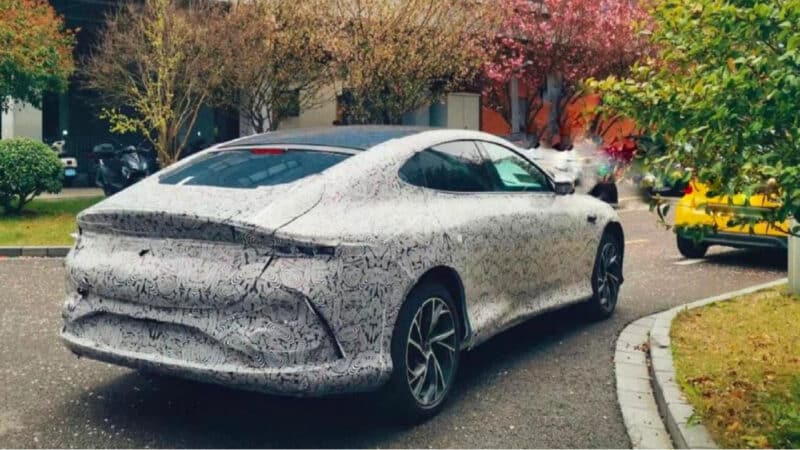 We don't know the exact size of the L5 yet. But it was said to be a bit smaller than the Xpeng P7. We will remind you that the P7's dimensions are 4888/1896/1450 mm with a wheelbase of 2998 mm. So there will be a huge gap between the L5 and L7 in terms of size. Maybe IM Motors will launch the L6 later to fill this gap. As mentioned, the L5 is a liftback. It is a nice practicality feature.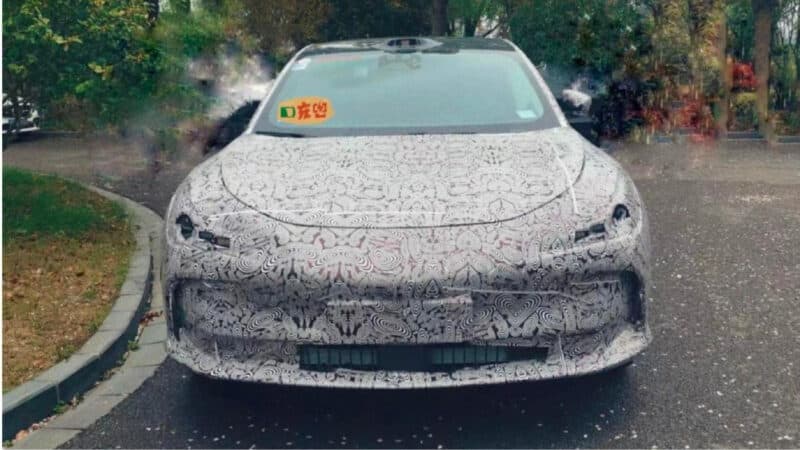 The powertrain of the L5 has also yet to be revealed. But it can adopt electric motors from the elder L7 model. In this case, the entry-level L5 will have a single electric motor for 340 hp on the rear axle. As for the top-trim level, it will be equipped with two electric motors for 578 horses. As for the battery, it can be ternary (NMC) made by CATL with a capacity of 90 kWh. But it is also highly possible that the L5 will have less powerful motors and smaller batteries to reduce the starting price.
Editor's comment
As we can notice, the IM Motors hasn't got a huge sales volume in China. So it definitely needs to broader its model line and launch the entry-level product at a lower price. If the IM L5 will start from 200,000 RMB (29,000 USD), it can become desirable for a lot of customers, since it will be seemingly cheaper than the Xpeng P7 and most of other rivals.
Source: Weibo