At $10 billion USD, BYD's brand value rose 57% from $6.4 billion USD last year, ranks 12th among the world's most valuable auto brands, up 7 places from 19th last year, according to Brand Finance, a brand valuation agency based in London. It is worth mentioning that Geely ranks 22nd with an increase in its brand value by 11%, up 2 places from 24th last year.
The other notable players on the list included Haval coming in at 24th, NIO at 35th, Dongfeng at 59th place, and Wuling at 72nd place.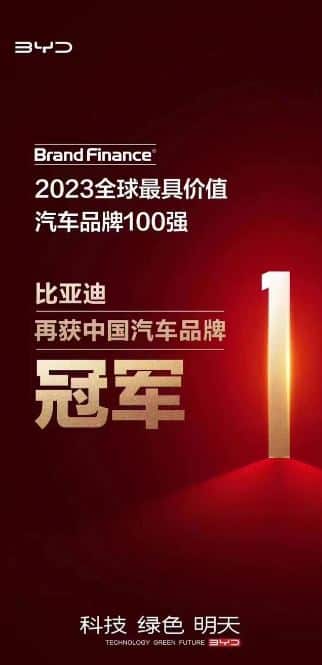 Every year, Brand Finance released an annual report on the most valuable and strongest automobile, auto component, and car rental service brands. 26 Chinese brands made it to the 2023 list of the world's top 100 most valuable auto brands, an increase of one brand compared to 2022, with BYD ranking first among the Chinese brands.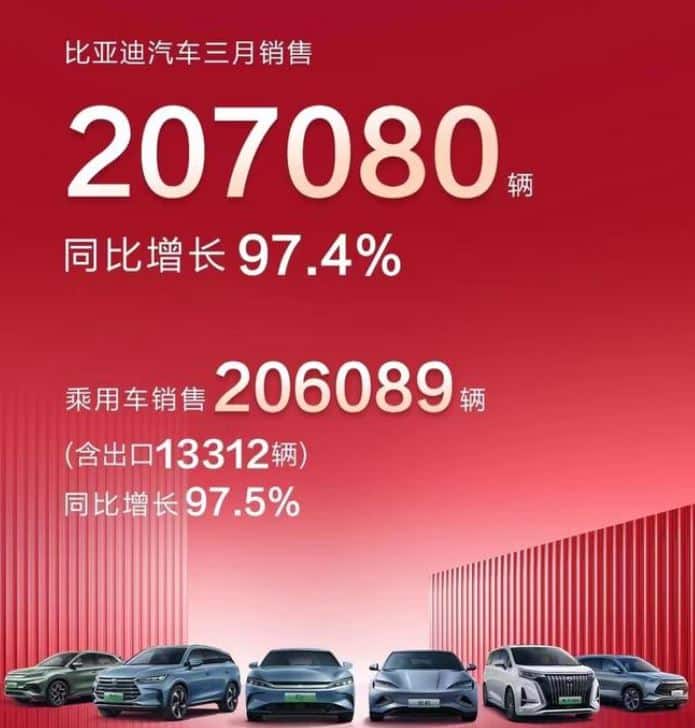 In March, BYD's total pure EV and PHEV sales reached 207,080 units. That brings the total Q1 2023 sales volume to 552,076 vehicles, up 90% compared to Q1 2022, and down 19% compared to Q4 2022. Additionally, BYD sets an annual sales target of 3 million to 3.6 million vehicles by the end of 2023.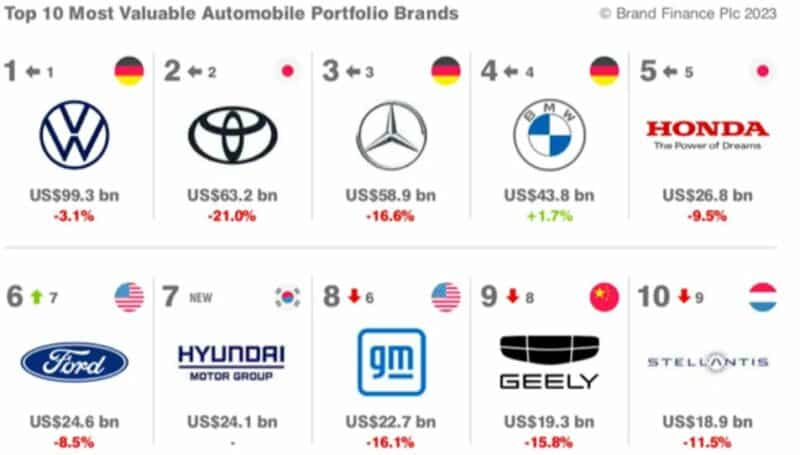 Furthermore, the brand value of Geely Automobile has increased by 11%. Geely Holding Group (including Geely, Lynk & Co, Zeekr, Geometry, Volvo, Lotus, etc.) was rated as the world's top ten most valuable auto portfolio brands for two consecutive years.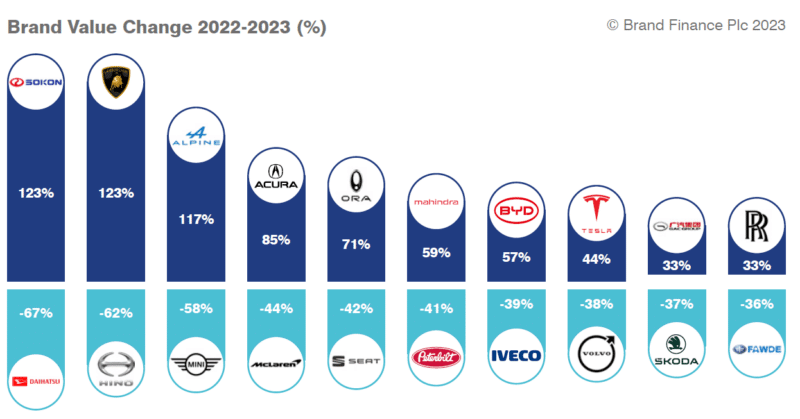 Furthermore, Sokon is ranked the fastest-growing automobile brand after its brand value increased by 123% to $739 million USD. Founded in 1986, Sokon (Chongqing Sokon Industrial Group Co., Ltd) manufactures both engines and vehicles. One of its most well-known partnerships is with Huawei through its joint venture under the AITO brand. At the same time, Sokon is also looking to break into the European EV market through its subsidiary brand, Seres.
Full list of the top 100 most valuable Automobile brands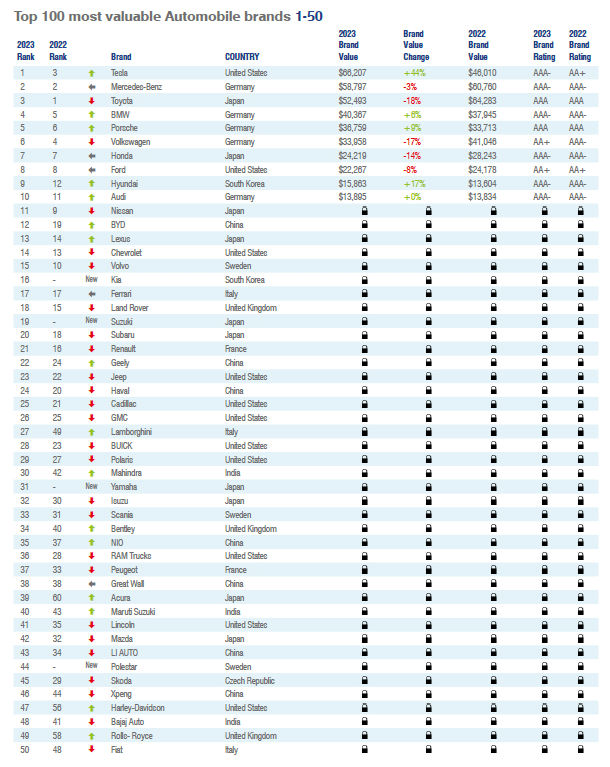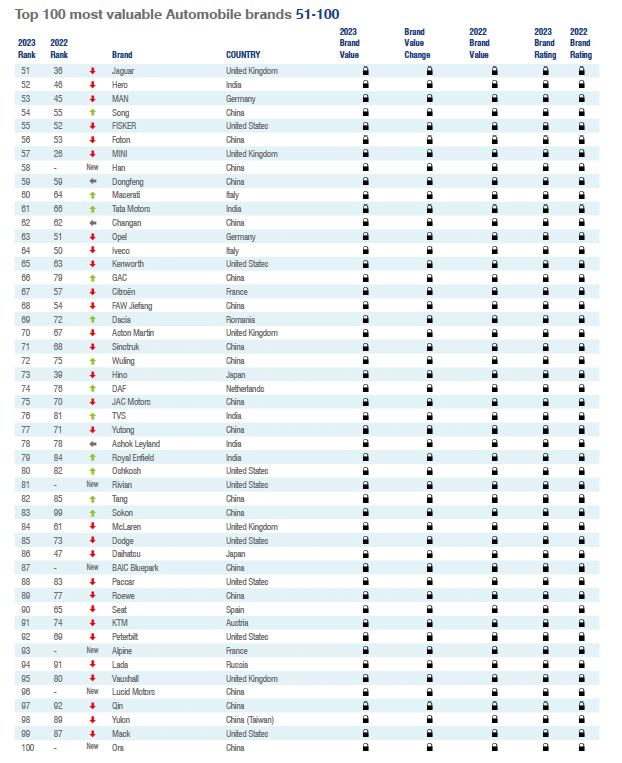 Source: Brand Finance