FAW's Hongqi announced the new PHEV platform called HMP. It comprises an ICE and two electric motors. The first two vehicles based on this platform will hit the market in H2 2023. One of them will be the Hongqi HS6. Let's get to know the HMP platform better.
Briefly about the HMP platform
The HMP platform is a part of the Hongqi's FMEs architecture that was presented earlier. It consists of a hybrid gearbox, a petrol-powered engine, electric motors, and a battery. Hongqi has kindly detailed each of these elements, so let's get acquainted with them.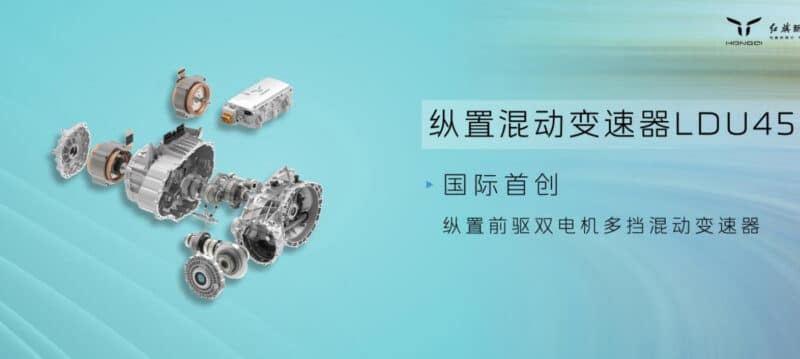 We will start with the hybrid gearbox. There are two options. The flagship gearbox is called LDU45 and its output torque can reach 4,500 Nm. The LDU45 can be paired with two electric motors. It is also paired with ICE. As for the second gearbox option, it is the HDU35. As it goes from its name, its output torque can reach 3,500 Nm. The HDU35 is also equipped with a silicon carbide inverter, which reduces its weight by 10 kg. It will also have two e-motors.

 For the petrol engine, there are two options. The first one is a turbocharged 1.5-liter ICE with an integrated intake and a thermal efficiency of 45.2%. As for the second engine, it is a 2.0-liter Miller cycle ICE with a thermal efficiency of 44.3%. Moreover, Hongqi mentioned that they currently develop the next-generation ICE with a thermal efficiency over 47%. Hongqi mentioned that each engine has a power output of 60 kW/L. So the 1.5-liter ICE has 122 hp, and the 2.0-liter engine generates 163 hp. As for the electric motors, their power output can reach 200 kW (272 hp).

The HMP's battery wasn't detailed. But we know that it has a frame with a strength of up to 1,000 MPa. Its weight was reduced by 15% and the temperature resistance was enhanced to withstand 1,000 °C.
Hongqi HS6 based on the HMP platform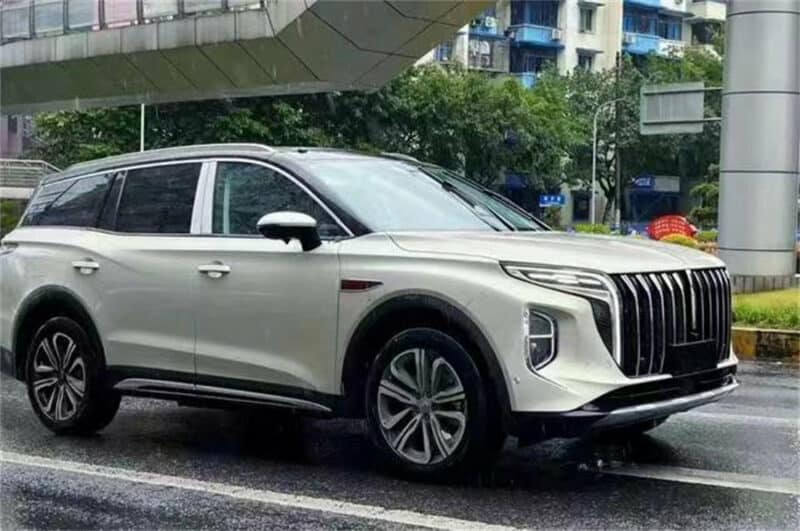 It seems that the first car that will stand on a new HMP platform is the Hongqi HS6 SUV. It is a three-row SUV with dimensions of 4995/1960/1760 mm and a wheelbase of 2920 mm. Previously, its petrol-powered versions were exposed by the Chinese MIIT. And now, we have found an information about its upcoming PHEV versions.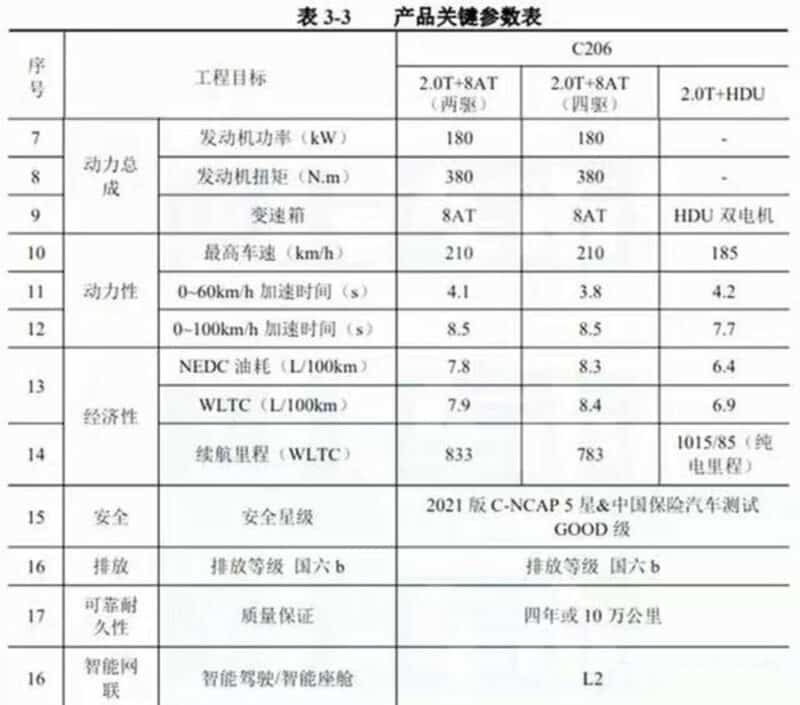 As we can see in the datasheet, the HS6 PHEV version will be equipped with a 2.0-liter turbocharged ICE and the HDU35 gearbox that works with two electric motors. The HS6 will speed up from 0 to 100 km/h in 7.7 seconds. Its fuel consumption is 6.9 L/100km. As for the WLTC range, it is 85 km in a pure electric mode and 1,015 km in a hybrid mode.
Editor's comment
The HS6 with hybrid powertrain will hit the market in H2 2023. It seems to be too long for a rapidly developing Chinese market. A lot of local manufacturers have already launched their hybrid platforms and PHEV models. So the Hongqi will have to keep up with some strong competitors like BYD, Geely, Chery, etc. Anyway, Hongqi has the benefit of the doubt from the Chinese consumers.
Source: Hongqi, Hongqi Weibo, Bbs, Weibo