The Geely Galaxy L7 mid-size SUV was spied at the dealer in China. It is the first vehicle in a new Geely Galaxy series. The L7 has PHEV powertrain, three screens, and a battery from CATL. Its sales will soon start in China. Let's get to know the Galaxy L7 better.
We will remind you that Galaxy is a new series of electric and plug-in hybrid vehicles under Geely. It was launched in early 2023. By 2025, its model line will comprise 7 cars, including sedans and SUVs. As for its first vehicle, it will be the Galaxy L7.
Basics about the Geely Galaxy L7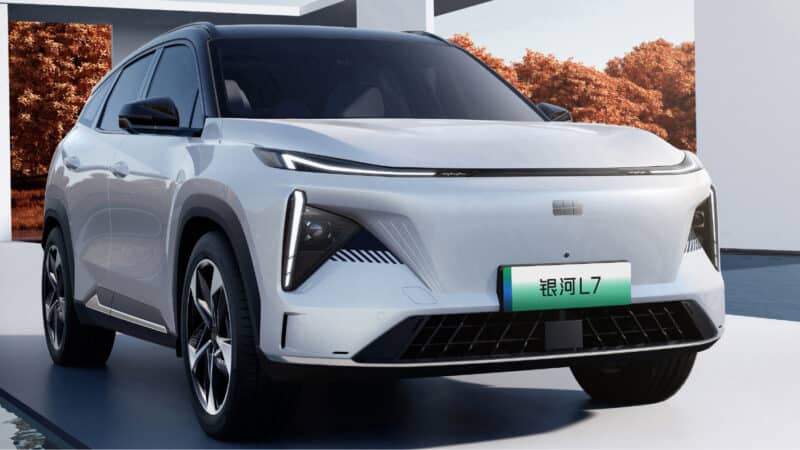 As mentioned, the L7 is a mid-size SUV. Its exact dimensions are 4700/1905/1685 mm with a wheelbase of 2785 mm. Its front end looks really similar to electric vehicles because of the absence of the grille. Instead, the L7 has an air intake in the lower part of the bumper and two air intakes near the headlights.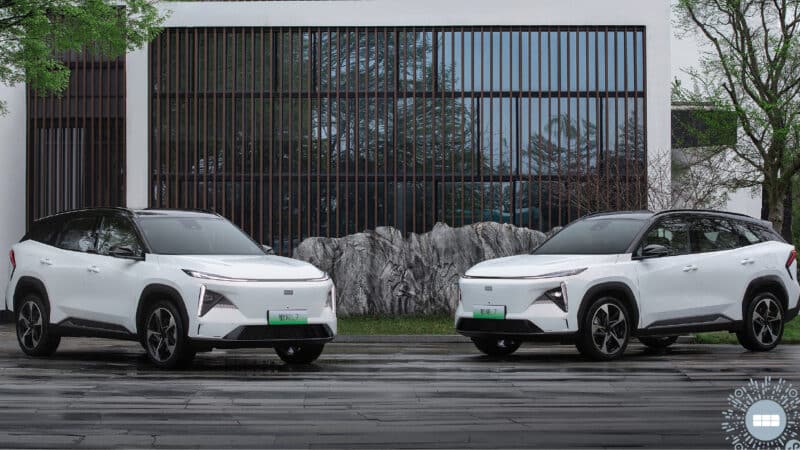 The powertrain of the Galaxy L7 is called NordThor Hybrid 8848. It is equipped with a 1.5-liter turbocharged petrol engine, a 3-speed DHT, and an electric motor. Its FWD-version's power output is 390 hp, as for the 4WD one, its power output reaches 660 hp. The L7 is able to speed up from 0 to 100 km/h in 6.9 seconds. As for the fuel consumption, it is 5.25 L/100km. As a result, the L7 can run up to 1370 km (CLTC) in a hybrid mode.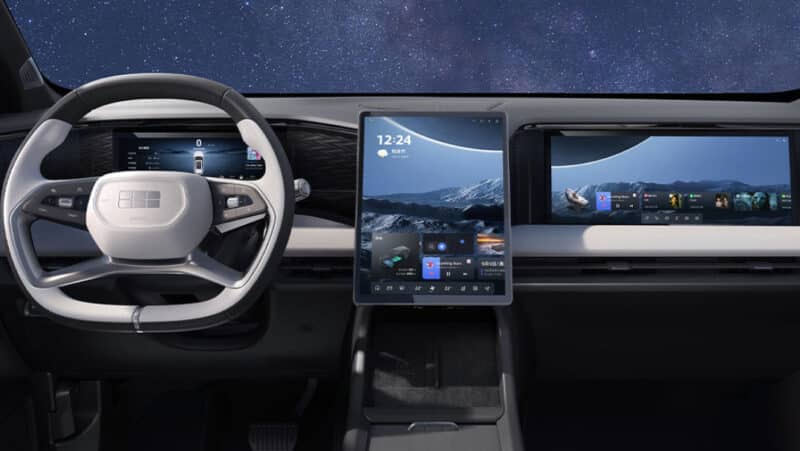 Inside, the Galaxy L7 has three large screens. The first one is a 10.25-inch instrument panel, a 13.2-icnh touch screen and an enormous 16.2-inch co-pilot screen. And, if you still want more displays, the L7 is equipped with a 25.6-inch HUD.
Galaxy L7 at the dealer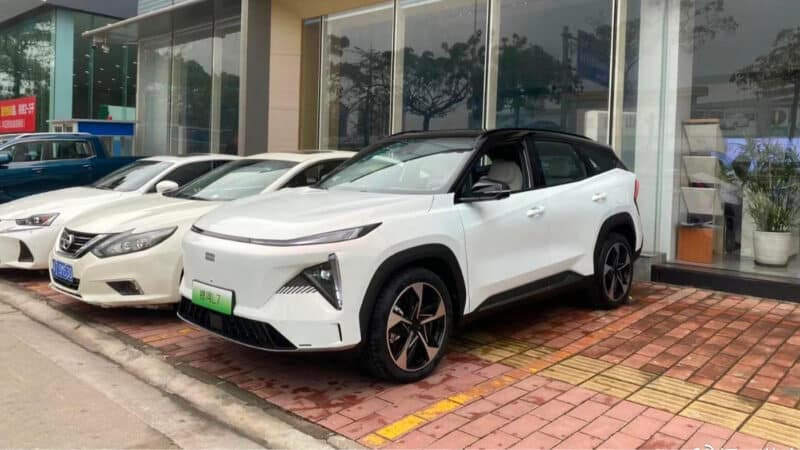 The Galaxy L7 was spied at the dealer. As we can see in shots, its exterior stays in line with the version presented earlier. Its body shape looks similar to the Geely Atlas L. The L7 is parked near the Radar dealership, which is also a brand under Geely. We can also notice the "银河L7" (Galaxy L7) inscription on its license plate. So it is obviously not a test car. So it stays there and waits for the sales to start.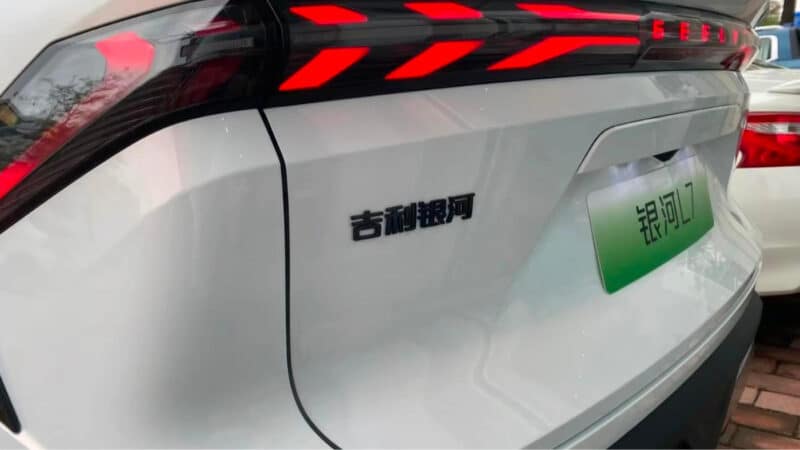 Speaking about the sales launch, it will probably happen at the Shanghai Auto Show which starts on April 18. Its price tag will start at 200,000 RMB (29,100 USD). More on the Galaxy L7 as we get it.
Source: Weibo