On April 13, BYD signed an agreement with Shell to open its 300,000 EV chargers in Europe for BYD customers. The companies will also issue 100,000 Shell Recharge platinum membership cards, cobranded with Shell & BYD logos.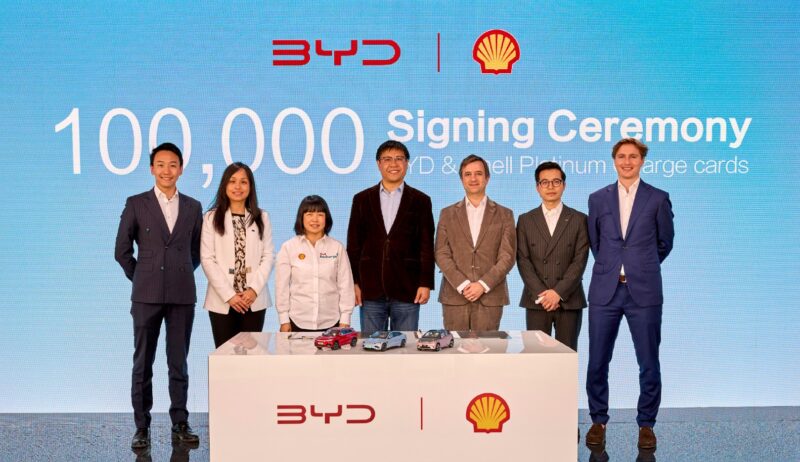 BYD announced in a press release (in Chinese), accessed by CarNewsChina, that the Shell Platinum cards for BYD owners in Europe would feature some exclusive benefits but doesn't provide more information on it, only that charging will be discounted and it will be functional on all 300k European Shell EV charging spots.
"We are delighted to collaborate with Shell in launching exclusive membership benefits for BYD's European customers, aimed at providing convenient charging experiences. BYD owners will now have access to more than 300,000 Shell charging terminals across Europe at preferential prices," commented Shu Youxing, General Manager of BYD European Sales Division.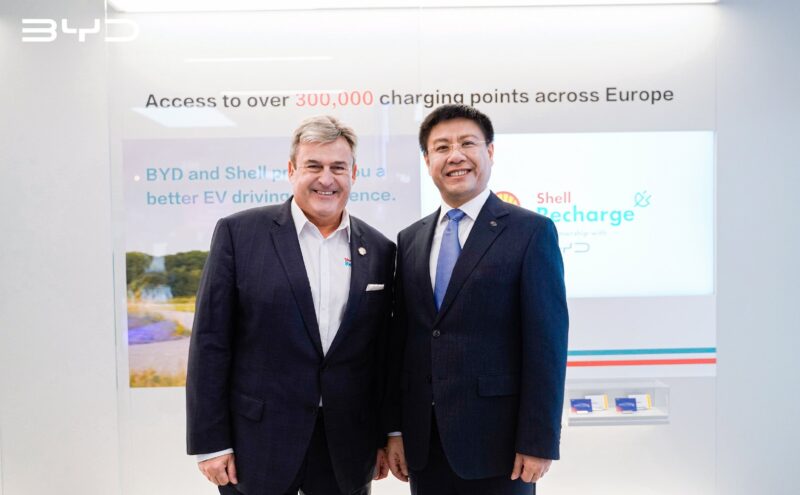 István Kapitány, Shell's Vice President, expressed his pleasure in assisting BYD's expansion across multiple countries, including China, India, and Europe. "Through this partnership in the European market, Shell aspires to leverage its expansive charging network to provide BYD owners with an improved EV charging experience," according to Kapitány.
BYD and Shell in China
In March last year, BYD and Shell signed a global strategic cooperation to 'jointly accelerate electric vehicle transformation' and enhance the charging experience of BYD customers. BYD and Shell established a joint venture in China that operates over 10,000 EV chargers.
Shell & Nio
From other Chinese EV makers, Nio signed a similar agreement with Shell in 2021 and deepened the cooperation in August 2022 when both companies announced they would build charging infrastructure together. However, the extent of the BYD-Shell agreement looks even more profound than what Shell signed previously with other car makers.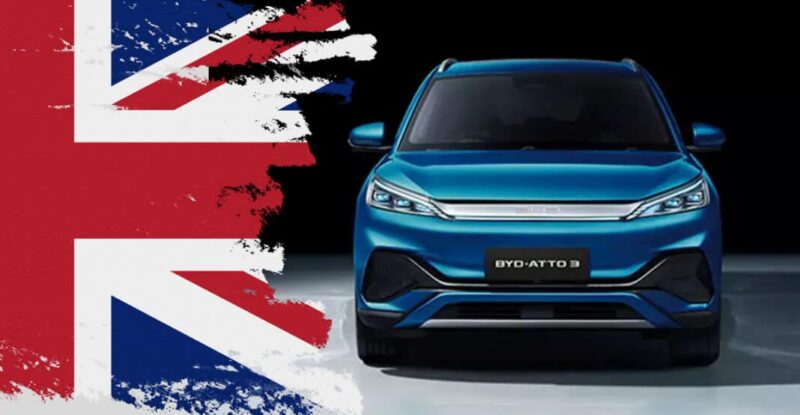 BYD plans to build a plant in Europe, and the first car should roll off the production line in 2025. Meanwhile, BYD expanded to the UK with its Atto 3 SUV, which started deliveries in March and sells BYD Atto 3, Han, and Tang in Germany.