On April 18, the BYD Song L concept premiered at Shanghai Auto Show. It's part of the Dynasty series. The car is an electric fastback SUV, and BYD calls it a B-class EV. It is underpinned by e-platform 3.0 and features CTB (cell-to-body) battery packs. The battery itself is an LFP Blade battery.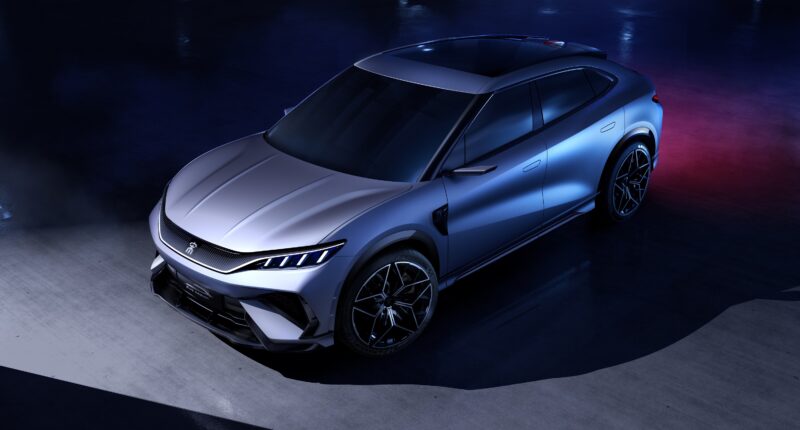 BYD announced during the brief press conference that the high-end Song L model would launch later in 2023 and aims to compete with Tesla Model Y. The price is expected to be around 300,000 yuan (43,600 USD), and model Y starts at 261,900 yuan (38,000 USD).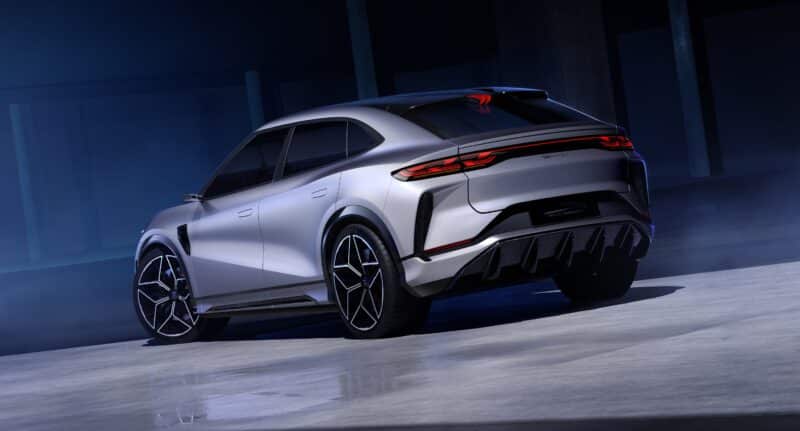 The car features frameless doors, an electric rear spoiler, and 'Vanguard Dragon Beauty' design language. As usual, BYD says the L targets young people. It seems no EVs for older folks in China.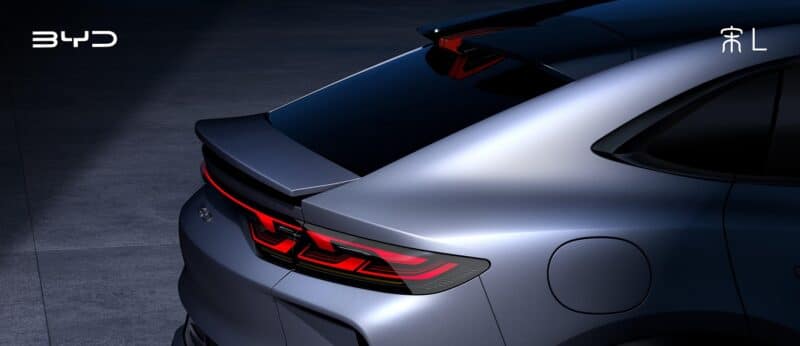 BYD Song L will be equipped with the new body control system, DiSus-A, which controls air suspensions. The car will be four-wheel drive, but we will have to wait for details. The market release is expected in the second half of the year.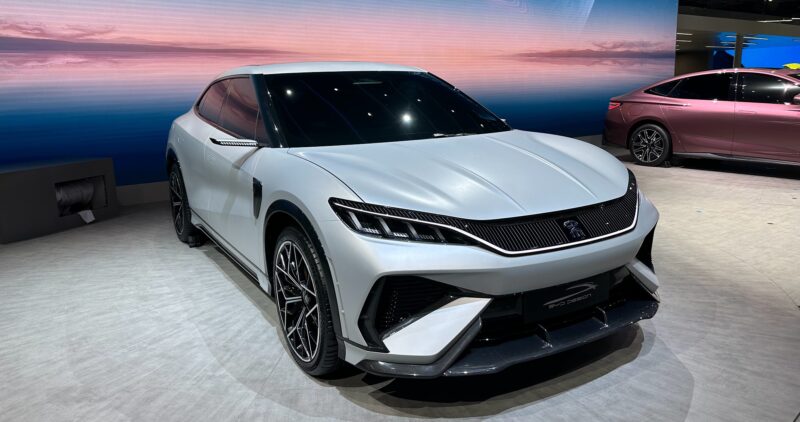 BYD sold a total of 1,868,543 vehicles in 2022. Notably, the Song SUV series, which includes Song PLUS New Energy and Song Pro New Energy, accounted for an impressive 478,811 units sold on its own.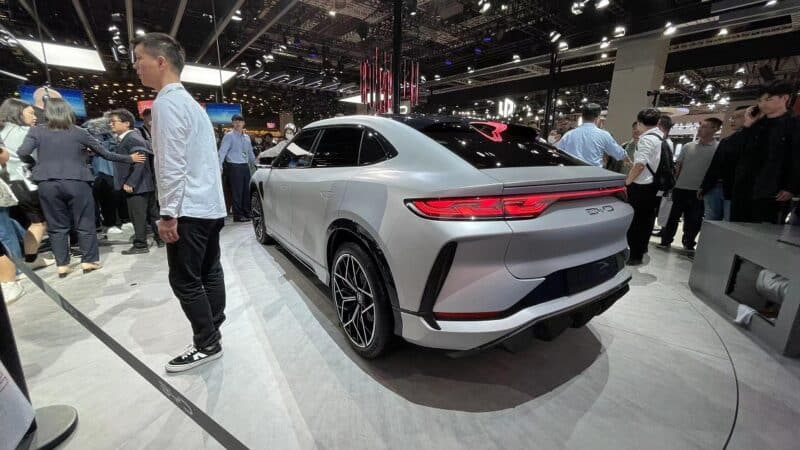 No dimensions of Song L were revealed, but as my colleague Dong pointed out, the body size of Song L is likely to be between Song PLUS EV and Tang EV. For reference:
Song PLUS EV size is 4705/1890/1680mm, with a 2765mm wheelbase
Tang EV size is 4900/1950/1725mm, with a 2820mm wheelbase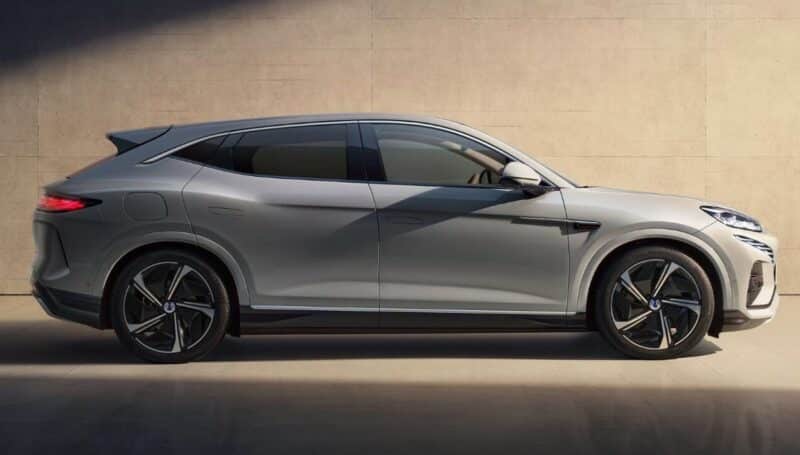 On April 11, the Chinese regulator exposed the 2023 version of the Song Plus EV, revealing a brand-new design language with more horsepower. Now the brand new Song L also shows a different design from the 2023 Song Plus EV, being more similar to the new Denza N7 than the original Song Plus. We will keep an eye on that for more details.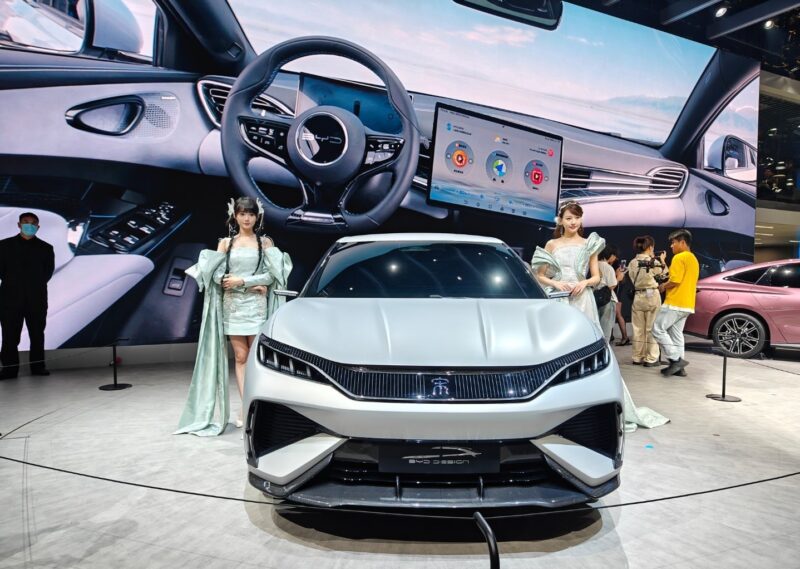 Edit April 18, 7:08 pm (GMT+8): BYD finally got rid of theatrical Build Your Dream writing on the rear and replaced just with BYD on Song L. We all hope that this will make it to production. Thanks to our fan Knut for pointing that out.
And as our readers know, despite BYD officially explaining the acronym as Build Your Dreams, Wang Chuanfu, the company z founder, said that the letter combination had no specific meaning when he came up with it. Afterward, however, the interviewer states that a smiling Wang confided with him that the acronym really stands for "Bring Your Dollars."
You can read more about BYD history in the CarNewsChina series Big Read.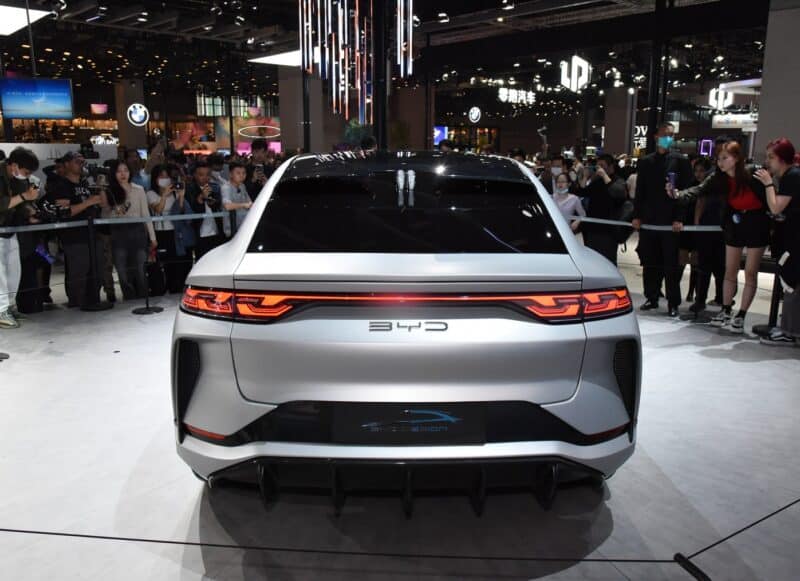 ---
Read more about
Shanghai Auto Show 2023
---