On April 13, Jetour T-3 concept SUV debuted in China. Jetour is a brand under Chery, and T-3 is their second off-roader. The car is built on the Kunlun platform and will offer pure EV, PHEV, and EREV options.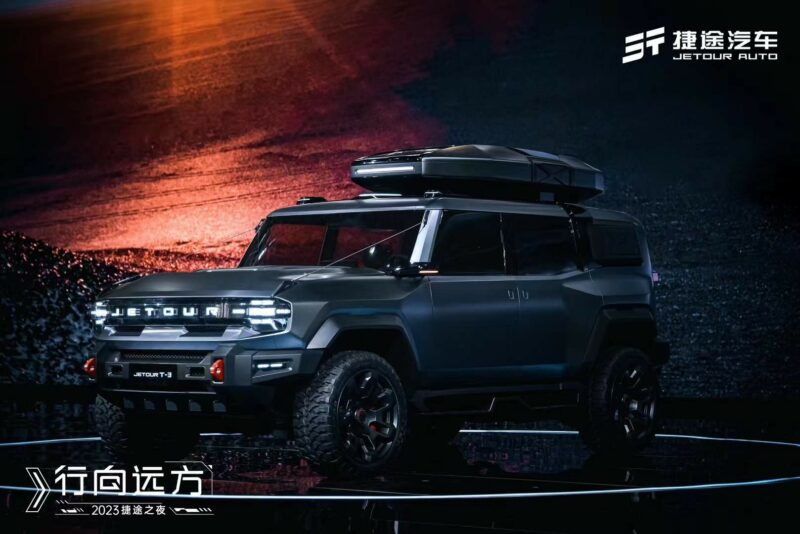 Jetour currently sells 13 different SUVs, including one pure electric. But 13 cars is not enough so last month Jetour six new cars. One was Jetour's first off-roader, T-1, called Traveler in China, which had a public debut at the event. T-1 will start delivereis in Q3. And today, the T-3 concept was unveiled.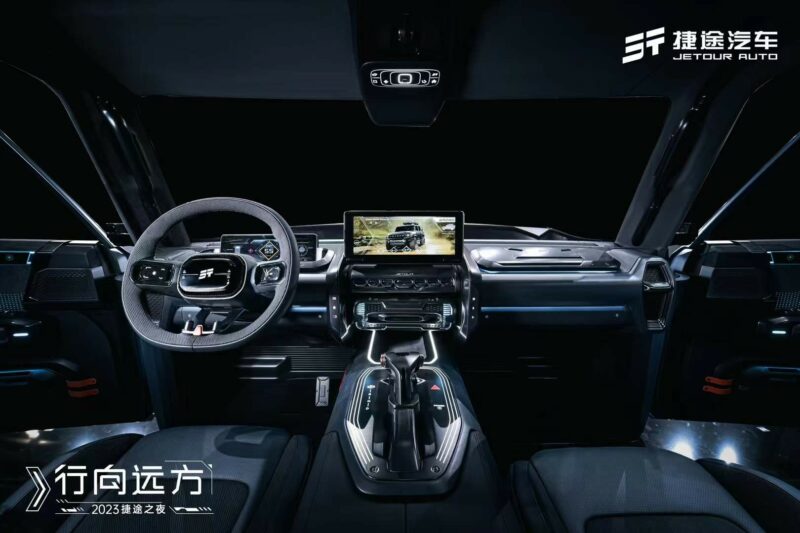 The off-road monster will be 5.3 meters long, 2 meters wide, and 1.9 meters high, with a wheelbase of about 3 meters. The second row has only two seats, so the T-3 is a four-seater. The rear passenger doors are hinged at the rear rather than the front; this solution is usually called suicide doors.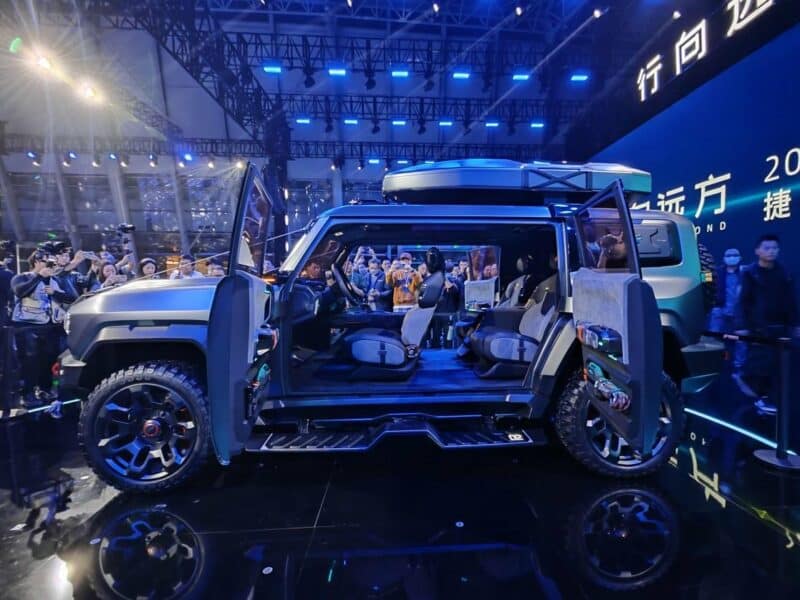 The car will have four electric motors, each 250 kW, and a peak torque of 400 Nm. The vehicle's total power will be over 1300 horsepower, and the acceleration is 0-100km/h in 3 seconds. The extended range version (EREV), where ICE only charges the battery, will have a range of 1400 km with a full tank and full battery and an efficiency of 3.5 kWh/liter.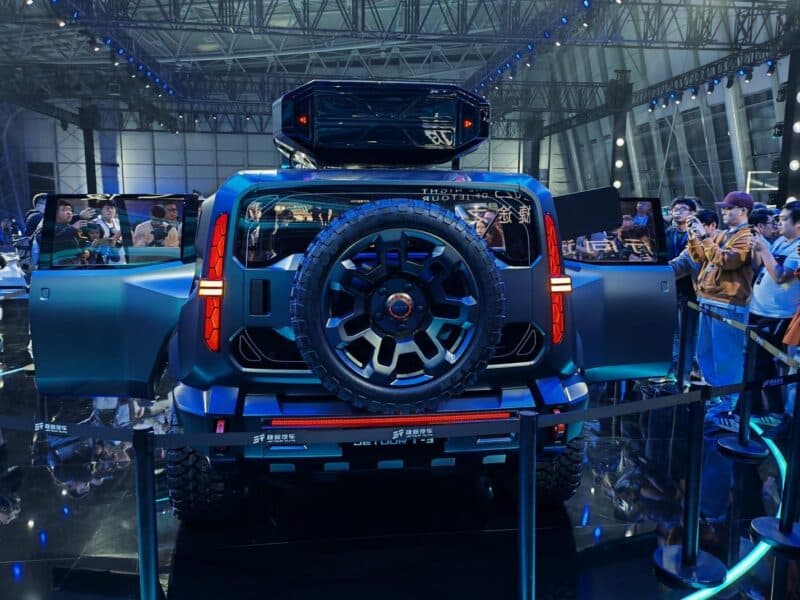 Jetour also presented its Kunlun platform, which underpins T-3 and supports BEV, PHEV, and EREV vehicles, SUVs, off-roaders, and pickups. The following vehicle in Jetour's lineup is a P-2/P-3 pickup truck based on Jetour T-3, so Kunlun will most likely underpin it. Jetours claims that the Kunlun platform will have L4 autonomous driving capability.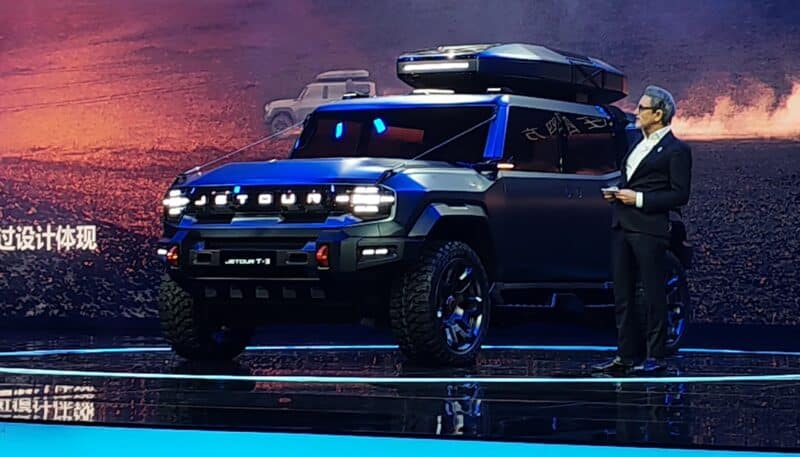 Editor's comment
In March, Jetour sold 19,507 cars in China, 94% up from the same month last year. The sales Q1 2023 are 51,948 cars, up 94% YoY. Chery also launched a new premium EV called Sterra last week, and it seems we will hear a lot in 2023 about this Wuhu-based automaker who remained rather quiet the last few years and got headlines mainly with their mini EVs under the QQ brand.
Jetour T-1, T-3, and the Kunlun platform will be displayed on April 18 at Shanghai Auto Show.