Xpeng G6 mid-size electric SUV arrived at Shanghai Auto Show for its public debut. It is built on Xpeng's second-generation platform, SEPA 2.0, and supports 800V fast charging. G6 is the first EV sitting on SEPA 2.0.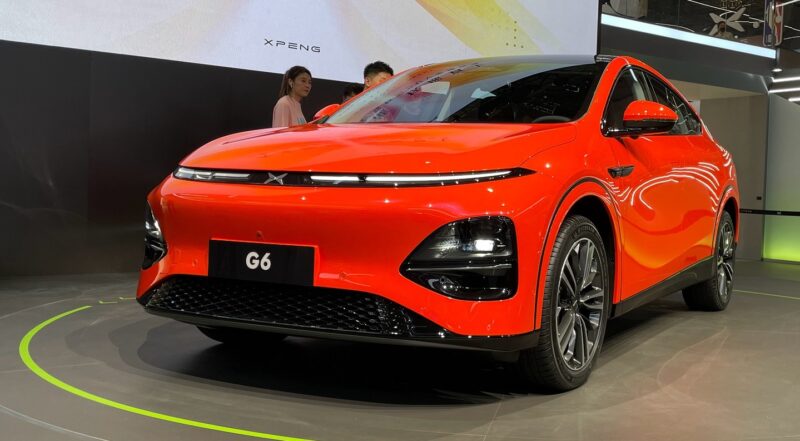 The electric coupe SUV will come with a single-motor RWD and dual-motor 4WD version. The single motor will have 218 kW and 440 Nm, and the dual engine will add 140 kW to that, having a combined power of 358 kW (460 HP) with a peak torque of 660 Nm.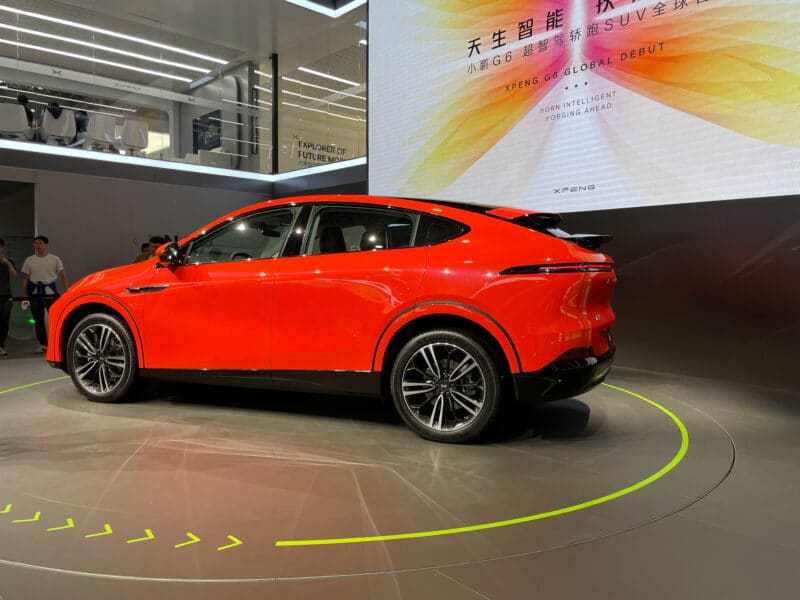 In terms of dimensions, its length, width, and height are 4753/1920/1650mm, respectively, and the wheelbase is 2890mm. The top trim level will feature lidar, and all cars will have an optional XNGP self-driving system, which CarNewsChina reviewed last week inside Xpeng P7i refreshed EV sedan.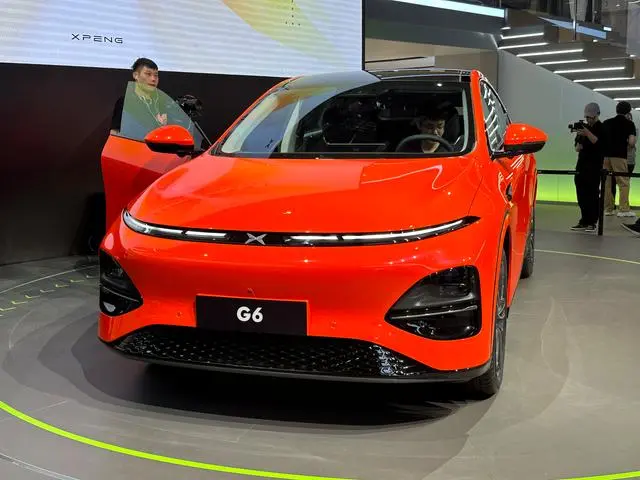 Xpeng said the price would be 200,000 – 300,000 yuan; however, an internal pricelist leaked online to see the trim levels and their prices.
| | | | |
| --- | --- | --- | --- |
| Trim name | Price (yuan) | Price (USD) | Battery |
| G6 590 Pro | 239,900 | 34,900 | LFP 3C |
| G6 780 Pro | 259,900 | 37,800 | NMC 3C |
| G6 780 Max | 279,900 | 40,700 | NMC 3C |
| G6 700 Max | 299,900 | 43,600 | NMC 4C |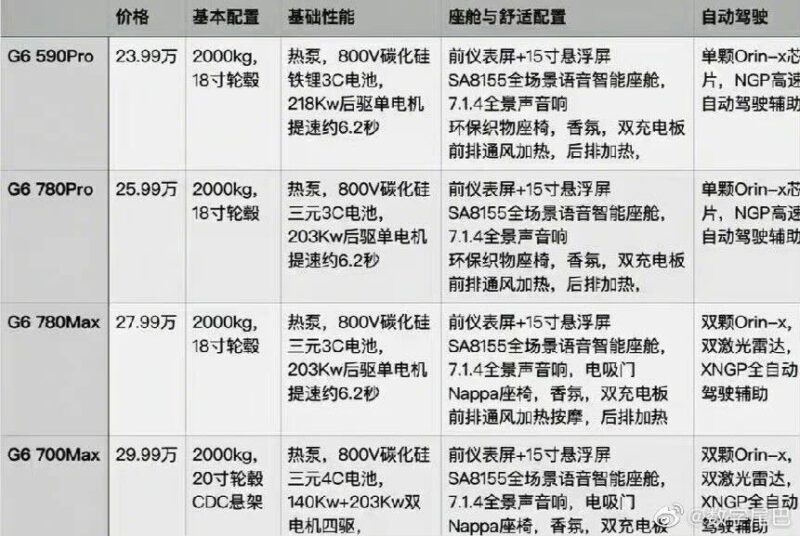 The battery supplier is CALB (CATL's Chinese competitor), and the entry-level version is supposed to get an LFP battery. In contrast, the top trim level version will have a ternary NMC battery.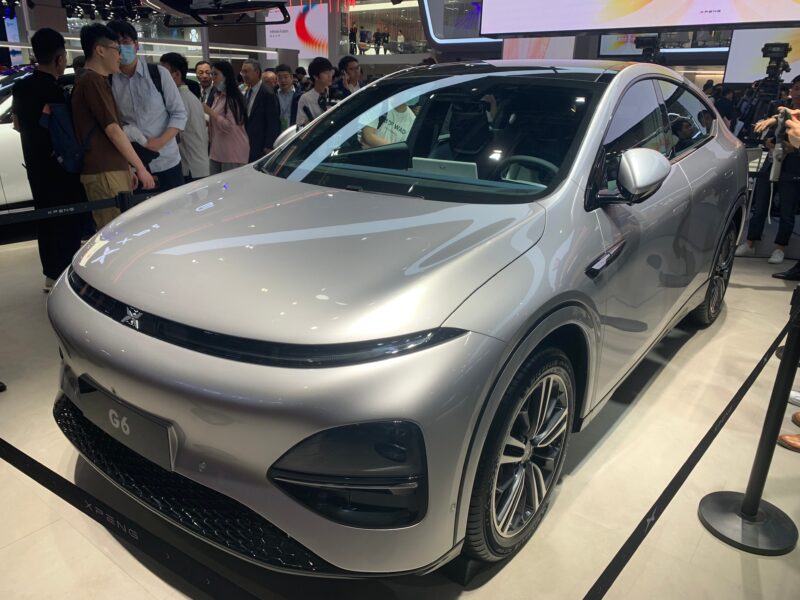 The battery capacity wasn't officially announced, but from the leaks, we understand that the entry-level model will have LFP 66 kWh pack good for a 590 CLTC range, and higher trims will have NMC 87.5 kWh pack good for a 780 km CLTC range with signal motor and 700 km range with the dual motor.
Xpeng claims it can get 300 km with a 10-minute charge thanks to its 800V high voltage SiC platform and 3C battery technology.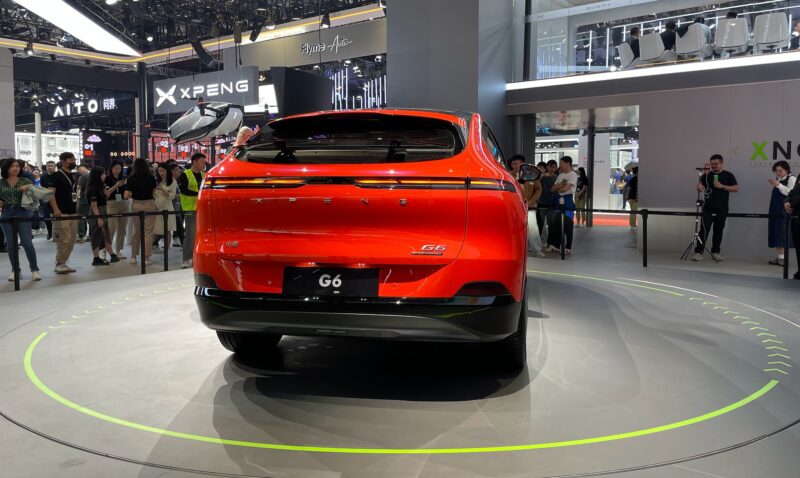 "The G6 uses advanced technology that integrates the battery into the car body for improved driving control, safety, and noise reduction. This technology also enhances the car's body rigidity to meet high safety standards in China, North America, and Europe. Additionally, the G6's chassis has been optimized by a German team for better performance," says Xpeng in a press release sent after the official presentation.
Xpeng also points out that G6 is the name for the Chinese market only.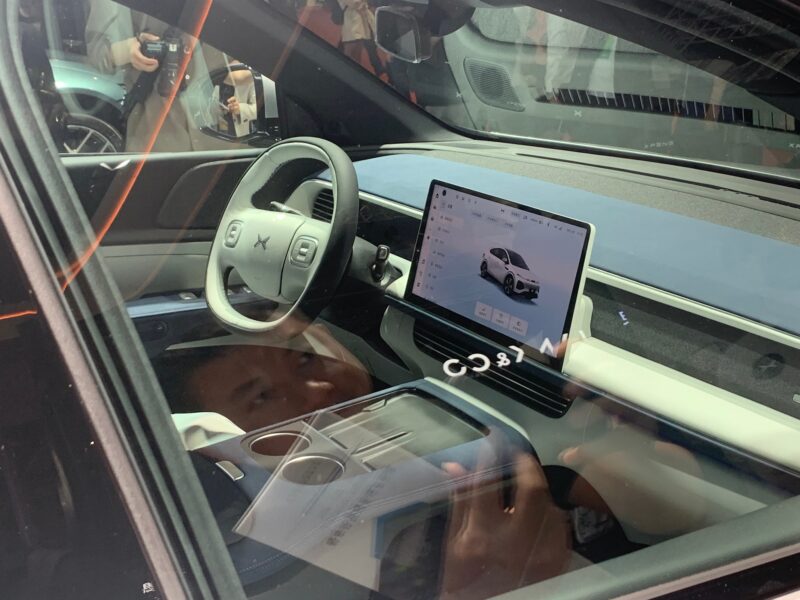 Xpeng G6 will start deliveries by the end of Q2.
Editor's comment
Xpeng G6 is a crucial car for Xpeng, and they need it to succeed. Looking at the specs and price, there is only little they could do better, at least on paper. They position it as a premium EV for the masses and expect it will help them boost sales as the G9 flagship SUV is not doing as well as expected. I cross my fingers for Xpeng, as they have good products but have been struggling heavily over the last year. Their P5 sedan was a great EV but didn't get much attention and was drastically reduced in terms of trim options in November last year. In Europe, it didn't even start deliveries despite being announced and showcased – I even test-drove it in Norway last summer. Also, Xpeng's XNGP is one of China's best ADAS and self-driving solutions but is slightly underrated.
Moreover, Xpeng tried to launch in Europe last year, quietly withdrew, and then re-launched earlier in 2023. Also, it was dealing with reorganization for the whole autumn of 2022, finally appointing an ex-GWM veteran Wang Fengying as their new CEO, replacing the company founder, He Xiaopeng.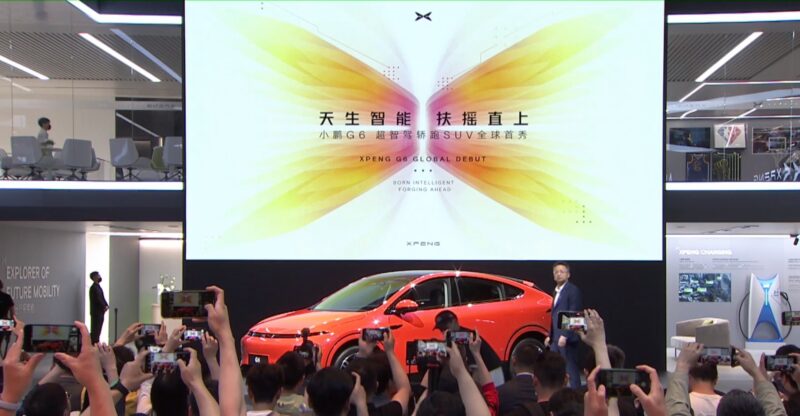 Despite Xpeng doing lots of things right, it demonstrates how tough the EV market is, especially in China. Indeed there are a lot of hopes for G6, and XPeng just made the first step to make it succeed. But it won't be easy against the newly unveiled BYD Song L or Tesla Model Y. We will keep an eye on it.
Further reading: Xpeng P7i Test Drive: Hands-Free Driving Comes to Life
---
Read more about
Shanghai Auto Show 2023
---