BYD has launched the new entry-level electric hatchback Seagull. The car was unveiled at the 2023 Shanghai Automobile Exhibition and is part of BYD's Ocean series. The company has also announced that the Seagull has started pre-sales, and after the press conference, it received 10,000 orders in 24 hours.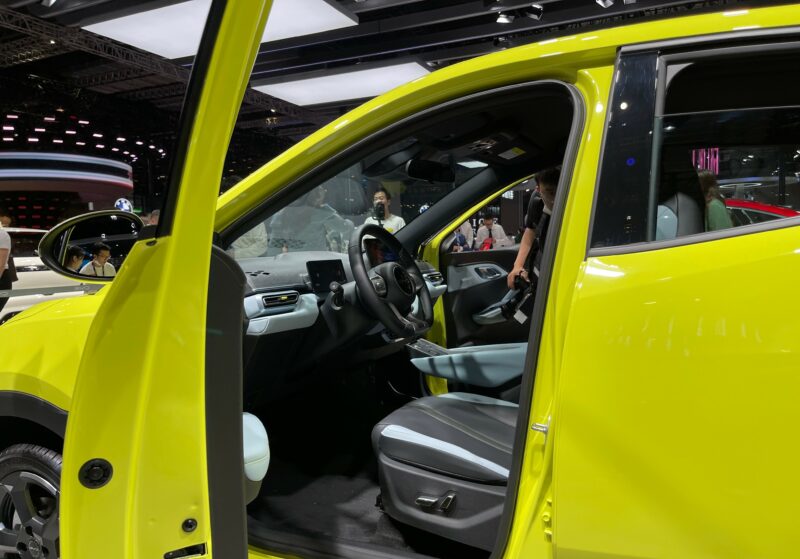 The Seagull is built on the e-platform 3.0 and has two battery options. The first is a 30 kWh BYD LFP battery with a range of 305 km CLTC. The second is a 38 kWh BYD LFP battery with a range of 405 km CLTC. Both battery options support DC fast charging, allowing the Seagull to recharge up to 80% in 30 minutes.
The Seagull is powered by a 55 kW (75 hp) motor, which gives it a top speed of 130 km/h. Its dimensions are 3780/1715/1540 mm, and its wheelbase is 2500 mm. The Seagull has a 4-seater and 5-door configuration.
Inside the Seagull are a 5-inch instrument cluster and a 12.8-inch infotainment system. The steering wheel has a flat bottom, a wireless charging pad, and two cup holders for convenience.
BYD Seagull positioned below the BYD Dolphin hatchback. The BYD Dolphin has a higher price point of 116,800 – 136,800 RMB (16,700 – 19,600 USD) in China. The BYD Dolphin hatchback is currently the best-selling car in China in this size range, selling 20,000 to 30,000 units per month.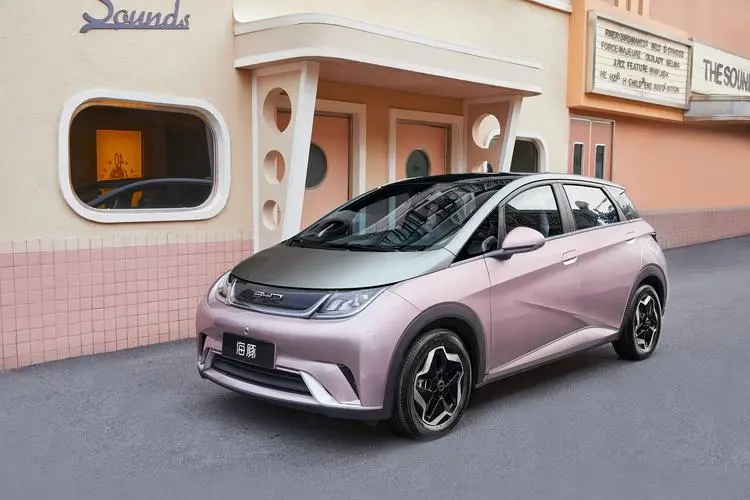 The Seagull's direct competition is the Wuling Bingo. The SAIC-GM-Wuling joint venture designed Wuling Bingo. The car offers slightly larger dimensions than the Seagull, a 50 kW motor, and a 333 km CLTC range for 59,800 RMB (8,700 USD).
Editor's Comment
BYD reborn its annual sales targets of 3 million EVs and PHEVs at the press conference. BYD sold 552,000 vehicles in the first quarter of 2023, achieving 18.4% of the target. The average monthly sales from April to October were 272,000 vehicles to achieve the target. The price of BYD Seagull is lower than most other EVs, and the launch of BYD Seagull will help BYD increase sales.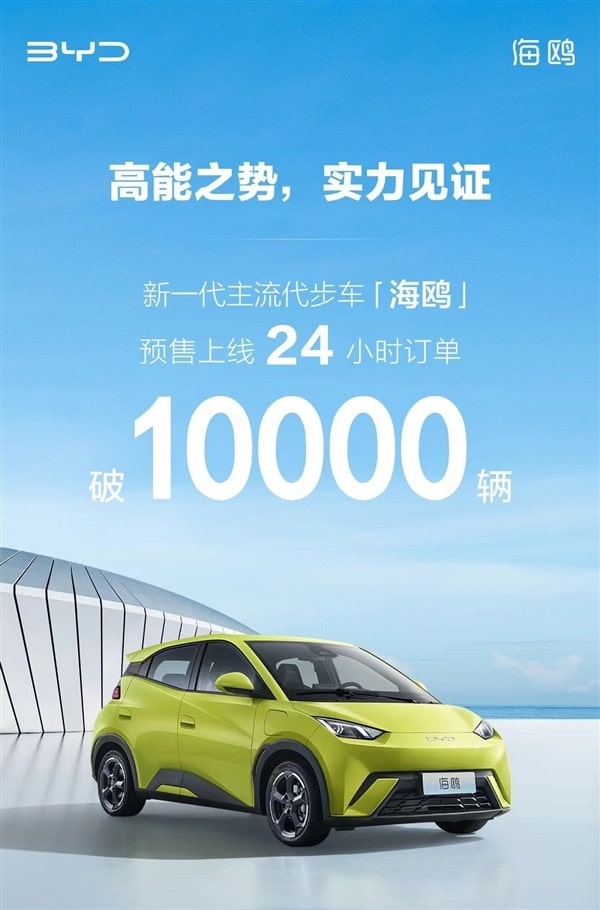 Source: BYD