Name of the recently launched BYD's F-Brand was finally disclosed in China. It has appeared that its Chinese name will be Fangchengbao. And it literally translates as "Equation Leopard". What equation does BYD want to solve with it? Let's find out together.
BYD F-Brand brief story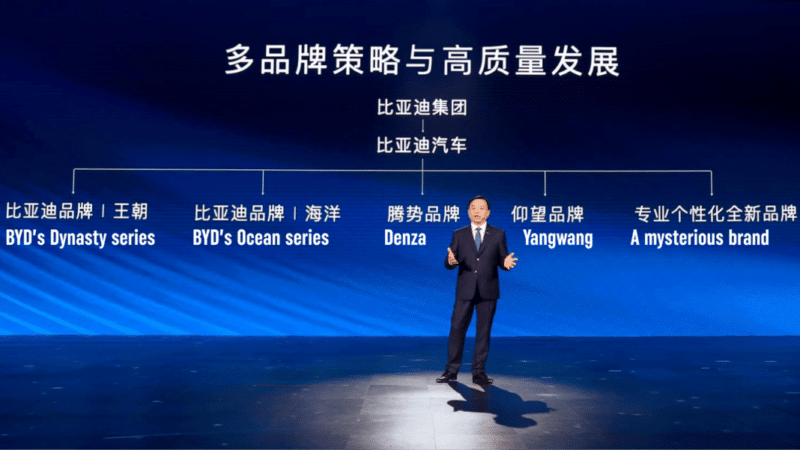 We will remind you that we have firstly met this 'Leopard' last year, when BYD announced a mysterious "professional and personalized" brand that will launch in 2023 as a marquee between Denza and Yangwang. Later, the first vehicle for this brand leaked online in China. It has appeared to be the PHEV SUV codenamed SF. At the same time, the brand's codename 'F' was disclosed. Back to the SF, it is a 5-meter SUV with 680 hp and a mixed CLTC range of 1,200 km. Its price range was said to be between 400,000 – 600,000 RMB (57,000 – 86,620 USD). It was also rumored that BYD will launch a pickup truck as the second F-Brand vehicle.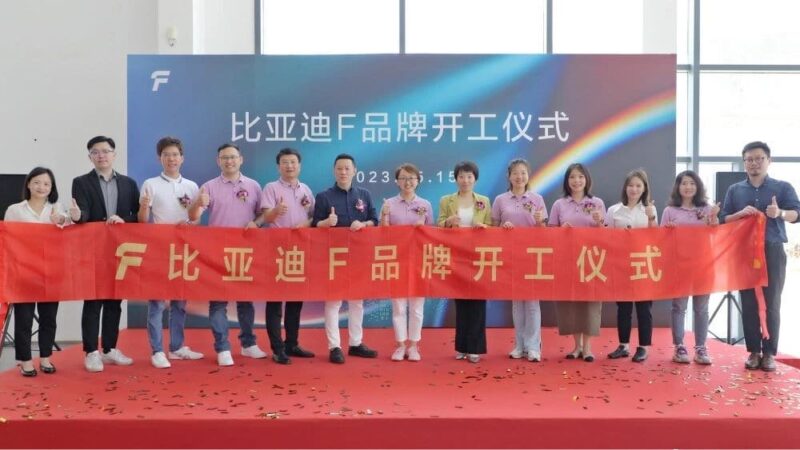 On May 15, F-Brand was finally launched in Huizhou, Guangdong province. Its logo was also unveiled, looking like the F-letter. Some insiders also mentioned that the assembly process of the F-Brand vehicles will take place in BYD's new factory in Zhengzhou, Henan. Its production was launched there in April this year, beginning with the BYD Song Plus SUV. We have also assumed that the name of the F-Brand can be 'Flyer' since the company reserved this trademark last month. However, the truth was somewhere else.
BYD F-Brand's name exposed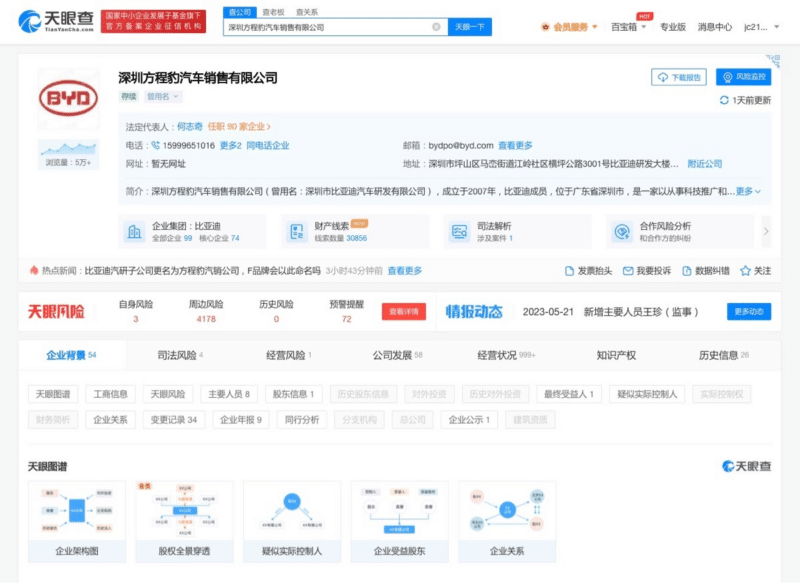 The official name of the F-Brand was exposed in an unexpected way. Shenzhen BYD Automobile R&D Co., Ltd was renamed to Shenzhen Fangchengbao Automobile Sales Co., Ltd. Speaking about this company, it was founded in 2007 and it is fully owned by one and only BYD Co., Ltd. Its business scope added NEV (new energy vehicle) accessories sales, auto parts and accessories manufacturing, battery sales, etc. Moreover, its registered capital enlarged from 5 million RMB (709,000 USD) to 50 million RMB (7,09 million USD).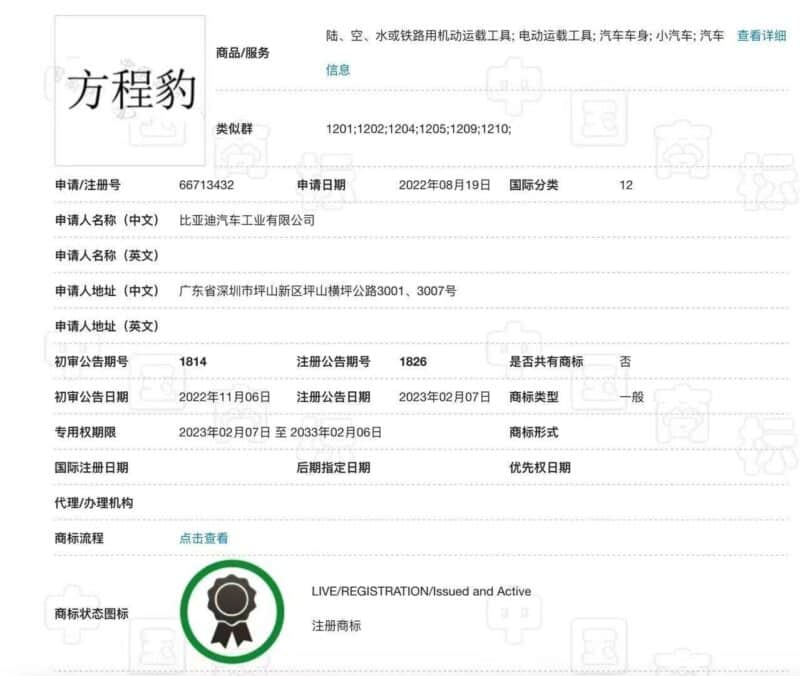 Moreover, in August last year BYD applied for the registration of the Fangchengbao trademark. In a note to the trademark, BYD clarified that it will be used for automobiles and electric vehicles (yes, there are different categories for them in China). And finally, let's discuss this long Chinese name. In fact, it consists of three hieroglyphs, just like BYD's Chinese name (比亚迪). In Chinese, the Fangchengbao name is written as "方程豹". We can translate the first two hieroglyphs here as 'Equation'. As for the third hieroglyph, it translates as 'Leopard'. So, the brand's name can be translated as "Equation Leopard" or "Formula Leopard". This name sounds really strange, but this is what BYD has come up with. Anyway, it was confirmed that the F-Brand will be called Fangchengbao. So, we have to get used to it.
Editor's comment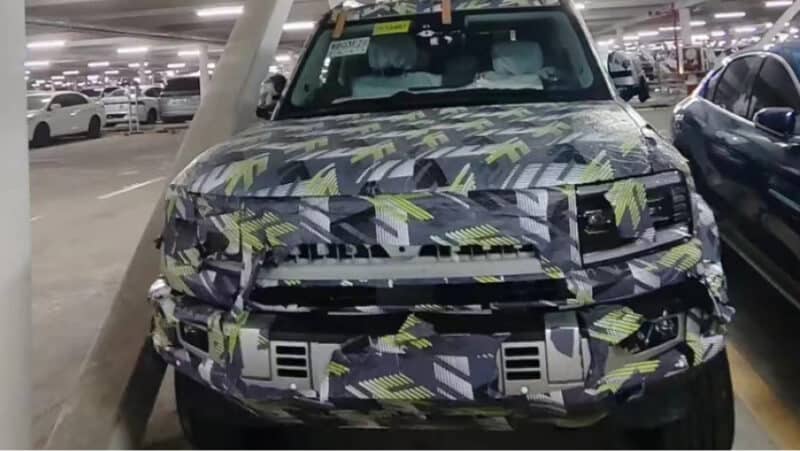 Aside from a quirky name, Fangchengbao is a really promising NEV brand. It can become a strong competitor to German legacy brands in China because of the powerful powertrains, reasonable pricing and loads of tech on board. But if BYD will decide to send it overseas, they have to come up with a better name. Or it will become the equation that can't be solved.