The BYD FangChengBao SF plug-in hybrid off-road SUV was revealed in fan render images. Moreover, its interior spy shots leaked online for the first time, showing a huge floating screen and a quirky center tunnel. We have gathered all the details about this exciting vehicle in a single article.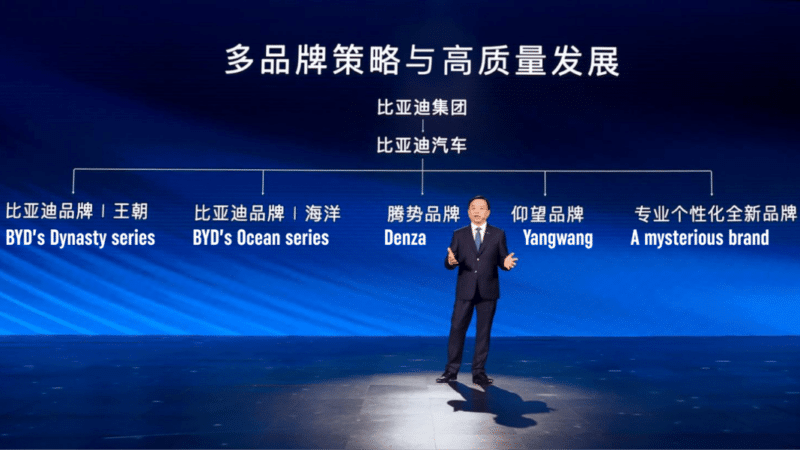 Before we crack on with the SF off-roader, let's talk a bit about the FangChengBao brand. It has become the main topic of this week, with the launch event and the official name leak. We will remind you that it was first released in November last year as a "professional and personalized" brand. Later, its code name appeared to be F-Brand. On May 15, BYD officially launched it. And yesterday it was disclosed that the F-Brand's name will be FangChengBao. It translates as 'Equation Leopard' or 'Formula Leopard'.
FangChengBao model line will comprise plug-in hybrid vehicles within the price range of 400,000 – 600,000 RMB (57,000 – 86,620 USD). As for its model line, it will be represented by SUVs and pickup trucks. In China, the FangChengBao brand will rival German legacy brands such as Mercedes-Benz, Audi and BMW.
BYD FangChengBao SF fan render images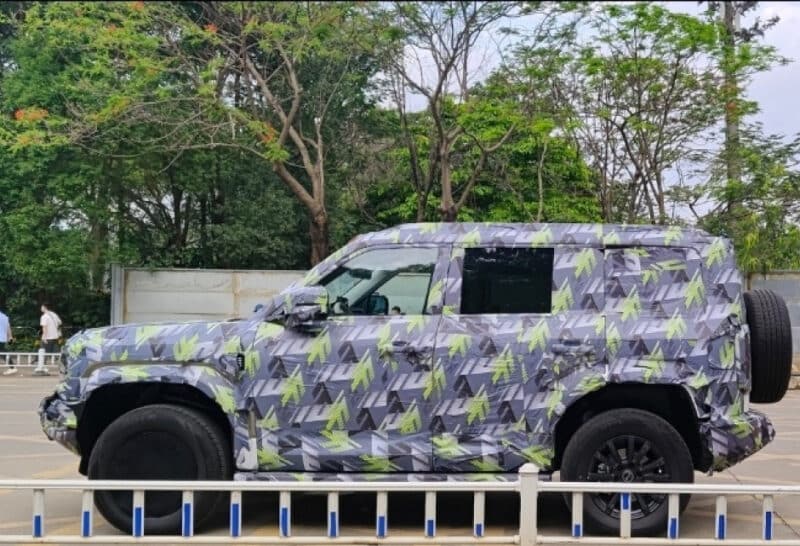 In March, the SF SUV was firstly spied in China. Later, BYD made their own 'spy shots' of this vehicle, which are really professional and carefully chosen pictures. Anyway, since March, quite a lot of SF spy shots have leaked online. Based on them, some Chinese car enthusiasts made render images of this SUV. Before we will get to them, we will remind you that the SF's length reaches 5 meters. Its peak power is 680 hp and a mixed range is 1,200 km (CLTC).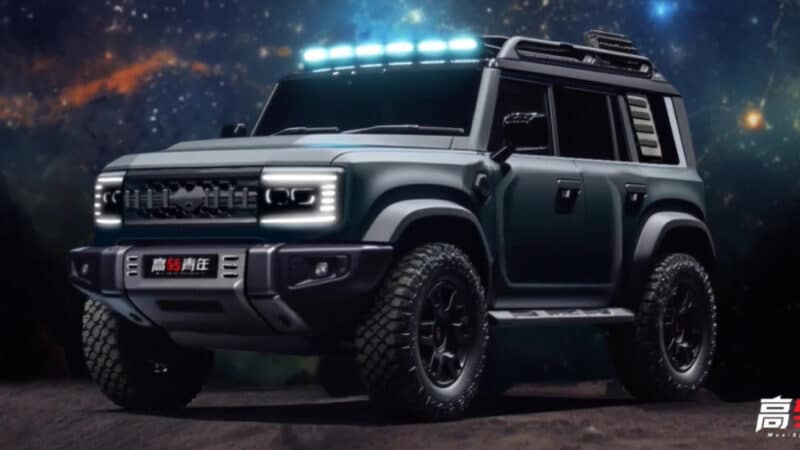 Now, let's talk about those render images, starting from the front of the FagChengBao SF. As we can see, it has a look of the true off-roader with a high bonnet line, a flat windshield and huge side view mirrors. The SF fenders are seemingly wide and its trapeze-shaped front bumper is huge. We can also mention here that the approach angle of the SF is just insane. Of course, it is just a fan's renders, but the actual car in spy shots had an awesome approach angle too.
There are fog lights integrated into the front bumper. As for the headlights, they have brawny, rectangular shape. Between them, we can see the grille of the SF, since it is a PHEV with an ICE under the hood. On top of the roof, the SF has roof rails and lights.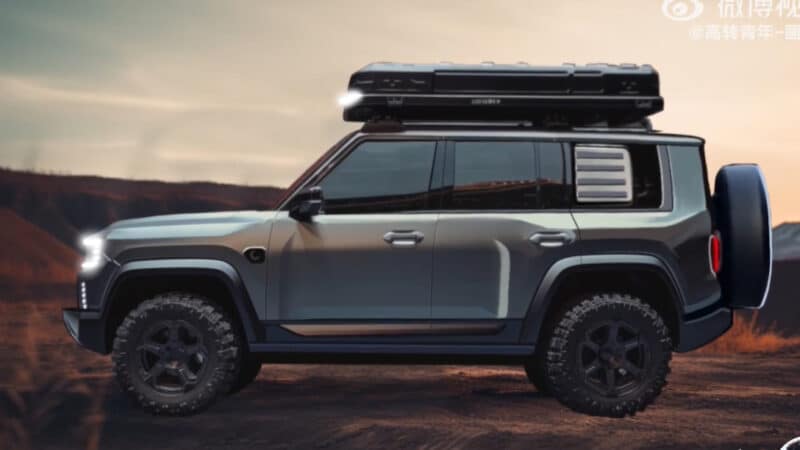 From the side, we can see that the SF got black five-spoke wheels, regular door handles and self-driving system sensors. As for the back of this SUV, it has got a pronounced rear bumper, a spare wheel mounted on the rear door, a pair of vertical taillights and a stop light under the small roof spoiler.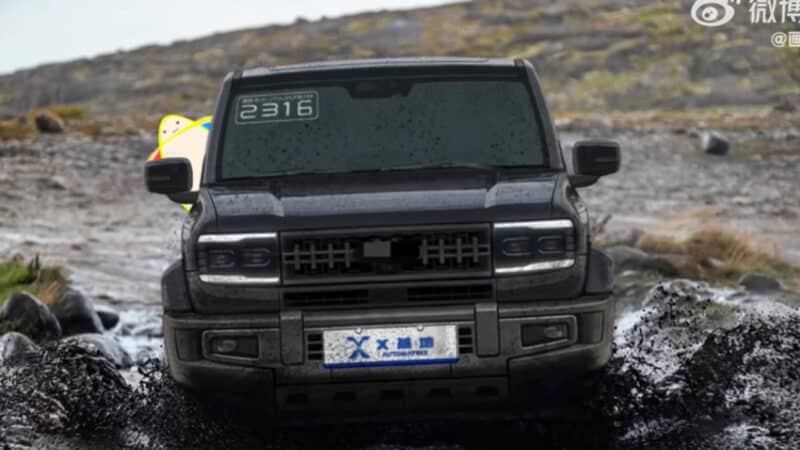 We should also mention that another car enthusiast made a bit different render images. But, in general, the SF looks quite similar in both versions.
BYD FangChengBao SF interior spy shots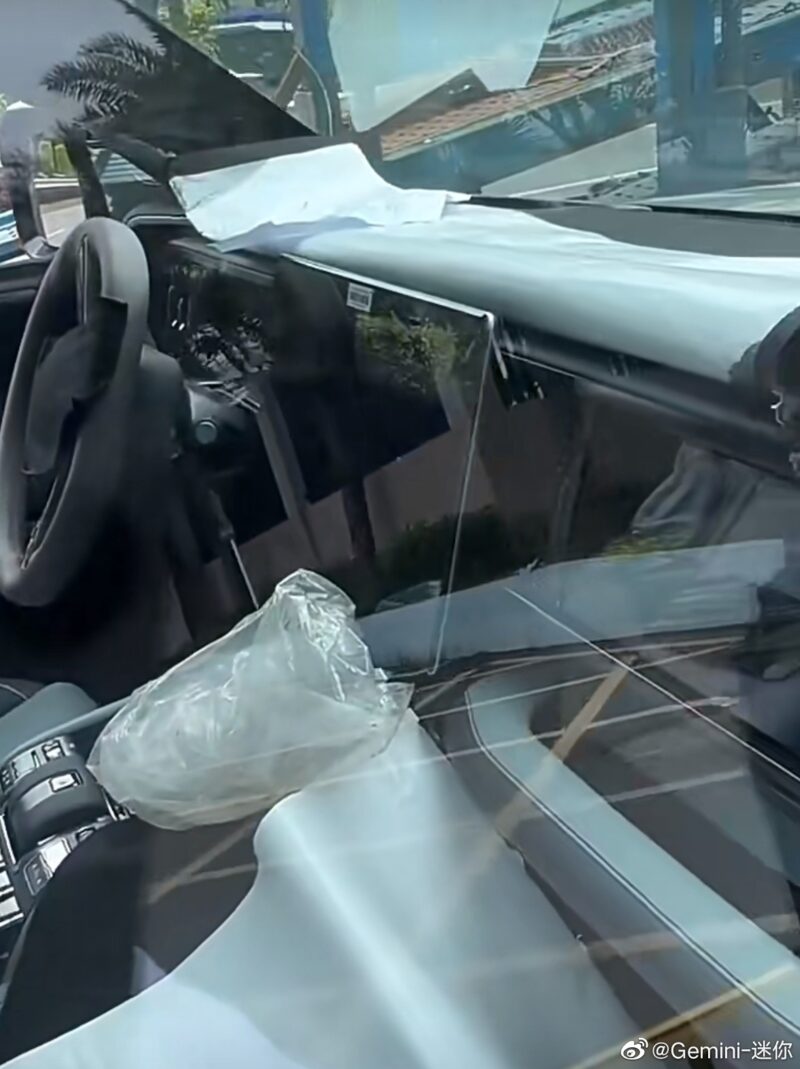 Luckily, some 'spies' have also managed to shoot the interior of the FangChengBao SF. As we can see, it has got a large floating screen. It looks like a standard BYD monitor that can rotate portrait-landscape. Its diameter reaches 15.6 inches. Next to the screen, we can see a D-shaped steering wheel. From the other side, we can point out a handle that looks quite similar to the Mercedes-Benz G-Class.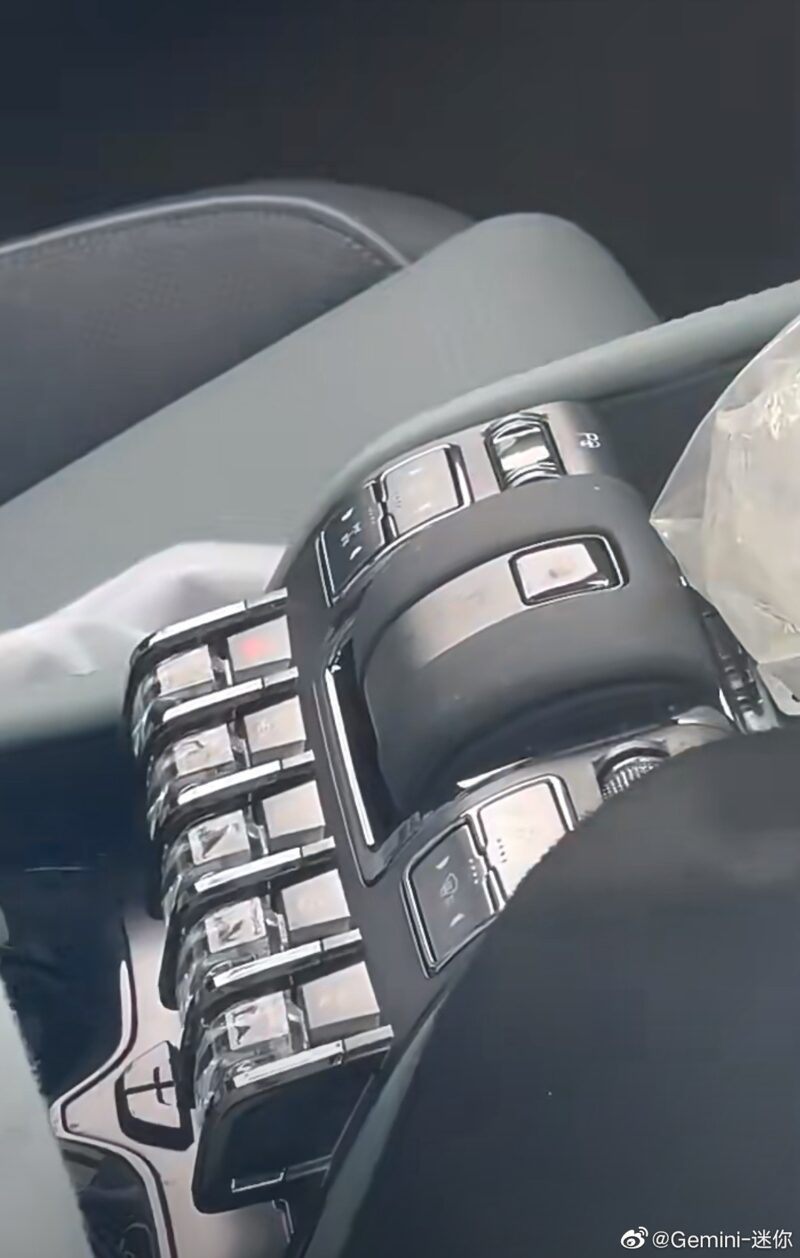 As for the center tunnel, it is drastically unfinished. But we can still point out an interesting detail. We are speaking about a strangely shaped monostable gear shifter. It is surrounded by physical buttons. Some of them can be used to control the 4WD system, while others are for the climate control needs. There are also some quirky buttons that remind old keyboards. Near this element, we can also notice two cup holders. All in all, the FangChengBao SF's interior is still highly unfinished. But we can see that BYD tries to make it as brawny as they can.
Editor's comment
As we can see, the FangChengBao SF is trying to be as similar to the Mercedes-Benz G-Class as it is possible. Its exterior design and some interior features stay in line with the "Big G", as Chinese automotive fans like to call the G-Class. However, the SF SUV will probably cost 3-4 times less that the Mercedes iconic vehicle. So they will never be direct competitors.
Source: Weibo Gemini, Weibo 欧泡泡, Weibo 高转青年-画车魏