The iCar 03 small SUV from Chery Group was spied in China without camouflage during road tests. This vehicle's concept debuted on April 16 as an all-road car with blocky shape and a daring design. Now, iCar is a step closer to launch in the Chinese market. But is iCar 03 really capable of off-roading? Let's find out together.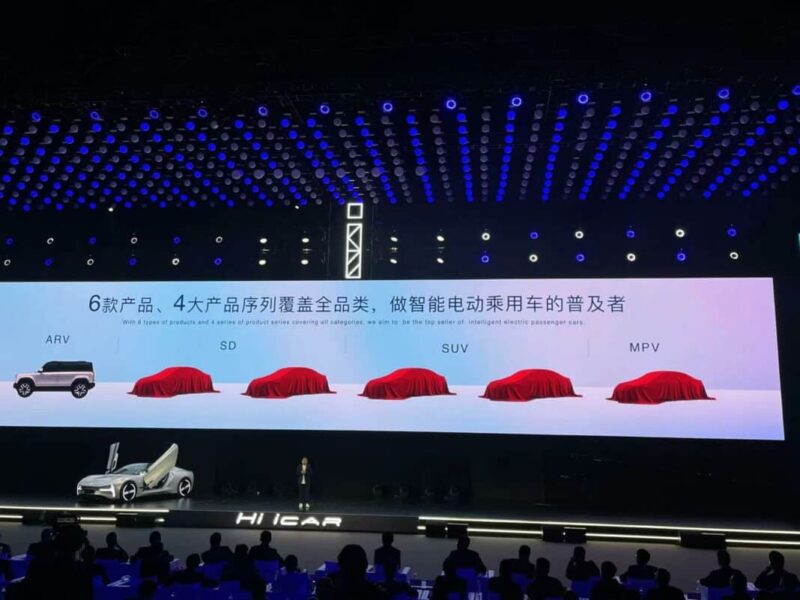 We will remind you that iCar is a recently launched Chery's brand that focuses on electric vehicles for young people. Its model line will comprise seven cars, including the sporty iCar GT coupe and the iCar 03 SUV. So, iCar focuses on sports cars, SUVs. Moreover, later it plans to launch an electric MPV. So, this brand's model line is highly diverse, what cannot but affects its price range. It is pretty wide, lying between 150,000 – 400,000 RMB (21,230 – 56,620 USD). It looks like the iCar 03 SUV has the highest chances to hit the market first, since its road tests started in China.
iCar 03 introduction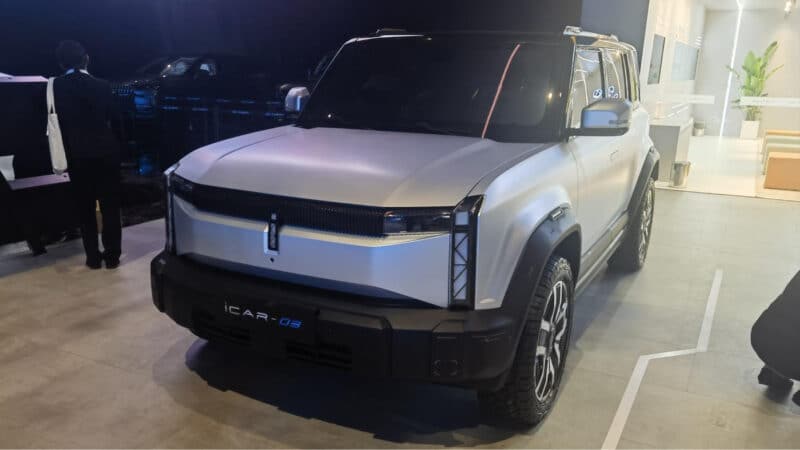 The iCar 03 was firstly displayed at the brand's launch on April 16. It has appeared to be a small SUV. Its dimensions are 4371/1909/1709 mm with a wheelbase of 2700 mm. Chery positions it as an "All-road SUV" with a blocky design, a high bonnet line, wide fenders, and vertical running lights and taillights that form the "i" letter. On the back, the iCar 03 has a case mounted on the rear door. It seems that it can be replaced with a spare wheel. Later, this vehicle debuted at the Shanghai Auto. But it wasn't actually a car, but a concept without interior and a suspension system.
iCar 03 spy shots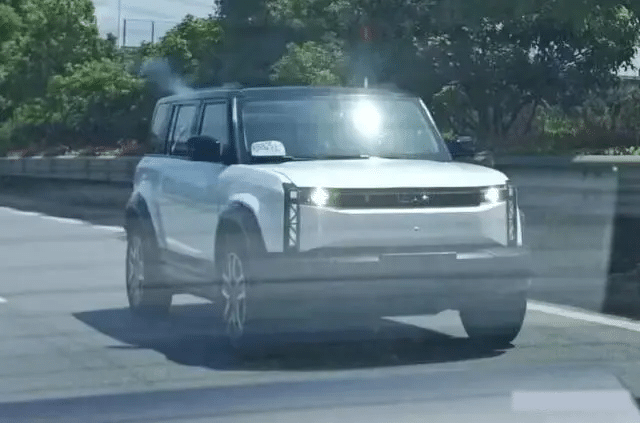 Nowadays, iCar 03 became way more real in China, since its pre-production version was spied in China without camouflage. We can immediately highlight that the 03 adopts an "iCar" inscription instead of the "i" logo, created by the designer of the panda mascot of the 2022 Winter Olympics Games in Beihing (Cao Xue). It is strange that iCar decided to get rid of that logo. But we will remind that it is not the production model. So, iCar still has time to change its mind and bring the old logo back. As we can see, the decorative panel between headlights was also changed.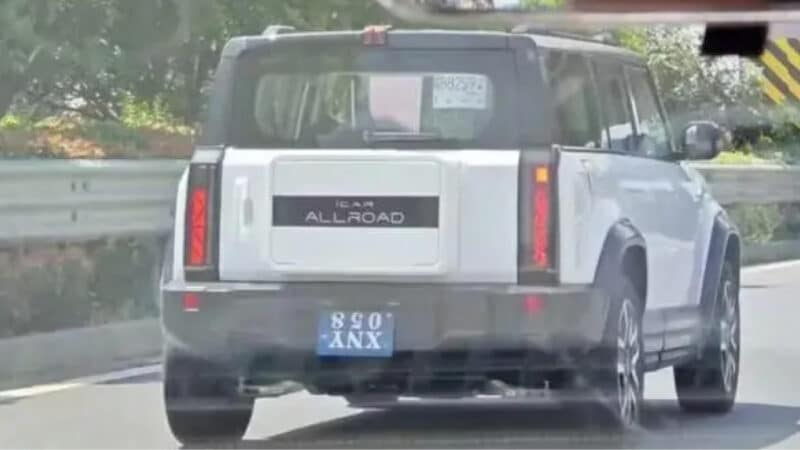 We should also mention that the running lights of the 03 also look different. The thing is the point of each i-letter-shaped running light and taillight unit now acts like a turn signal. So now it is orange but not red, as was presented in a concept car. Other details of the 03's exterior look the same. But we should also pay attention to its suspension. It is made of aluminum and represented by an independent suspension of the rear axle and McPherson on the front one. Insiders shared that this vehicle's ground clearance reaches 170 mm. So it may have a 4WD, but its low ground clearance won't let this car to become a real off-roader.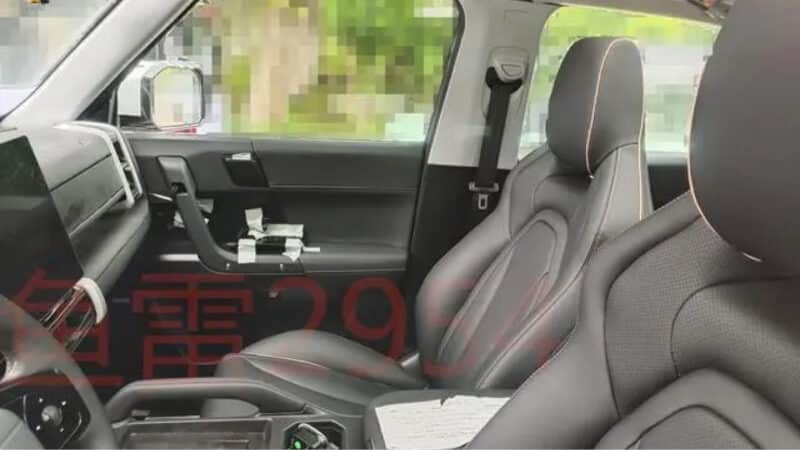 Inside, the iCar has sporty front seats with integrated headrest and notable side support. In general, these seats look close to the Tiggo 7 Plus, one of the Chery Group's SUVs. The center console of the iCar 03 got a large floating screen and a multifunctional steering wheel. As for the center tunnel, it has a wireless phone charging pad, two cup holders and an armrest. It also has two handles that help to create an off-road and brawny look to the interior. We should also mention that the second row of the 03 is quite spacious.
The iCar 03 EV will hit the Chinese market in the fourth quarter of this year with 500 km of range. Later, the EREV version will be also available. It will be able to run up to 1,000 km with a range-extender on. It will also get an L2 self-driving system and a power output, equal to a 2.5-liter turbocharged ICE.
Source: Weibo