On March 20, Chinese automaker Chery unveiled sketches of its first sports car – the iCar GT. iCar is an EV brand under Chery Automobile, established in 2021, focusing on mini electric cars. However, in January, Chery announced they would launch hard core electric SUV and sports car under the new iCar brand.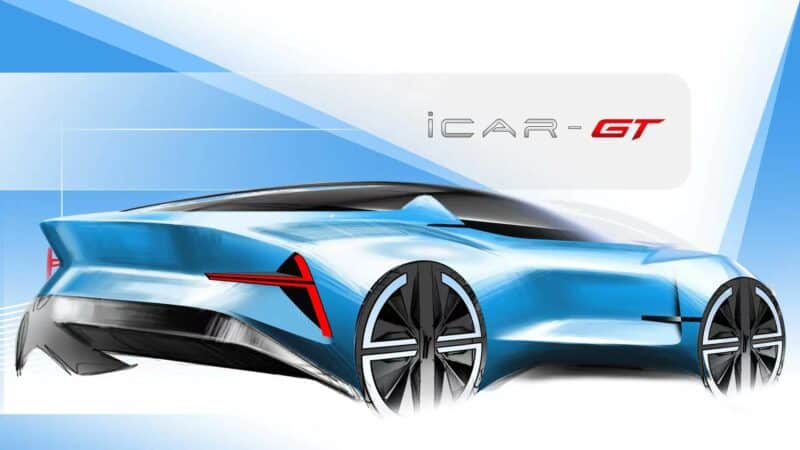 Chery didn't announce many details, but from the sketches, we can tell it is a two-door electric coupe with a streamlined silhouette, a massive front bumper with a large splitter, and a raised hood.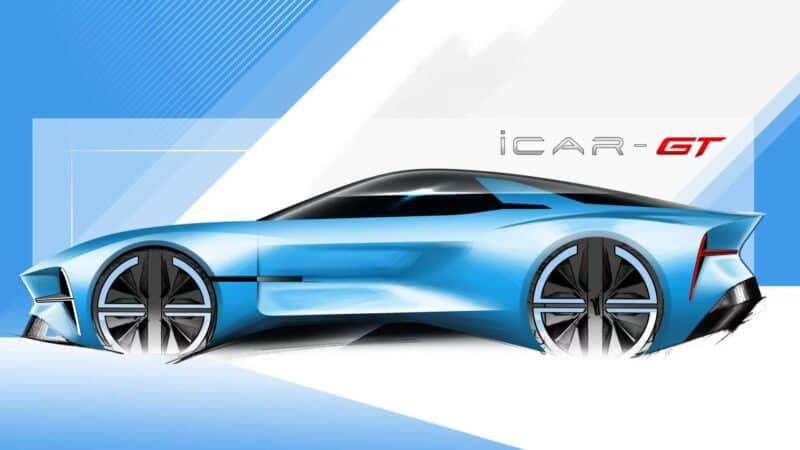 One of the distinguishing design features of the iCar GT is the front and rear lights shaped into the 'T' symbol, almost reminding the Tesla logo. As is common in such eccentric sports cars, the rear spoiler, wheels, and hood are showy and huge. Watching which design elements will make it to mass production would be interesting.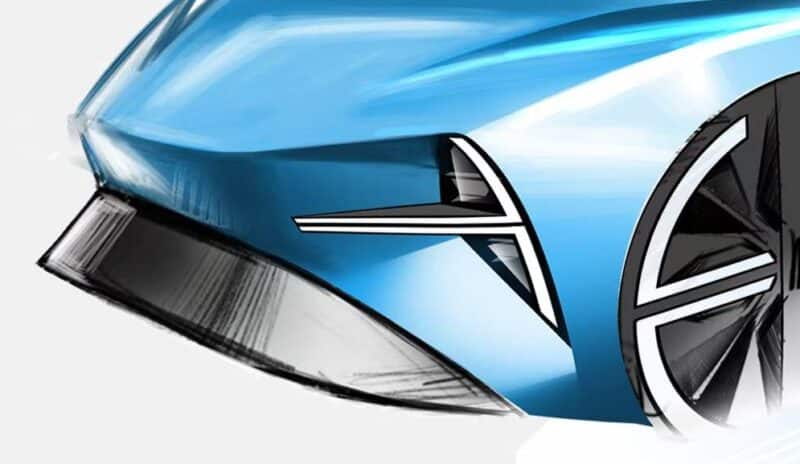 The iCar GT concept will debut at Shanghai Auto Show on April 18. However, GT won't be the first car launched under the iCar brand. In January, Chery announced that they would launch a hardcore off-road electric SUV under the iCar brand by the end of the year. The car's codename is S56, and Chery released a teaser image a few weeks back.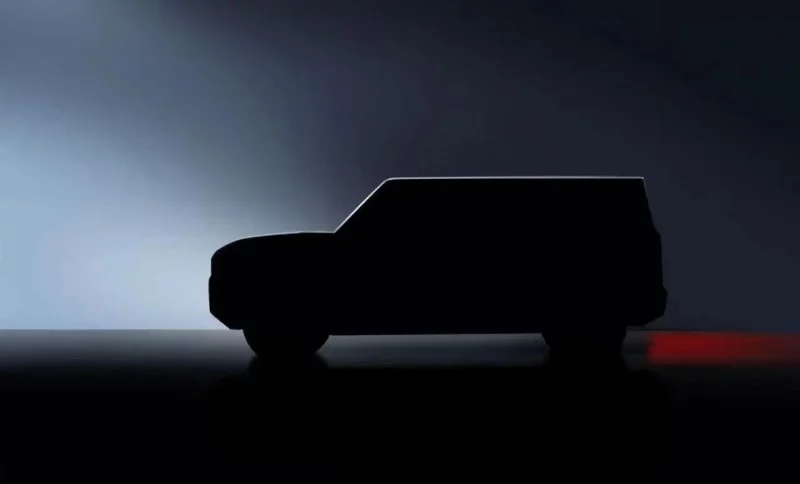 It triggered lots of fan art renders since then.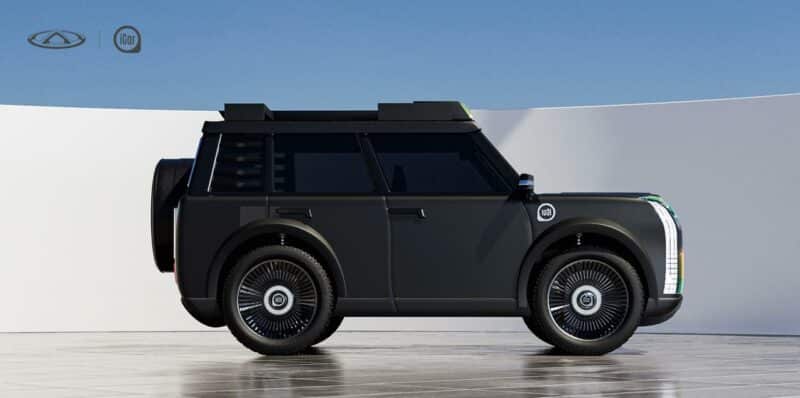 According to Sina, the new iCar lineup will target the market segment between 150,000 – 400,000 yuan (22,000 – $58,000).
In 2022, Chery New Energy experienced an impressive 112.9% year-on-year increase in cumulative sales, with 232,814 EVs sold. The primary drivers behind this achievement were the Chery Ant and QQ Ice Cream mini EVs, and the QQ Ice Cream was the first car launched under the iCar subbrand.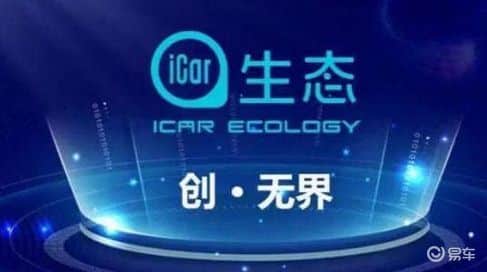 When launched back in 2021, the full name of Chery's subdivision was iCar Ecology. Chery said iCar Ecology is all about ecosystems and 'cross-border integration.'
The latter term means that Chery cooperates with companies outside the car industry to create an ecosystem around a vehicle. iCar Ecology has signed deals with Haier and Alibaba Cloud to develop cloud-based Internet of Things (IoT) services that will connect the car to other internet-connected devices at home, at the office, and in other places like shopping malls and restaurants.
Editor's comment
The Chery's strategy somehow reminds the BYD's sub-brand Yangwang which also plans to launch an EV hardcore SUV and supercar. And there is one more thing they have in common – need to rename the brand if expanding to the western markets. For Yangwang, it would be only for brand recognition; however, for Chery, the iCar branding might bring legal issues with Apple. Nio, another Chinese brand expanding to Europe, knows something about it, as they had to rename their ES series (ES7, ES8) to EL (EL7, EL8) after Audi suited them for trademark infringement because the ES series could be mistaken for Audi's S series, with 'E' suggesting that it is electric version.