The interior of the BYD FangChengBao SF plug-in hybrid off-road SUV was spied in China with three screens in the center console and a new color scheme. Its second row doesn't look quite spacious. Let's get to the SF's interior together.
Briefly about BYD FangChengBao SF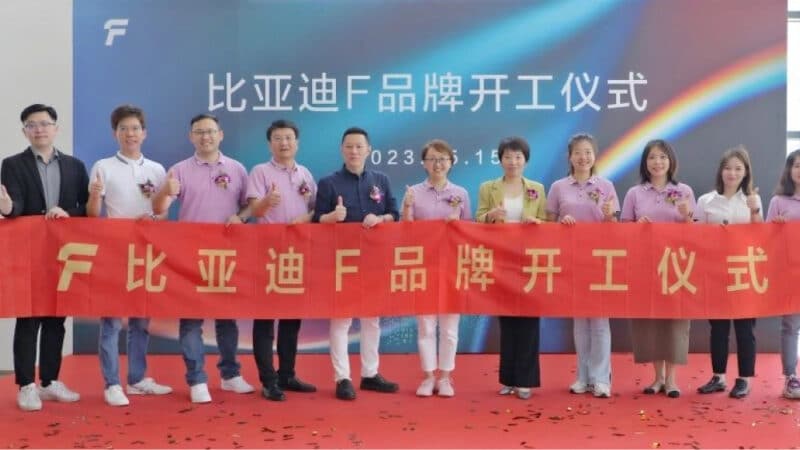 First, we will briefly remind you of some information about FangChengBao. It is an NEV (new energy vehicle) brand under BYD that was launched on May 15. Its name can be translated as 'Equation Leopard' or 'Formula Leopard'. Previously, it was known by a code name F-Brand. It is a high-end brand that sits between Denza and Yangwang. As for the price range, it is about of 400,000 – 600,000 RMB (57,000 – 86,620 USD). Its model line will comprise SUVs and pickup trucks.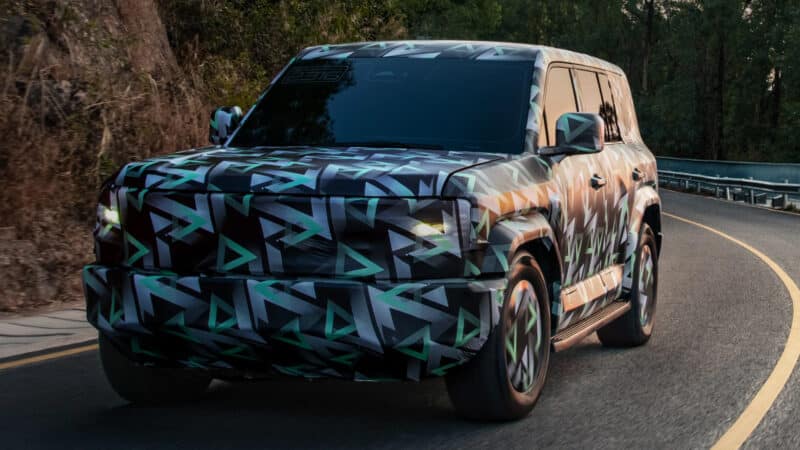 As for the first model, it will be the FangChengBao SF off-road plug-in hybrid SUV. Its length is about of 5 meters, while its powertrain generates up to 680 horses. Since it is PHEV, its mixed range is pretty good at 1,200 km (CLTC). Recently, some car enthusiasts made render images of the FangChengBao SF, based on several spy shots. Now, 'spies' were lucky enough to shoot its interior details. Let's get to them.
BYD FangChengBao SF interior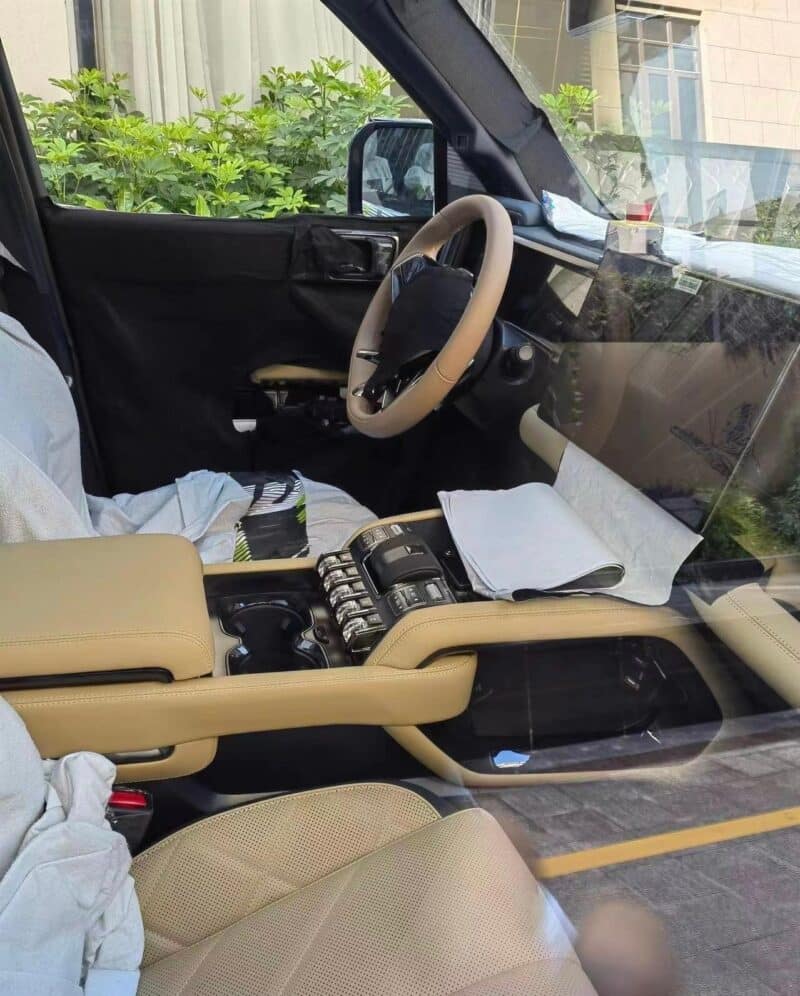 First, let's start with the color scheme of the FangChengBao SF's interior. It is finished in light gray and black shades. Its seats are wrapped with perforated leather. All in all, it looks fine. The FangChengBao SF has thick pillars and large rear view mirrors. As for the center tunnel, it has a pair of cup holders, a monostable gear selector and a set of physical buttons that controls driving modes, 4WD system, etc. Its door panels have large chrome-plated door handles. Under the center tunnel, we can see a spacious compartment. As for the steering wheel, it is pretty simple and round.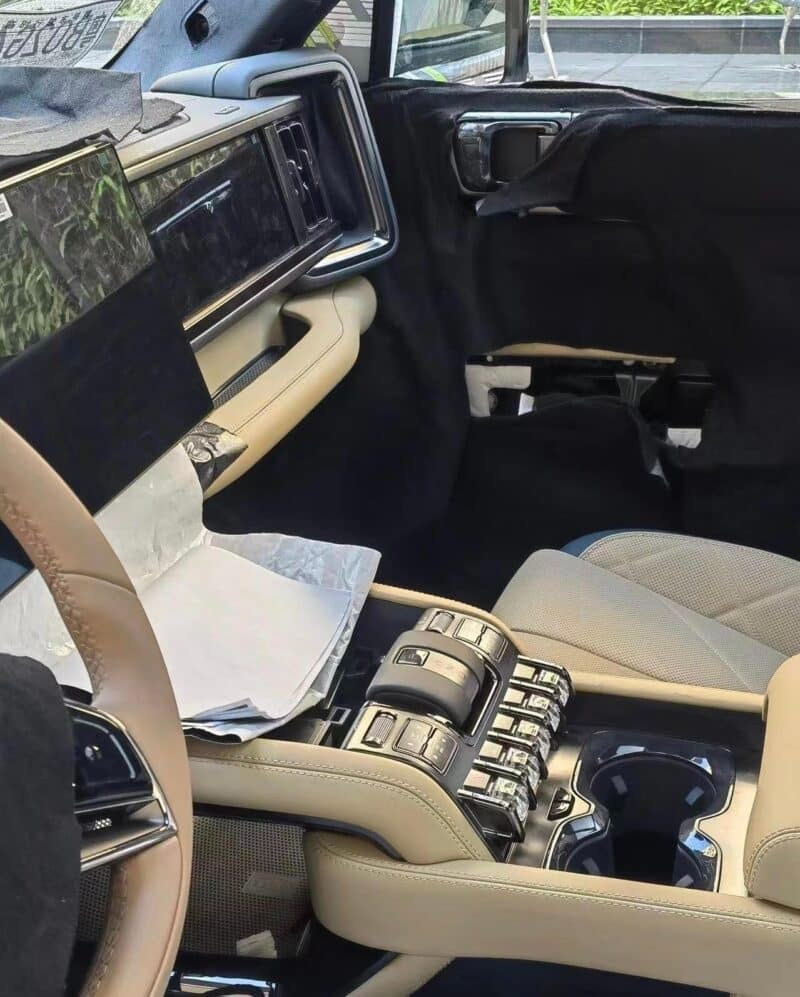 Now, let's talk about the center console of the FangChengBao SF. It has a total of three screens. The first one is a digital instrument panel that sits right behind the steering wheel. The second monitor is a large, floating main screen. It seems that its diameter can be about of 16 inches. As for the third screen, it is located in front of the front passenger. So, it is mainly used for entertainment. We will remind you that the Yangwang U8 has almost the same screen layout. Back to the SF, it has a shelf under the screen.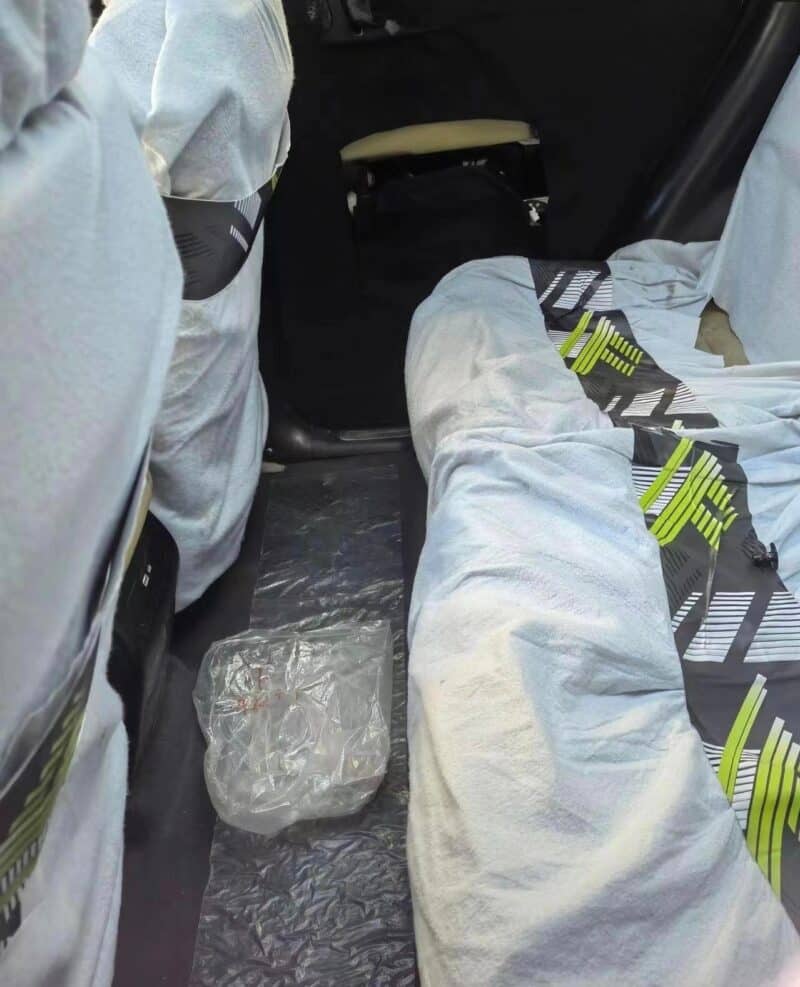 The second row of the FangChengBao SF looks surprisingly tight. On the other hand, it hasn't got a center tunnel. Moreover, its second row is pretty basic, without any screens or features, except for two USB ports.
Editor's comment
So, the FangChengBao SF's interior appeared to be a bit controversial. On the one hand, it is modern with three screens and physical buttons. But on the other hand, it isn't that spacious. Anyway, it still can become a tough rival for some legacy brands in China.
Source: Weibo