Lot of interesting specs and interior spy shots of the Baojun Yunduo electric hatchback leaked online in China. It will hit the domestic market this year, competing with the BYD Dolphin. The Baojun Yunduo will start pre-sales at the end of June with 136 hp and up to 400 km of range.
First of all, we will remind you of some facts about Baojun. You might have heard about this brand because it has recently launched the Baojun Yep small electric city car that has gone totally viral in China. Back to the brand itself, it is under the SAIC, GM and Wuling joint venture. Currently, its model line comprises four vehicles: Baojun KiWi EV, Baojun 510, Baojun RS-3 and mentioned Baojun Yep. However, nowadays, it looks like the Baojun brand wants to start over its market strategy by launching a row of new models. And the upcoming Baojun Yunduo is going to be one of them for sure.
Baojun Yunduo basic information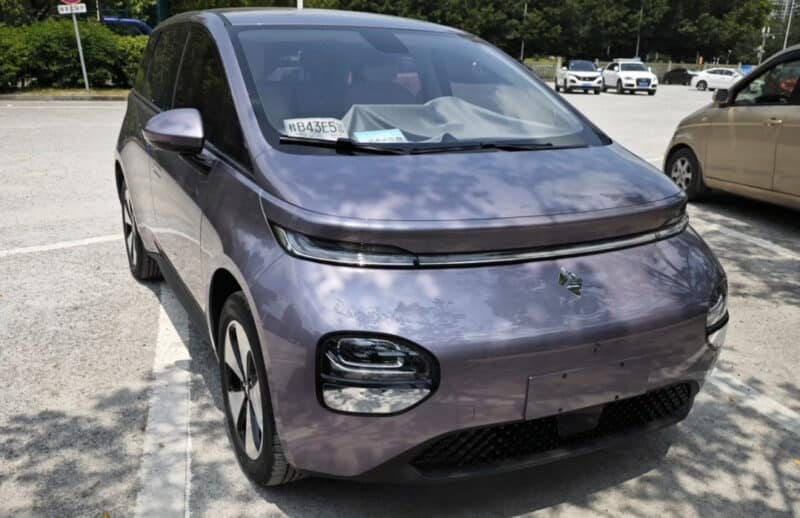 As we have already mentioned, the Baojun Yunduo is an electric hatchback. However, lots of Chinese sources prefer to call it "small MPV". Maybe it is caused by the sleek body shape of the Yunduo that reminds some old-school vans. However, we will keep calling it hatchback. So, in terms of styling, the Yunduo looks quite unusual. Its front end reminds us of the Fiat Multipla. It has a two-storey front end design with the LED right under the bulge at the bottom of the A-pillars and blocks of headlights in the front bumper. Other fine features of the Yunduo exterior are retractable door handles and minimalistic look.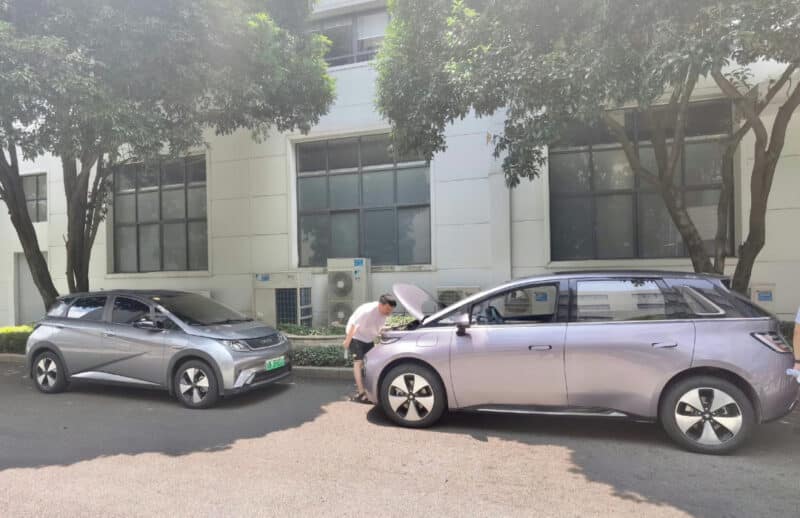 In terms of sizing, the Baojun Yunduo is slightly bigger than its main rival, the BYD Dolphin. Its exact dimensions are 4295/1850/1652 mm with the wheelbase of 2700 mm. So, it is 5 mm longer, 80 mm wider and 82 mm higher than the Dolphin. The Yunduo has 5 seats inside and an electric motor on the front axle that generates 100 kW (136 hp). As for the battery, it is an LFP manufactured by Liuzhou Huating New Energy Technology, one of the main suppliers of the SGMW with the battery production capacity of 25,000 units per month.
Baojun Yunduo interior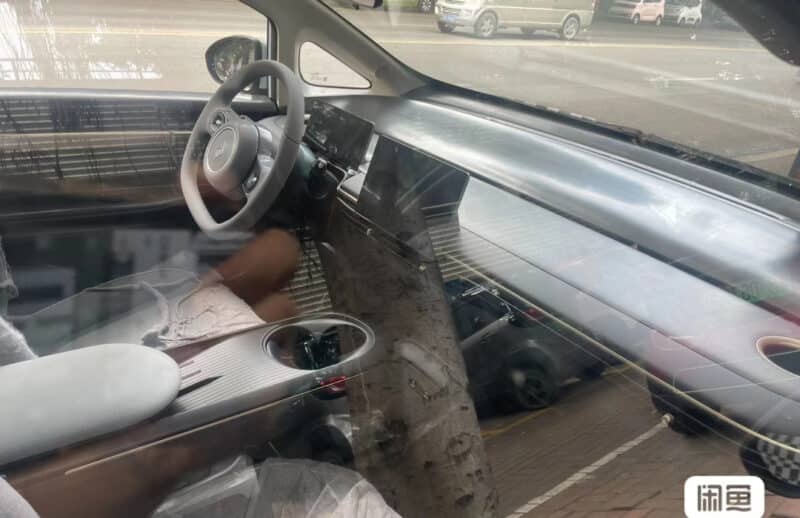 Recently, the interior shots of the Baojun Yunduo have leaked online for the first time. As we can see, it is quite different from the recently launched Baojun Yep city car. It has a two-spoke multifunctional steering wheel with a flat bottom. It is interesting that we can't see a gear shifter here, and there is a reason for it. According to Deputy General Manager of SGMW Zhou Lin, the driver will be able to shift gears using a touch screen, similar to Tesla. The absence of the gear selector made the interior look more minimalistic and spacious. But, as we can imagine, there is a one problem with this way of shifting gears.
On the center console of the Baojun Yunduo, we can see a small center screen. It isn't a giant monitor like lots of Chinese automakers are using. So, it might be not so convenient for a driver to manually change driving modes using this small monitor. On the left of the main screen, we can see an LCD instrument panel. As for the center tunnel, it has a strange cup holder layout. Under the tunnel, we can notice a spacious compartment with some USB ports. Here, we should also mention that the A-pillars of the Yunduo look pretty thin. It is a great benefit for this car.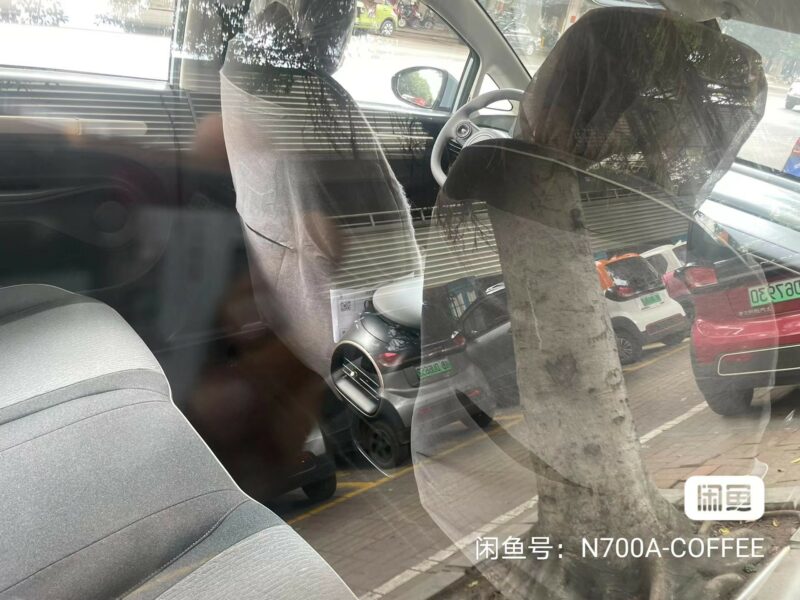 The second row of the Baojun Yunduo looks basic. The only feature that the rear passenger gets here is the additional air vent. However, we aren't done with the interior just yet. Some netizens shared spy shots of the Yunduo front seats. What we see here is the top trim level of the Yunduo. It has a perforated leather seats that look quite odd. They haven't got any side support. But they got an old-school look and perforated leather.
Baojun Yunduo specs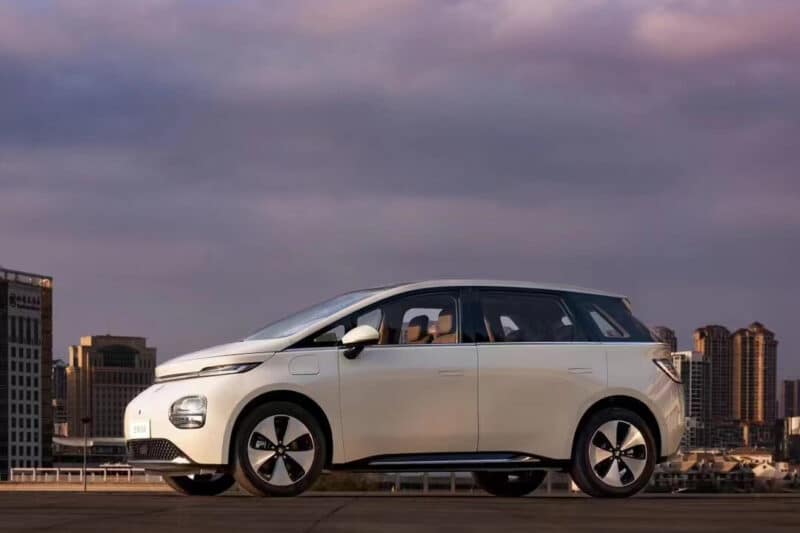 We should mention here that Deputy General Manager of SGMW Zhou Lin also shared some valuable information about the Baojun Yunduo specs. According to him, this electric vehicle will be able to run up to 400 km on a single charge. The entry level Yunduo is equipped with four airbags, ESP, fabric seats, keyless entry and start, multifunctional steering wheel, electronic parking brake and sunroof. Zhou Lin also mentioned that the top-trim level Yunduo will have a smart driving system that will be able to remember the route to your home. He didn't specify what does it mean exactly, but Mr. Lin mentioned that the starting price of the Yunduo will be about of 100,000 yuan (14,000 USD).
Editor's comment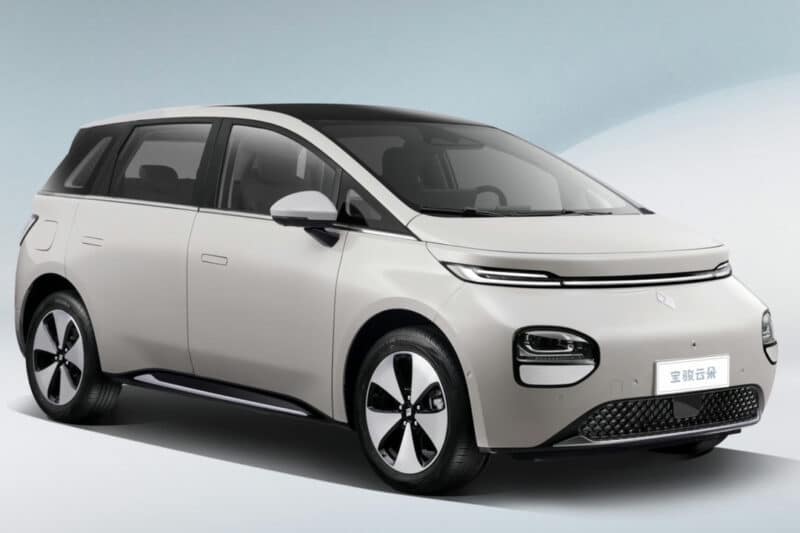 So, we can see that even the entry-level Baojun Yunduo is a well-equipped car, with a reasonable driving range and nice features. Moreover, if its entry level model will truly cost 100,000 yuan, it can definitely take a fight to the BYD Dolphin. However, BYD still has the brand power in China, so it will be hard for Baojun to dominate in this market segment.
Source: Weibo周金开, Weibo一台路过的荣光, Weibo張凱凱同學, Liuzhou.gov