Not "X", not "W01", Li Auto's first pure electric vehicle is called Li MEGA. Li MEGA will be a luxury MPV targeting the vehicle market segment above 500,000 yuan (70,100 USD), as announced during the automaker's Family Tech Day on June 17th. It can reach a 400 km cruising range with just 9 minutes and 30 seconds of charging time, and a 600 km cruising range with 22 minutes of charging time utilizing an 800V fast-charging platform, according to the carmaker.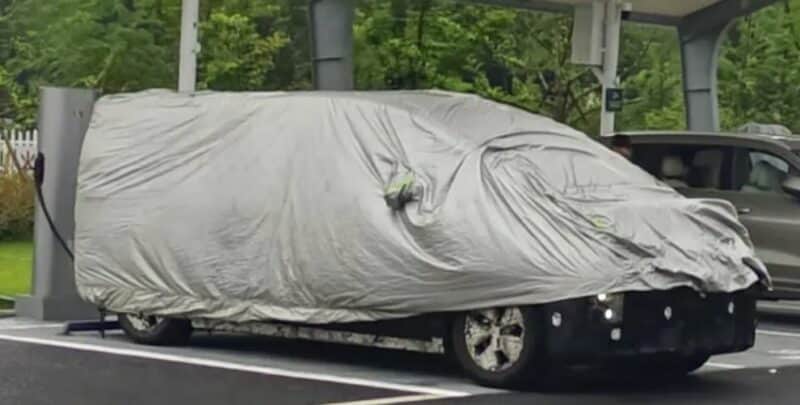 Earlier on June 10, Wu Kai, the chief scientist of CATL, revealed that one of CATL customers' fast charging technology will take less than 10 mins of charging time to reach more than 400 km of cruising range. This customer was Li Auto.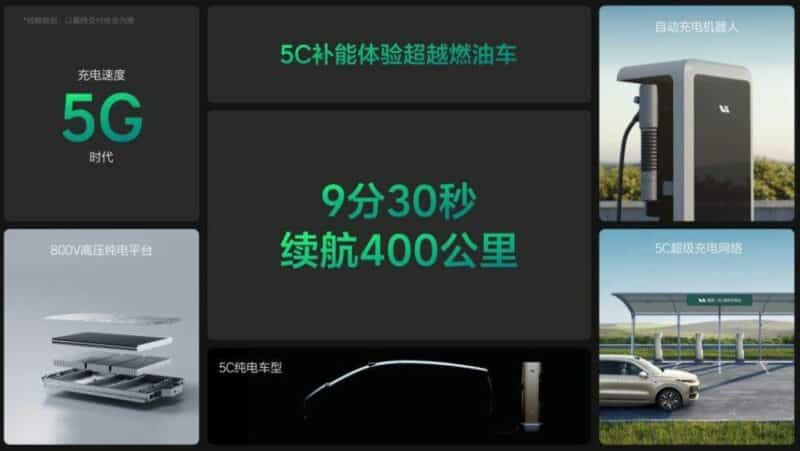 Li Auto claimed that its first pure electric model will become the world's first vehicle equipped with a 5C battery, supplied by CATL. 'C' refers to the battery discharge current. Take the example of 18650 batteries (a type of lithium-ion rechargeable battery) with a capacity of 2500mAh, 1C discharge refers to the discharge current of 1x the battery capacity, that is, 2.5A. 3C refers to the discharge current of 3x the battery capacity, which is 7.5A current. 5C is 12.5A.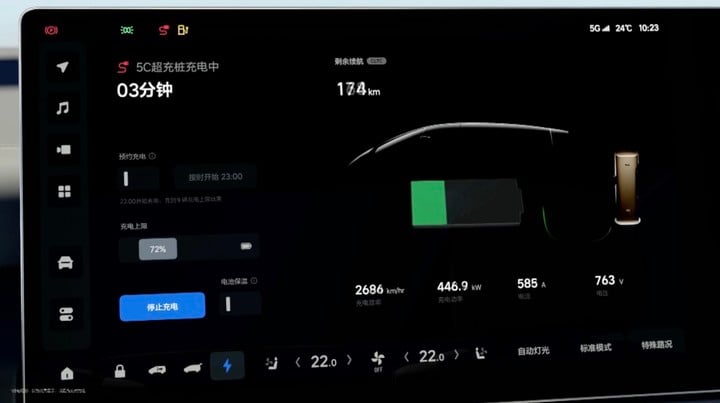 Compared with the traditional liquid cooling solution for batteries, the heat exchange area of ​​Li Auto's 5C battery is increased by 5 times, reducing the thermal resistance by 75%.
Since April 20 this year, Li Auto has operated 25 4C supercharging stations across China. According to the automaker's plan, by the end of 2023, Li Auto will build more than 300 supercharging stations, covering the four major economic routes of Beijing-Tianjin-Hebei, the Yangtze River Delta, the Greater Bay Area of Guangzhou-Hong Kong-Macau, and Chengdu-Chongqing. By 2025, the goal is to build more than 3,000 charging stations, which will cover 90% of the national expressway and major cities in the first, second, and third tiers across China. The interval between each charging pile will not exceed 100 km. Furthermore, Li Auto also said it plans to introduce automatic charging robots.
Source: Li Auto