On June 30, CarNewsChina obtained a video of an EV's battery pack falling off while driving. The video shows the car is Cao Cao 60, an electric vehicle dedicated to the ride-hailing and cab business. The Cao Cao Auto is a brand under Geely Holding and launched in March this year.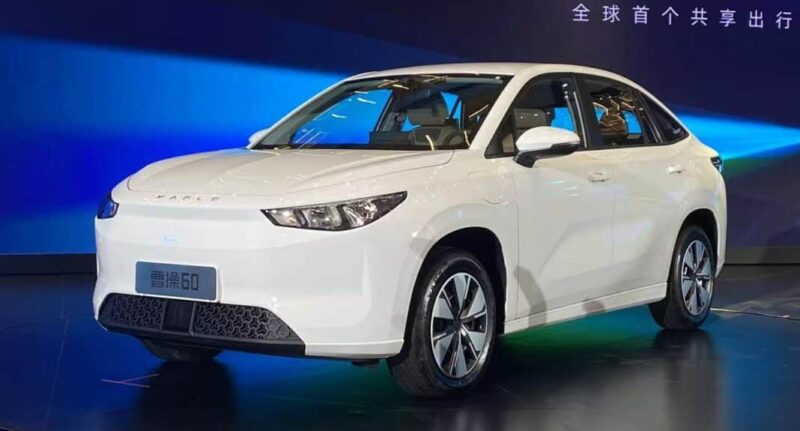 From the video, we assume the Cao Cao 60 drove a few seconds without the battery pack, leaving it about 20 meters behind before stopping. There are no signs of fire in the video. The situation happened on the 2nd Ring Road in Chengdu, Sichuan province.
Cao Cao 60 EV was launched on March 30 in China as the first car under the Cao Cao Auto brand. Its target customers are drivers in the ride-hailing business. The car costs 119,800 yuan (17,500 USD) and has a 415 km CLTC range and a swappable battery. Ordinary customers can't buy it; the EV purchase is only accessible to ride-hailing business customers.
During the launch, Cao Cao also highlighted that the new 60 is deeply customized for ride-hailing business and has an ultra-long and verified 600,000 km service durability. Another Geely brand called Ruilan Auto manufactures the car, previously under the Maple brand.
CarNewsChina contacted Ruilan Auto, and they confirmed they are aware of the situation and that feedback will be provided after the investigation.
Cao Cao Mobility is a 'Chinese Lyft,' competing with hegemon Didi, the Chinese Uber alternative. It has 150 million users and sights an IPO later in 2023 as after the Chinese crackdown on Didi, its business is soaring. Previously Cao Cao Mobility used various EVs from various Geely brands such as Ruilan and Geometry for its drivers and established Cao Cao Auto to standardize operations under one vehicle brand.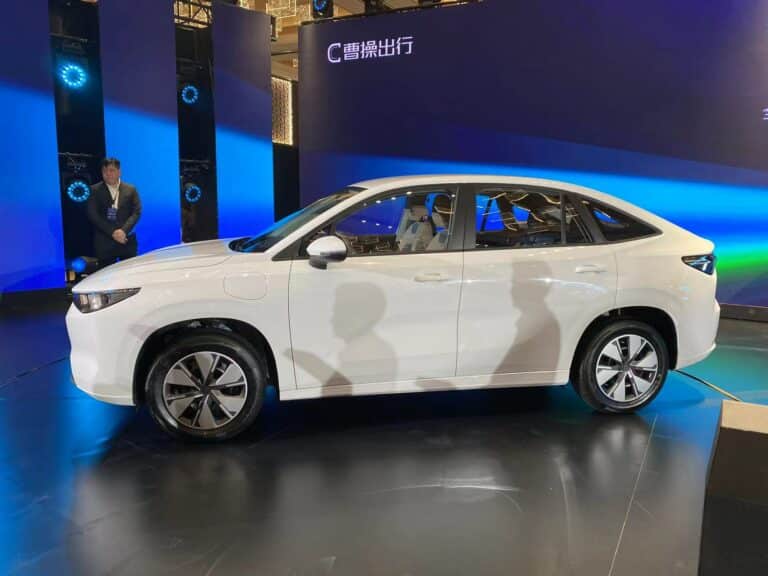 Geely says Cao Cao Mobility is China's first New Energy Vehicle (NEV is a Chinese term for EV + PHEV + FCEV) focused ride-hailing platform. They also offer car rental and concierge services and operate in over 62 cities, including Beijing, Shanghai, and Guangzhou.
In March this year, Geely announced that Cao Cao and semiconductor manufacturer Black Sesame Technologies entered a strategic cooperation agreement to commercialize advanced intelligent driving technology. Both companies will jointly work on robo-taxi and self-driving platform development.
Editor's comment
It seems Geely's slogan for their battery swap business, "separation of vehicle and electricity," is more accurate than the automaker expected. Also, during the brand's launch, Geely claimed that the Cao Cao 60 could swap the battery in 60 seconds. Many analysts considered it a bold statement, considering even the newest third generation of Nio's battery swap station needs about 3 minutes to change the battery. However, Geely now proved that at least battery removal can be speedy.