Recently, Haval released the official images of its brand-new upcoming large SUV called the H5. Previously, it has a code name known as "P04". The new car will officially launch in the second half of this year, and the price is expected to be in the 120,000 – 150,000 yuan (16,600 – 20,700 USD) range.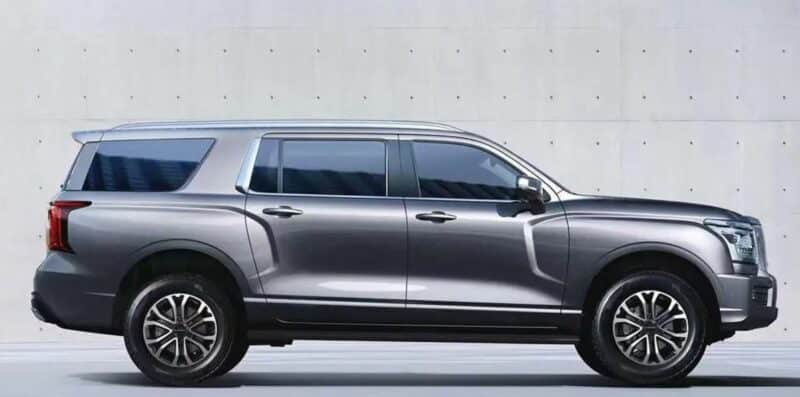 The size of Haval H5 is 5190/1905/1835mm, and the wheelbase is 3140mm. With a curb weight of 2120 kg, it is the largest SUV in the history of Great Wall Motors (GWM). Originally, Haval H5 was a compact SUV built on Great Wall Motors' pickup platform, making its appearance more inclined toward off-road features. However, the model was discontinued in 2018 due to unsatisfactory sales performance. After nearly 5 years, Haval H5 is now re-branded as Haval's first large SUV.
Power will come from a 2.0T gasoline engine that outputs 122 kW or a 2.0T diesel engine that outputs 145 kW or 165 kW, mated to a 6-speed manual. It might be equipped with a four-wheel drive system to strengthen the car's hard-core vibe. In addition, Haval H5 might also have a hybrid version for consumers to choose from powered by GWM's Hi4 PHEV system.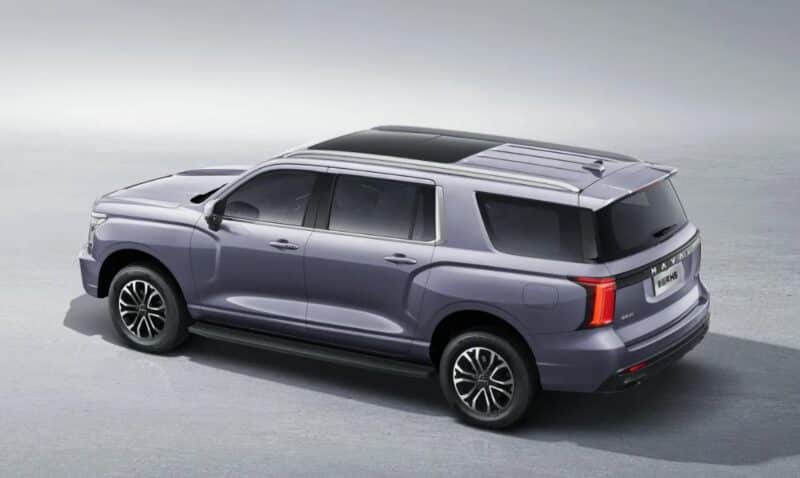 In terms of appearance, the front face has a large trapezoidal grille decorated with two thick horizontal chrome-plated trim strips, making it look tough. The raised ribs on the engine cover and the roof further enhance the hardcore vibe of the car. From the side, the D-pillar is blackened and runs on multi-spoke rims. The rear adopts a square shape and has high-mounted brake lights as well as a vertical taillight group connected by a black decorative strip.
A panoramic sunroof is not absent.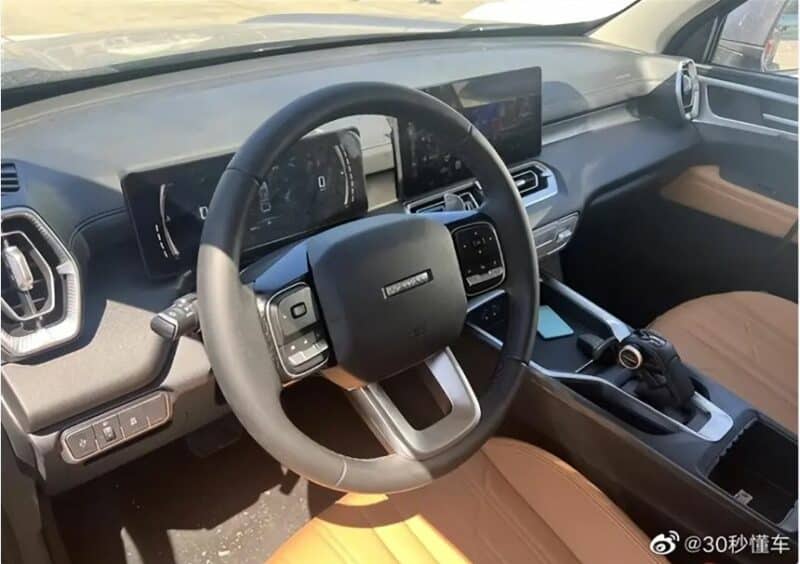 Inside, the previous spied interior image showed a three-spoke multifunctional steering wheel, a full LCD instrument panel, and a floating central control screen.
Source: DongCheDi