On July 3, Denza officially launched the Denza N7 pure electric coupe SUV. Within 24 hours of its launch, orders for the Denza N7 reached 11,687 units.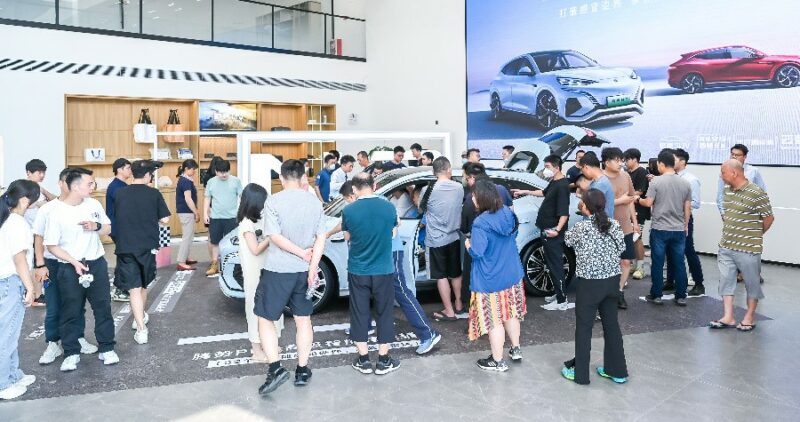 Denza is a joint venture between two auto giants, BYD and Mercedes-Benz, of which BYD holds 90%, and Mercedes-Benz holds 10%.
The Denza N7 SUV lineup comprises six models, with prices ranging from 301,800 to 379,800 yuan (41,700 to 52,500 USD). Delivery of the vehicles is expected to commence in mid-July. Customers who have placed pre-orders have already made the necessary payments for their cars.
Specifications of Denza N7
The Denza N7 offers two power versions: a single-motor and dual-motor four-wheel drive. Both versions are equipped with a 91.392 kWh power battery. The single-motor version delivers a maximum power of 230 kW and offers a CLTC cruising range of 702 km. In contrast, the dual-motor four-wheel drive version boasts a maximum power of 390 kW, can accelerate from zero to 100 km/h in just 3.9 seconds, and provides a CLTC cruising range of 630 km.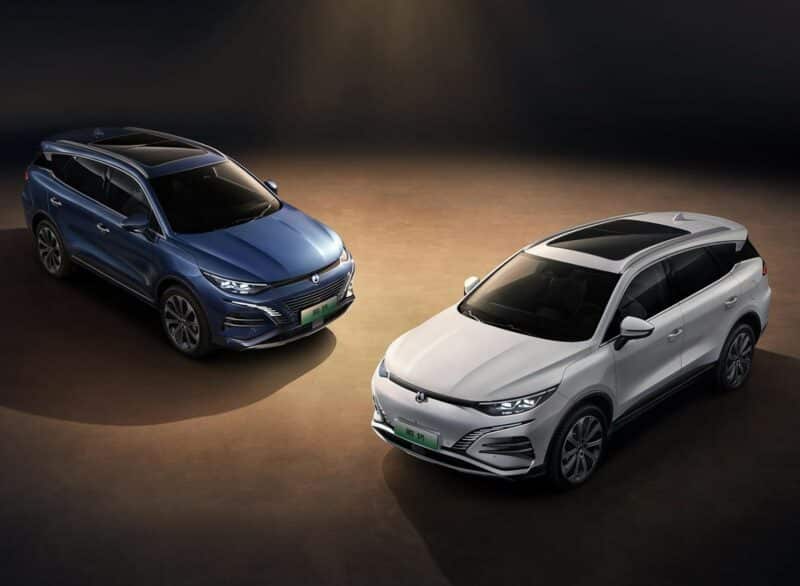 Regarding recharging, the Denza N7 supports simultaneous charging through two ports. With a single charger, the N7 can achieve a peak charging power of 150 kW, while using two chargers increases the peak charging power to 230 kW. Remarkably, a 15-minute charge can add up to 350 km of battery life, and a mere 4-minute charge can add a range of 100 km.
The Denza N7 is built on BYD's upgraded e-Platform 3.0, featuring advanced technologies such as the CTB (Cell-to-Body) structural battery system and the iTAC (Torque Adaptation Control System), as highlighted by the automaker.
In terms of design, the Denza N7 showcases the π-MOTION design philosophy, representing circularity and infinite possibilities. Consumers can choose from two front-face styles. Positioned as a mid-size SUV, the car measures 4860 mm in length, 1935 mm in width, and 1602 mm in height, with a wheelbase of 2940 mm. The high-end trim has 33 sensors, including LiDARs, millimeter-wave radars, an NVIDIA Orin chip, and two 8-megapixel cameras.
Inside the cabin, the Denza N7 offers over 200 configurations as standard, including a Devialet audio system and six screens. The LCD instrument panel and co-pilot entertainment screen are 10.25 inches, while the central control screen measures 17.3 inches with a 2K resolution. Additionally, there is an AR-HUD (Augmented Reality-Head-Up Display) for navigation assistance, and two screens are placed next to the air conditioning outlets to display temperature information.
Denza's next SUV, the Denza N8
Furthermore, BYD has also completed the declaration and released official pictures of the Denza N8, another SUV in the Denza lineup. The N8 is similar to the Denza N7, featuring eye-catching Fang-style daytime running lights and a design to reduce air resistance. The pure electric version of the N8 has a closed grille, while the plug-in hybrid version sports a banner-shaped grille.
At the rear, the Denza N8 features an inverted U-shaped lamp group. The differences between the pure electric and plug-in hybrid versions are minimal, and future models may be distinguished primarily by their tail design. The N8's dimensions measure 4949 mm in length, 1950 mm in width, and 1725 mm in height, with a wheelbase of 2830 mm.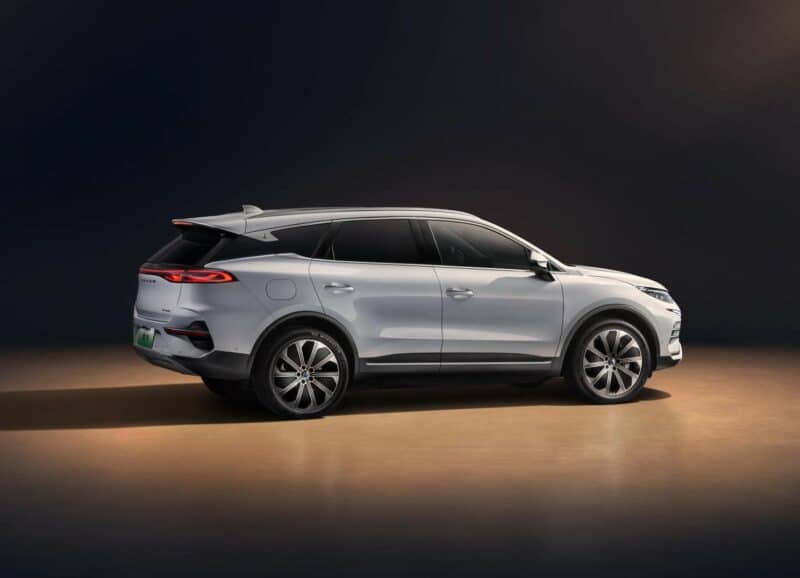 Inside the N8, diamond stars adorn the interior, with seats and door panels featuring a new process that creates irregular diamond-cut surfaces. The ambient lighting on the instrument panel enhances the driving experience, while the auxiliary instrument panel has been transformed into an integrated touch panel with wireless charging functionality. The addition of soft bags and metal trim further enhances the luxurious and high-quality feel of the vehicle.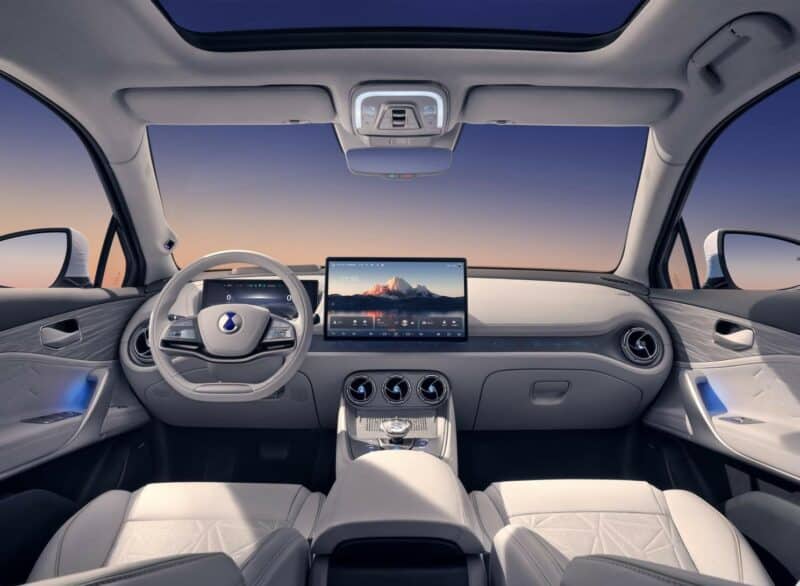 Regarding power, the plug-in hybrid model of the Denza N8 is equipped with a 1.5T engine delivering a maximum power of 102 kW. The DM-i model has a maximum power of 160 kW, while the DM-p model features a front/rear motor with maximum powers of 160 kW and 200 kW, respectively. The pure electric version's two-wheel drive model has a front motor with a maximum power of 230 kW, while the four-wheel drive version boasts a front/rear motor power of 230 kW and 200 kW, respectively.