This is the Neta AYA, a facelift model of the Neta V, according to the carmaker. The new car will come with two new exterior colors and a new interior design. It is expected to launch in early August. Once launched, it will directly compete with BYD Seagull and Wuling Bingo.

Based on the HPC platform, the Neta V was first launched in 2020. In June, 2,268 Neta Vs were sold. Its price range is 73,900 – 103,800 yuan (10,300 – 14,500 USD). The Neta V is offered in three powertrain options: 40 kW (54 hp), 55 kW (75 hp), and 70 kW (95 hp). As for the batteries, there are also three options: LFP for 31.15 kWh (301 km NEDC), ternary (NMC) for 31 kWh (301 km NEDC), and ternary for 38.5 kWh (401 km NEDC).
Neta AYA
In terms of appearance, the Neta AYA continues the design of the Neta V, which is small and cute. Its front face adopts a closed grille design, signifying its identity as a pure electric vehicle. The lower part adopts a trapezoidal shape decorated with dot-matrix patterns, making it highly recognizable. From the side, the charging port is on the front fender. In addition, the blackened pillars create a suspended roof effect.

The new car offers a variety of rim options, including a 16-inch double four-spoke rim with 185/55R16 tire.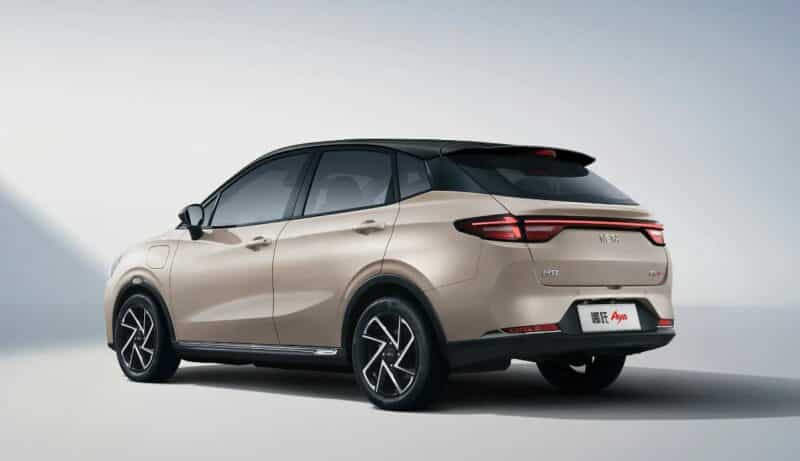 The rear of the car has been adjusted with a brand-new through-type taillight group and the roof is equipped with a small spoiler. The size of the Neta AYA is 4070/1690/1540mm, and the wheelbase is 2420mm, giving it a 5-seater layout. Its curb weight is 1,151 kg.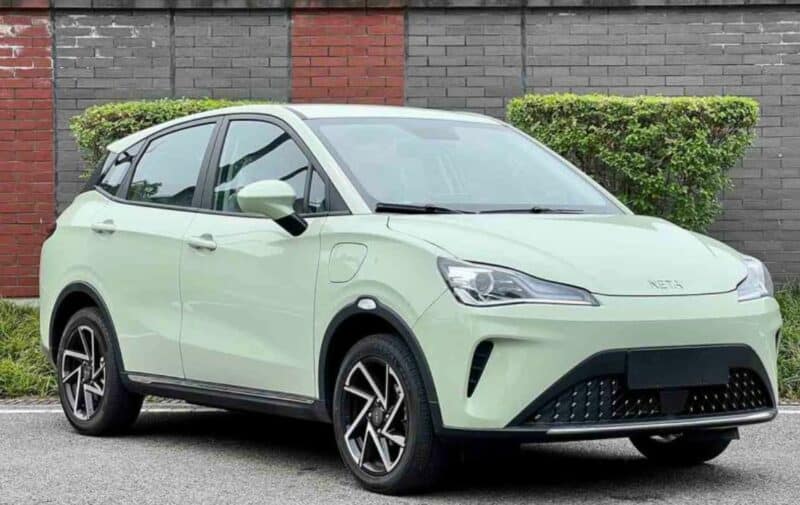 Furthermore, according to declaration information from the Chinese Ministry of Industry and Information Technology (MIIT), the powertrain remains unchanged with a 40 kW or a 70 kW motor, and powered by lithium iron phosphate batteries. Its top speed is 101 km/h and its average pure electric cruising range is 318 km (condition is unknown).