The Fang Cheng Bao Leopard 5 (Bao 5) PHEV SUV from BYD was spied in China without camouflage ahead of the launch. It is a relatively big crossover that stands on the new DM-o hybrid platform with 544 hp. Its mixed range reaches 1,200 km. Let's get to know it better.
BYD Fang Cheng Bao Leopard 5 spy shots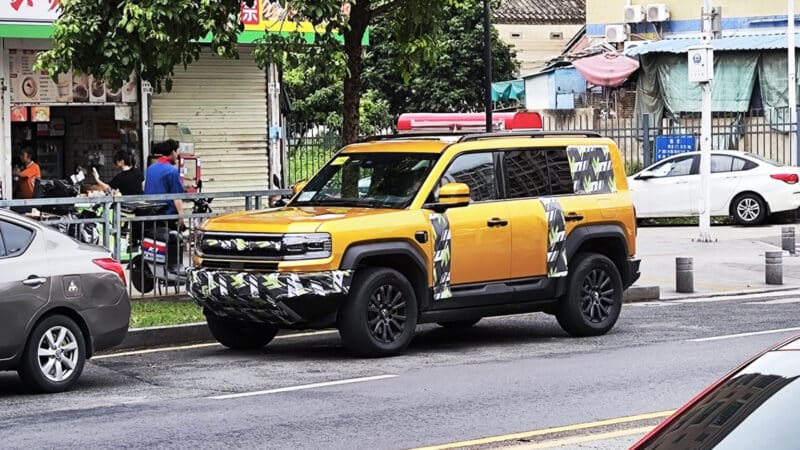 As we can see in spy shots, the Fang Cheng Bao Leopard 5 is finished in vivid yellow body color. Its front end has rectangular headlights that are integrated into the front grille. The Leopard 5 has a blocky body shape with a flat windshield, lots of plastic trim in the lower part of the body and black rims.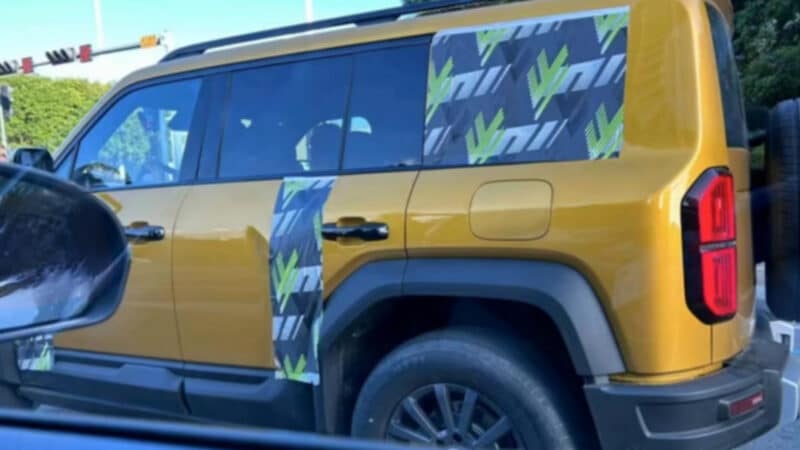 Other features of the Leopard 5 are huge rear view mirrors, roof rails and remarkable ground clearance. Approach and departure angles of this SUV are also quite impressive. And we can also highlight a strange sensor that sits in the front fender of the Leopard 5. It looks similar to the LiDAR. The spied vehicle has relatively little space behind the C-pillar. So, it is a question if this car will have the third row of seats. Maybe, it will be available only with five seats inside.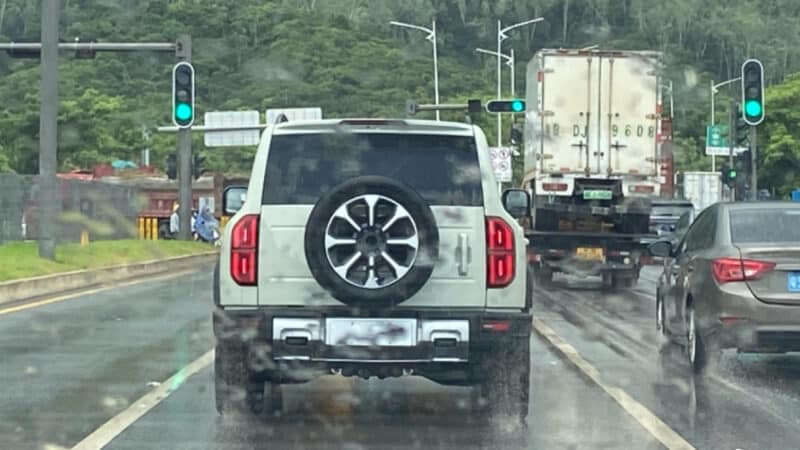 The Fang Cheng Bao Leopard 5 was also spied in white color. As we can see, its rear end has D-shaped taillights and a spare wheel mounted on the rear door. Its rear bumper has got strange chrome plating. Here, we can also see its rear suspension, which is a multi-link one. In general, the Leopard 5 stays in line with the early teasers.
More information about Fang Cheng Bao Leopard 5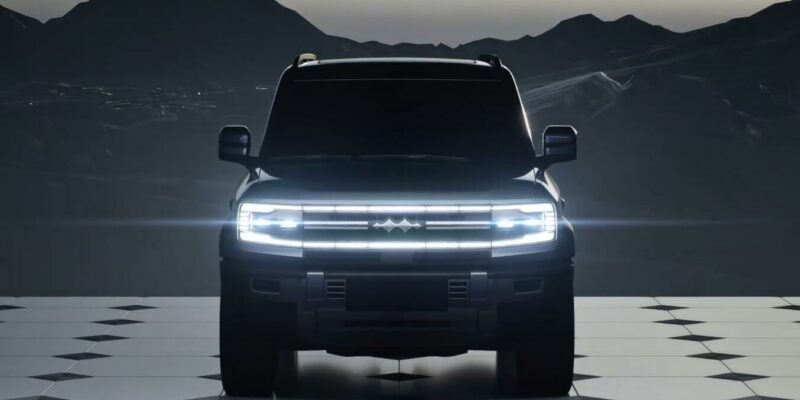 We will remind you that Fang Cheng Bao is the newest brand under BYD. In terms of price range, it sits between Denza and YangWang. It means that its cars will cost approximately 400,000 – 600,000 yuan (55,300 – 83,000 USD). Moreover, BYD didn't deny or confirm the possibility of launching internationally. Fang Cheng Bao brand was internally launched in May this year. Nowadays, the first Fang Cheng Bao stores are ready for the sales start in China.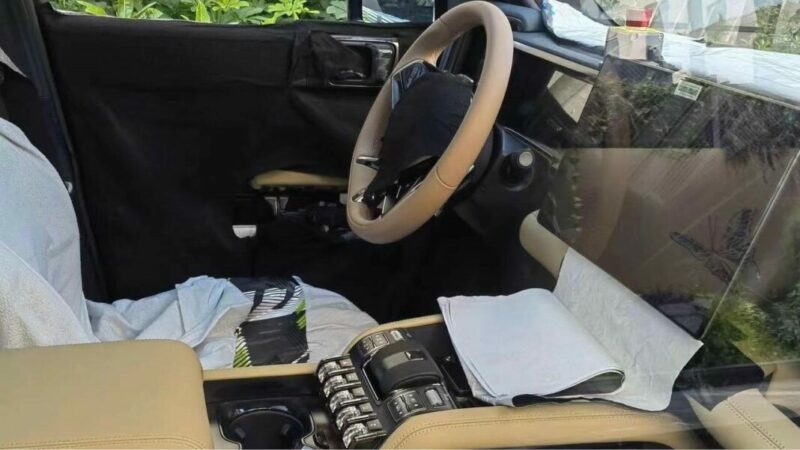 The Fang Cheng Bao Leopard 5 is the first brand model. It stands on the new DM-o hybrid platform that's total power output reaches 500 kW (544 hp). As a result, this SUV is really as quick as Leopard, reaching 100 km/h in 4 second range. As for the nixed range of the Leopard 5, it is 1,200 km (CLTC). It will also be equipped with DiSus-P suspension on board. Inside, the Leopard 5 has three screens, an HUD and a bunch of physical buttons. The dimensions of the Leopard 5 have yet to be revealed. Its debut is scheduled for the end of August. It will possibly launch on August 25 at the Chengdu Auto Show.
Source: Weibo