In the first half of 2023, China exported 2.341 million vehicles, a year-on-year increase of 76.9%, which is equivalent to 46.42 billion USD monetarily, according to the China Association of Automobile Manufacturers (CAAM). In comparison, Japan exported 2.02 million vehicles, a year-on-year increase of 17%, according to the Japan Automobile Manufacturers Association (JAMA).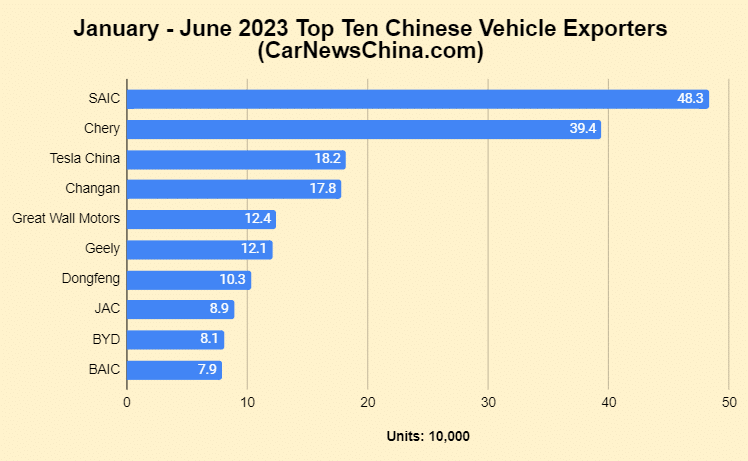 In China, the top ten auto brands in terms of export volume are SAIC, Chery, Changan, Great Wall Motors, Geely, Dongfeng, BYD, and BAIC. SAIC continues to claim the top spot, with an export volume of 483,000 vehicles and is expected to reach 1.2 million vehicles by the end of the year. Most of SAIC's export volume was contributed by its MG brand, whose global sales in the first half of the year totaled 370,000 vehicles.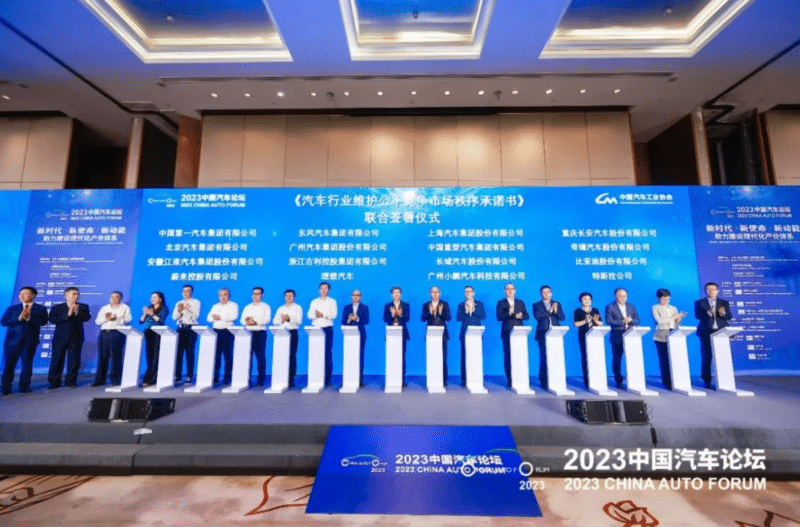 Earlier at the China Automotive Forum, Fang Yinliang, Global Managing Partner of McKinsey & Company – a management consulting firm, shared that the increasing demand for new energy vehicles in the European markets has created a unique opportunity for Chinese automakers to meet this demand due to limited capabilities of European carmakers to supply locally in the next two to three years. It is worth pointing out that in the first four months of this year, new energy vehicles accounted for 42.9% of the total export value of all Chinese goods, contributing to 51.6% of the automobile export, according to the Chinese Ministry of Commerce.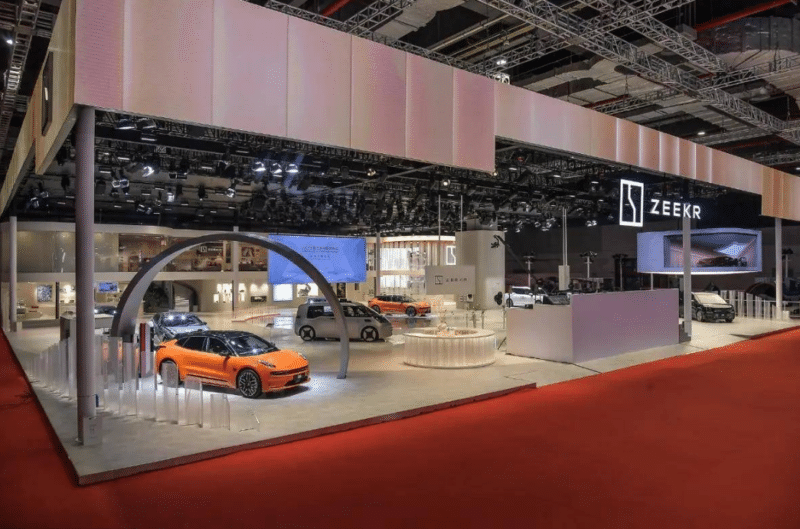 Seizing this unique opportunity, Chinese auto brands continue to scale up their overseas new energy vehicle sales network. For example, Geely's Zeekr electric brand was only established in 2021 and so far, it has already been deployed in Europe. In April 2022, Zeekr announced that its first batch of directly-operated stores will land in Sweden and the Netherlands this year and start delivery subsequently. Furthermore, Chery's Jetour brand has also established an export ecosystem with sales and service networks in more than 30 countries in the Middle East, Africa, Central and South America, and Asia Pacific.
By the end of 2023, it is predicted that China's auto export value will exceed the 80 billion USD mark, according to SunXiaohong, Secretary-General of the China Chamber of Commerce for Import and Export of Machinery and Electronic Products.
Source: CAAM, JAMA